With its gooey, chocolatey, molten center, this cake is prepared within 5 minutes in a microwave.
Print
Eggless Molten Lava Cake (In the Microwave)
With its gooey, chocolaty, molten center, this cake is prepared within 5 minutes in a microwave!
Author:

Kavitha

Prep Time:

5 mins

Cook Time:

2 mins

Total Time:

7 minutes

Yield:

1
Flour – 1 tablespoon
Powdered Sugar – 1 or 1.5 tablespoons
Cocoa Powder – 1.5 teaspoon
Milk – 4-5 tablespoons (use water if vegan)
Salt – a pinch
Baking Soda / Soda bi carb – a pinch
Baking Powder – 1/8 teaspoon
Butter / Oil – 2 teaspoons
Modelling / Cooking Chocolate – a huge chunk
Instructions
Sift together flour, sugar & cocoa powder
Add salt, baking soda, baking powder & mix well
Add melted butter / oil and mix
Add milk 1 tablespoon at a time & mix well to get a smooth batter
Pour into a microwave safe bowl
Push the chunk of chocolate right into the center of the batter. (Make sure the chocolate doesn't protrude out of the batter. It has to completely disappear into the center)
Microwave on full power for 1-2 minutes. (Microwave time varies. Change accordingly)
Let it sit for a minute, unmould & serve plainly or with a dollop of Vanilla Ice cream
Notes
– Microwave time varies, so check if the cake is done after 1.5 minutes
– This is best eaten warm as when it gets cold, the chocolate starts to harden. You can always re-heat and eat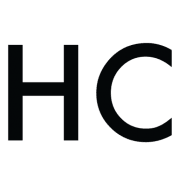 Kavitha Ramaswamy
Kavitha Ramaswamy is the founder of www.Foodomania.com, a vegetarian and vegan Food Blog where she shares over 500 easy recipes with step by step pictures.