This simple Slow Cooker Cranberry Orange Syrup helps you pull together a guest worthy breakfast or brunch by slowly simmering a few ingredients overnight.
By Annie Holmes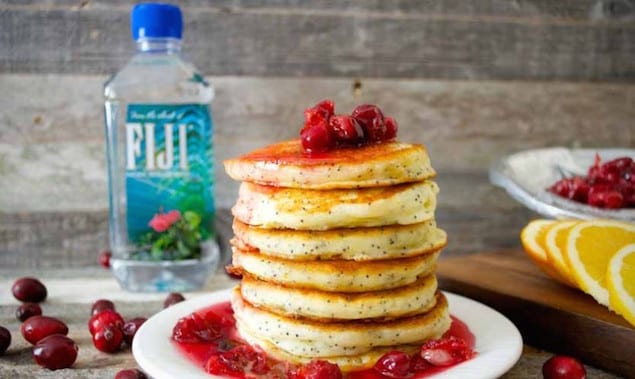 In theory, this time of year with the impending holidays should be the happiest, most wonderful time of the year. And while the holidays do bring lots of things to love. They also bring stress because there never seems to be enough time. There are parties to be thrown, gifts to be purchased, and dinners to be had.
So, for a time when your to do list is longer than you can imagine I can help you mark something off your list. This simple Slow Cooker Cranberry Orange Syrup helps you pull together a guest worthy breakfast by slowly simmering a few simple ingredients overnight.
This syrup is made by combining Fiji water with sugar, orange zest, and fresh cranberries in a slow cooker overnight. By letting the ingredients meld for hours it brings out a rich, intense fruit flavor. This is the kind of flavor you cannot get by quickly throwing the ingredients together. Sometimes, slower is better.
Fiji Water is true to it's name. It is bottled right in Fiji and begins it's journey as rainwater. It filters through layers of volcanic rock and gathers minerals and electrolytes. This attributes to it's smooth taste. You might be thinking, water is water, right? Actually, the quality of the ingredients you use often depends on the quality of the finished product. Since syrup has a water base it is important to use a purified water to ensure the best flavor possible.
This is an ideal recipe for a Holiday brunch or overnight guests. After assembling your ingredients and letting them simmer all night, you simply strain the syrup to remove the cranberries and bring it to a slow simmer on the stove top. While the syrup simmers it reduces and forms a thick, flavorful syrup. It is the perfect topping for these Orange Poppy Seed Pancakes!
See Also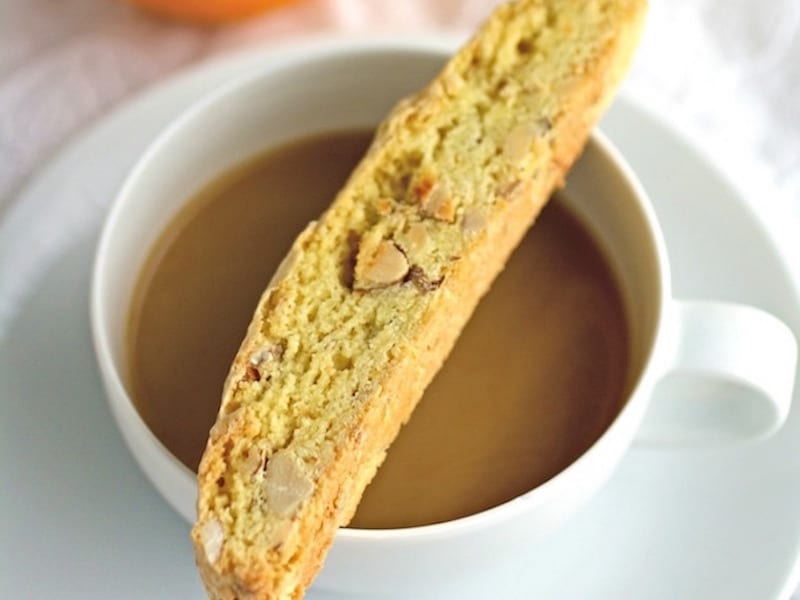 This is a sure way to help slow down your Holiday season and bring satisfied smiles to your guests. After all, perfection takes time.
Get this and many other Perfection Takes Time Recipes here or visit FIJI Water's homepage.
This post is part of "Perfection Takes Time", a partnership between Honest Cooking and FIJI Water.
Annie Holmes
Annie is the gluten-free blogger behind Maebells that has a passion for revamping classic Southern comfort food into lighter, healthier, gluten-free meals. For more from Annie, head on over to her blog and connect with her on Twitter, Facebook, and Pinterest.