Besides just cutting it up and eating it piece by piece, here are some fun ways to serve a melon. From sweet to savory, put all different kinds of melons to work in delicious recipes.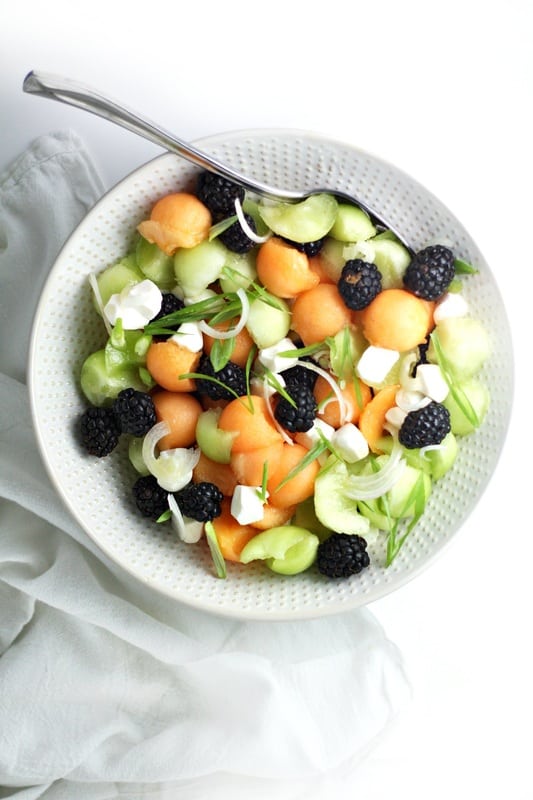 Melon and Mozzarella Salad
Ball a juicy melon, add herbs, mozzarella and head outside to devour the fruit salad with a glass of cool white wine in hand. See the recipe.
Cantaloupe and Orange Smoothie
Make your melon sippable with this cool cantaloupe and orange smoothie that only needs three ingredients to be a quick morning drink. See the recipe.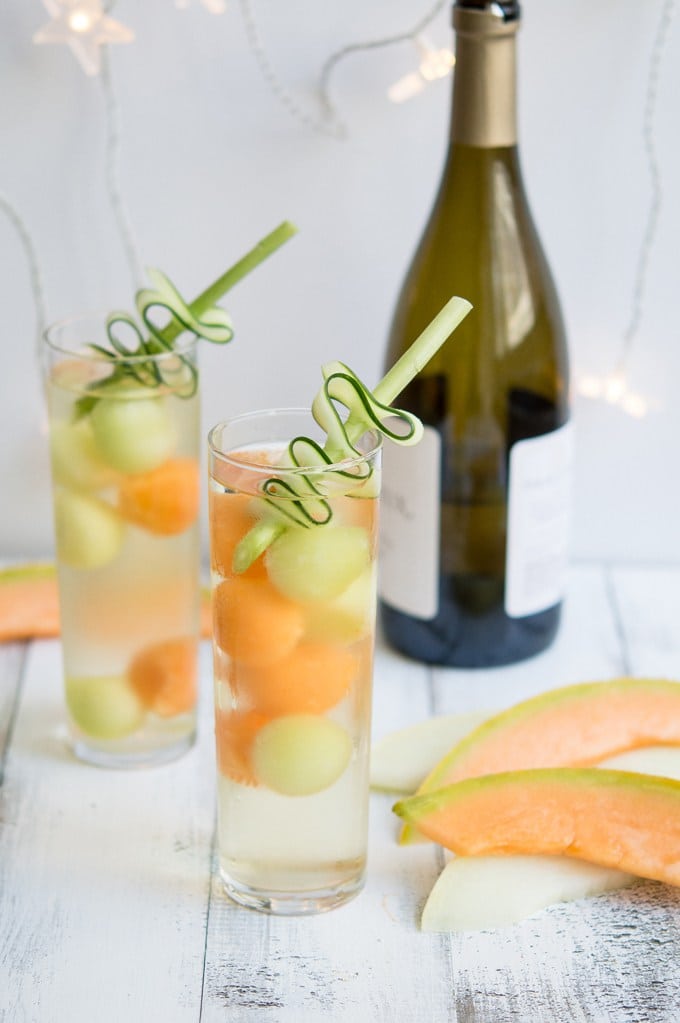 Cucumber and Melon Ball Wine Cooler
Looking for a unique summer cocktail that is as refreshing as it is pretty? Look no further. This Cucumber Melon Ball Wine Cooler is a real treat. See the recipe.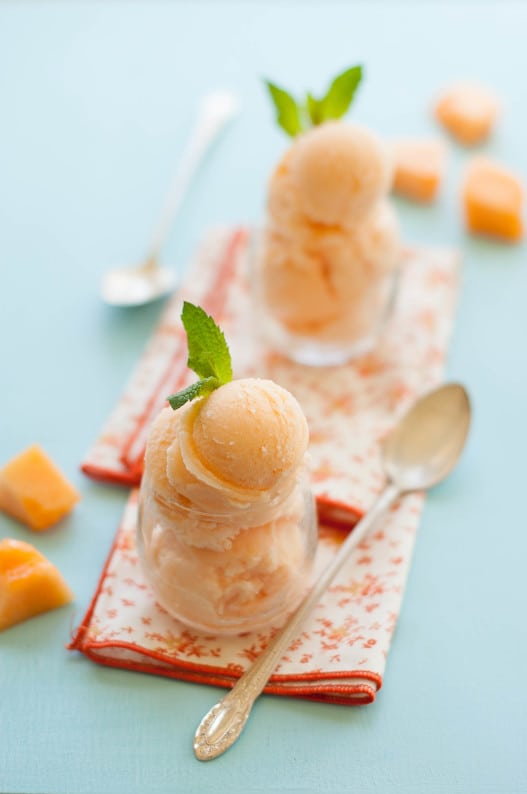 Cantaloupe Sorbet
Simple and refreshing. See the recipe.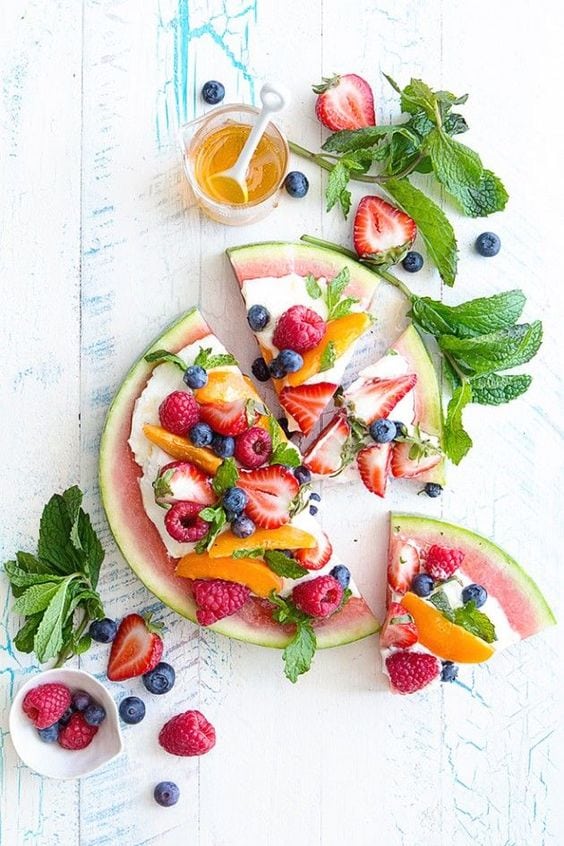 Fruit Pizza
Build a refreshing, sweet pizza on watermelon slices instead of dough. See the recipe.
Watermelon Cake
Sweet, simple and covered in meringue, whipped cream or whipped coconut milk. See the recipe.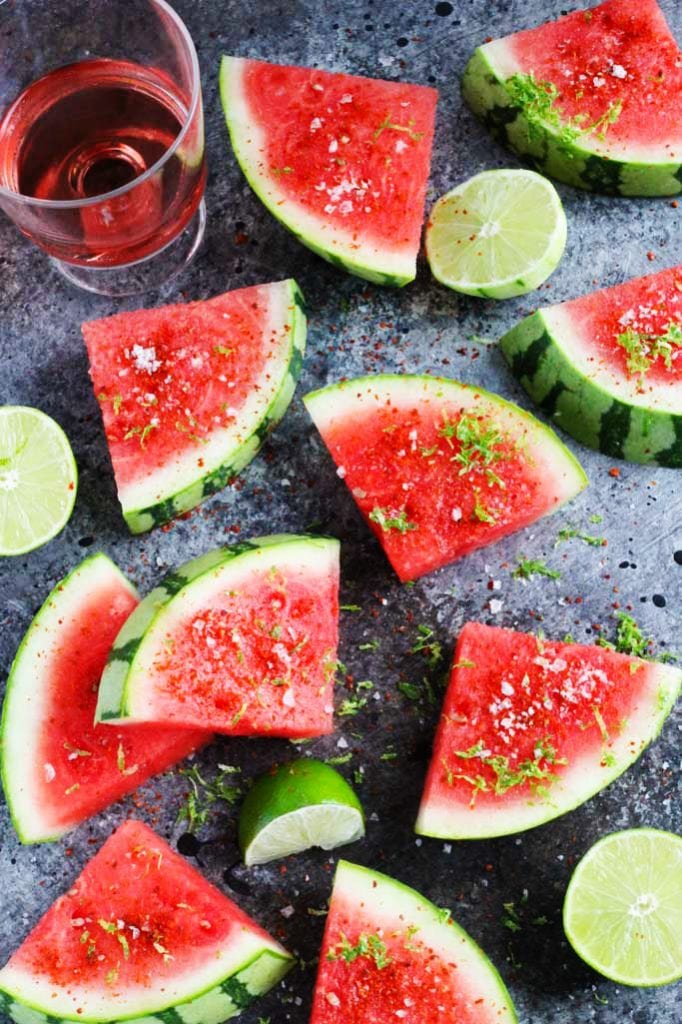 See Also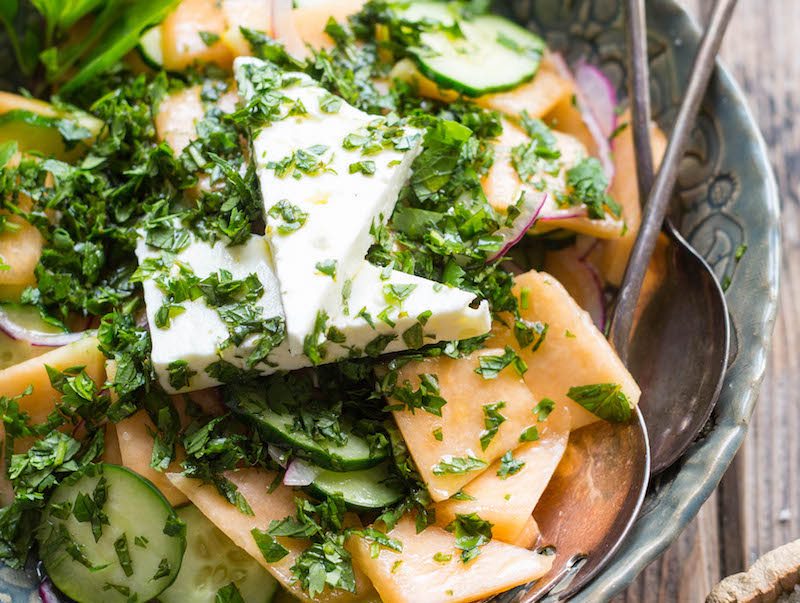 Spicy Lime Watermelon
Sprinkled with aleppo pepper, salt and a squeeze of lime juice, cool slices of watermelon just went to a whole new savory summer level when paired with wine. See the recipe.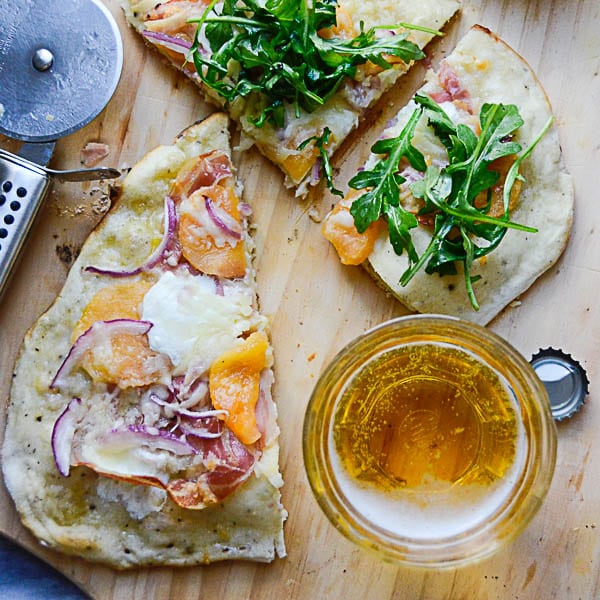 Grilled Pancetta and Melon Pizza
A delicious blend of sweet, savory and smokey flavors. See the recipe.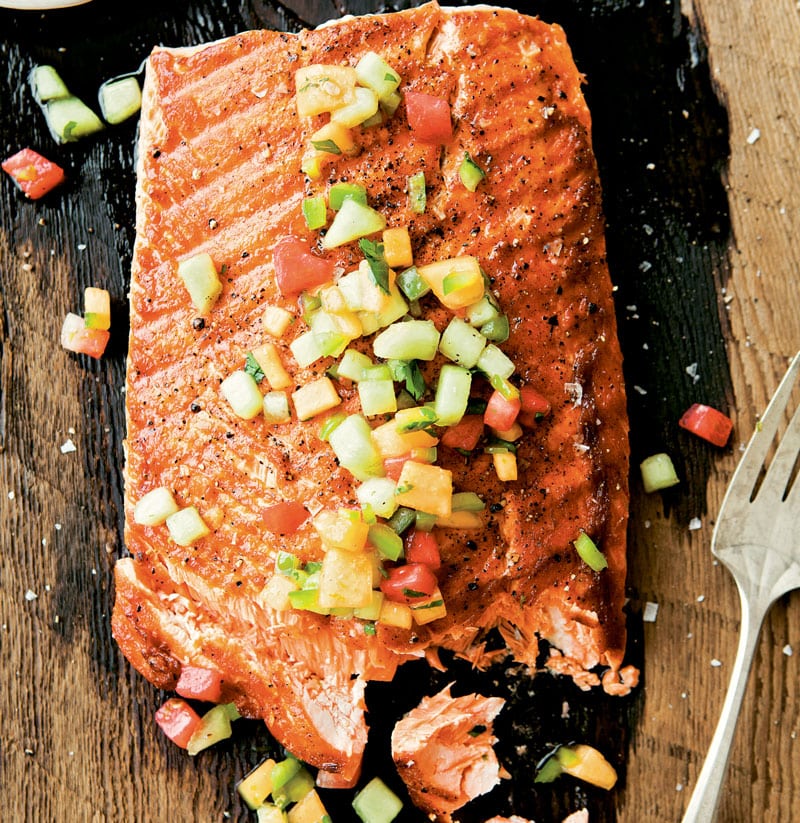 Grilled Salmon with Spicy Melon Salsa
Make your next grilled fish dish anything but boring with melon. See the recipe.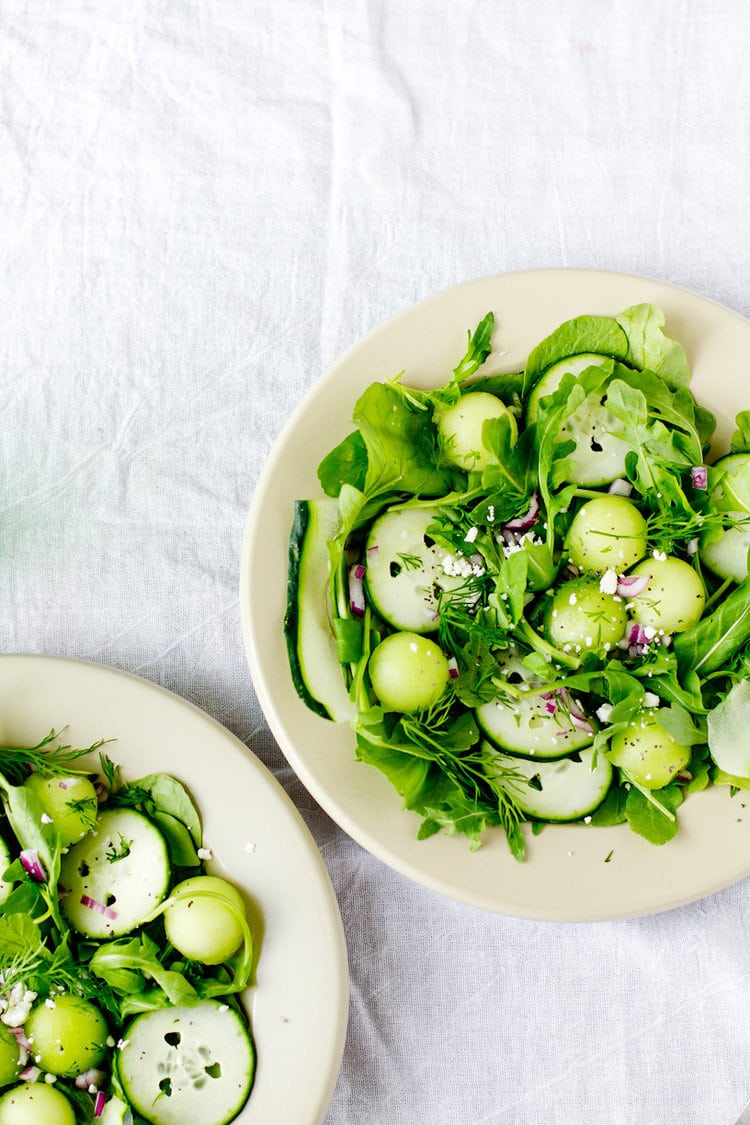 Cucumber-Honeydew Salad with Feta
Our new favorite summer side. See the recipe.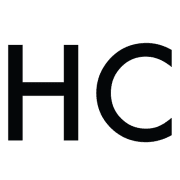 Honest Cooking
The Honest Cooking editorial team handpicks inspiring culinary stories to share with you that we think are beautiful. We strive to create an inspiring place for culinary exploration, salivating recipes, interesting personalities and stories.