SPONSORED POST – Versatile, food-friendly and fun, discover Beaujolais and all the ways to invite the wine to your celebrations this summer.
Grilled salmon and a good red wine. There are few things that make us feel better on a summer night. Grill out with this boosting recipe and a beautiful Beaujolais wine.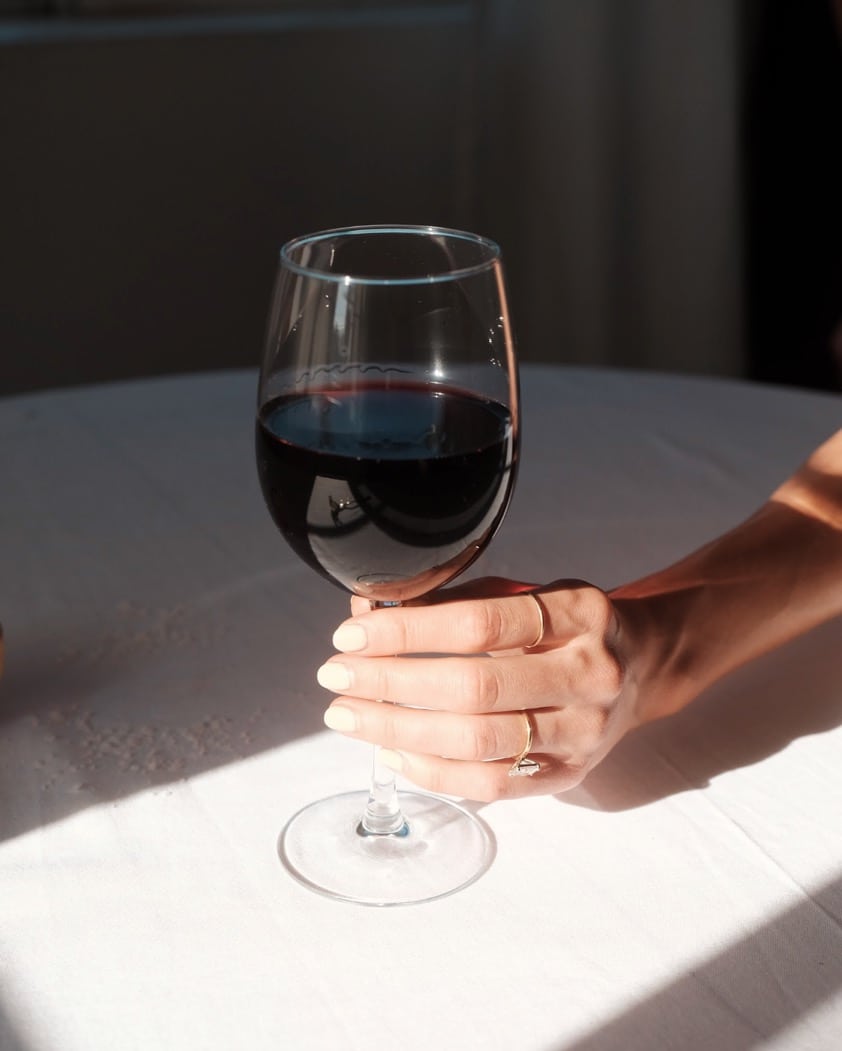 Happy Summer! Grilling Season is in full effect, Nate and I have been taking advantage of our favorite summer pastime. In the summertime our patio turns into our preferred kitchen. We love to come home, pour a nice glass of wine, and grill together. In this post I'm highlighting a fantastic #eattoglow grill pairing that will keep your skin happy all summer long.
Traditional cook out food is not always the healthiest, I've come up with alternatives to avoid the seasonal pitfalls of outdoor eating, this pairing is a prime example. First things first, the beverage selection, I personally prefer wine. I almost always select red wine vs white due its skin friendly lower sugar content and flavor profile. Ever since Nate and I traveled to France we always look for French wine, nostalgia is everything in the Thomas household. We discovered Beaujolais, a versatile and food friendly French wine that is light enough to enjoy on a summer night, we haven't looked back since. In addition to being delicious, French Beaujolais is far better for your skin health than so many of the food coloring and additive laden American wines I've tried.
Our favorite French wine pairs perfectly with my ultimate glowy skin grilling recipe, grilled salmon. Seriously grilled salmon might be the best food on earth and the skin boosting benefits are undeniable. The omega-3 found in salmon helps to calm inflammation, slowing the breakdown of collagen and elastin, keeping your summer skin looking fantastic. Add in a crunchy bright fennel salad to your plate and you've got yourself a bougie patio party. I hope you loves enjoy this seasonal pairing as much as Nate and I do!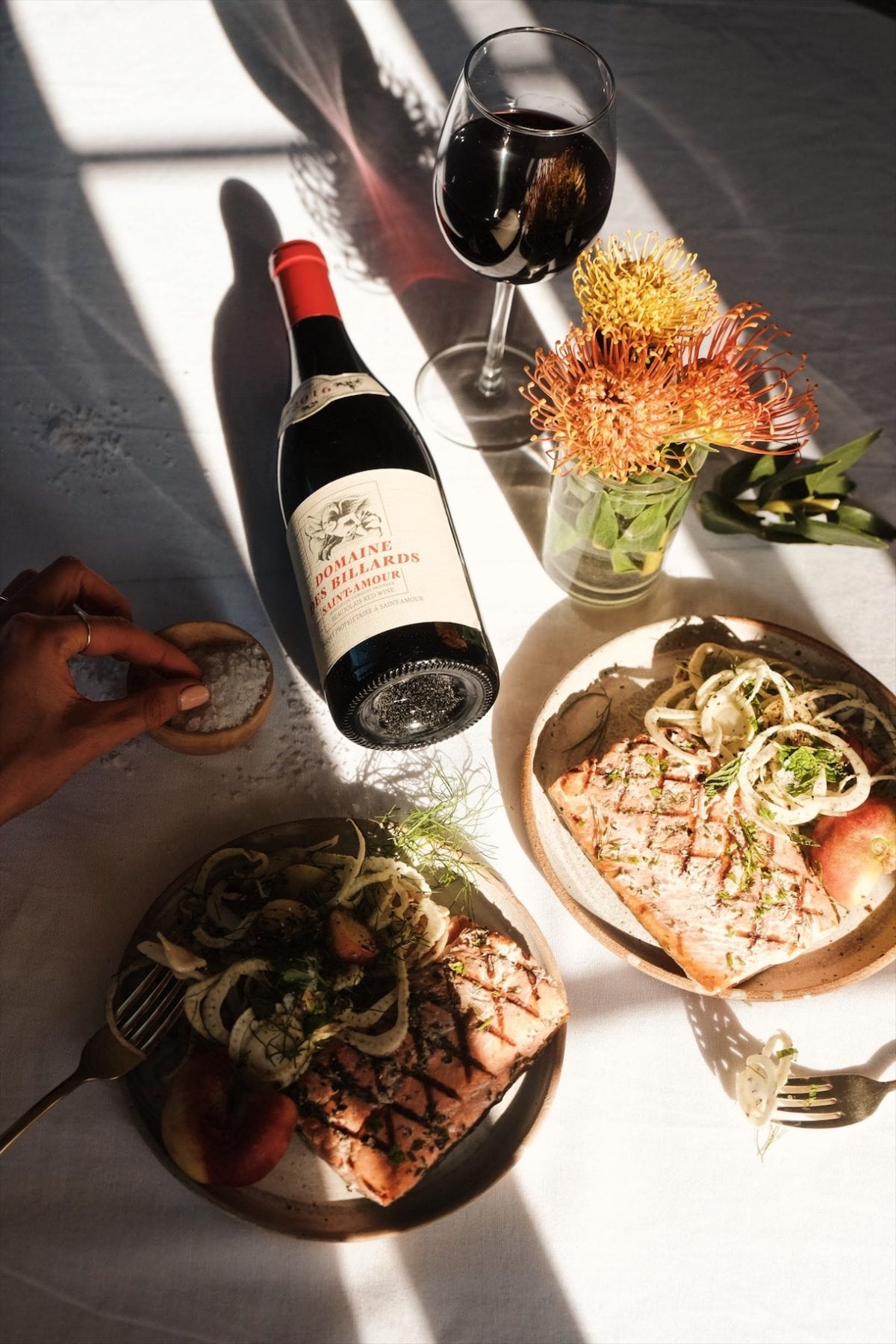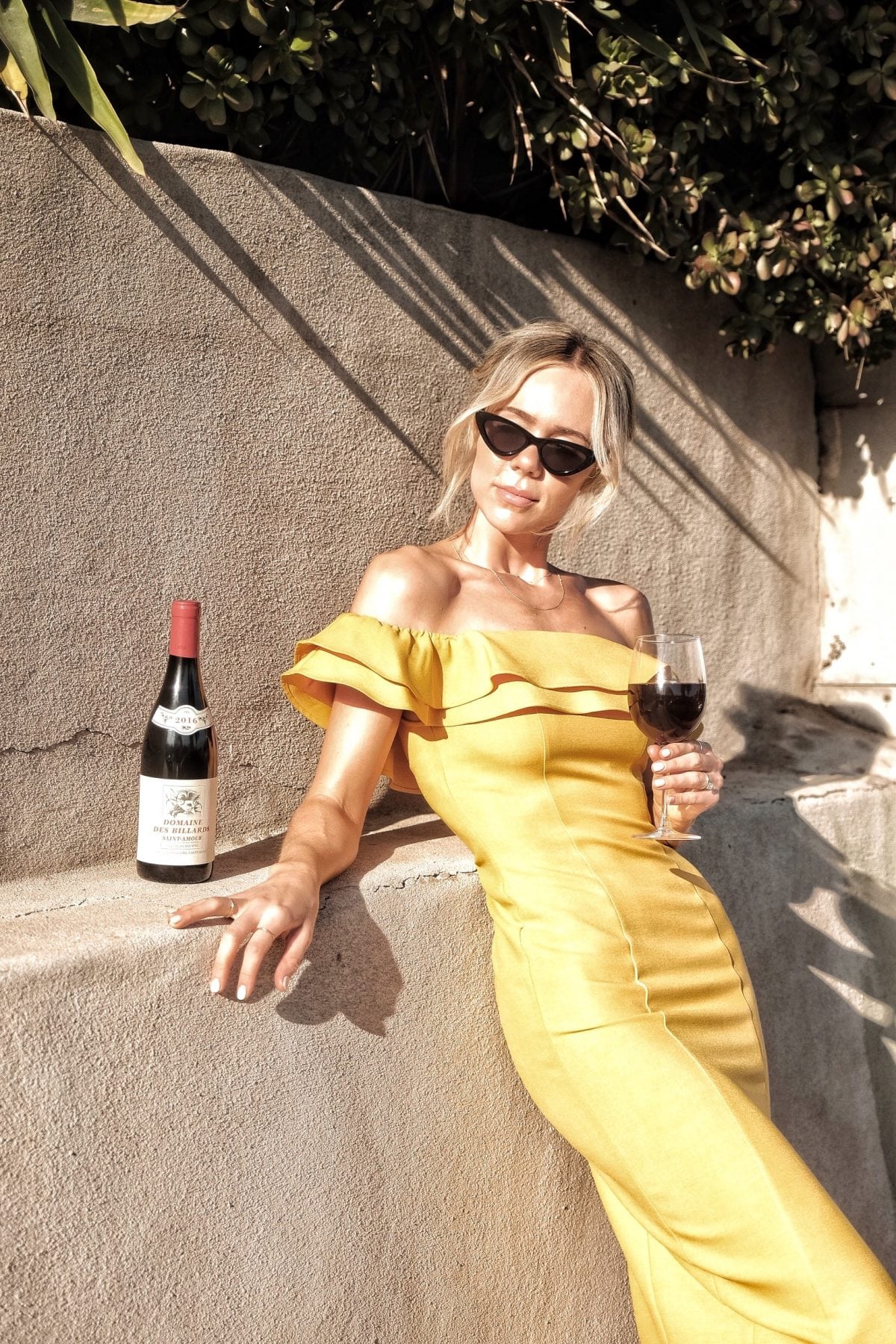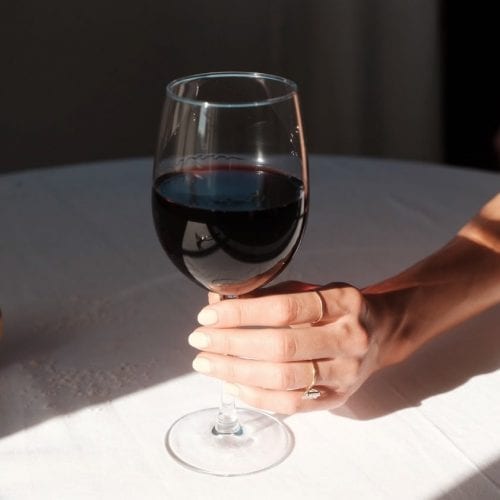 Grilled Salmon and Beaujolais Wine
Celeste Wilson
Ingredients
Fennel Salad:
2

small bulbs of fennel

sliced thin

2

sprigs of fennel fronds

chopped

1

tablespoon

mint leaves

chopped

the juice of half a lemon

segments of one saturn peach

any peach or nectarine will work

1

tablespoon

olive oil

a pinch of salt

a pinch of fresh ground pepper
Grilled Salmon:
2

tablespoons

olive oil

1

tablespoon

capers

chopped

1/2

teaspoon

mint

chopped

a pinch of salt

2 6-8

oz

pieces or wild caught salmon
Instructions
Fennel salad:
add all ingredients to a medium bowl, toss until well combined

split salad between two individual plates
Salmon:
Prepare a hot fire in a grill. Brush and oil the grill grate.

mix all ingredients except for salmon in a small bowl

Brush the salmon fillets on all sides with the marinade mixture

Place the salmon fillets, skin side up, on the grill directly over the heat and cook for about 3 minutes. Turn the fillets over and cook until the fish flakes when prodded gently with a fork, about 3 minutes more.

Transfer the fillets to the individual plates

Serve with a light-bodied and crisp glass of Beaujolais wine.
Celeste Wilson
Hi friends my name is Celeste Wilson, I'm a nurse, recipe developer, food stylist, food photographer, blogger, and influencer chronicling a plant based lifestyle. My recipes creatively showcase plant based cuisine from my perspective as both a registered nurse and a healthy food lover. I aim to inspire plant based eating without a strict vegan or meat shaming agenda, life is short, eat what makes you happy. Residing in sunny Los Angeles California, home of the year round avocado