Sweet beets are taken to a new level when they are charred and served simply with olive oil and salt.
Cooking at Ceramica Suro in Guadalajara
COAL-CHARRED BEETS WITH OLIVE OIL AND SALT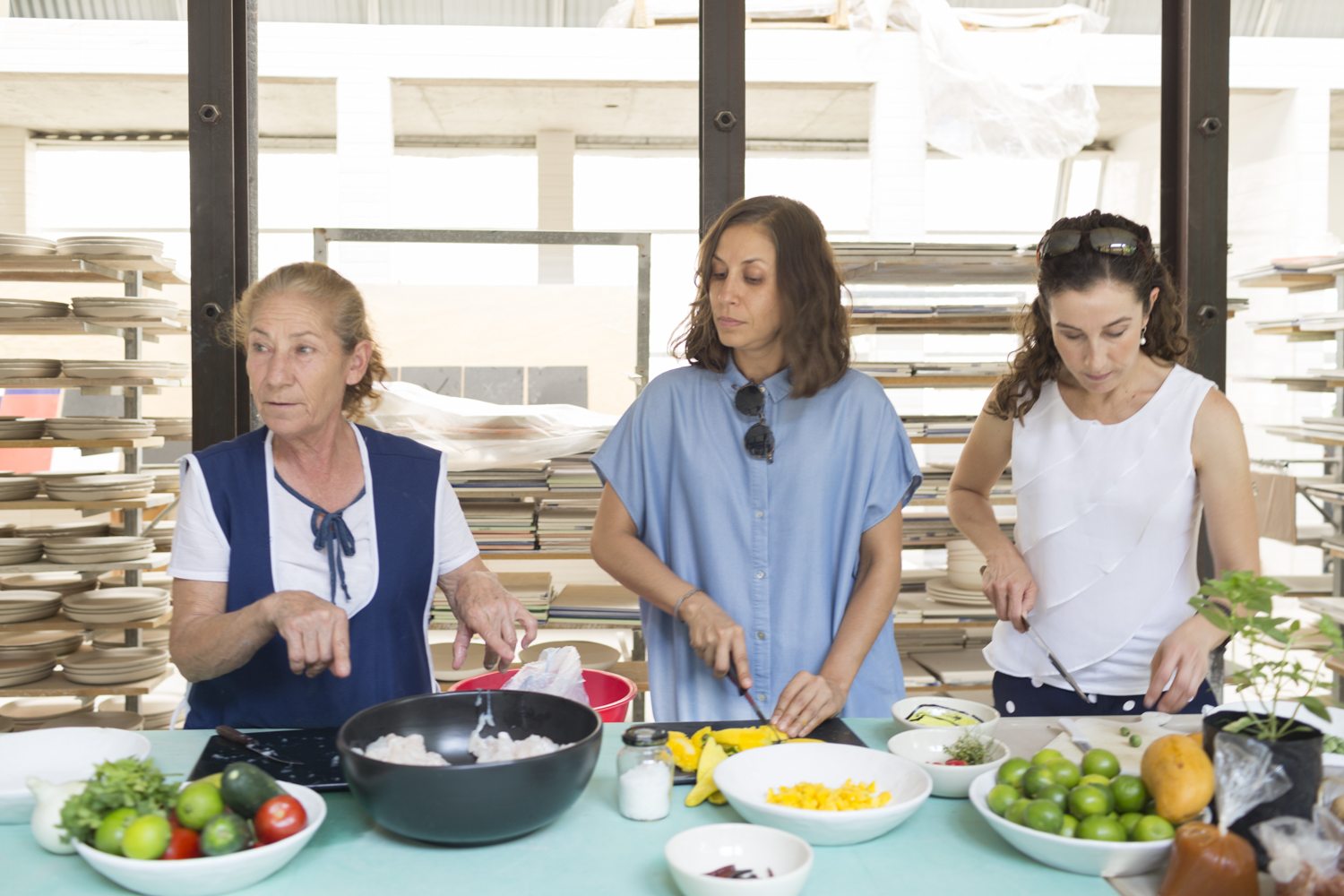 I planned my trip to Guadalajara trip on a whim, heeding rumblings and whispers in my orbit. In the central state of Jalisco, Guadalajara is the country's second largest metropolitan center, with more than 4 million people and 8 districts, but it is still a city artist Gabriel Rico described as, "the B-Sides of Mexico City." This is not a place that reveals itself immediately, but there is a world of delicious food and art to be consumed if you know where to look. And, if you're anything like me, travel is always more rewarding when there's a little bit of discovery involved. I am here hoping to capture new stories and recipes for a new cookbook. I quickly learned that if you are looking to do anything involving food or art in this town, all roads lead to one man: José Noe Suro.
Click here for the full article about my trip.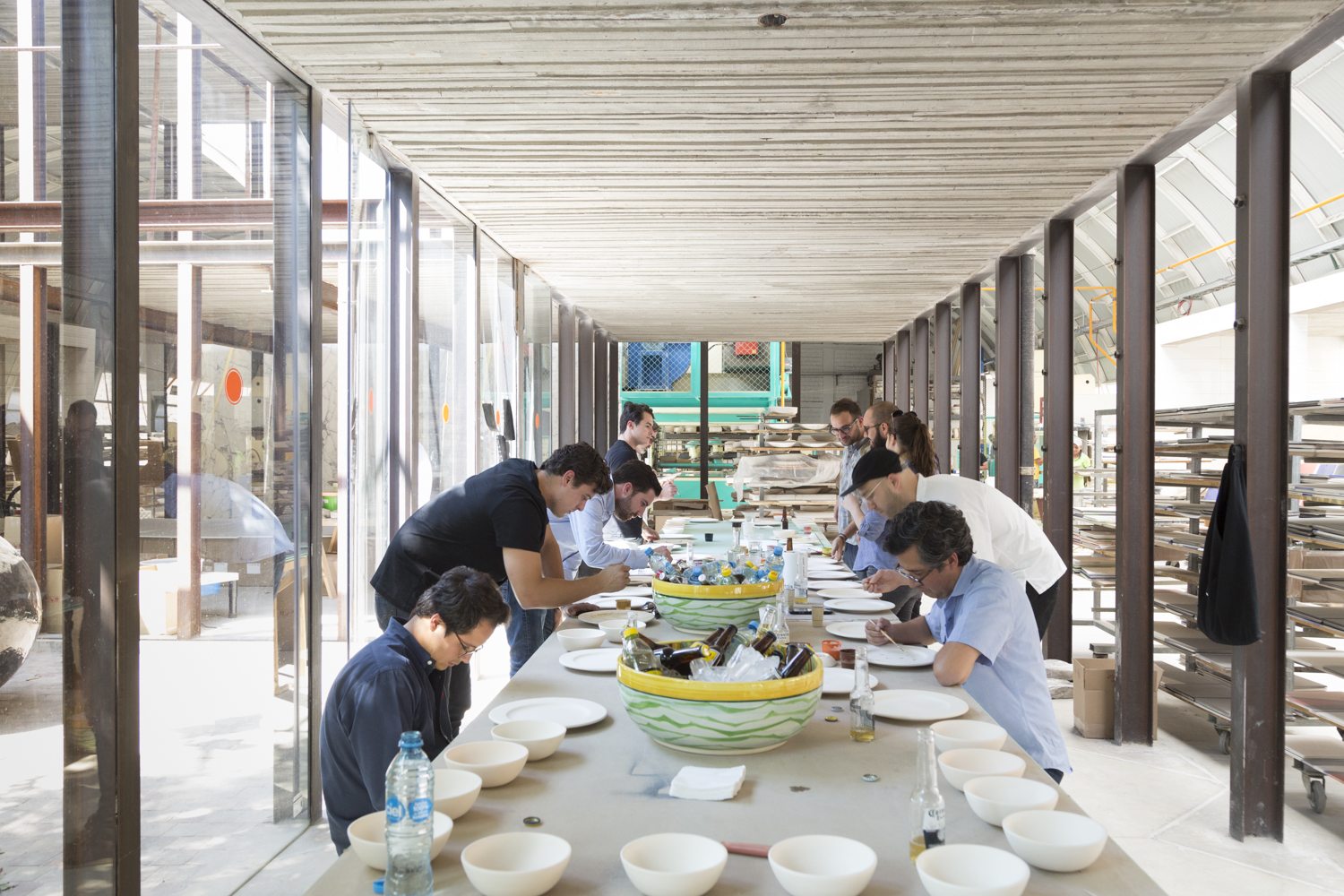 On Monday afternoon, everyone shows up with ingredients, and cooks as they arrive. Gabriel Rico works with Goyita, the factory's housekeeper, to make an experimental ceviche with mango and Mexican gherkins that look like miniature watermelons. Alvaro arrives dragging a 5' wide styrofoam cooler filled with delicacies like fresh baby corn that we char, slather with crema from Virginia Jauregui's family dairy, and season with tajin and lime. He throws beets of every color of the rainbow directly into the white-hot coals of the BBQ, charring their skins and cooking them inside to perfection. The food proves to be the best I eat in my three-week Mexican adventure.
At the final hour, Suro appears with a bottle of Casa Dragones tequila with "Salad for President" in calligraphy on the label. It's in that moment that I realize he is my entertaining hero, able to set a once in a lifetime travel experience in motion without anyone even knowing where he is. It was a magic trick I aspire to myself: the ability to effortlessly open up a world to a complete stranger, revealing the best of a city and its culture. No, I can't give you his number, but lucky for you, I took detailed notes. Follow the guide below, and you'll surely experience Guadalajara like an insider.
My complete travel guide to Guadlajara was published in Vogue. Click here for more.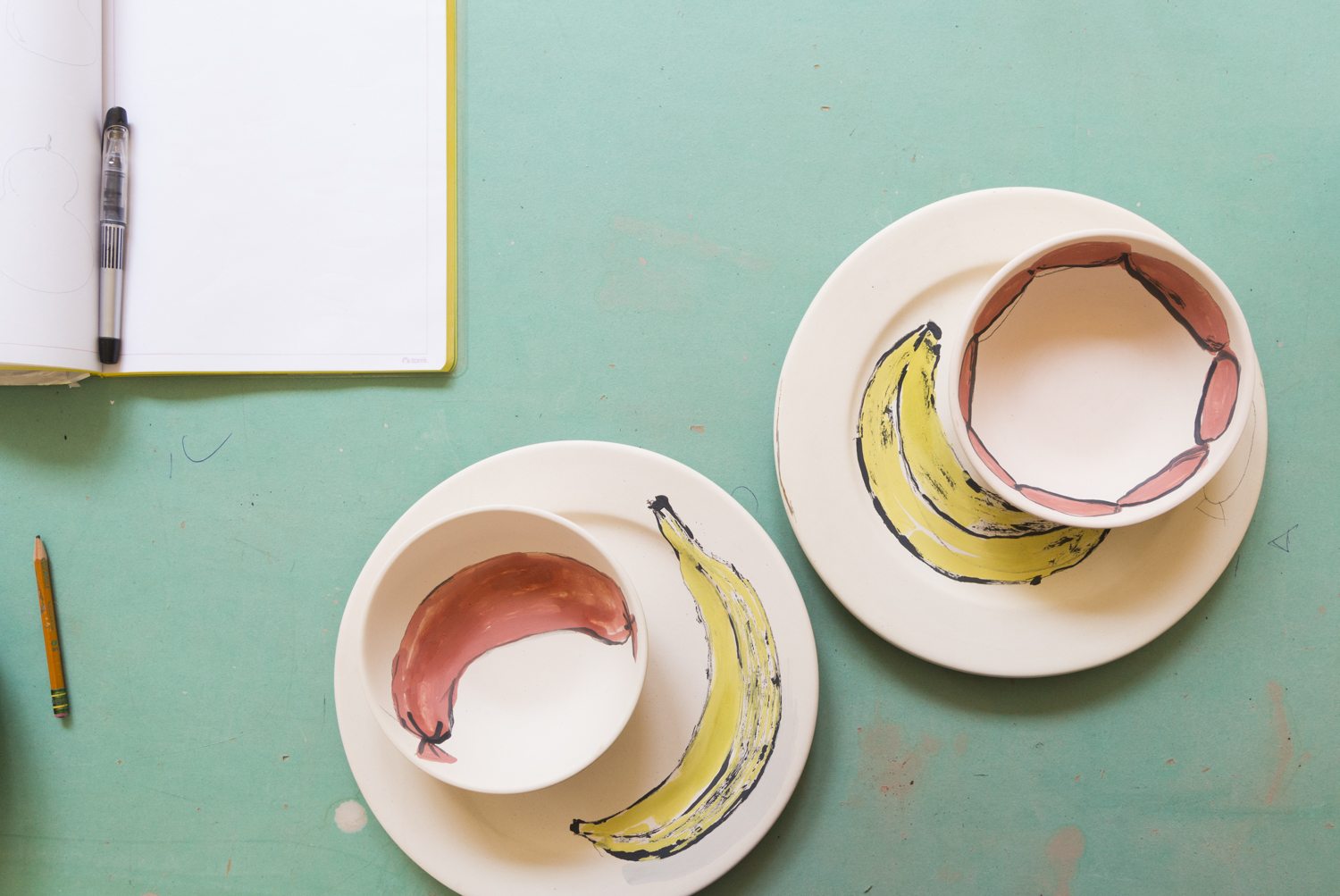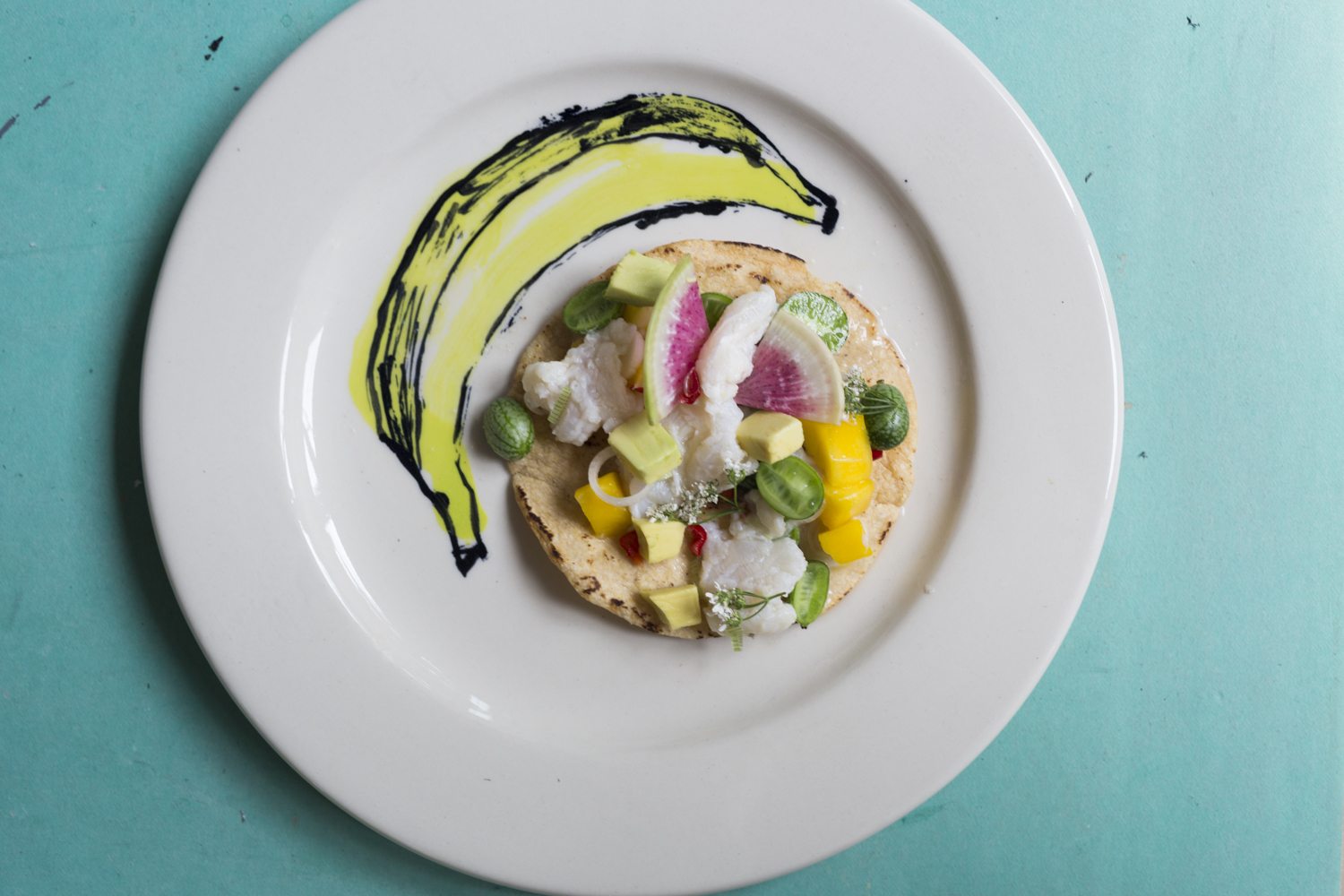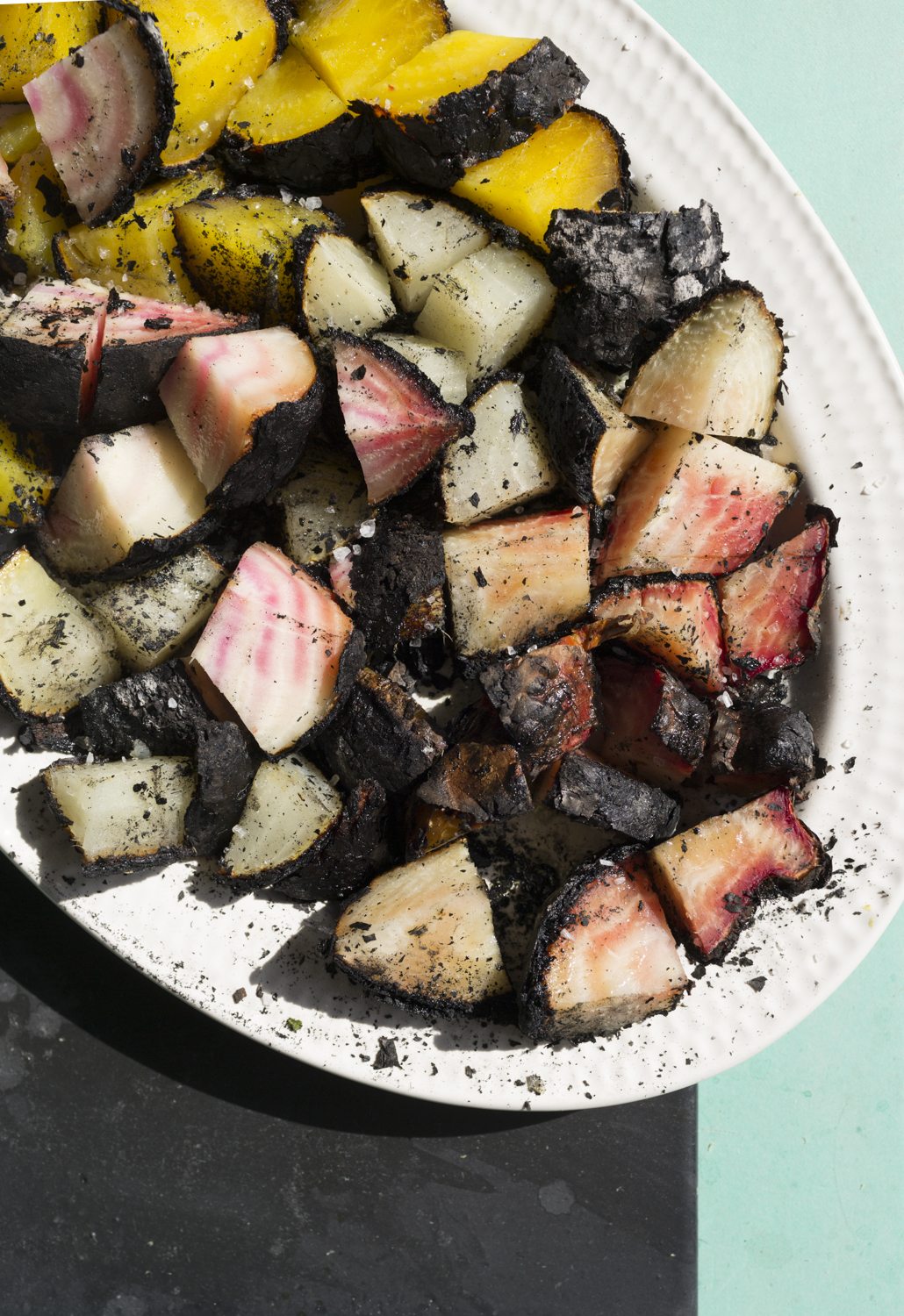 This recipe couldn't be more straight-forward. We didn't even add acid to the dish, just olive oil and salt. Alvaro brought us the very best beets on earth — white, candy colored, red and yellow. The color variety and superior quality is crucial in a dish as simple as this, so don't skimp! Head the farmers market and get the good stuff.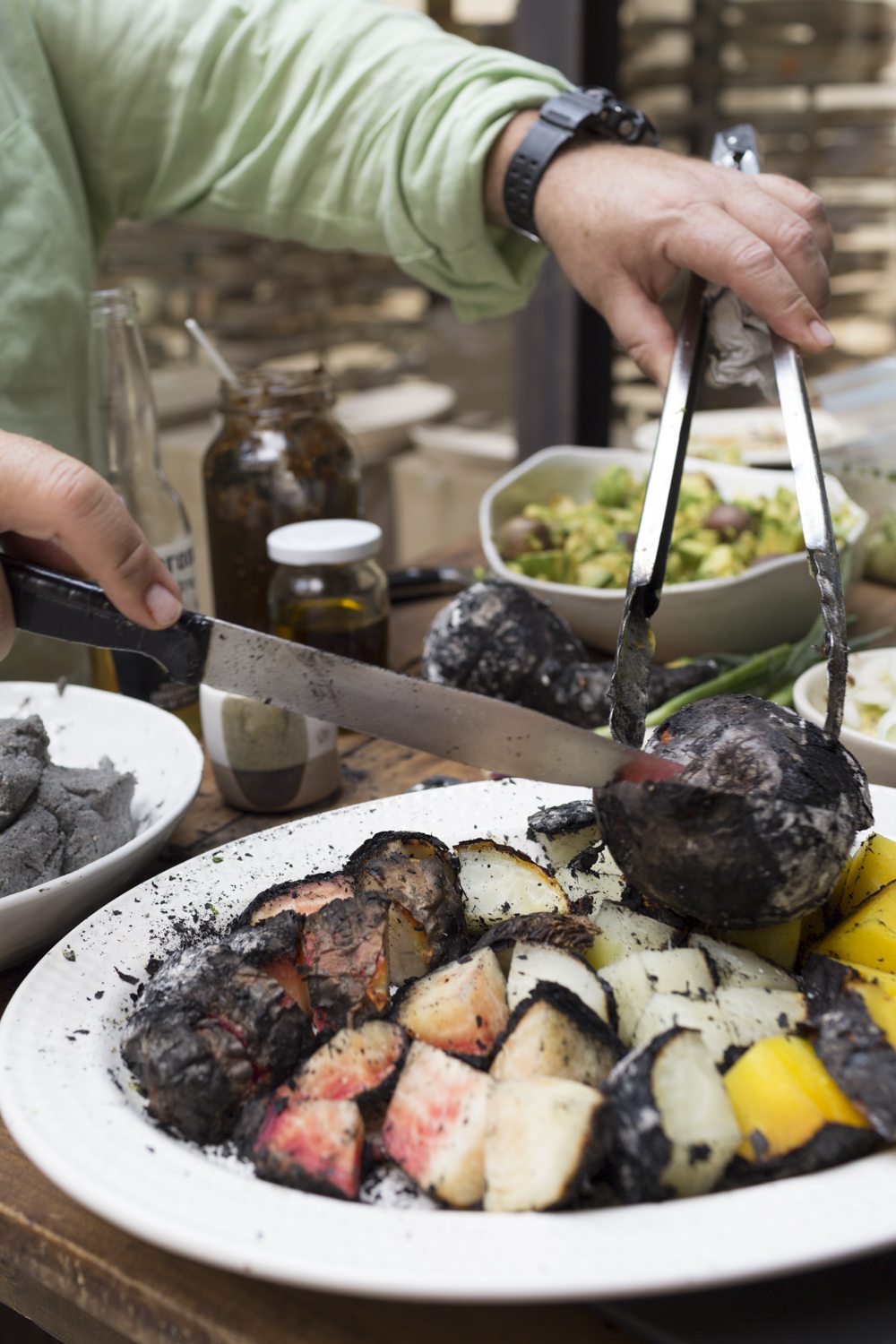 Print

Coal-Charred Beets
---
Author:

Julia Sherman

Total Time:

5 minutes

Yield:

8

servings

1

x
4

LB MIXED COLORED BEETS
OLIVE OIL (to taste)
SALT (to taste)
---
Instructions
In a coal burning BBQ, heat high-quality charcoal until the coals are white. Do not use lighter fluid, use a coal chimney instead. Let them cool for about 20 minutes (cook something else delicious in the meantime).
Working with beets scrubbed clean, toss them directly onto the coals, turning them every 5 minutes. The outside will char, while the insides soften in about 20-30 minutes. You can check for doneness by poking them with a knife. When they feel soft inside, remove them from the coals and brush off excess ash. Cut them into 2? chunks, and arrange on a serving platter. Season with olive oil and salt, and serve while warm.
Prep Time:

5 minutes

Category:

Side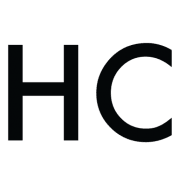 Julia Sherman
I am an artist and a photographer, but when I am not making art in my studio, I am growing my own vegetables, eating salad, and feeding salad to my creative friends. I find people whose work I admire, I cook with them, share a meal, and take their photo. Like me, all of these influencers in their respective fields use their kitchen as a creative sanctuary, a place where they can "make something" that is easily shared with others.