Miso and Black Sesame Roasted Carrot Soup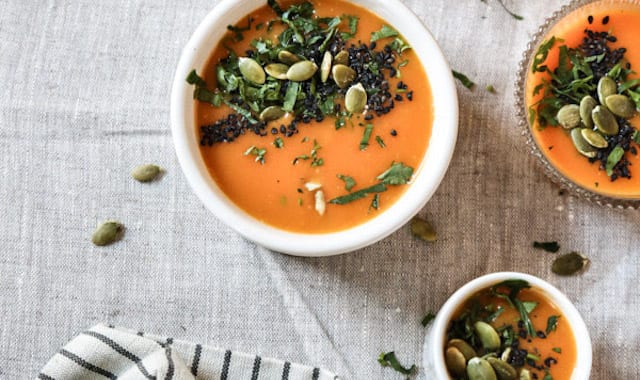 Loaded with flavor and probiotics, this roasted carrot soup is a winter delight with a unique miso addition and beautiful black sesame seeds.
By Phoebe Lapine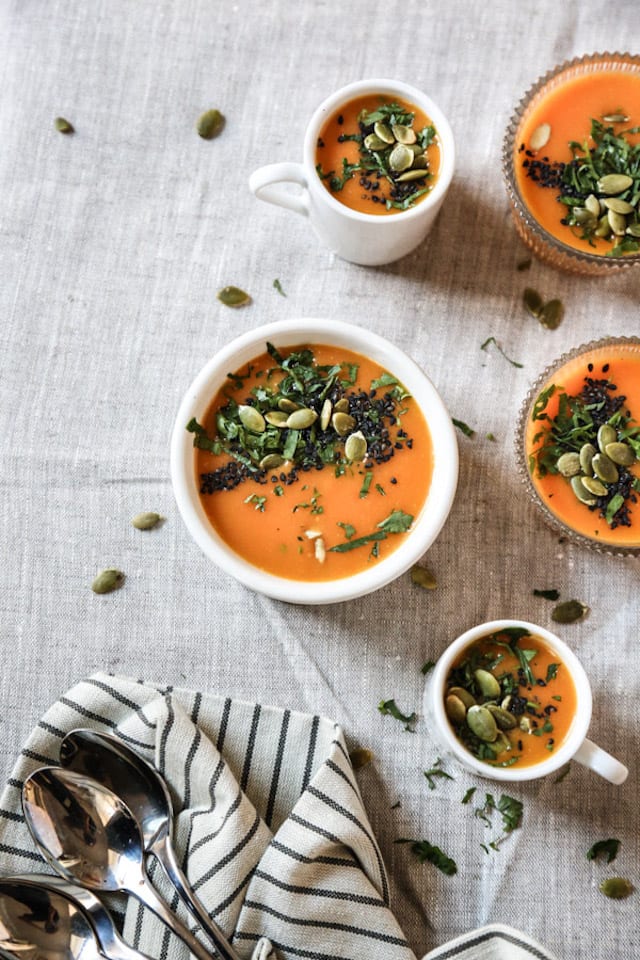 This vegan roasted carrot soup with leeks was inspired by a potage I used to make, which uses potatoes instead of dairy to create a creamy texture. You simply bake the veggies until caramelized, then toss them in a pot with some peeled russets and simmer until fragrant and tender. I put a little Asian spin on it this time with some miso paste whisked in at the last minute and a Gomaso black sesame garnish. I love the idea of serving this as a starter, in whatever mismatched little prep bowls or tea cups you have around the house.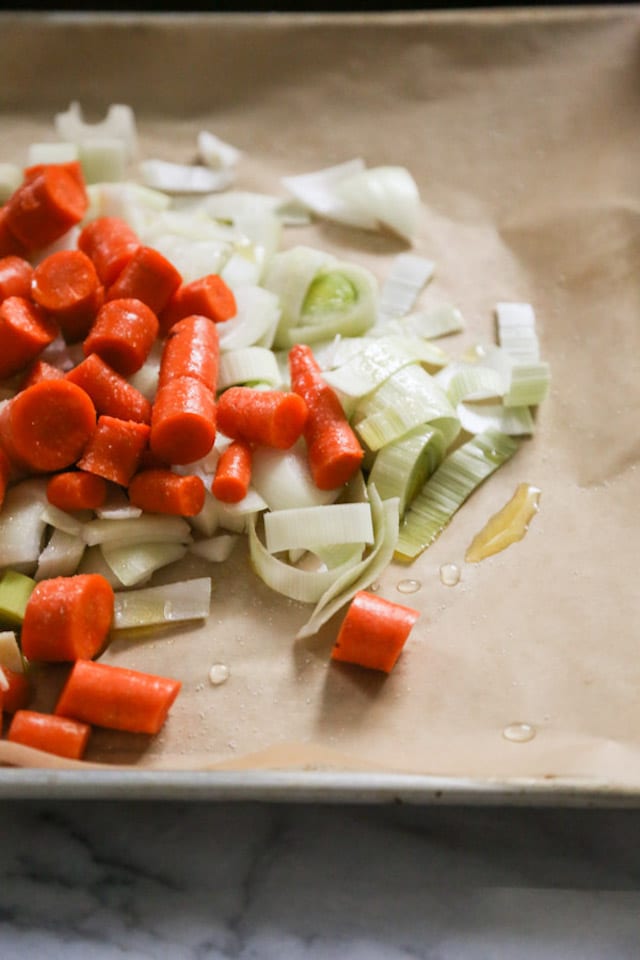 See Also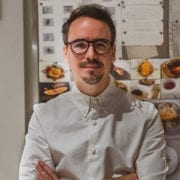 I've been on a total probiotic binge. And as a result, I've totally fallen in love with South River organic miso paste. Make sure to add it off the heat so you don't kill all that good bacteria.
For more recipes that help with digestion, nutrition, and delicious balance, click here.

Miso and Black Sesame Roasted Carrot Soup
Loaded with flavor and probiotics, this roasted carrot soup is a winter delight with a unique miso addition and beautiful black sesame seeds.
Ingredients
1 pound carrots, cut into 1-inch pieces
1 large leek, white and light green parts only, halved and thinly sliced
1 medium sweet onion, halved and thinly sliced
2 tablespoons olive oil
1 teaspoon salt
1 medium russet potato (about 1 pound), peeled and diced
8 cups water or vegetable stock
⅓ cup yellow miso paste (I use South River)
2 tablespoons fresh lemon juice
1 tablespoon black sesame (or Gomaso), for serving
Instructions
Preheat the oven to 425 degrees F.
On a parchment-lined baking sheet, toss the carrots, leek, onion, olive oil and salt until combined. Arrange in an even layer and roast in the oven until lightly browned and caramelized, about 30 minutes.
Transfer the vegetables to a large stockpot along with the potato and water (or stock). Bring to a boil; turn the heat to medium and simmer, uncovered, until the potatoes are fork tender, about 20 minutes. Off the heat, add the miso and lemon juice.
Puree using a stand or immersion blender until smooth. Taste for seasoning and add more salt as necessary. (Depending on how salty your miso paste is, you might need more).
Transfer the soup to bowls or bugs and garnish with the black sesame seeds, pepitas or cilantro, if using.