Refreshing minty zucchini dip to help us all through the last days of summer holidays.
By Sawsan Abu Farha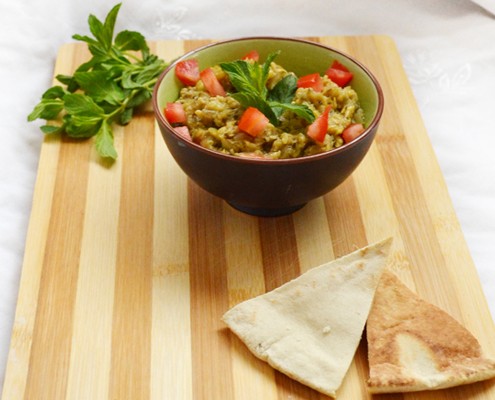 School starts in two weeks and that always makes me feel like summer is saying good bye and fall is around the corner. Homework, schedules, exams and waking up at 6 am everyday is only 2 weeks away. I am determined to make the best out of those two weeks, enjoy the freshness and color and blast of flavor summer dishes have to offer and this zucchini dip is a perfect example of a summery way to fight the approach of fall blues.
Zucchini is one vegetable that is always on my shopping list. Whenever I find good zucchini I never hesitate to buy it. There is so much you can do with this green summer vegetable. You can make it into salads, pasta, quiches, omlettes, appetizers and even desserts.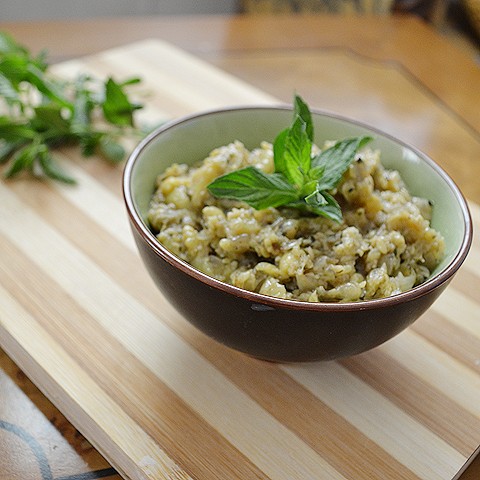 This dip combines the sweetness of the sauteed onions, the freshness of mint and the pure summer goodness of zucchini into a wonderful dip, serve this with some toasted pita bread and indulge yourself in the wonders of summer while it lasts.
See Also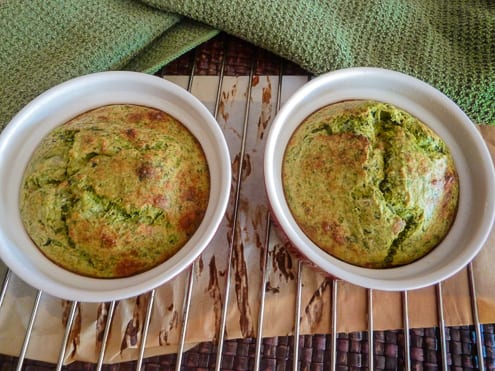 I usually make this as a side dish or a snack when I am making stuffed zucchini. You see,I hate to throw the part left after coring the zucchini and this is a great and delicious way to use those left overs but that doesn't mean you can't make this dish with whole zucchinies. All you have to do is grate the zucchini or finely chop it and proceed with the recipe as is.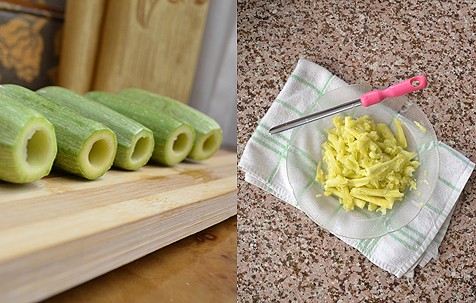 Minty zucchini dip for the end of summer blues
Refreshing minty zucchini dip
Ingredients
2 cups (10- 12 oz) of zucchini (grated, finely chopped or use the left overs from coring stuffed zucchini)
1 onion finely chopped
4 tablespoons (52 grams) olive oil
1 tablespoon (12 grams) dried mint
pinch of salt
Instructions
In a small pot add the olive oil and the chopped onions and saute over medium heat for 2-3 minutes.
Add the zucchini and mint and stir to combine.
Lower the heat and cover the pot.
Cook it over low heat, stirring every 5 minutes untill the zucchini is soft and tender.
Sawsan Abu Farha
Passionate food explorer Sawsan Abu Farha lives in Jordan and enjoys mixing east and west in her kitchen aiming to get the best of both worlds.Juggling work, motherhood, blogging and a passion for food and food photography, she shares her journey in her blog "Chef in disguise".