Summer is still going on strong in some parts! Try to stay cool in these final warm summer days with this bowl frozen blend of strawberries, bananas, ginger, and peaches.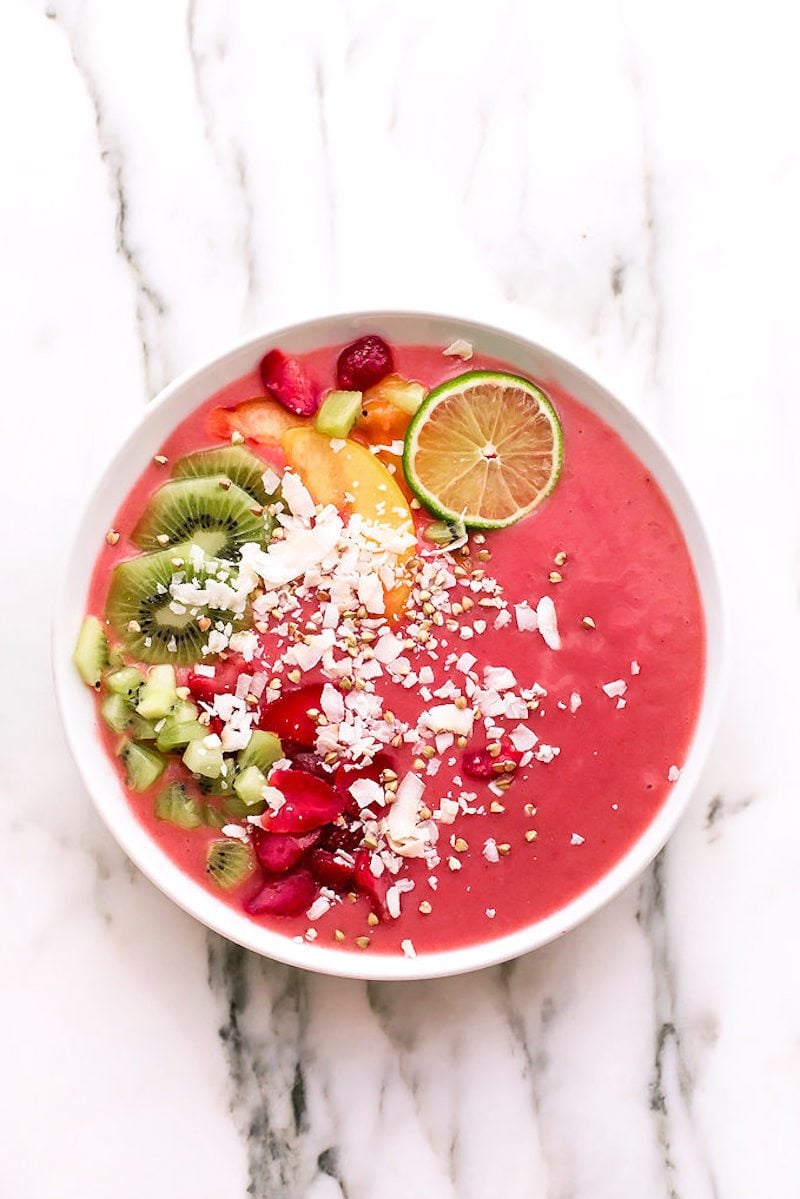 Frozen strawberries, peaches, and bananas are blended with fresh ginger, lime juice, and plant-based milk.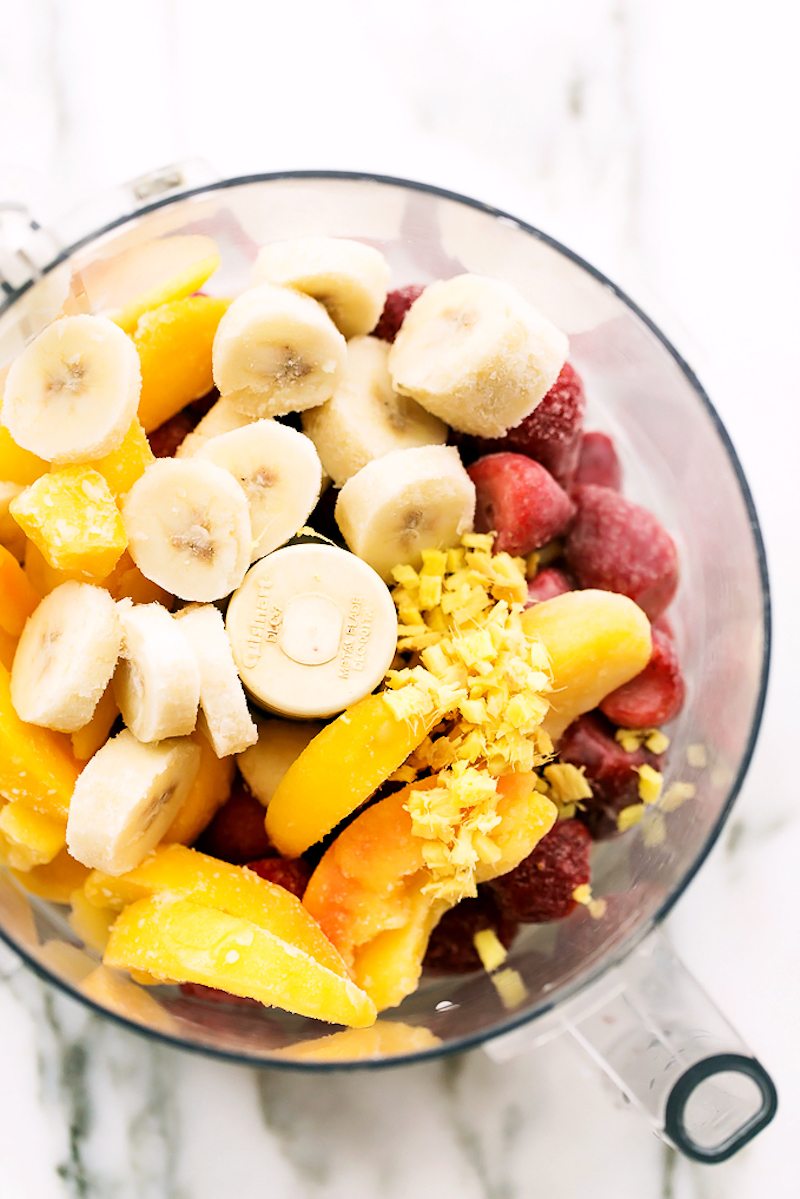 The peachy-pink, digestion-friendly smoothie is served in bowls and topped with fresh kiwi, peaches, strawberries, coconut flakes, and buckwheat groats.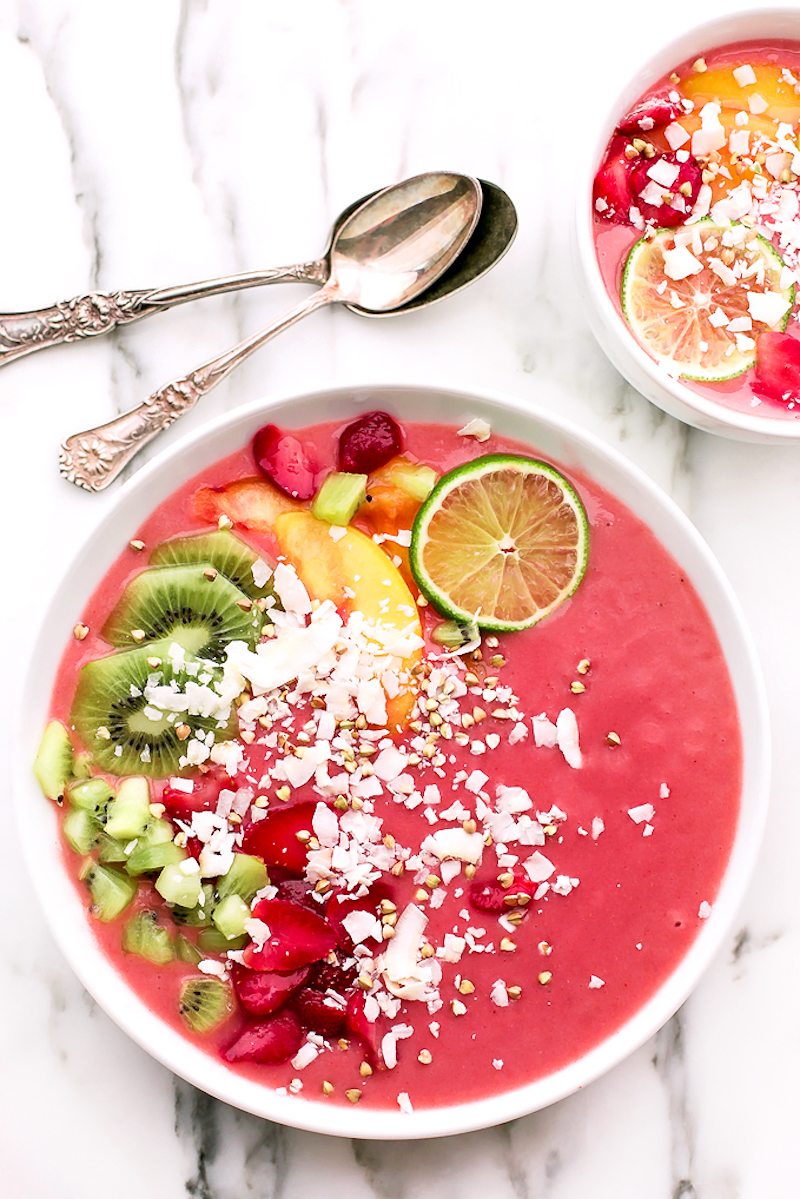 And just as its name suggests, it's both cosmic and blissful.

Strawberry Ginger Peach Bliss Bowl
Recipe Type:
Snack, Breakfast
Ingredients
Cosmic Strawberry-Ginger-Peach Smoothie
2 cups frozen strawberries
1½ cups frozen peaches
2 frozen ripe and speckled bananas, peeled, sliced, and frozen
¼ to 1 cup unsweetened almond or cashew milk, plus more if needed*
2 teaspoons fresh lime juice
1 to 2 teaspoons peeled and minced fresh ginger root, to taste
Toppings
Sliced or diced fresh strawberries
Sliced or diced fresh peaches
Peeled and diced fresh kiwi
Coconut flakes
Buckwheat groats (optional)
Instructions
Add all ingredients (using as little milk as possible to begin with) to a food processor or blender and process or blend for 2 to 4 minutes, or until smooth with a thick, soft-serve texture. You may need to stop and scrape down the sides several times to encourage blending. If needed, add more almond milk, ¼ cup at a time to encourage blending and to reach desired texture.
To Assemble
Divide the smoothie between two bowls and top as desired. Serve immediately.
Notes
*You'll need less milk if using a food processor and more milk if using a blender.