Our very own Spicie Foodie, Nancy Lopez McHugh with an introduction to her "Mexico On My Plate" column.
By Nancy Lopez-McHugh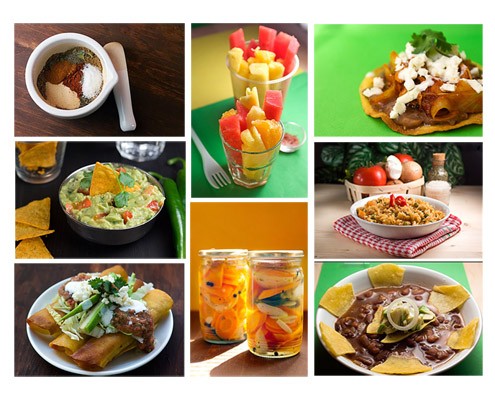 Welcome to my new column, "Mexico on My Plate" . First I'd like to start by thanking Honest Cooking for giving me the opportunity to write for them on a subject dear to my heart, Mexican food. Those of you who have followed my blog (Spicie Foodie) probably already know that I am Mexican, born and partially raised in Mexico. You also know that I currently live in Europe. My birthplace may be far away but it's tastes, smells and flavors are never too far from my plate.
Why Mexico On My Plate? By cooking and eating the foods of my motherland I can relive all those memories, stories and feelings that are part of my life, my heritage. Even at times when I cannot find a specific Mexican ingredient, I try my best to prepare authentic Mexican dishes. Even if the snow is blowing and it's minus degrees outside, I have a little bit of sunny warm Mexico on my plate.
There is a Mexican proverb that says,  "Conversation is food for the soul" . But  souls also need food, and we all know that the best conversations are had around good food. I welcome you to keep coming back to the "Mexico On My Plate" conversation time and time again. Let's make it Mexico on our plates and together experience the tastes, smells and flavors of Mexican cuisine.
See Also
Nancy Lopez-McHugh
Nancy Lopez-McHugh is a food blogger, photographer and published author. Most recently she has published "Yummy Pics: A Food Blogger's Guide To Better Photos".