PARTNER POST: Explore new and surprising ways to incorporate potatoes into your favorite recipes.
We admit it, these truffles may sound strange, but if you are looking to make perfectly creamy dairy-free, vegan truffles, mashed potatoes are the secret. Skip the heavy cream and roll up these chocolate delights with soft mashed potatoes.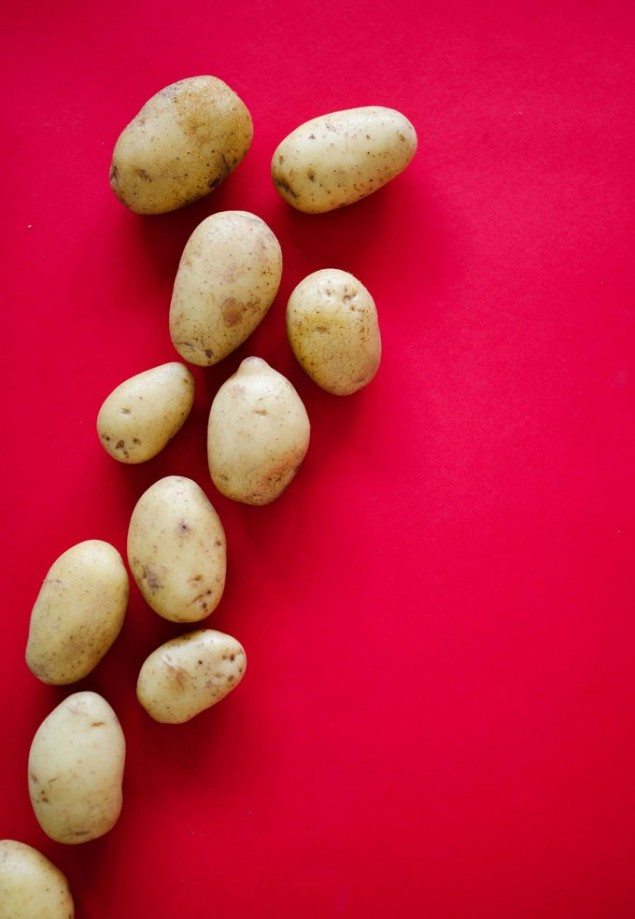 Ok so hear me out…Chocolate Mashed Potato Truffles. So naturally potatoes are creamy and chameleon-like in their way of taking on flavors. And so I give to you these chocolatey on the inside, yummy whatever-you-want on the outside mashed potato truffles!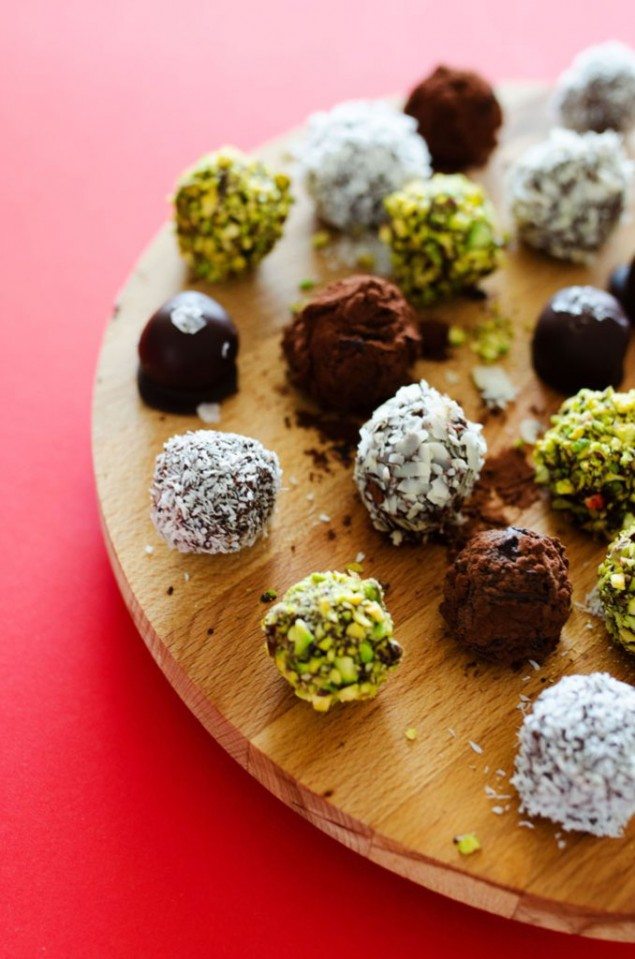 Potatoes can be so delicious and nutritious. While your average truffle is often loaded with fat and sugar and dairy, these truffles are fit for even your vegan eaters, no heavy cream needed. With almost no fat and plenty of vitamin A, B6, and potassium, potatoes are a staple in my dinner (and dessert) line up.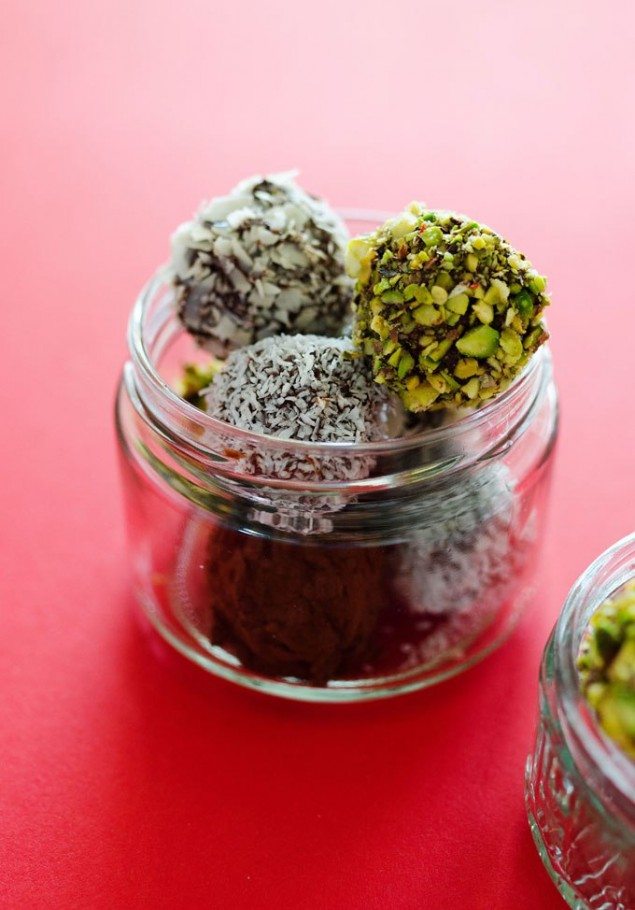 Click here for the gluten free potato farl recipe.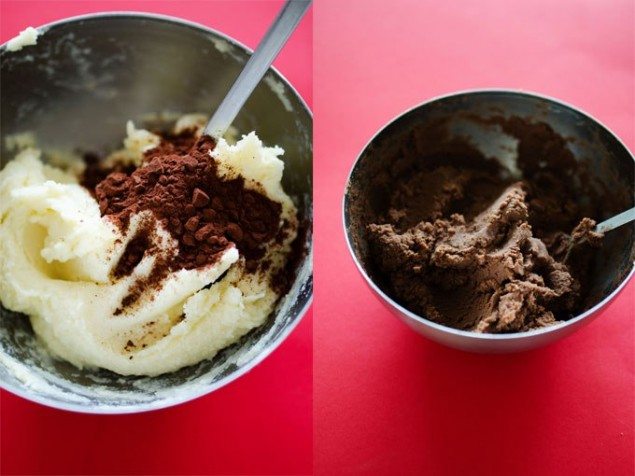 Print

---
1 cup

mashed potatoes (don't use any with savory ingredients like chives or garlic!)

1 tablespoon

butter (

14 g

+

1 tablespoon

(15 mL) milk (if not already in mashed potatoes) (or dairy-free alternatives like almond milk))

2 tablespoon

15 mL honey (can sub agave or maple syrup)

1 tablespoon

7 g cocoa powder

¼ teaspoon

1.25 mL vanilla extract

1

large bar (

200 grams

dark chocolate (be sure it is dairy free, if that is important to you))

¼ cup

each of chopped pistachios (chopped shaved almonds, shredded coconut, cocoa powder (or whatever toppings suit your fancy))
---
Instructions
If you're using freshly made, warm mashed potatoes, mix in butter and milk. If you're using leftovers that don't yet have butter or milk in them, melt the butter and mix it in, along with the milk.
Set a wire mesh sieve over a large bowl and, working in batches, push your potatoes through the sieve with a rubber spatula or spoon. This can seem a bit labor intensive, but it'll give you ultra fine and fluffy mashed potatoes!
Mix honey, cocoa, and vanilla into the potatoes, tasting and adding more honey or vanilla as needed.
Form potato dough into teaspoon sized balls and set on a large plate. Get your preparation station ready by putting your topping ingredients (pistachios, almonds, shredded coconut, cocoa powder and/or whatever else you'd like to roll your truffles in) in small bowls.
Using the double boiler method or the microwave, melt the dark chocolate until ¾ is melted, then stir to melt the rest.
Notes
-Store in an airtight container in the fridge for 3 to 4 days.
-I also tried coating my truffles in caramel then in chocolate, by drizzling them with caramel, dunking in chocolate, then immediately popping in the freezer. They were super tasty but the caramel had some sort of reaction with the potato that made them pretty liquidy. Super tasty, not quite as truffle-y in texture, but I'd definitely encourage you to experiment with it!
Category:

Chocolate, Dessert
Sarah Bond
An Alaskan self-taught cook and nutritionist by trade, I love all things food and health. When I'm not exploring new ways to cook up healthy ingredients, I'm romping around the Netherlands, my new stomping grounds!