Coupling favorites in the world of citrus, the Meyer lemon and the Clementine. For a smoother Citric Experience.
By Alisha Randell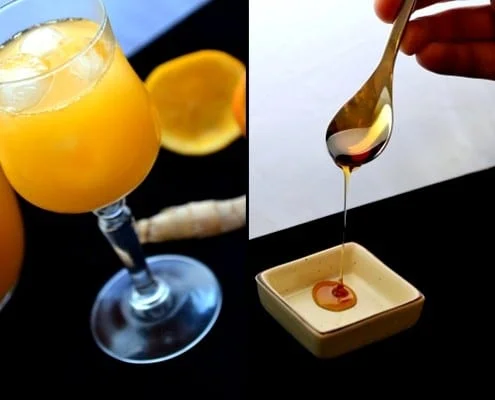 Clementines and Meyer lemons., both being less acidic than more traditional varieties of both oranges as well as lemons, gives us an ultra-smooth juice, with just enough tang to maintain a refreshing burst.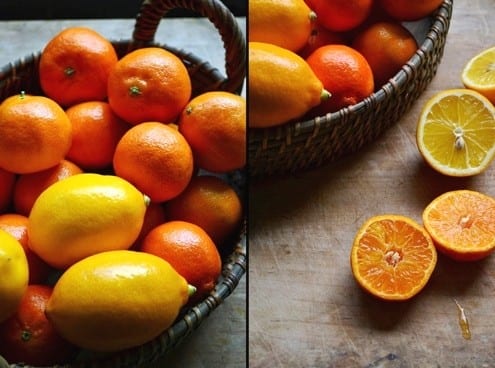 Clementines are a variety of mandarin oranges and are typically seedless. They have a deep vibrant orange outer peel and typically boast a similar deep color in the fleshy area. They have a wonderful balance between tart and sweet.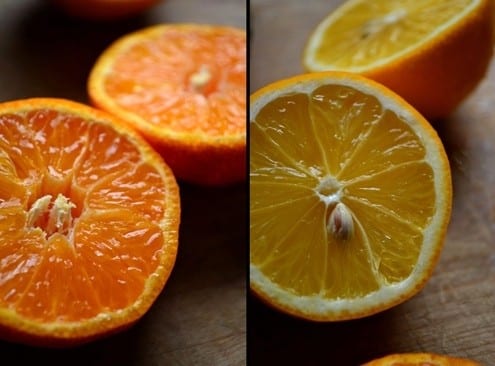 As for our Meyer lemons, they are said to be a cross between the mandarin orange and the traditional lemon. They have a rounded body typically, and a thin smooth outer peel. Many times they have a deeper yellow than the traditional lemon. And like our clementines, are less acidic than their counter parts, lending them to be far sweeter than the traditional lemon.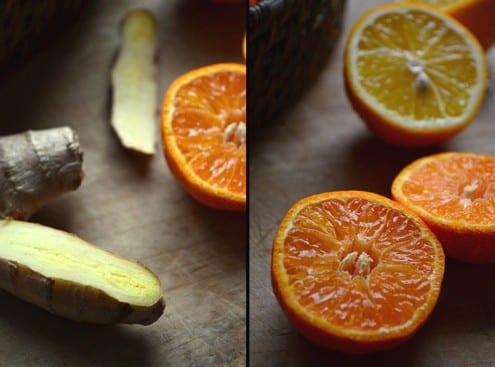 For some the high acidic content of citrus can be a problem, primarily with stomach upset, or more specifically heartburn. These lower acidic citrus combined with the stomach soothing properties of ginger, may just give you the answer to those acidic woes.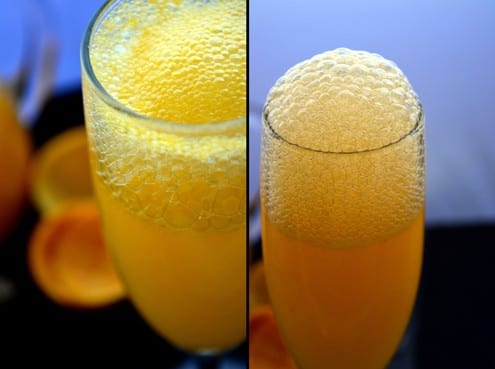 And while we are on the topic of citrus juice…Mimosa anyone? Or perhaps just a bit of sparkling water to jazz it up a bit.

Juicing with Low Acid Citrus and Ginger
Clementine, Meyer Lemon and Ginger Juice
Ingredients
1½ (0.68 kg) pounds clementines
12 ounces (336 gr) Meyer lemons, about 4
2-3 ounces (56-84 gr) fresh ginger
Agave to taste, optional
Juicer
Instructions
Start by cutting your citrus in half.
Juice the citrus first, then add ginger pieces cut in half, leaving outer skin on.
You can start with a smaller amount then taste adding more until desired flavor is achieved.
Notes
Makes approximately ½ Liter. And as for our remaining ginger pulp...you can freeze this for making teas, or adding to cooking water to enhance the flavor or rice or pasta. Now for those little empty clementine shells, you can dehydrate or freeze both the zest and/or peels to use for future purposes. And you can also freeze the entire little halves intact, then utilize them as mini bowls for frozen treats...perhaps we shall try this :)