This is a basic tomato based curry paste recipe that is the base of almost all Indian curries.
By Prerna Singh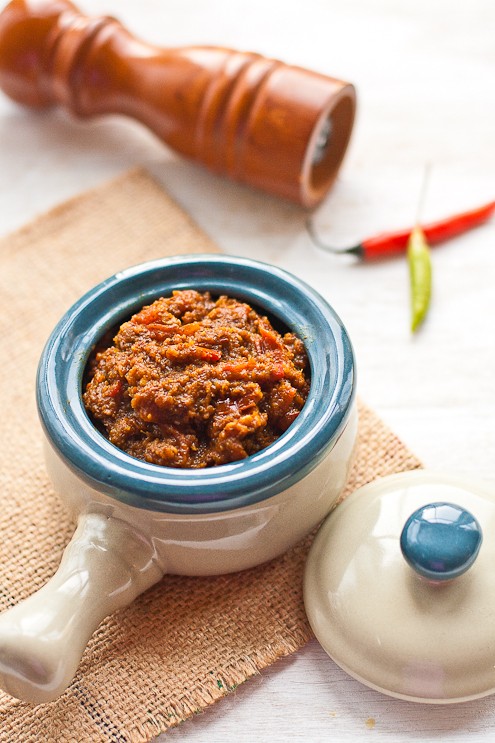 Every Indian household has its own recipe for any Indian dish and same goes with the curry paste. I come from the northern part of India where curry paste is mostly tomato based. In South Indian kitchens use of curry leaves, coconut, some kind of lentil or tamarind will be prominent. Mughlai cuisine is comprised of whole or ground spices and an addition of cream or a dairy product to make the sauce rich and creamy. Then what you are going to use the curry paste for also makes a difference.
If you are going to add meat to your curry, making a rice dish like biryani or tahiri or using it to make a vegetable curry. There are several variations and several ingredients that you can add or remove but I do not want to confuse you with all that. Lets take it a little slow and today talk about the basic Indian Curry Paste recipe.
See Also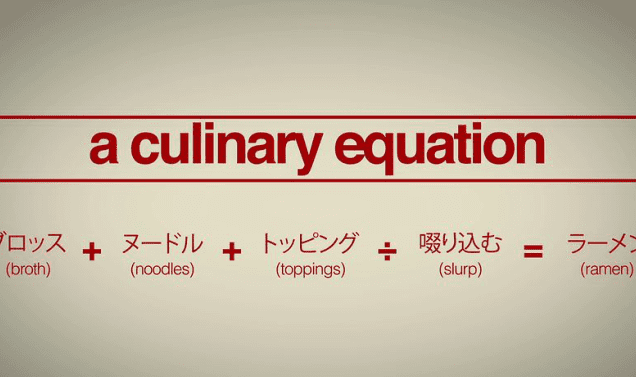 Print
Indian Curry Paste
This is a basic tomato based curry paste recipe that is the base of almost all Indian curries. With a slight variation here and there you can make hundreds of curries using this basic curry paste. It can be made in bulk and can be stored for weeks. No more going to the stores and buying jarred month old curry paste that cost you a fortune and don't taste half as goodd!
Author:

Prerna Singh

Prep Time:

15 mins

Cook Time:

30 mins

Total Time:

45 minutes
Makes approx. 1.5 cups of curry paste)
wet paste)

1 cup

chopped onion

1

inch ginger

3

–

4

cloves of garlic

2

–

3

green chilis (or any chili pepper of your choice)
dry spice powder)- Only half of it will be used in this recipe for curry paste. You can store the rest in an air tight container for later.

2

–

3

bay leaves

2 tsp

cloves

2 tsp

peppercorn

3

–

4

black cardamom

1/2

Cinnamon stick

1/2 tbsp

cumin seeds

3 tbsp

coriander seeds (you can use 2/

2.5 tbsp

coriander powder if you don't have seeds)
other ingredients:

1 tsp

turmeric

2 tbsp

oil

1 tsp

ghee (optional)
Salt to taste

1 cup

diced tomato
Instructions
Grind together ingredients for the wet mix in a food processor or blender/grinder. Use about 3-4 tbsp of water if necessary for the blades to rotate. Set aside.
Grind together all the dry ingredients in a spice or coffee grinder. Set aside.
Heat oil in a thick bottom pan, add wet mix.
Cook it on medium high heat until all the water has evaporated. Once the paste starts getting thicker reduce the heat to medium low, add salt and turmeric.
Cook until the paste starts changing color and gets golden brown in color.
Add ghee. Very soon oil will start to separate.
Add diced tomato. First the tomatoes begin to melt then slowly all the liquid will evaporate. Cook until the mixture has no liquid left.
Now add dry ingredients. Mix everything well together.
Your curry paste is ready.
Notes
Now you can add vegetables if you are making a vegetable curry. Add browned, baked, stir fried or deep fried meat to make a meat curry. You can also add it to rice with a few vegetables and make a tahiri (spicy rice pilaf)
This curry paste can be stored in a refrigerator for weeks. All you have to do is let the paste cool down completely and then transfer it to an air tight container and freeze.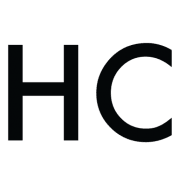 Prerna Singh
Prerna is a food writer and photographer who contributes to sites like Menuism and WFAEeats (NPR Charlotte). With a goal of making Indian cuisine approachable, she created Indian Simmer, a blog nominated for 2011 Best Food Blogs by Saveur Magazine.