Pepper chicken – also known as kurumulaku chicken – is an easy and quick chicken dry roast from the Kerala region of India.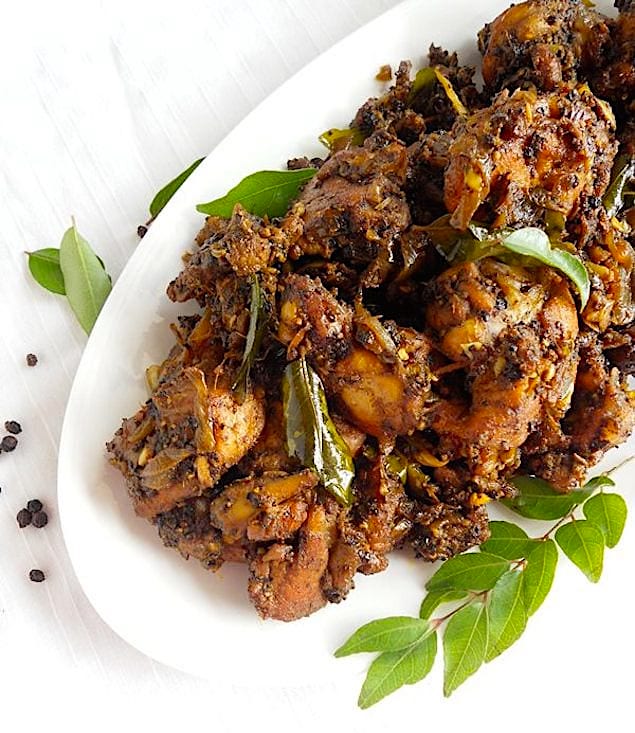 Kerala, a state on India's tropical Malabar Coast, has nearly 600km of Arabian Sea shoreline. It's known for its palm-lined beaches and backwaters, a network of canals. Kerala cuisine offers a multitude of both vegetarian and non-vegetarian dishes prepared using fish, poultry and red meat with rice as a typical accompaniment.
Pepper chicken – aka kurumulaku chicken – is an easy and quick Kerala style chicken dry roast.
This dry pepper roast chicken is a bit spicy; but you can definitely reduce a little to suit your taste. I like to use bone-in-chicken rather than boneless to make "nadan" dishes.
I started using my old iron kadai because though they are heavy; I found food is cooked fast on iron kadai and onions brown pretty fast too. Roasting meat especially this chicken was done so fast that I think; I will use more of my old battered iron kadai, if your mom or grandmom has it…dust it off!
Kerla Style Pepper Chicken
Pepper chicken also known as kurumulaku chicken is an easy and quick Kerala style chicken dry roast. Adjust the spice to your taste.
Ingredients
Chicken: 750 gms
Onion: 2, sliced
Green chilies: 2, slit
Ginger: 1 .5 inch
Garlic: 1 pod
Kashmiri chili powder: ½ tsp
Coriander powder: ½ tsp
Garam masala: 1 tsp
Coconut Vinegar: 1 tbsp
Turmeric powder: 1 tsp (divided)
Pepper powder: ½ tsp
whole black peppercorns: 2 tbsp
Fennel Seeds: ½ tsp
Coconut oil: 3 tbsp
Curry Leaves: 2 sprigs
Salt: ¾ tsp
Lemon: Juice of ½ lemon
Instructions
Marinate chicken for 10 minutes with lemon juice, ½ tsp turmeric powder, ½ tsp pepper powder, and ½ tsp salt. Grind coarsely whole pepper and fennel seeds (saunf). Keep this aside while we make the base.
Heat an iron kadai (preferably) with coconut oil. Add in the sliced onions and green chilies. Let it saute on medium heat till light brown (3-4 mins).
Add in the finely chopped ginger and garlic, mix well for a minute. Add Kashmiri chilly powder, coriander powder, garam masala, and turmeric powder. Mix well add salt if needed.
Add in the marinated chicken. Mix well, add coconut vinegar, cover and cook. If there is water allow it to evaporate on high heat.
Open, and add in the coarsely grinded pepper powder and mix well.
Let the chicken dry roast on low flame for another 5 minutes or until it becomes blackish brown in color.Make sure that you stir/mix it well, so that it does not stick to the bottom of the kadai.
Lastly sprinkle curry leaves and give a nice stir.
Serve nadan pepper chicken with rice.
Notes
If you cant tolerate the pepper heat, reduce whole pepper by half.
I used coconut vinegar as traditionally vinegar was commonly used in cooking meat in Kerala; you can substitute with one tomato if needed.
Since I used an iron kadai; the chicken was dry roasted with a nice blackish-brownish color pretty fast.
You can use a non-stick or aluminum pan; a cast iron skillet would be perfect.
Adding curry leaves towards the end of the roasting; gives out a nice flavor.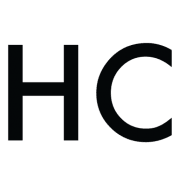 Nisa Homey
Nisa Homey is a lawyer by profession, now a full time stay-at-home mom. Cooking is Nisa's passion but blogging about food just happened. Nisa loves cooking for her family and kids, and her focus is to let everyone know just how easy cooking can actually be.