PARTNER POST: We've teamed up with Bonne Maman to bring you the best homemade breakfast and brunch recipes to show Mom you care this Mother's Day and all spring long
Ditch the packaged stuff and recreate your own homemade pop tarts. This version is better than the original and stuffed with cherry preserves made with simple ingredeints.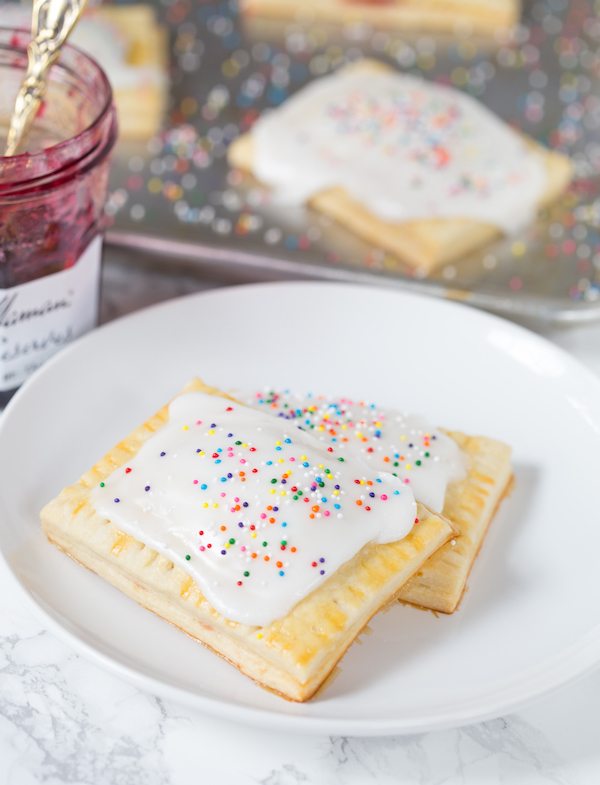 If I had to pick my top 5 nostalgic foods (not candy) from childhood, the list would be as follows:
1. Swiss Cake Rolls
2. Oatmeal Cream Pies
3, Toaster Strudels
4. Hamburger Helper
5. Pop Tarts
Dang that's a lot of preservatives.
Out of these five, there's only one that I really ever crave nowadays, and that would be the Pop Tarts. Okay maybe sometimes I want a Swiss Cake Roll and Hamburger Helper. I never said I was perfect.
But Pop Tarts are the only one that I actually have eaten in the past 15 years.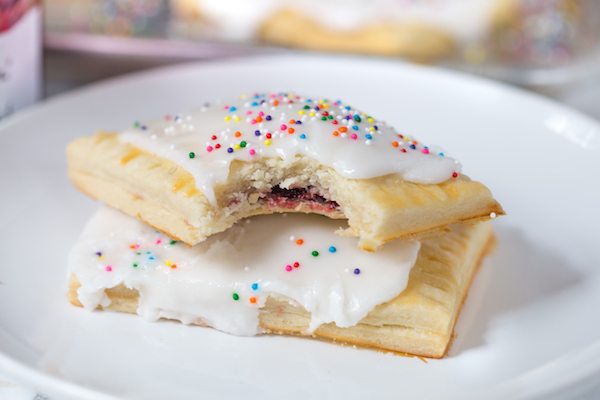 My favorite flavors were Frosted Strawberry, Frosted Cherry (mmm that pink frosting!), and Brown Sugar Cinnamon. Oh man, I could totally go for one of those silver packages right now, completed with a glass of milk. p.s. did anyone else eat their Pop Tarts toasted with butter? So bad, but so good.
Luckily for the sake of staying away from foods that stay preserved for years and years and years without rotting, I can now make my own and have that craving completely satisfied!
I have to say, when I had the thought of making homemade pop tarts, I didn't think they could turn out as good as the packaged kind. There's just something special that all of those preservatives add that really can't be outdone.
I was totally, completely wrong. These homemade cherry pop tarts are WAY better than the packaged ones!
The dough is a combination of butter and shortening, which helps give it buttery flavor but the shortening also gives it a soft yet crumbly texture, just like Pop Tarts. The filling is made with Bonne Maman Cherry Preserves which have super simple ingredients and are incredibly tasty! Even the store clerk checking me out at the grocery store noted "these are the best preserves!" I couldn't have said it better myself.
See Also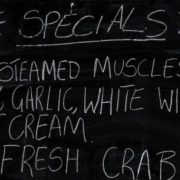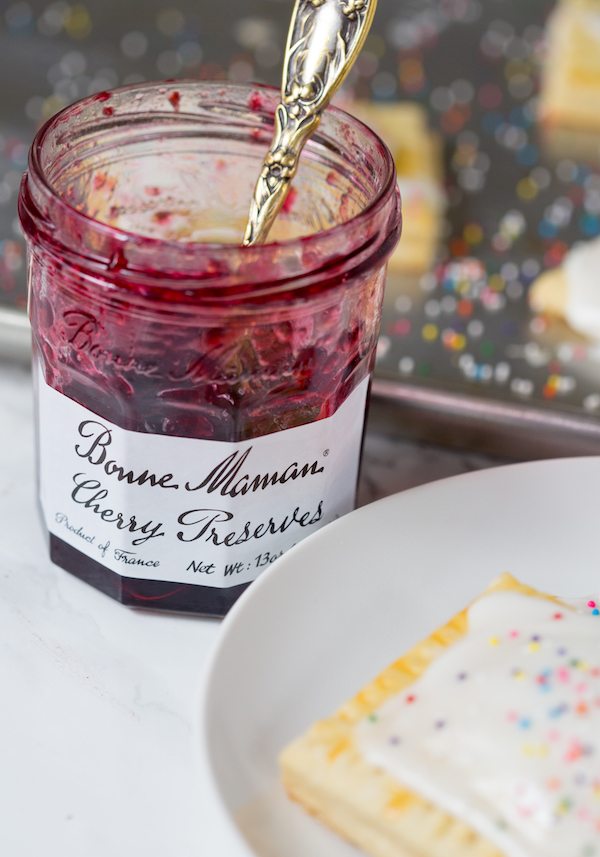 Be sure and check out Bonne Maman's sweepstakes for a chance to win a 12-piece Le Creuset Cookware Set or 1,000 other prizes that are available! Click below.



For another recipe idea, check out these strawberry muffins.
Click here for the written recipe.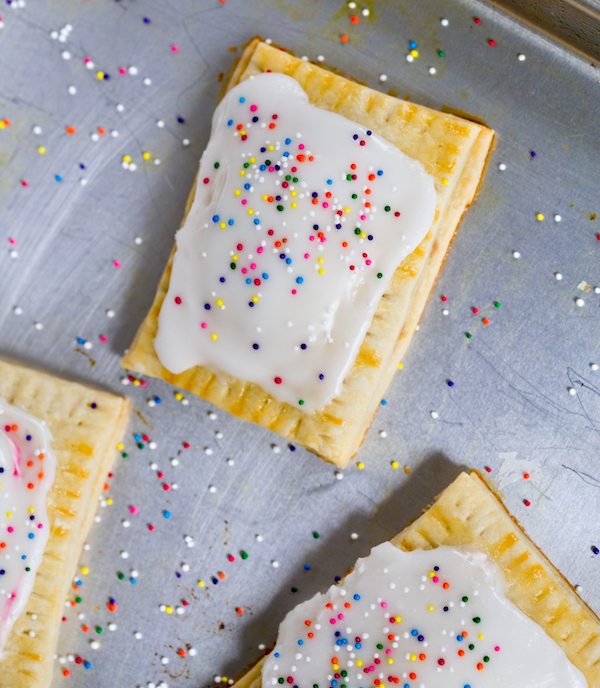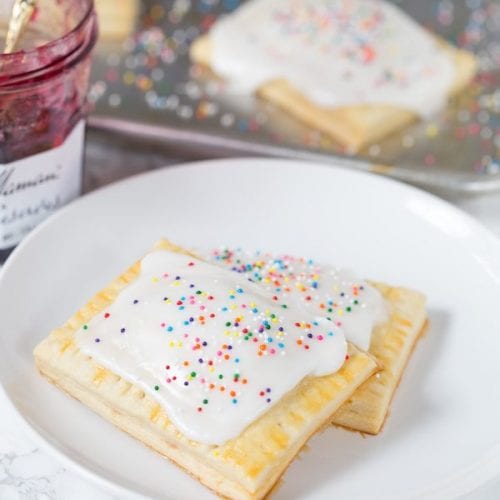 Homemade Pop Tarts
Taylor Kadlec
Ditch the packaged stuff and recreate your own homemade pop tarts. This version is better than the original and stuffed with cherry preserves made with simple ingredeints.
Ingredients
2½

cups

all-purpose flour

I always used unbleached

1

teaspoon

white sugar

1

teaspoon

salt

8

tablespoons

cold unsalted butter

cut into ½" pieces

6

tablespoons

shortening

6

tablespoons

ice cold water

1

large egg mixed with 2 tablespoons milk
For the filling:
3/4

cup

Bonne Maman Cherry Preserves

1

tablespoon

cornstarch

1

tablespoon

cold water
Instructions
To make the dough:
In a food large processor, combine the flour, sugar and salt.

Add the butter and shortening and pulse until the mixture resembles a coarse meal.

Add the water and pulse just until the dough starts to hold together. Don't over process.

Remove dough from food processor and divide in half.

Form each half into a disc and wrap each with plastic wrap.

Refrigerate at least 30 minutes or overnight.
To make the filling:
In a small saucepan, combine the cornstarch and 1 tablespoon cold water.

Whisk until smooth.

Add the cherry preserves and heat over medium until it comes to a boil.

Simmer stirring constantly for 2 minutes.

Remove from the heat and let cool until ready to use.
To make the pop tarts:
Preheat the oven to 350 degrees F.

Remove the dough from the refrigerator and allow it to rest on the counter for 10-15 minutes.

On a clean surface dusted with flour, roll the dough to about ?" thick large enough to cut into a large rectangle. You may also want to dust the dough with some flour before rolling.

Cut the rectangle into 9 equal pieces by cutting two lines across on the long side and two lines down the short side side. Set aside scrap dough.

Place the 9 individual pieces of dough on a parchment lined baking sheet.

Beat together the egg and milk and brush the mixture all over the cut pastry pieces.

Place 1 tablespoon of the filling in the center of each pastry.

Roll out the second pastry disc to the same dimensions and cut into 9 individual pieces.

Prick the dough with a fork, to create vent holes.

Place each piece of vented dough over the filling. Press the edges together firmly with a fork to seal. Repeat until all pockets are formed.

Brush the tops of the pockets with a little bit of the egg and milk mixture.

Gather all remaining scraps of dough and divide in half. Roll out to ?" thick and cut into ~2-3 additional pop tarts.

Bake in preheated oven for 25-30 minutes or until golden brown.

Remove the pastries to a wire rack and cool.

Serve and enjoy!

Store any leftovers in the refrigerator.
Taylor Kadlec
Taylor Kadlec is a lover of all things food including baking, cooking, and of course, eating. She is a self-taught baker and cook, and she shares her kitchen adventures on her blog Greens & Chocolate, where healthy cooking meets sinful indulgence.