Grab an ice cube tray to use as molds and easily whip up your very own crunch bars with chocolate and rice cereal.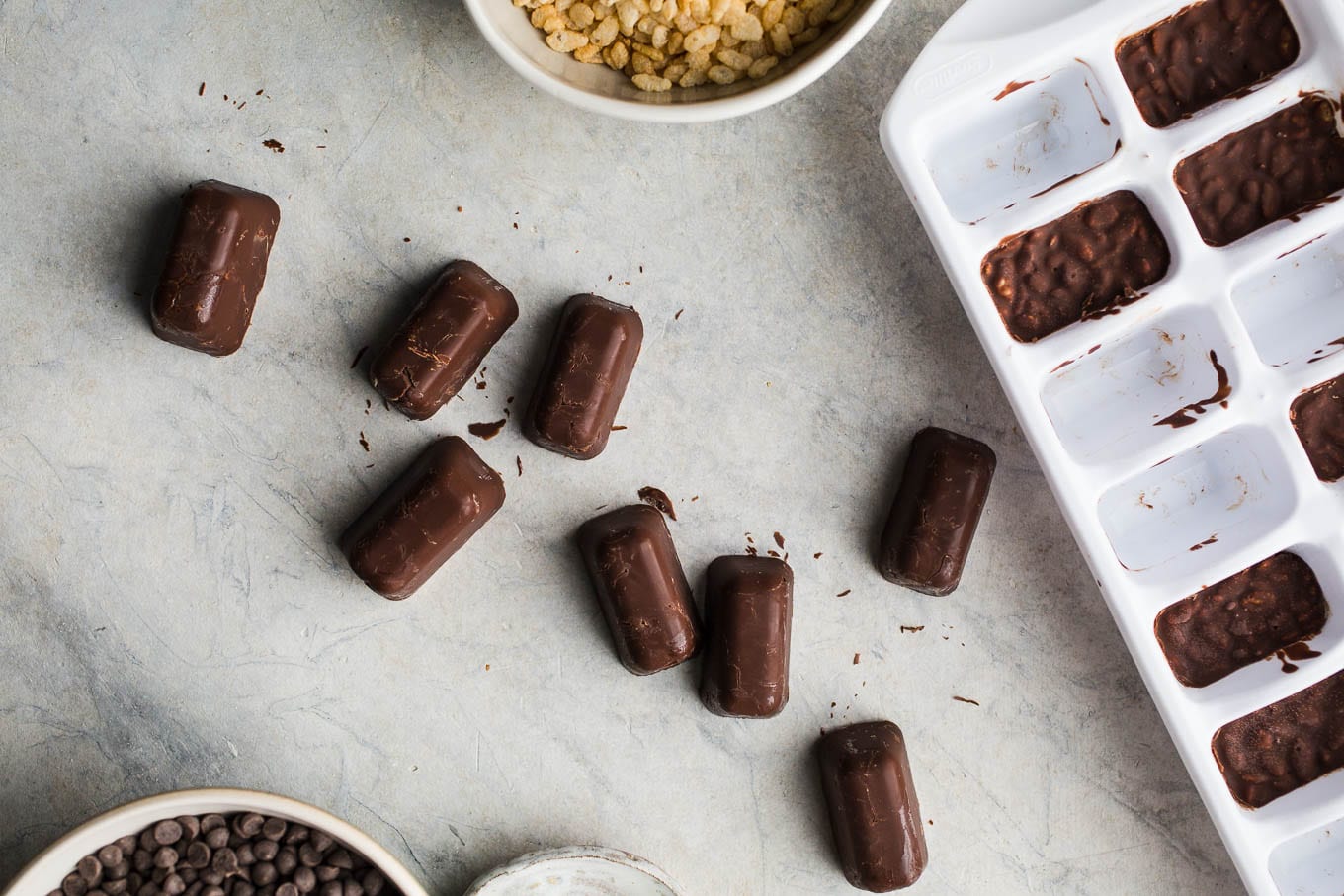 With a desire to have a gluten-free, dairy-free candy option around that has simple ingredients and is even simpler to make, these mini crunch bars were first on my list. Just like those crispy Nestle crunch bars, these individual serving size versions mimic the original.
You've probably seen food videos with those ice cube tray hacks. You can really use them for so many things! I thought that they would be perfect vehicles for making mini chocolate crunch bars, and turns out, they were.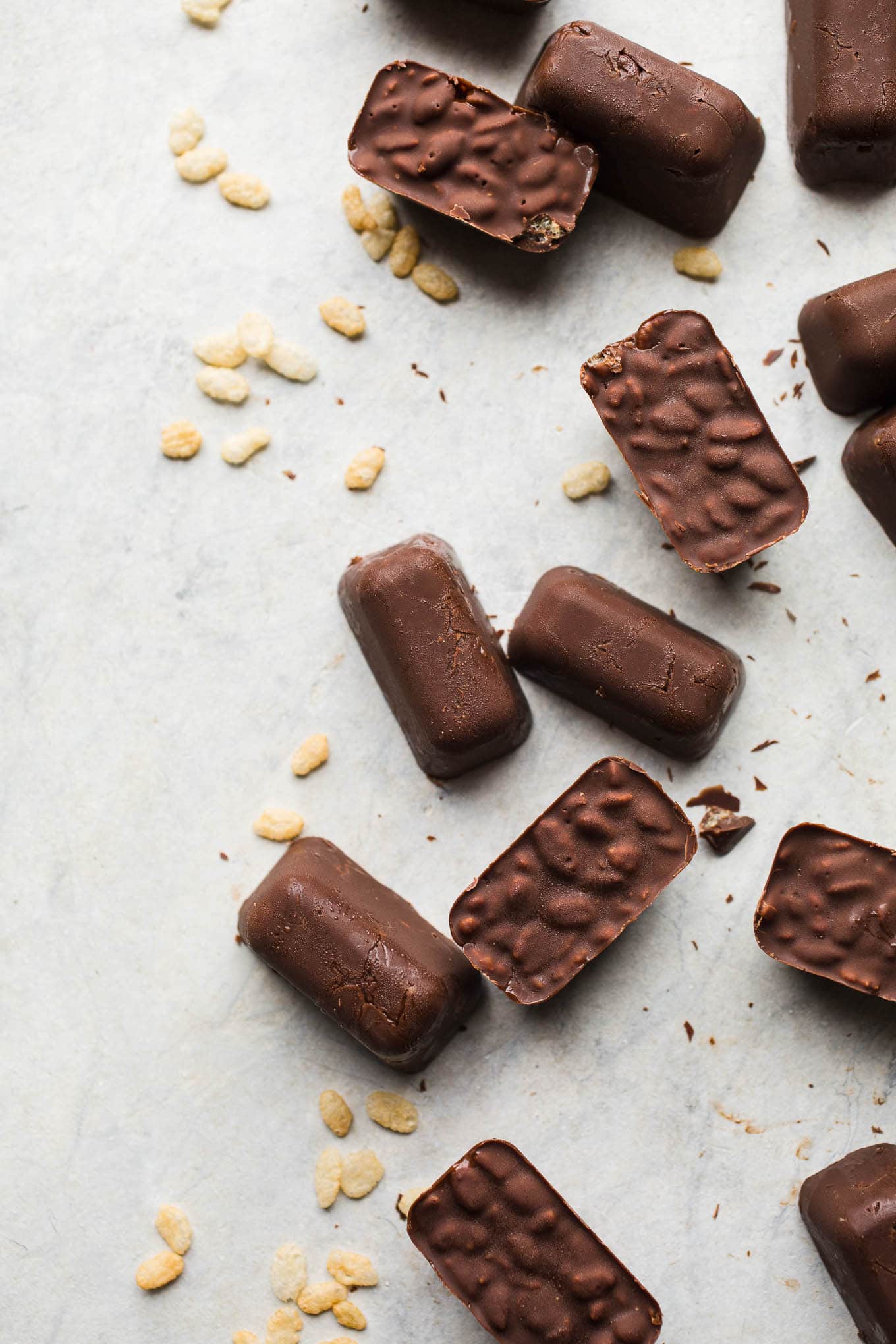 Here's what you need:
MINI CRUNCH BARS INGREDIENTS
Dairy-free chocolate chips
Coconut oil or almond butter
Gluten-free rice cereal
Ice cube tray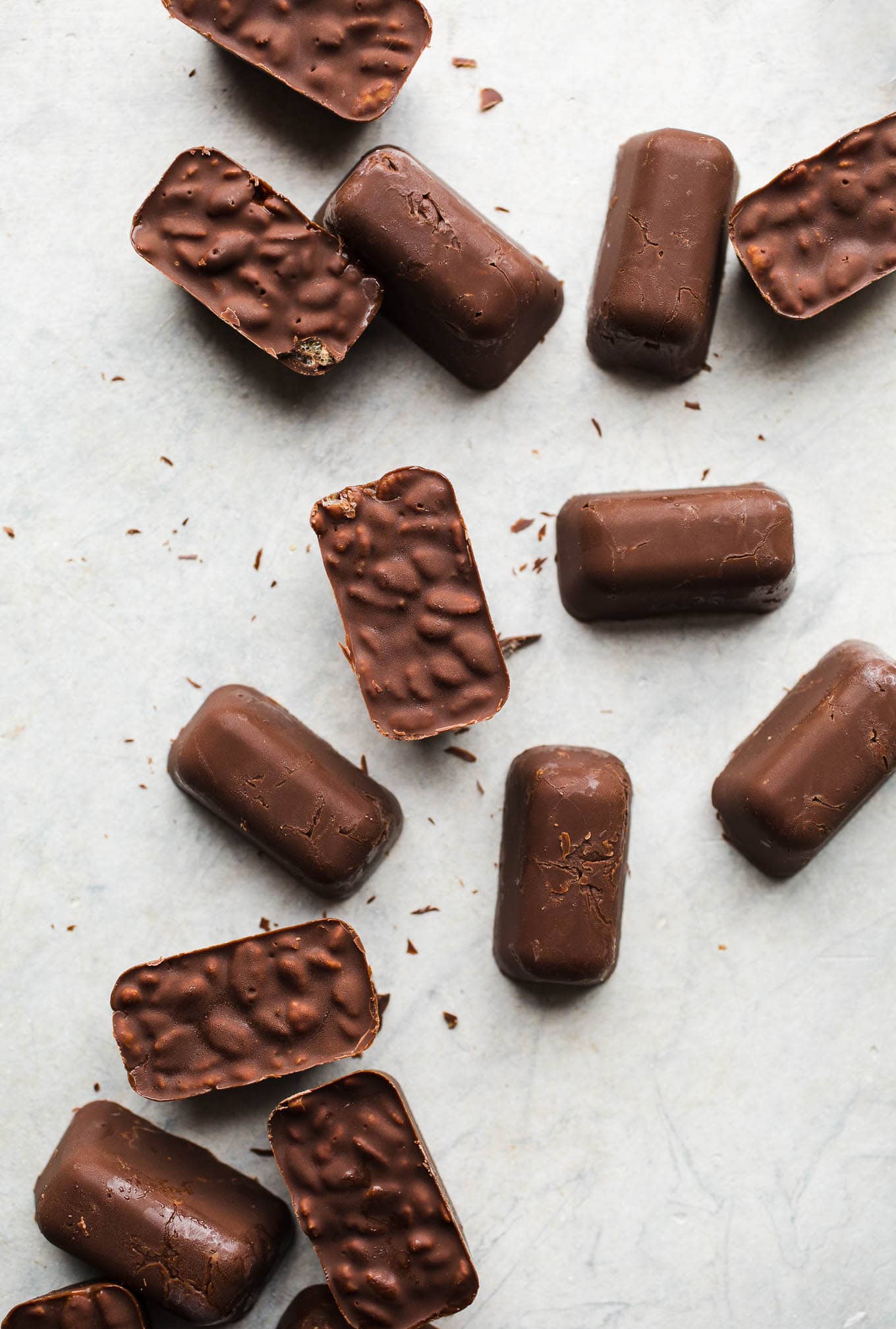 So, you can easily make a batch tonight and have crispy, chocolatey candies in the morning.
Check out the recipe here.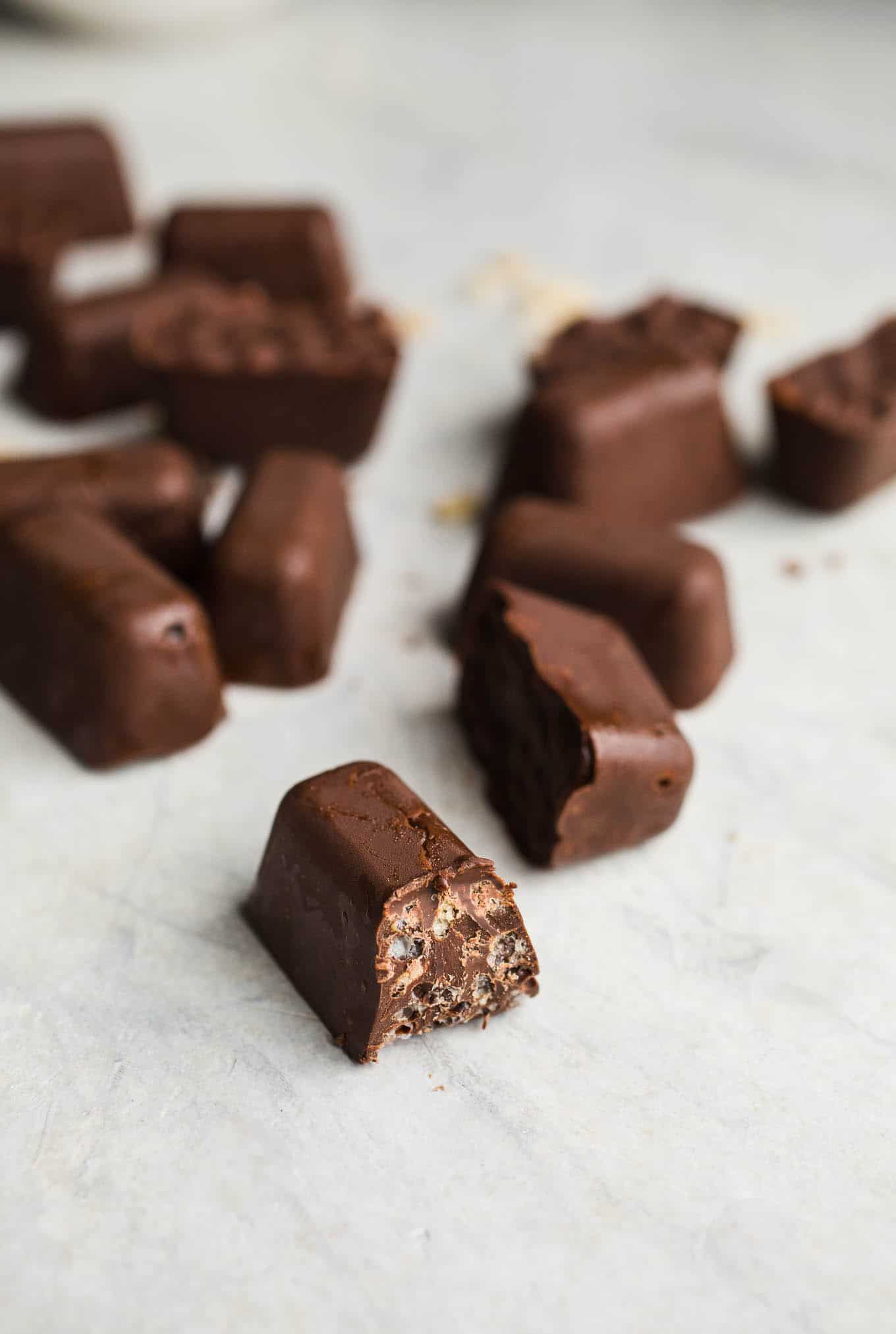 Tessa Fisher
Tessa F., baking enthusiast and school counselor, adopted a gluten-free diet to eliminate severe migraines. Tessa's success has inspired her to share her love of gluten-free baking using natural, seasonal, whole ingredients. Find more of her recipes on the blog Salted Plains.