For over a year Fernando Forino has been running the kitchen of Geneva's glowing La Bottega, and with his incredible respect to Italian traditions and techniques, the menu has been elevated to a new level.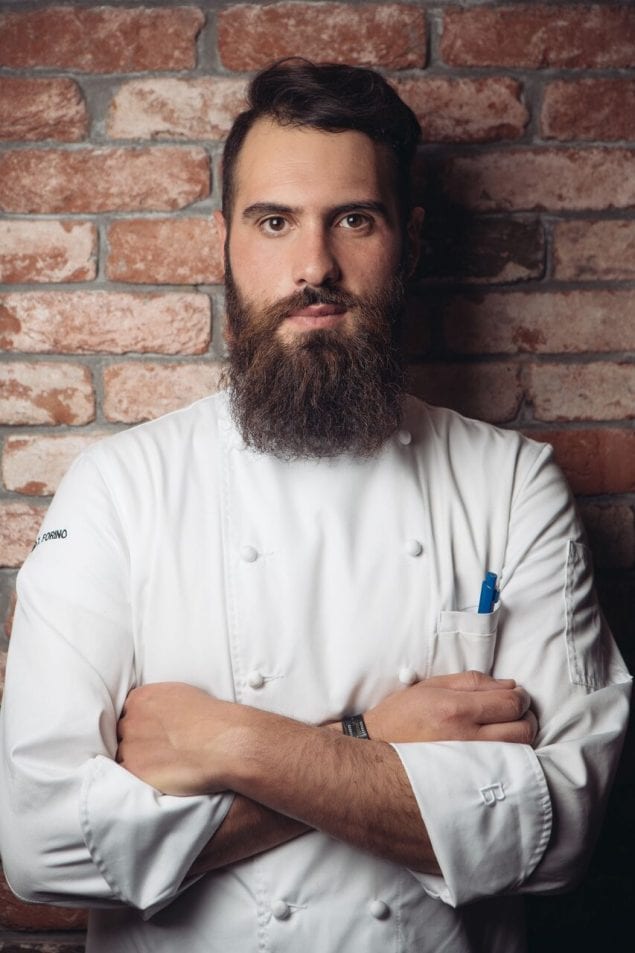 The infamous La Bottega in Switzerland's second largest city Geneva has long been a must-visit amongst global foodies. Having been home to some world-class chefs, the kitchen is now led by rising star: 29-year old Naples-native Fernando Forino, who has given the place some personal touches.
His love for food started at a young age, when he would watch his mother and grandmother, in awe, while they were cooking family meals. At 13 he got his first part-time job in a pizzeria, and at 14 he already knew his passion and enrolled in culinary school.
"I knew at an early age. By the time I was 15 I worked in hotels that would arrange elaborate dinner banquets, and by 17 I started working in my first Michelin-awarded restaurant, La Cantinella, in Naples", Fernando says and explains that he always had high ambitions for where he wanted to work and learn.
"When I graduated at 18 I really started nurturing this passion for food and I deliberately looked to the best restaurants in the world for my training. In order for me to become my very best, I knew that I had to learn from some of the best", he explains.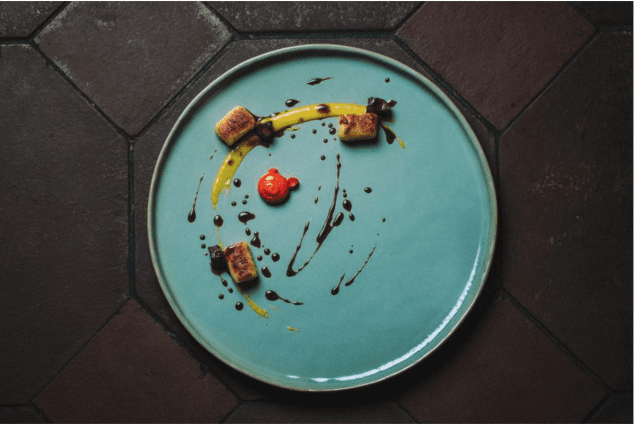 This led him to work at renowned places like Copenhagen's Noma and Chicago's Alinea before returning back to Naples. Here he embarked on a gastronomical adventure at Il Mosaico, located in the five-star resort Terme Manzi Hotel, working for two years as the junior sous-chef under culinary mastermind Nino d Costanzo.
Taking over La Bottega
About a year ago, Fernando packed his chef's knives and moved to Geneva to take over the renowned La Bottega, which has made its mark on the local culinary world by serving exquisite Italian food.
"A friend of mine told me that La Bottega was hiring a sous-chef and I was immediately hooked. I love the location and, for me, Geneva is one of the best cities in Europe, especially when it comes to food and produce. It really mirrored my style of cooking and it has since become my home", Fernando says and adds that he will be receiving his first Michelin star in 2019.
Both the decoration of the restaurant as well as the menu are both very minimalistic, and according to Fernando give the venue a more homey feeling, which reflects back with his style of cooking based on the use of humble ingredients that you would traditionally consider poor.
"I take very simple ingredients and then use them to create something amazing", he says.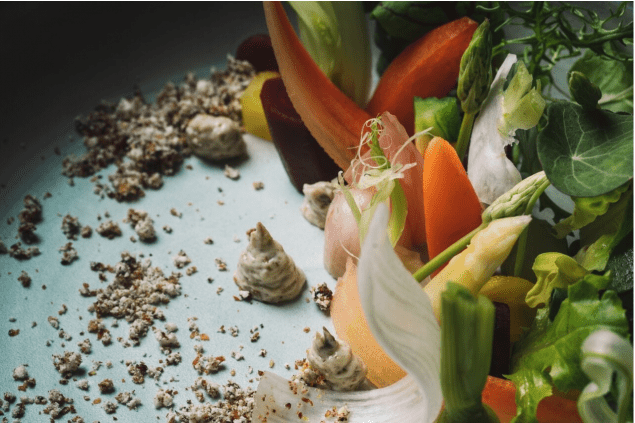 This for example reflects in a signature dish. Where other chefs might create elaborate plates in order to stand out and get noticed, Fernando approaches it more holistically with a less is more approach. The dish? The simple Spago AOP, which consists of spaghetti, Aglio, Olio and Pepperoncino (or simply garlic, olive oil and chili pepper, for those of us who haven't mastered the Italian language).
"This pasta is wildly known and popular around the world, but as simple as it sounds it is also one of the most difficult to master. Between chefs they compete amongst each other on who can create the best version. The simplicity of the ingredients makes it incredibly hard to truly master", he explains and adds that it all comes down to the quality of the products.
Reinterpreting Italian cuisine
Being renowned for their Italian food, Fernando did not want to make any grand changes to the menu of La Bottega. Their cuisine is known as being inspired by Italian tradition, and instead of remaking classic dishes they instead reinterpret the flavors with a contemporary approach. Fernando uses his international experience to fulfill that philosophy.
"I take the finest of worldly cuisines and find the best way to combine them into something great. An example of this could be the classic American hamburger or a good quality piece of salmon from Norway. I approach these dishes with the Italian tradition and preparation that I was taught by the generations before me, and serve you something simple, yet quite amazing."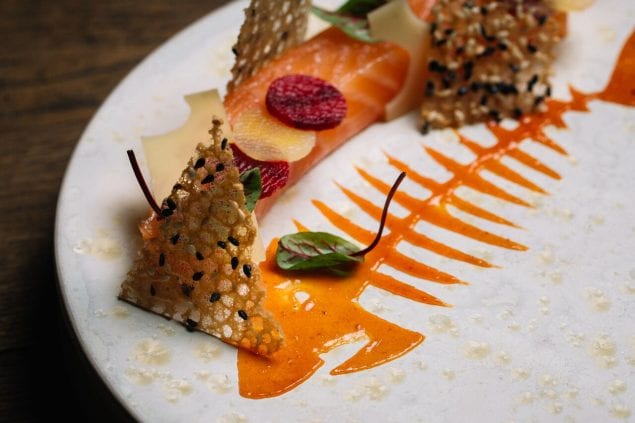 And speaking to Fernando it is evident how much he respects, cherishes and loves the Italian cuisine and the long lasting traditions that it follows.
"I can't pinpoint what it is exactly that makes our cuisine so popular and timeless, and honestly it might be very difficult to ask an Italian person. Especially me who works as a chef", Fernando explains with a laugh.
"Our food and agriculture is a 2000 year old tradition and not many changes have been made to that. It has always been a kitchen based on simple, yet high quality ingredients and I believe that is still the cornerstone of a truly successful Italian kitchen."
Fernando also does not think Italian food needs reinvention per se and there are parallels drawn with Mexican food and how that was diluted into Tex-Mex food, that in it's honestly has nothing to do with the traditions and techniques of how traditional Mexican food is made. It's about staying true to the original style of Italian cooking.
"What's happening is that when people get bored of Italian food or think it needs reinvention is that they just had bad Italian food. Many chefs who left Italy to continue their adventures out in the world were really not well prepared to do so. For example the Pasta Alfredo is wildly popular outside of Italy, but it far from a correct interpretation of what Italy can do. Also pineapple on pizza is not something that stems from our country, but an Americanized version. Just as burritos doesn't really have anything to do with Mexican food", he explains.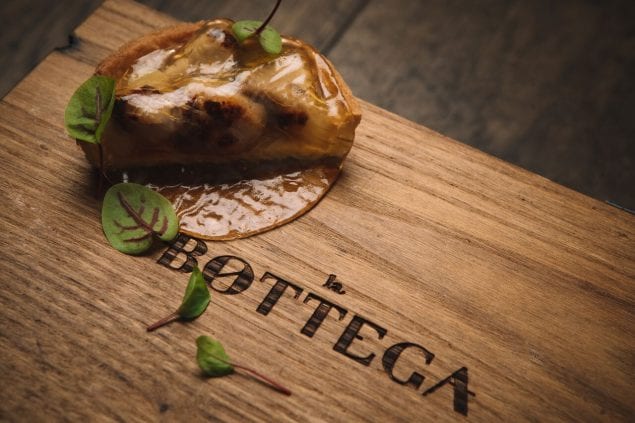 The big differences
See Also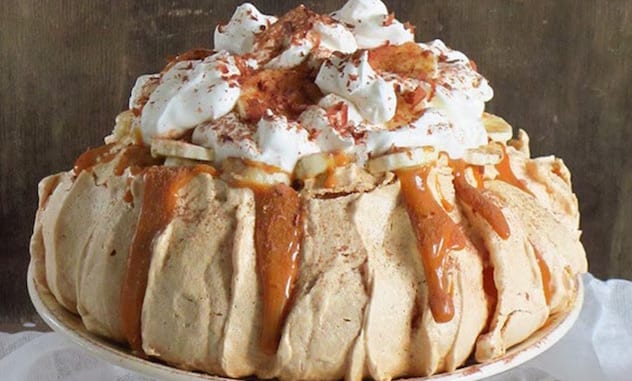 There is however a difference between reinventing and reinterpreting food, which is something that Fernando understands. Where reinventing is taking something that exist and totally changing it up, reinterpreting is making subtle adjustments to something that already works, to create a new experience that still is true to it's original form. A kind of "if it ain't broke don't fix it" approach. When needing confirmation that he is staying true to that mantra, he looks at his inspirations for approval.
"My style of cooking is very much true to the Italian way and both my mother and grandmother would recognize that. At the end of the day my cooking style and passion for the produce is something that has been passed on to me from previous generations, and it is this respect for the simplest things that makes Italian food as great as it is", he says.
The way he handles the produce is also one of the big changes that has been made at La Bottega. Fernando likes to interact with his guests and now La Bottega hosts a chefs table every night, which allows two people to enjoy their dinner up close and personal right next to Fernando while he prepares their meal.
"In the beginning there were some uncertainties regarding this, because this was not very common in Geneva. People were a bit skeptical, but now, a year later, it's a great success. People are really looking forward to interacting with the chef and they get to see my process from a personal point of view", he says about the 2-hour experience.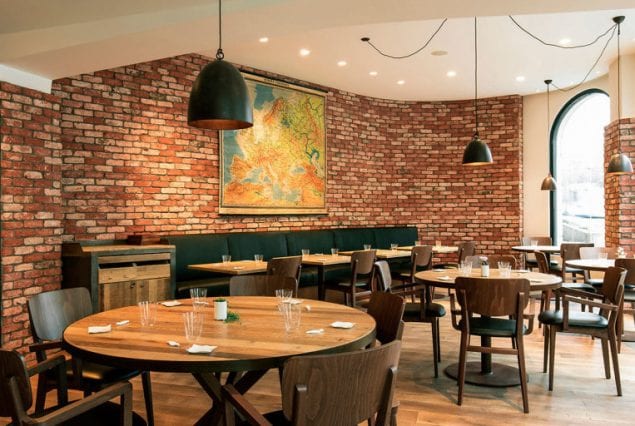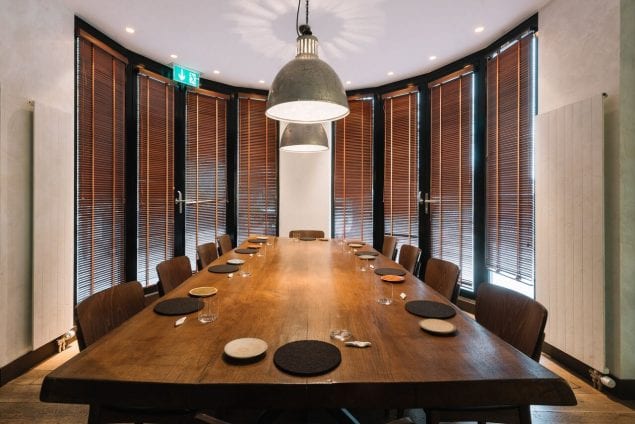 Other changes he made included adding tasting menus comprised of 7, 10 or 12 dishes that allow the guests to really experience a wide range what the chef can do in one sitting.
A year later he has really set his mark at La Bottega and in Geneva and he is not ready to slow down. Fernando has no doubts what his future should be focused on.
"I want to continue to give value to the things I create while staying true to the traditions and techniques I have learned. As a chef I know I can constantly learn, and I will continue to do so through research and looking to my mentors, both other great chefs as well as my family. In the end my goal is that each and every one of my guests leave my restaurant with memories of a great experience."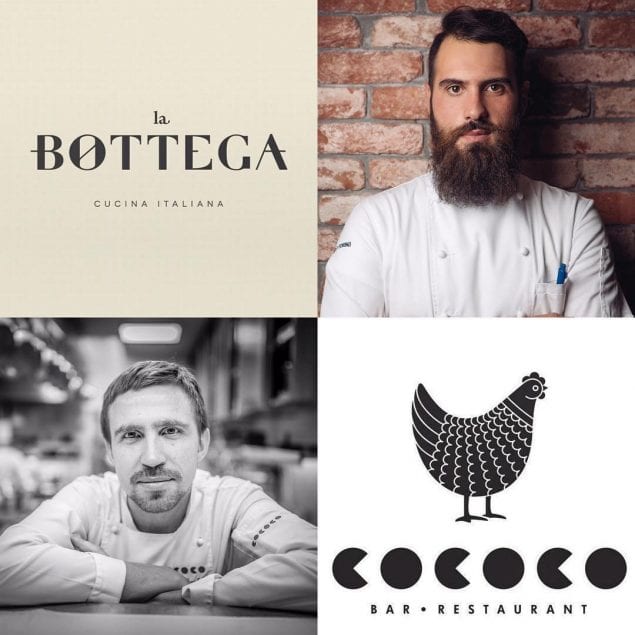 La Bottega – Rue de la Corraterie 21, Genève, Switzerland – www.labottegatrattoria.com