PARTNER POST: Discover new ways to incorporate seasonal teas into your holiday cooking and desserts with Celestial Seasonings.
Loaded with creamy, nutty, spiced and vanilla flavors and aromas from tea, this bundt cake is the perfect dessert for the coming holidays.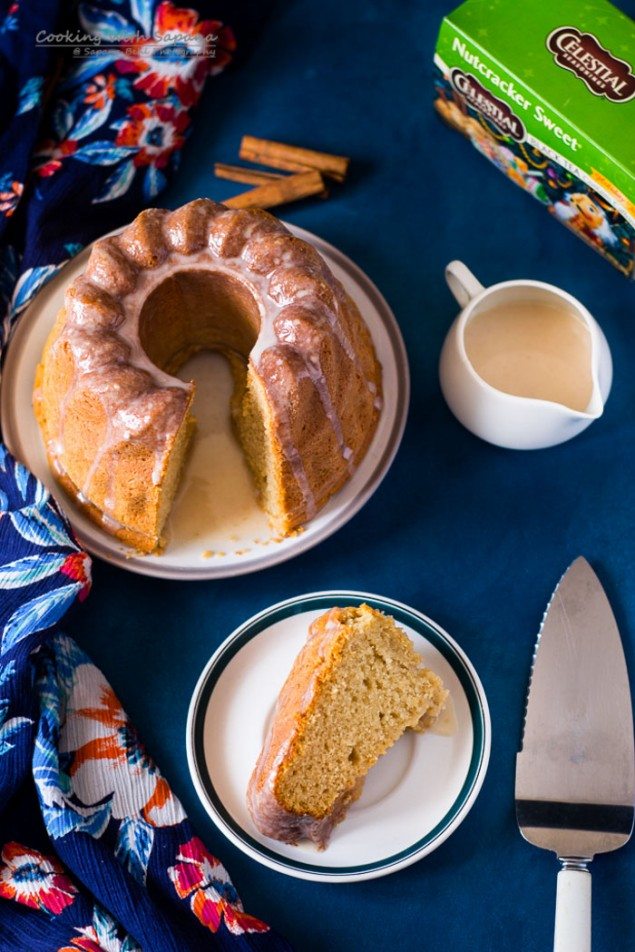 This holiday tea bundt cake is inspired by Celestial Seasonings Nutcracker Sweet Tea with flavours of nutty vanilla and a hint of cinnamon. Fall is already here and let me tell you that I love everything about this season. The beautiful and colourful leaves falling on the streets, the gloomy weather, the cool wind, the sense of festivity that fall brings with it. It also gives a sense of happiness as we are getting closer to Christmas. So what could be better than a flavourful and delicious cake to enjoy the season?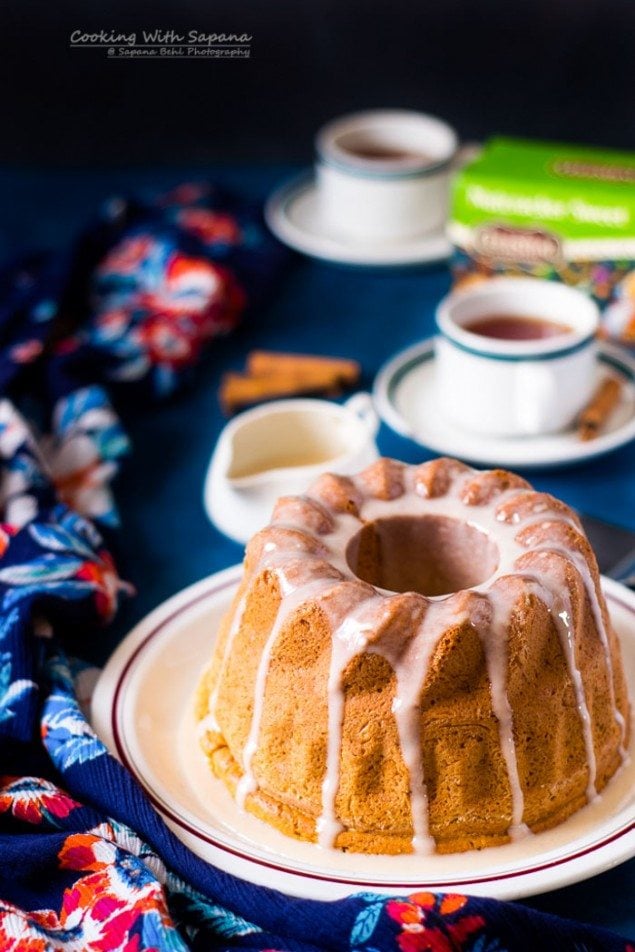 Celestial Seasonings teas have a variety from relaxing and soothing herbal tea to the energizing and refreshing latte or chai tea. They have tea for any occasion to make a day perfect and happening.
The tea that I used in the recipe "Nutcracker Sweet Tea" is a blend of nutty and creamy vanilla and a hint of cinnamon which is perfect for the Fall season. This tea has been named after the world's favourite ballet, The Nutcracker, and it perfectly captures the magic of the season. As Celestial says the magic of tea, this tea definitely brings the magic in the season.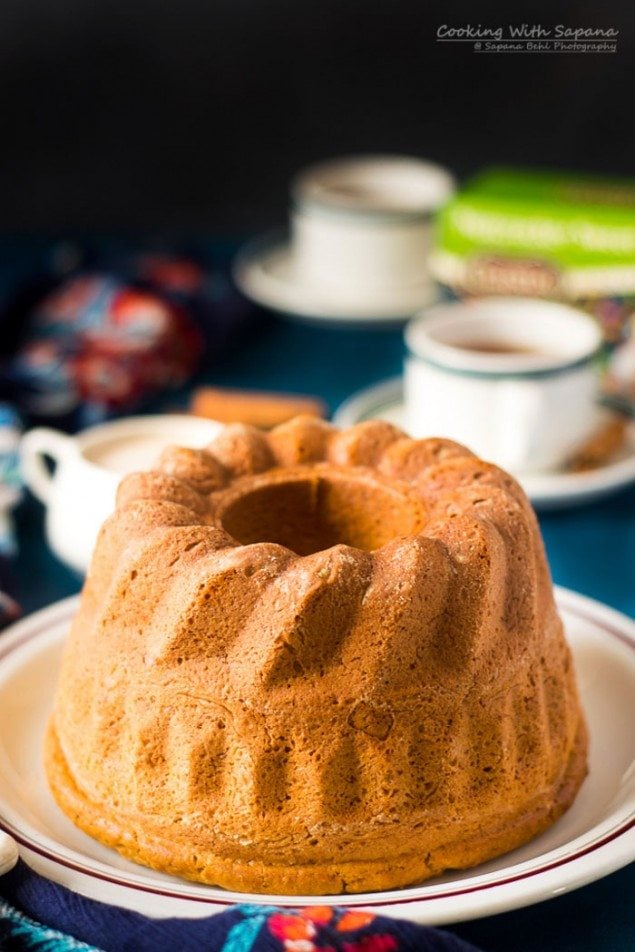 I made this cake infused with Nutcracker Tea and my whole house was filled with amazing aromas of vanilla and cinnamon. The cake turned out so flavourful and delicious that it was all gone in just two days.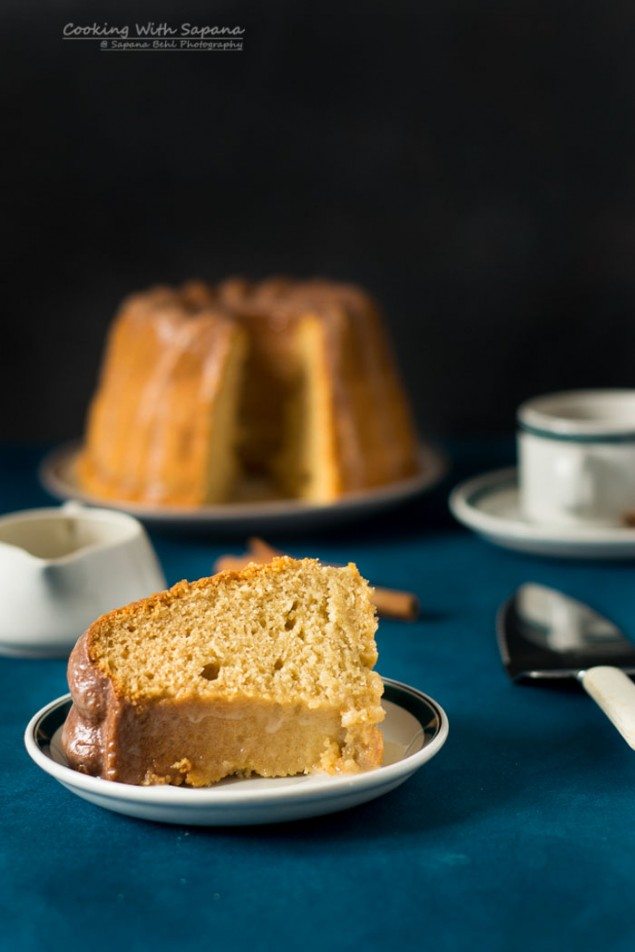 This is a wonderful egg-free cake that would make a perfect treat to serve your guests this fall. It stays fresh for 2-3 days at room temperature and up to a month in the freezer. Thaw the cake overnight in the refrigerator if stored in the freezer and leave it on the counter for an hour. Drizzle the cake with vanilla icing right before serving and enjoy the magic of the season.
See Also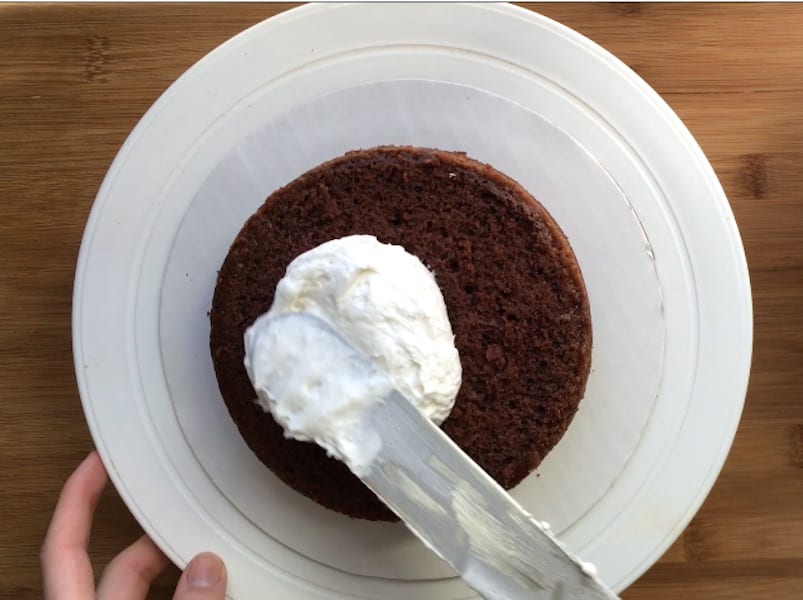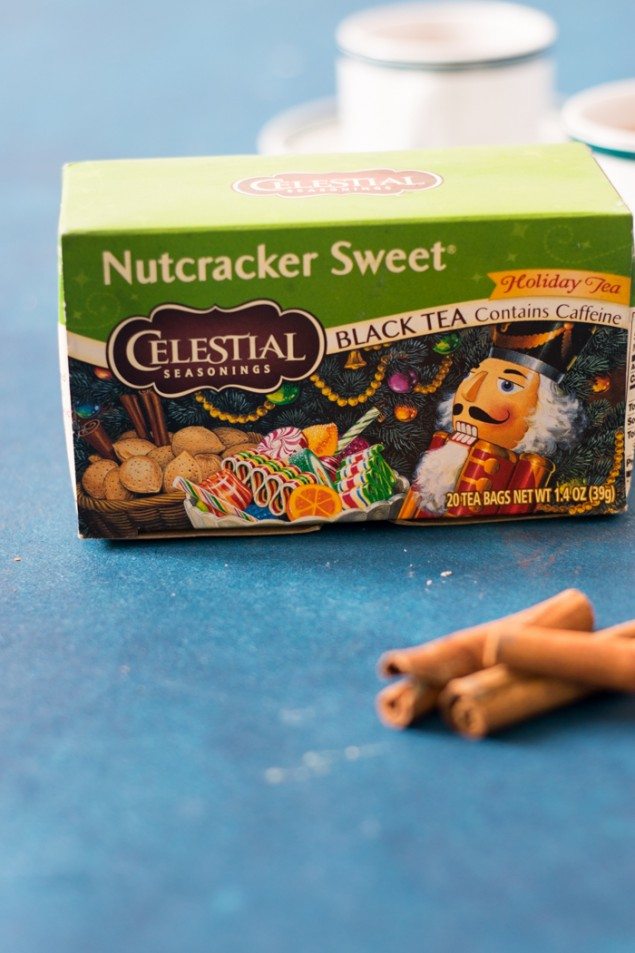 Want to try another fun recipe for the season? Check out this Candy Cane Tea Chocolate Bark! Recipe here.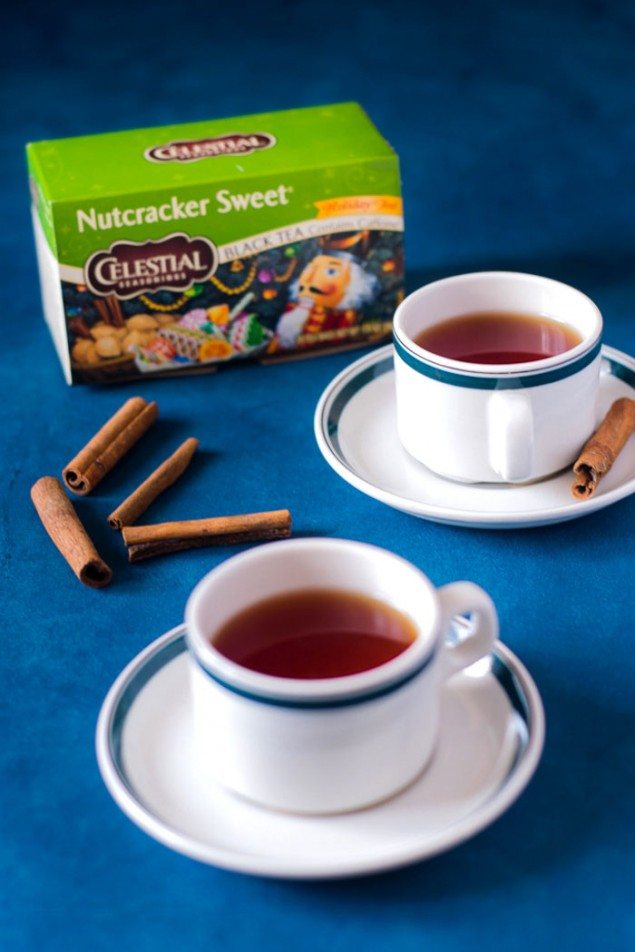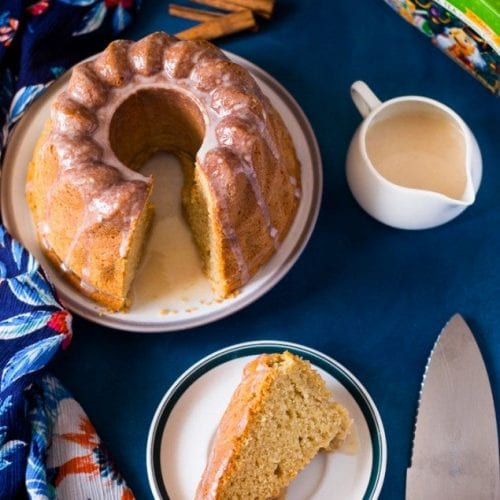 Sapana Behl
Ingredients
2 1/2

cup

all-purpose flour

2

bags celestial nutcracker sweet tea

1

tin sweetened condensed milk

2

sticks /1 cup unsalted butter

1

cup

buttermilk

1

teaspoon

baking powder

1

teaspoon

baking soda

1/2

teaspoon

salt

water as required
For icing
1

cup

icing sugar

2-3

tablespoons

milk

2

teaspoon

vanilla extract
Instructions
Preheat oven to 180 degrees and line a tube pan or bundt pan with butter and dust with dry flour.

Boil water in the kettle. Pour a cup of hot water in a bowl or jar and add the celestial nutcracker sweet tea bags.Let the tea brew for a minute.Once brewed remove the tea bags.

In a mixing bowl sift flour, baking powder, baking soda and salt.Whisk with a balloon whisk until combined.

In a microwave, safe bowl melt butter for 30 seconds or until it starts melting.

In another mixing bowl add condensed milk . Pour warm butter over it and whisk to combine. Finally add one cup of fresh brewed tea and buttermilk and whisk again.

Add the flour into the wet ingredients in two to three batches, folding the ingredients gently.

Pour the batter into the prepared pan.Tap it on the counter to remove any air bubbles.

Bake in preheated oven for about 30 to 40 minutes or until a toothpick or skewer inserted in the centre of the cake comes out clean.

Remove the cake from oven. Invert the cake on wire rack, cool completely before icing.

Slice and serve. Enjoy the cake with a cup of tea.
Sapana Behl
I am Sapana Behl a stay at home mom of two lovely princesses,a passionate foodie and an enthusiastic food blogger.