For all of those looking for grain free breakfast try this protein packed tiger nut smoothie.

For all of those looking for grain free breakfast ideas, the new Tigernut Smoothie Mix launched by Organic Gemini is a great add on for your breakfast protein smoothie.
When following a paleo grain free diet, grains, well, they are the first ones to go… and together with them one has to say goodbye to most of the smoothie protein powders out there, which are mostly made with brown rice protein.
This new Tigernut Smoothie Mix allows you to add a boost of protein (extracted from green peas) to your breakfast while improving your gut's health at the same time thanks to the prebiotic fibers contained in tigernuts that can reduce cravings and make you feel fuller longer.
Check out my previous post about tigernut to learn about this awesome ingredient!
In this fun video I show you how quick and easy it is to create a delicious breakfast smoothie packed with lots of flavor and nutrients… minus the grains.
Print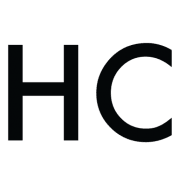 Ambra Torelli
Born and raised in Italy, Ambra is a healthy recipe developer, food and travel writer with a passion for healthy living and wellness. She is the founder of 'Little Bites of Beauty" and the author of the cookbooks "Healthy Italian Desserts Made Simple" and "The AIP Italian Cookbook". She shares her daily food & travel adventures on her Instagram @LittleBitesofBeauty