Our go-to summer meal? A salad with whatever greens, vegetables and protein we have on hand. Here are some of our favorite salad combos we can't get enough of right now to kick off your inspiration.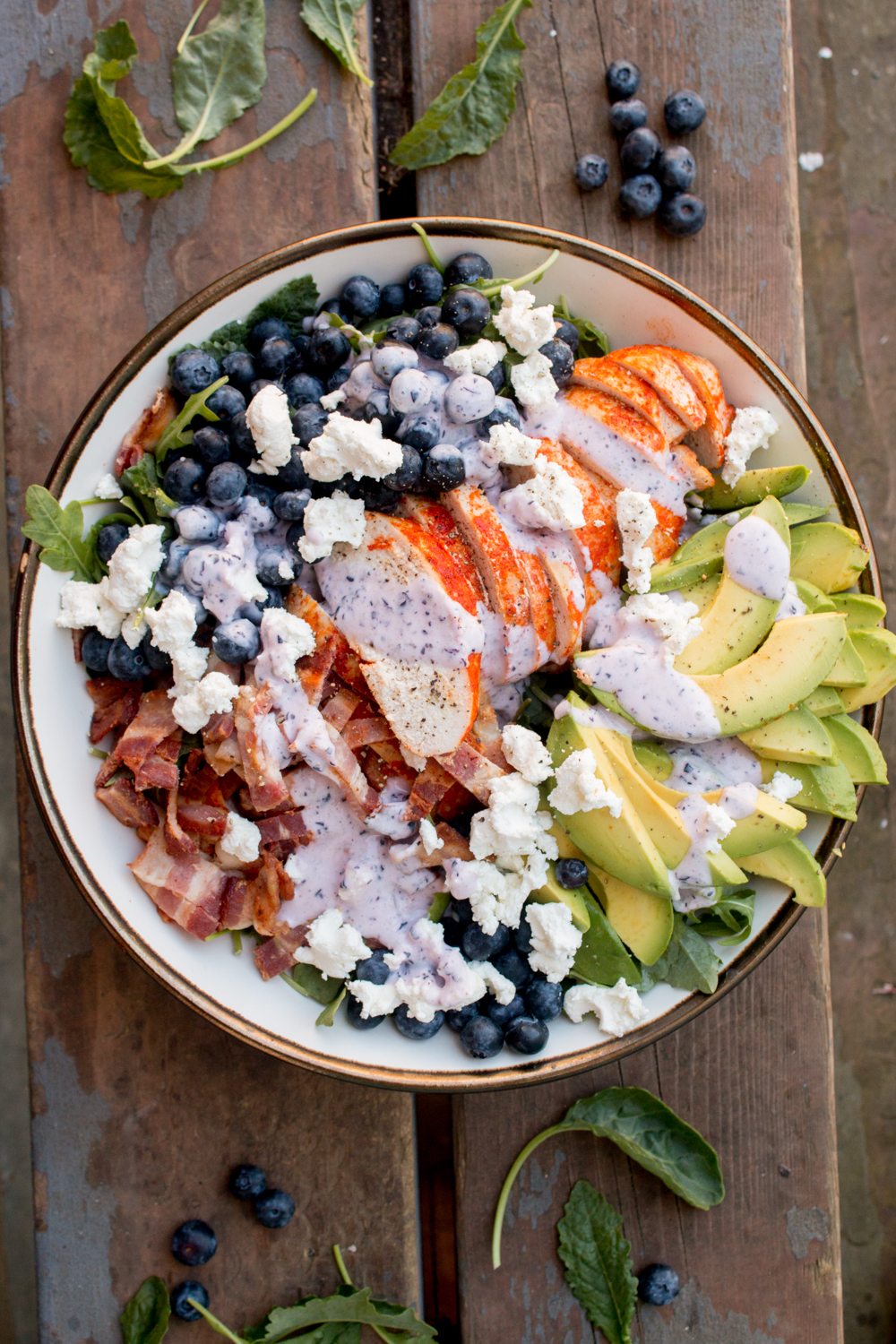 Roast Chicken Salad with Avocado and Blueberries
Got leftover chicken? This salad is for you. It's loaded with roast chicken, bacon, Chevre, avocado, Greek yogurt and blueberries, it is a salad filled with protein and flavor. See the recipe.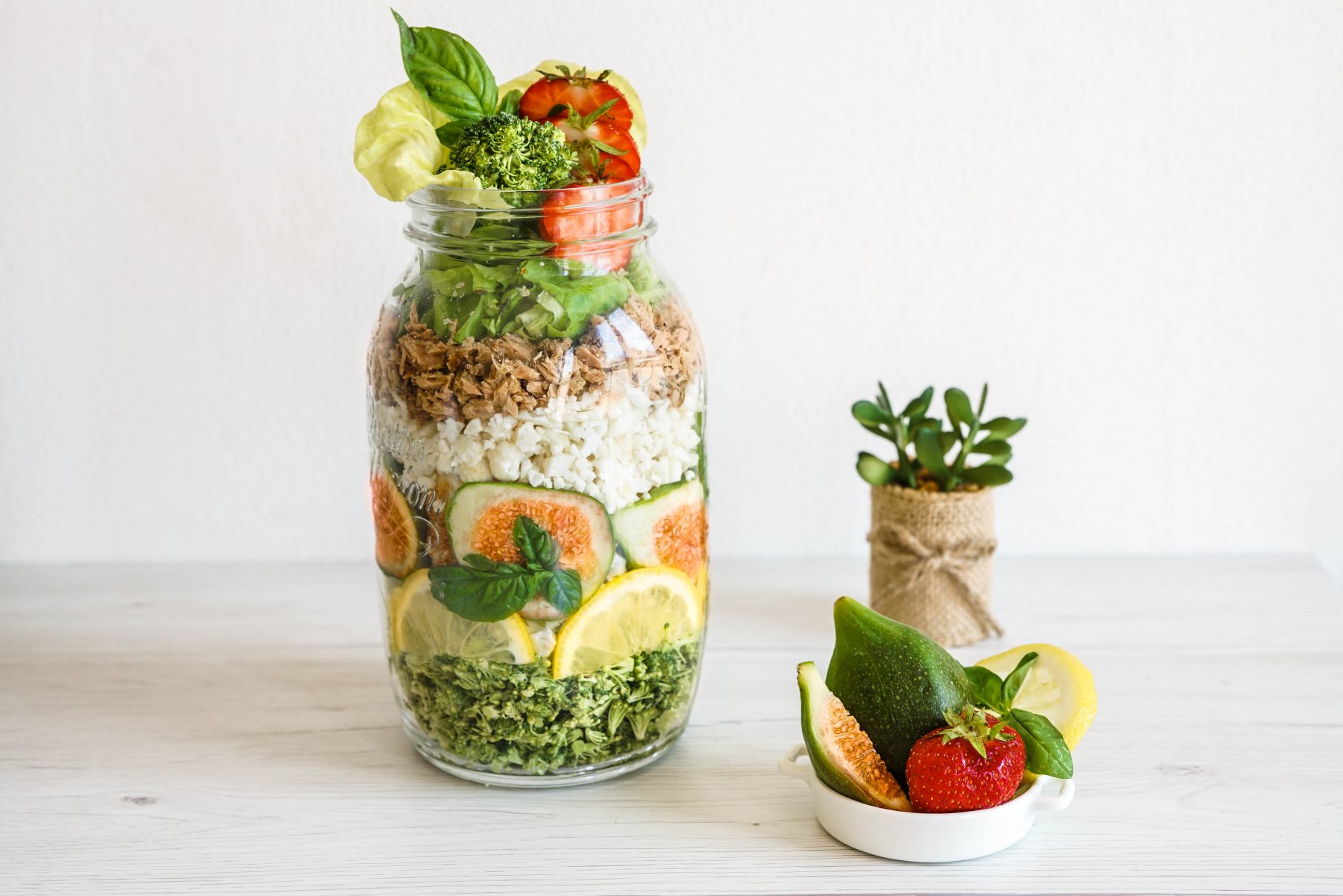 Paleo Tuna Salad
This tuna salad is nothing like the gray mush on bread you used to have to endure as a kid. See the recipe.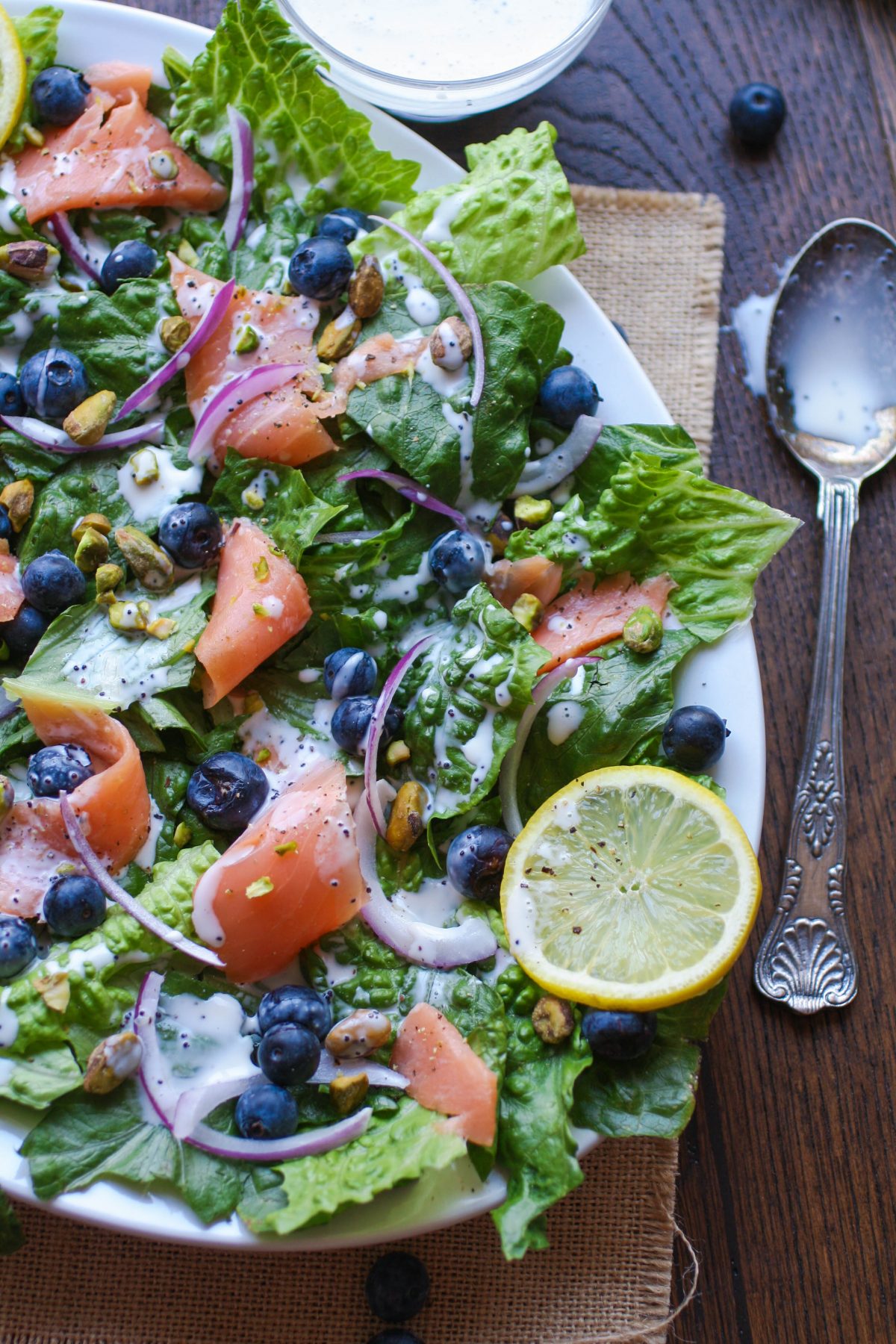 Smoked Salmon and Blueberry Salad with Lemon Poppy Dressing
This Smoked Salmon and Blueberry Salad with Lemon Poppy Dressing is the kind of meal to make when you want nothing to do with turning on your oven. It's perfectly cool and easy for summer. See the recipe.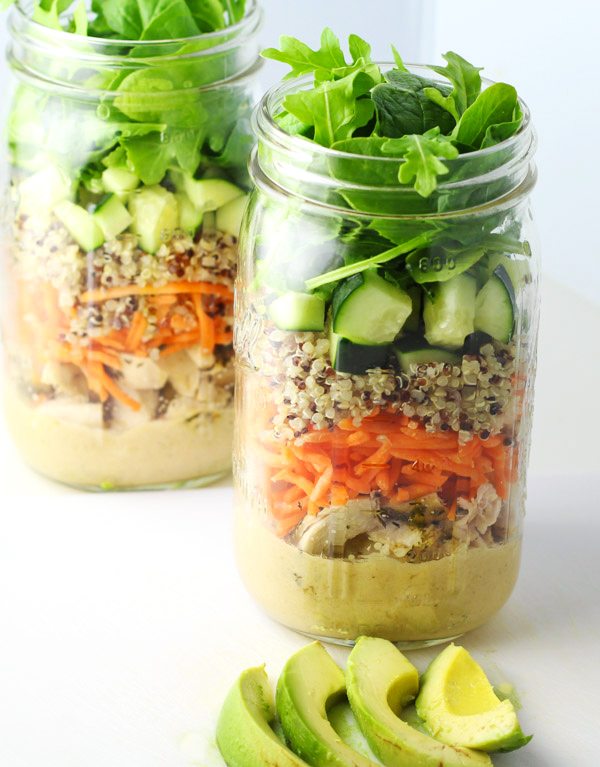 Quinoa Chicken Jar Salad
Easily pack a filling quinoa chicken lunch salad layered perfectly in a jar so nothing get soggy. See the recipe.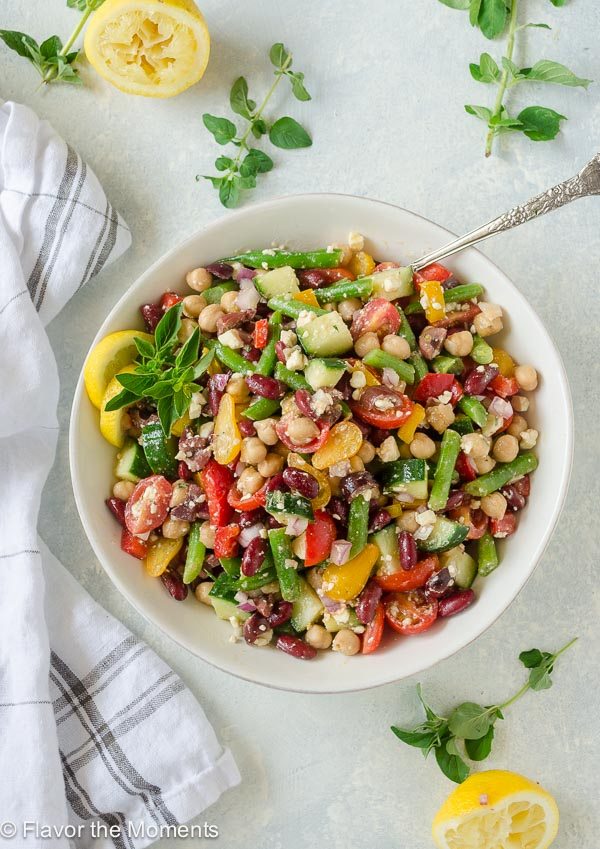 Three Bean Salad
Packed with protein and veggies, this three bean salad is loaded with fresh Greek flavors like lemon, olives and feta, to make a perfect summer side dish. See the recipe.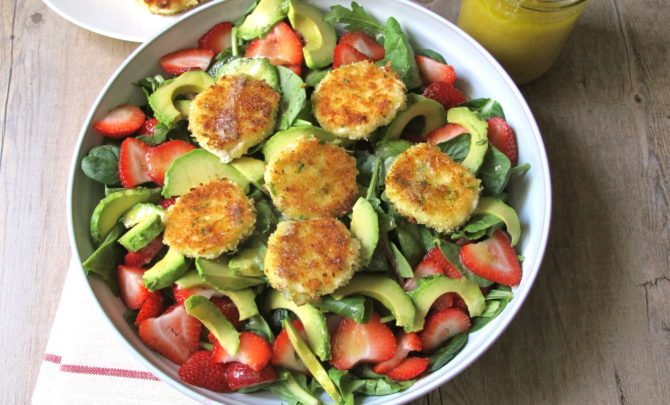 Strawberry, Fried Goat Cheese and Avocado Salad
Tossed in a shallot-honey vinaigrette, this fried goat cheese salad is made up of some of our favorite foods, including strawberries and avocado. See the recipe.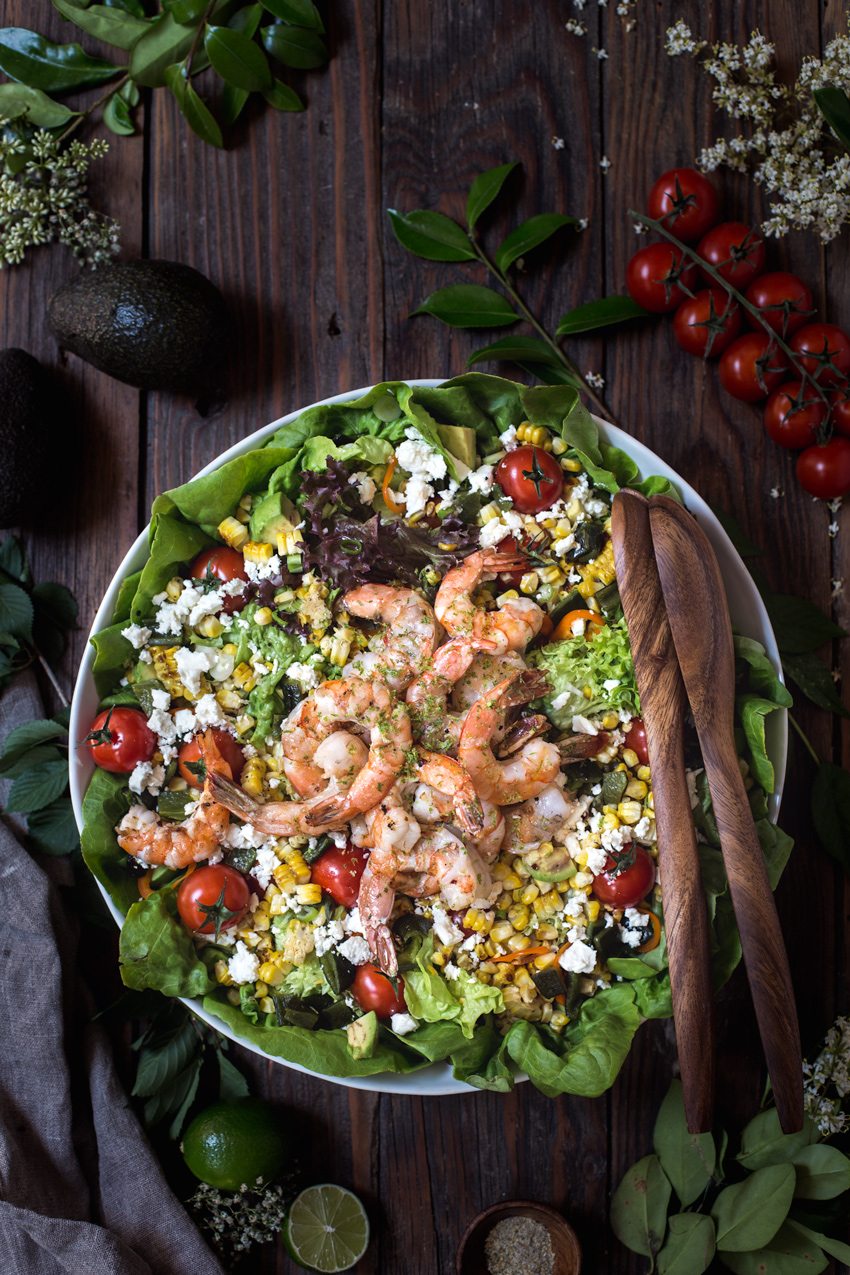 Grilled Corn and Shrimp Salad
This easy grilled corn and shrimp salad is everything you want in a summer meal. Shrimp, corn, and poblano peppers are grilled to perfection and served atop Boston lettuce mixed with tomatoes, avocado, and lime. See the recipe.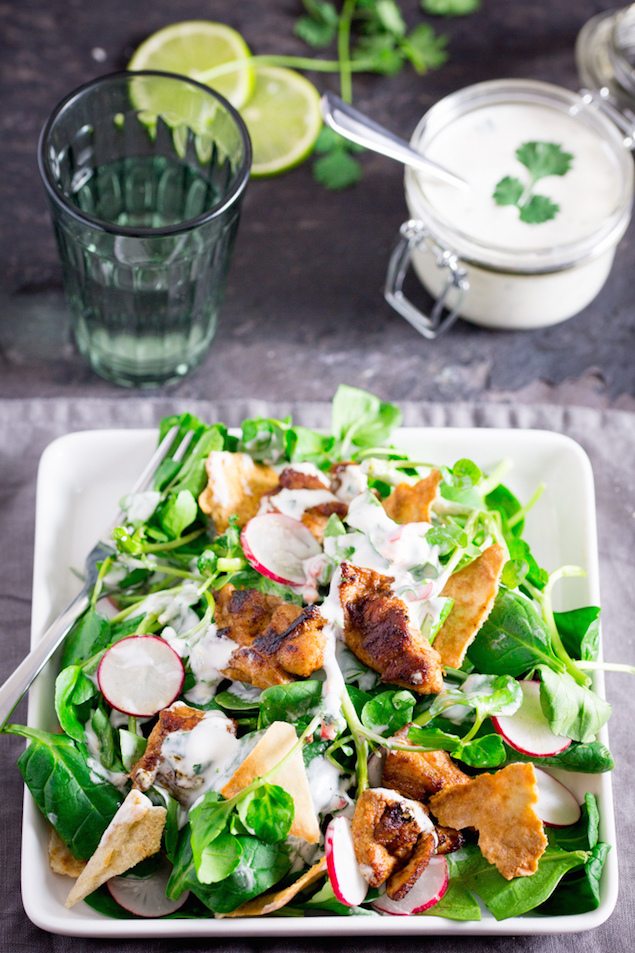 Chicken Shawarma Salad with Creamy Dressing
Spiced, crisp chicken served with a cool salad and a creamy, zesty dressing. See the recipe.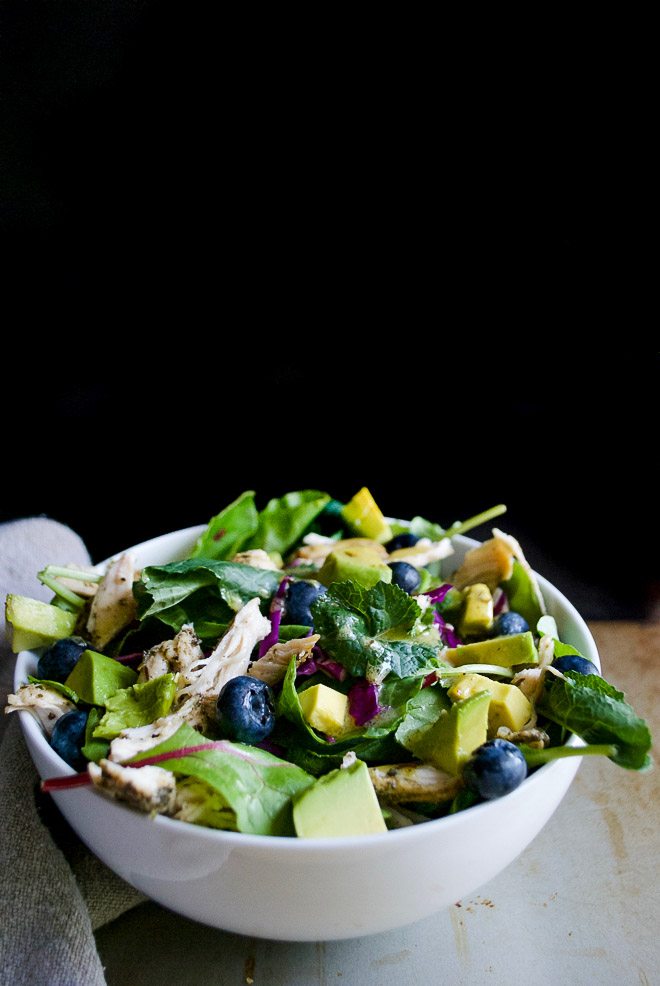 Mixed Greens Avocado Blueberry Chicken Salad
This avocado blueberry chicken salad is packed full with healthy fats, veggies, and greens. See the recipe.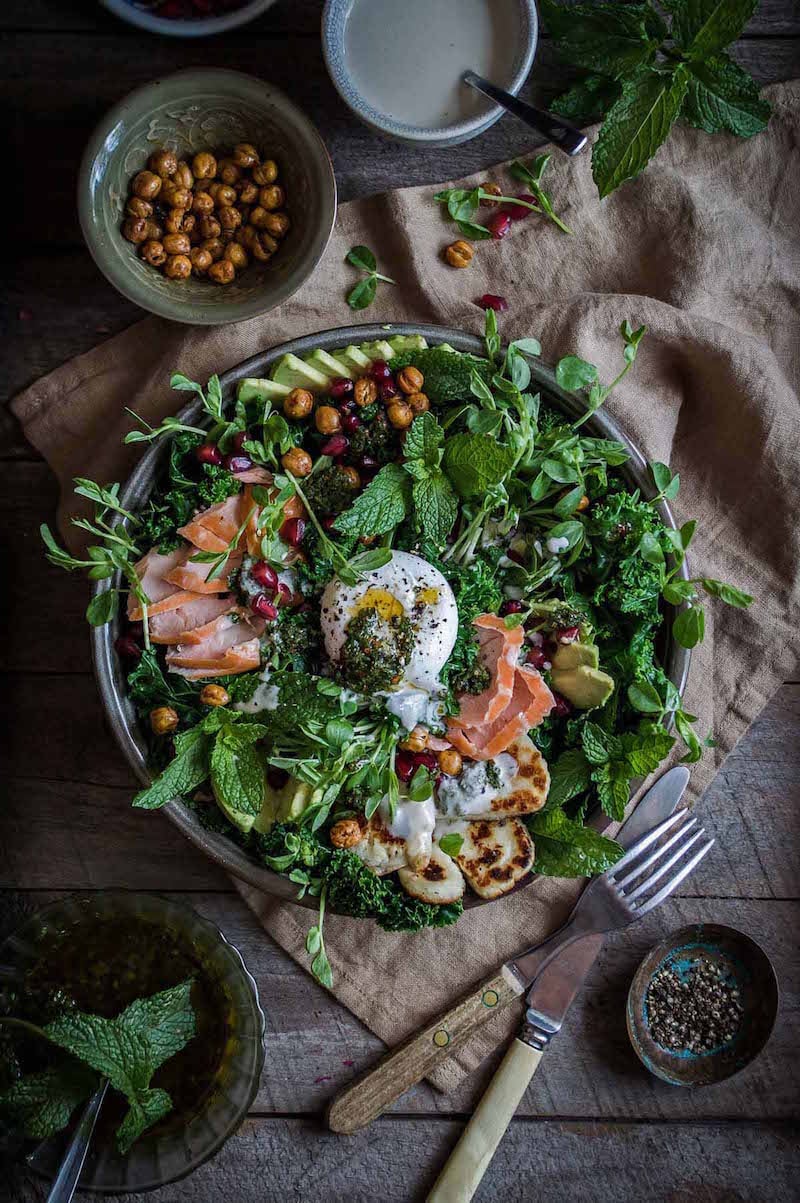 Smoked Trout Kale Salad with Halloumi and Tahini Dressing
Loaded with pomegranate and chimichurri and tahini dressing, smoked trout, grilled halloumi, and topped with a poached egg, this kale bowl proves that salads can be anything but boring. See the recipe.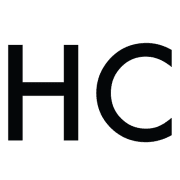 Honest Cooking
The Honest Cooking editorial team handpicks inspiring culinary stories to share with you that we think are beautiful. We strive to create an inspiring place for culinary exploration, salivating recipes, interesting personalities and stories.