School, and all the activities that come along with it, are ready to burst back into session. Here are the tips and the book you need to revamp your packed lunches, achieve a nutritious breakfast in the morning, and learn recipes that are actually achievable on a weeknight.
Laura Keogh and Ceri Marsh's new book The School Year Survival Cookbook: Healthy Recipes and Sanity-Saving Strategies for Every Family and Every Meal (Even Snacks) is loaded with 110 tried and true recipes that will keep your family on track as we dive into the busy fall ahead. Use this book as your guide to mastering the fine art of meal prep, perfecting after-school snacks that will hold everyone over until dinner and packing lunches everyone will actually eat.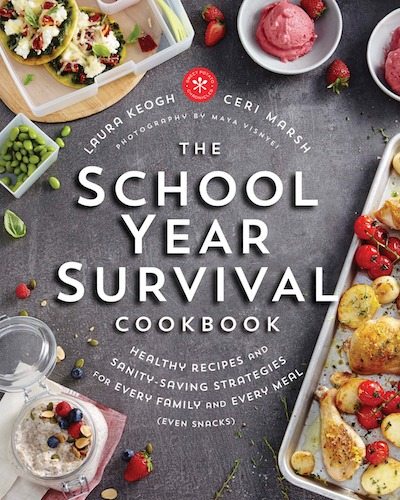 Check out these tips below from the book.
Yogurt Parfait Popsicles
Get Organized
Go through your cupboards and take account of what you have, what staples you need and what you need to pitch. This will make those busy mornings or nights that much easier. The book includes a guide of what the authors think you should have on hand.
Stock Up on Mixes
At the beginning of the book, it maps out basil dry mixes for pancakes, waffles, biscuits and muffins. Stock your cupboards with jars of the homemade mixes so your mornings are a breeze.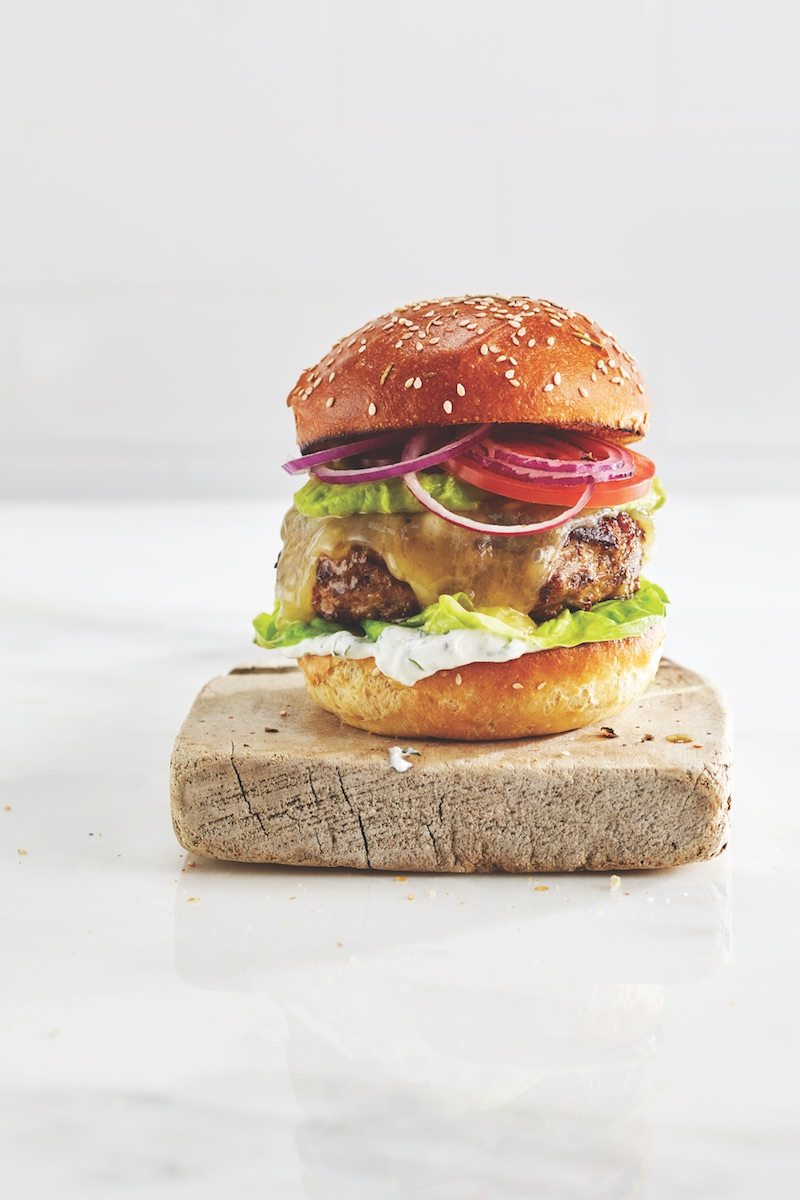 Chili Chicken Burger
Make a Meal Plan as a Family
If you include a picky eater in the meal planning process, chances are you will avoid those showdowns around the dinner table after a long day when someone doesn't want to eat what's in front of them. Try to map out breakfast, lunch and dinner (taking into account leftovers as lunches) to make your week a breeze. The book includes a few sample menus to inspire you.
Slow Cooker or Overnight Oats and Freezer Pops are your Friend
The main theme of this book? Prep ahead. It will make your life so much easier.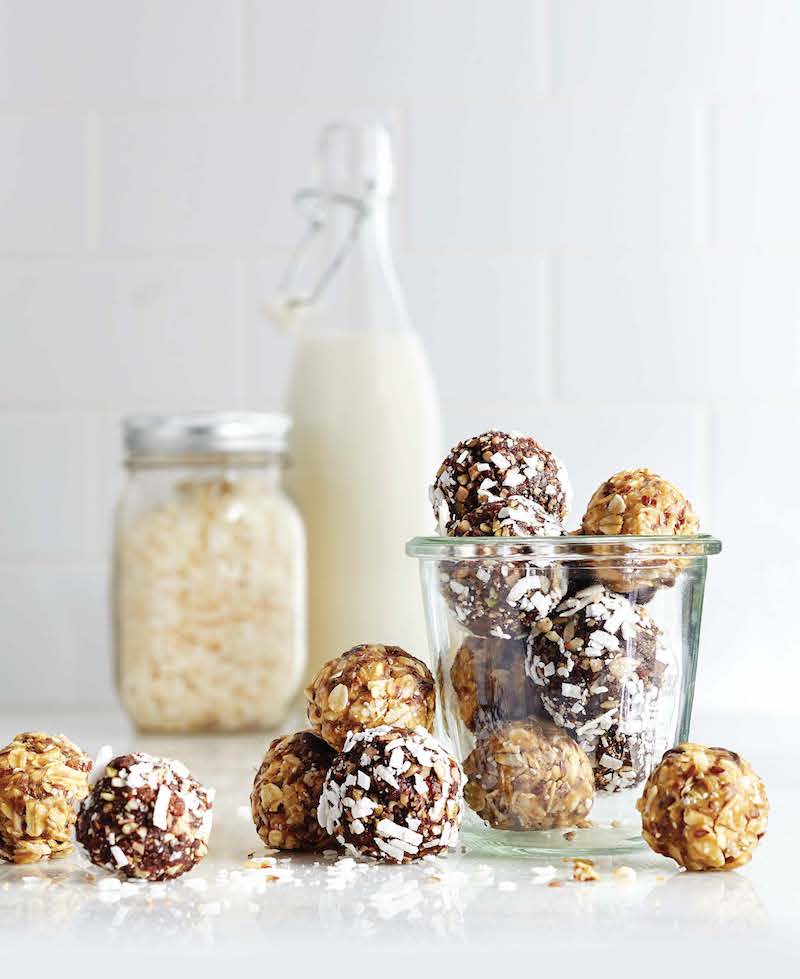 School-Safe Chocolate Snack Balls
The Magic Lunch Formula
According to the lunch chapter, each packed meal should have at least three out of the four food groups present. Be sure to have a fruit, a vegetable, dairy or an alternative, protein and a serving of grains.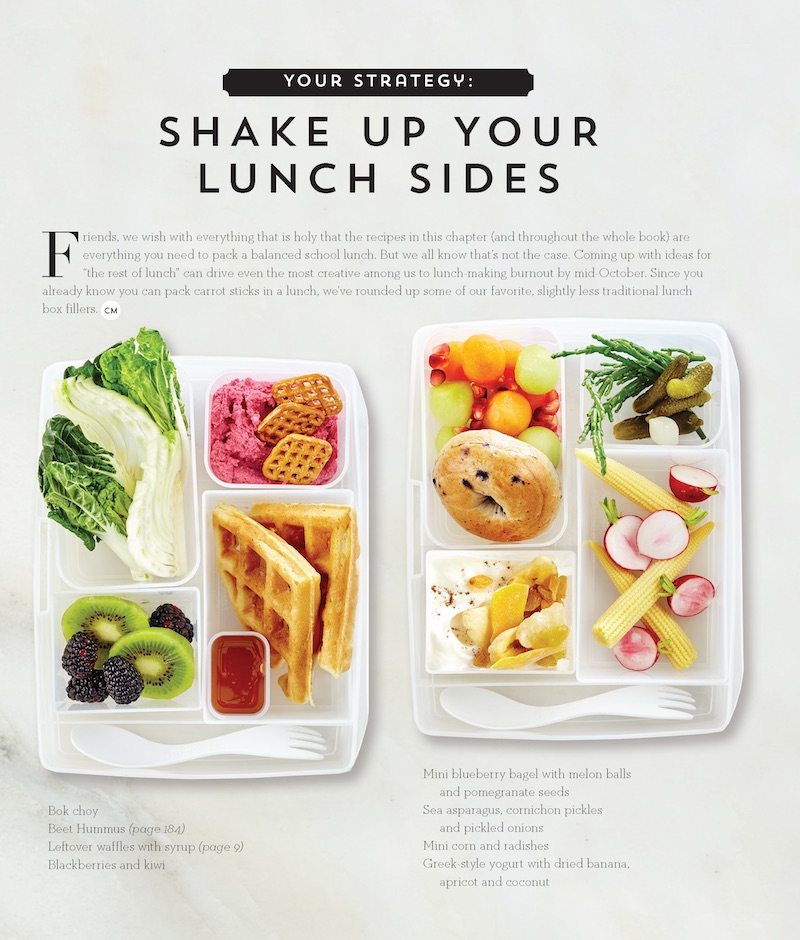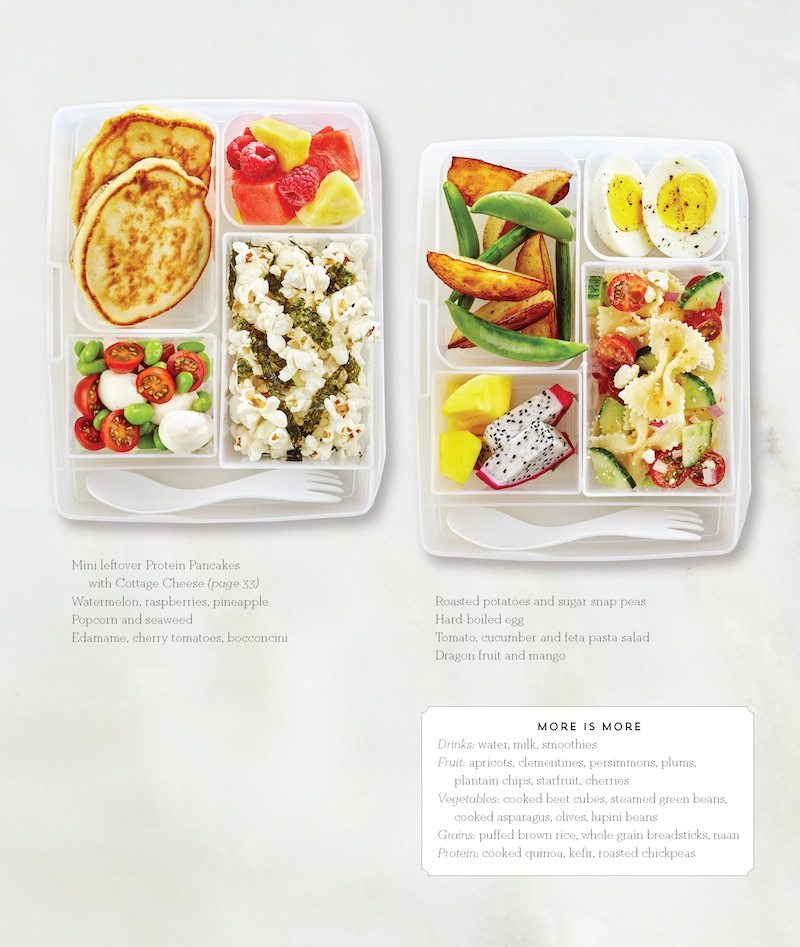 Have the Kids Help Pack
The night before or even in the morning, get the kids involved in lunch packing. It not only helps you, it begins the conversation about nutrition and let you all talk about what they want to eat each day. A child who is involved in packing their lunch and has a say in what goes in it, is more likely to eat it when they get to the lunchroom.
Get Ahead
Each dinner recipe in this book contains a 'Get Ahead' section that maps out if there is any step that can be done ahead of time. Take advantage of these steps and do them in the morning or even the night before. Be sure to figure out when your prep day will be as you are planning your menu.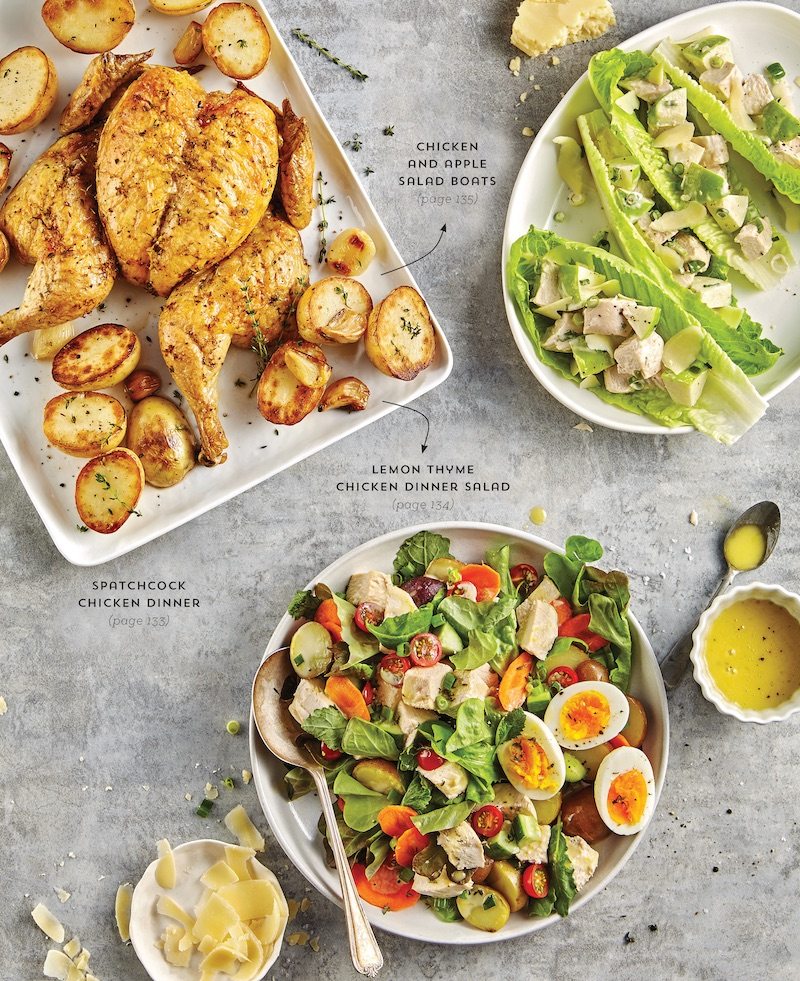 A few different ways to use chicken
Makeover Your Leftovers
There is a whole chapter dedicated to auditing your leftover and seeing what they can be turned into that feels new and exciting, with half the work. Hint: Frittata is your friend.
Excerpted from The School Year Survival Cookbook: Healthy Recipes and Sanity-Saving Strategies for Every Family and Every Meal (Even Snacks) by Laura Keogh and Ceri Marsh. Copyright © 2017 Sweet Potato Chronicles. Photography copyright © 2017 Maya Visnyei Photography. Published by Appetite by Random House®, a division of Penguin Random House Canada Limited. Reproduced by arrangement with the Publisher. All rights reserved.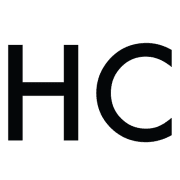 Honest Cooking
The Honest Cooking editorial team handpicks inspiring culinary stories to share with you that we think are beautiful. We strive to create an inspiring place for culinary exploration, salivating recipes, interesting personalities and stories.