Whether you are looking to wow your Labor Day guests with smoked meats or preserve summer's bounty by smoking the season's vegetables, Charlotte Pike shows us how easy it is to hot and cold smoke foods at home.
Smoking foods can feel primitive or complicated, but regardless of your feeling towards it, the result is something so delicious we couldn't stay away from Charlotte Pike's new cookbook Smoking Hot and Cold: Techniques and Recipes for Meat, Seafood, Dairy and Vegetables from the Smoker. Smoking not only flavors foods, but also is a complete cooking process and can preserve foods for longer, hence it has been used as a technique around the globe for thousands of years.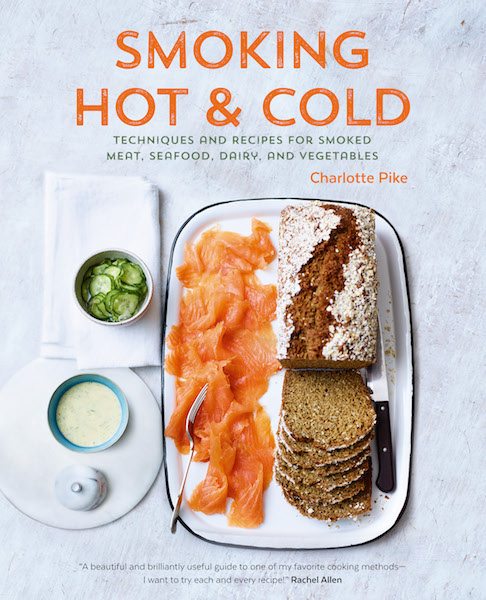 Hot smoking takes place at 140 to 222 degrees Fahrenheit and completely or partially cooks the item that is being smoked. Cold smoking takes a bit longer at 50 to 85 degrees Fahrenheit, without cooking the food, but rather by slowly drying it out. The best news is you don't necessarily need big, fancy outdoor equipment to smoke using either method. The cookbook details large, outdoor smokers, small stovetop smokers, and even how to make a simple smoker using two metal trashcans.
When we think of smoking, we first thing of slated and smoked fish and meat, but it goes way beyond that. While first chapter of the book is indeed an extensive chapter on hot and cold smoked seafood, it continues on to dairy, meats, vegetables and salt. There's even a recipe for smoked fudge! The smoked onions, garlic and corn really caught our attention as great new ways to showcase the harvest we are pulling out our gardens.
Below are a few of our favorite seasonal ideas from the book and a recipe for smoked corn fritters.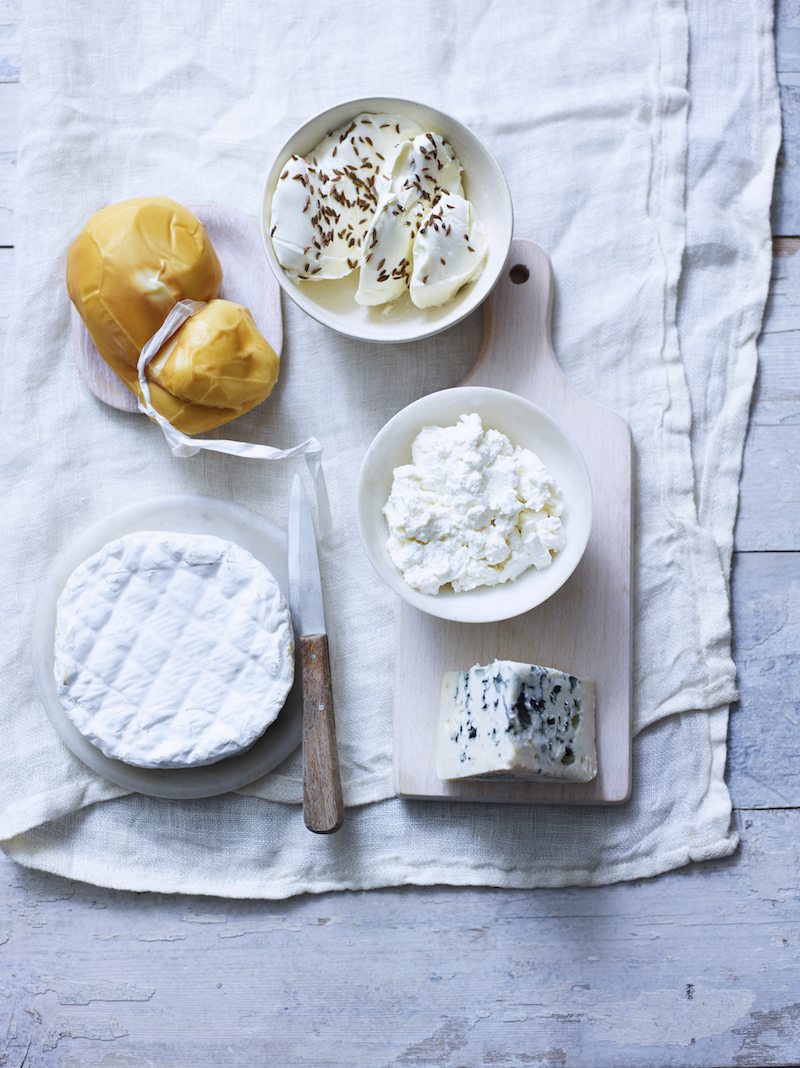 Cold smoked cheeses including mozzarella, ricotta, cheddar and Roquefort.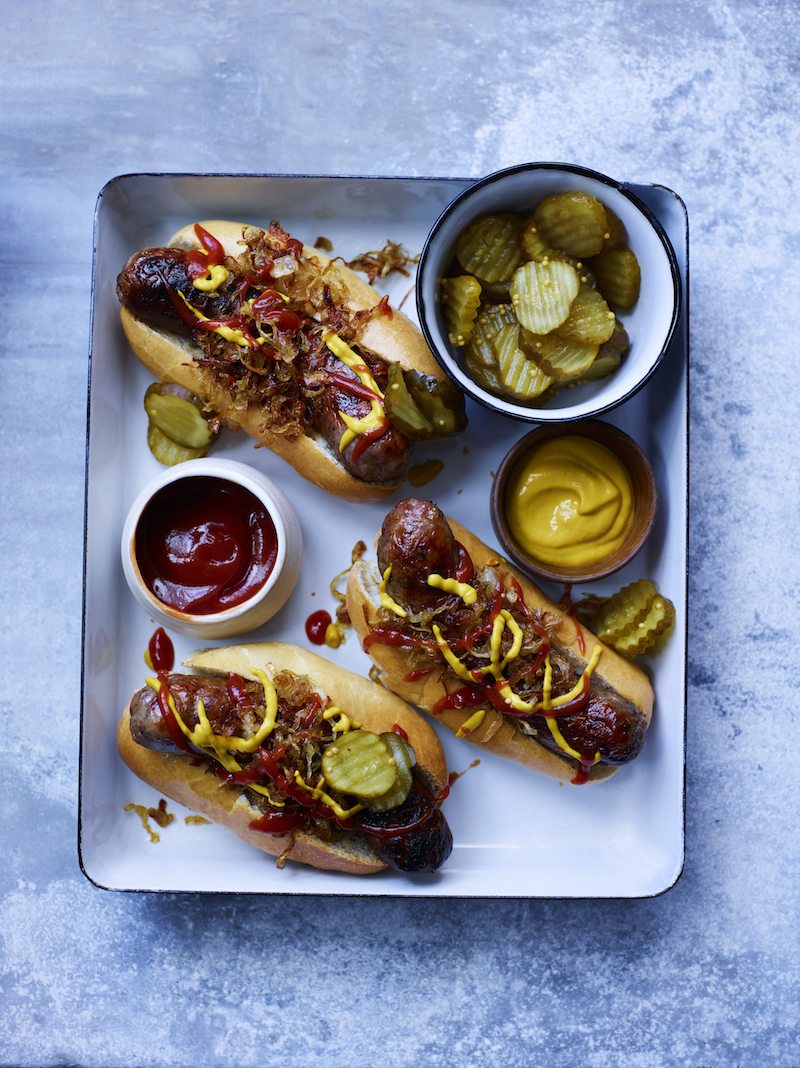 Smoked sausage or pølse, a Danish hot dog.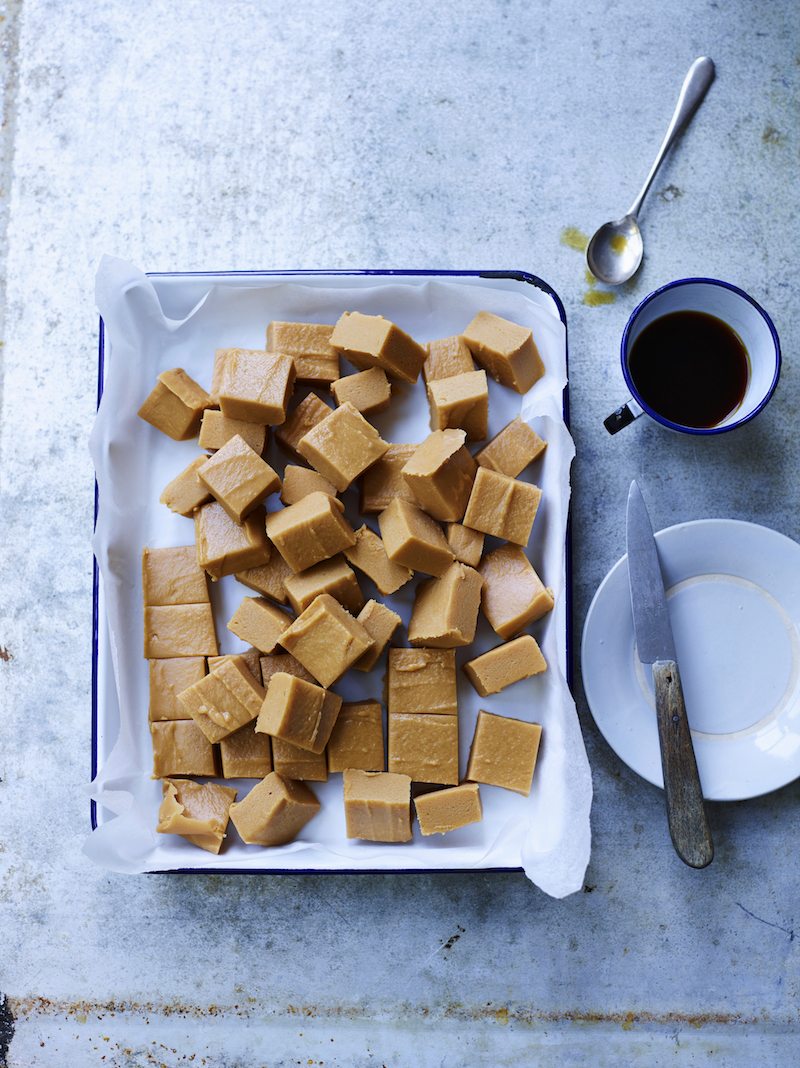 Smoked Butter Fudge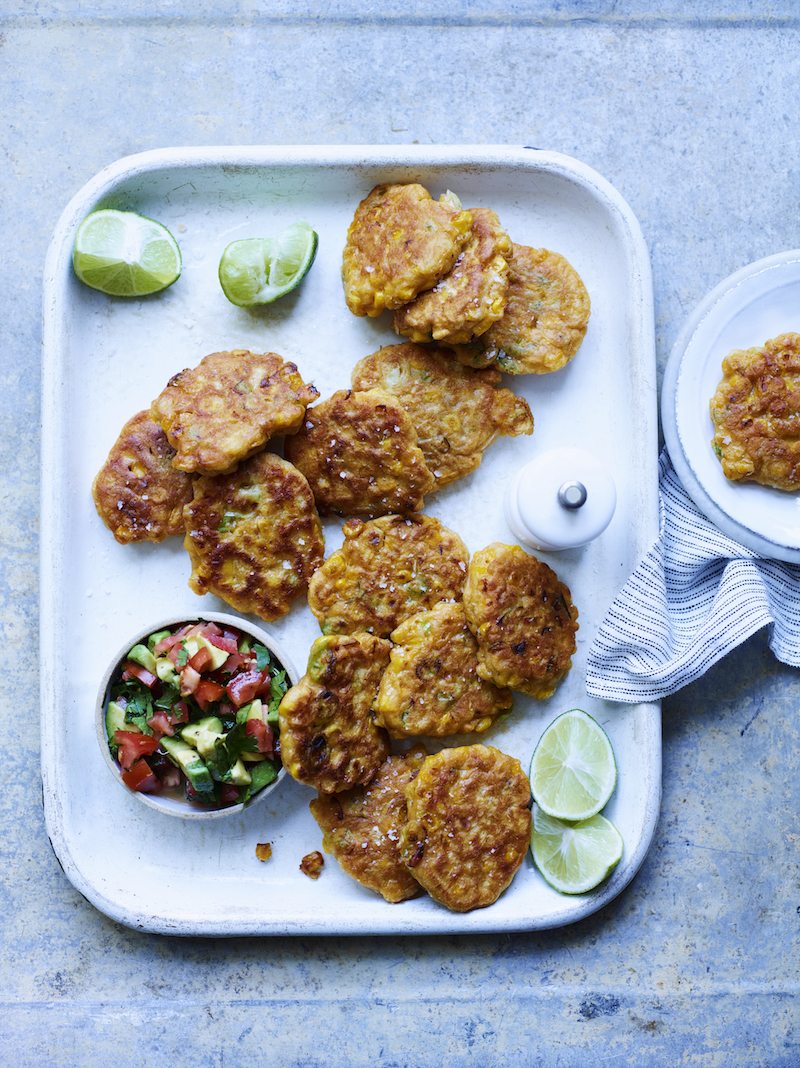 Smoked Sweet Corn Fritters

Smoked Corn Fritters
Smoked corn is really delicious when stirred into a lightly spicedbatter and made into fritters. This is an ideal recipe to make for aweekend brunch or lunch.
Author:
Recipes taken from Smoked by Charlotte Pike. Published by Kyle Books, photography by Tara Fisher.
Recipe Type:
Appetizer, Side
Ingredients
Fritters
1 ¼ cups self-rising flour
½ teaspoon sea salt
1 teaspoon ground cumin
1 teaspoon paprika
1 extra-large egg, beaten
2 ½ cups smoked corn kernels—about 2 to 3 cobs (recipe below)
3 scallions, thinly sliced
2 tablespoons sunflower oil
Smoked Corn on the Cob
6 whole corn cobs, husks on or off
1 ½ teaspoons maple or mesquite wood chips
Instructions
Smoked Corn on the Cob
Preheat your smoker with the wood chips inside. When the smoker is at about 200°F, add the corn and smoke for 30 minutes to 1 hour until the husks are as smoky as you like.The smoked corn will keep in the fridge in an airtight container for up to5 days. The kernels will stay fresher on the husk but you can strip them off the husks and store for ease of use, if you wish.TIPIf you are smoking the corn with the husks off, rub a little neutral vegetable oil over the corn and season with a little salt and pepper before smoking.
Fritters
Sift the flour, salt, cumin, and paprika into a large mixing bowl. Add the beaten egg and ½ cup water and whisk to form a thick batter. Stir in the corn and scallions. Set aside.
Add 1 tablespoon of oil to a large nonstick frying pan. Heat over medium to high heat. Swirl the pan to ensure the oil is evenly distributed over the bottom.
Preheat the oven to 220°F. Spoon 1 heaping tablespoon of mixture per fritter into the pan and cook for 2 to 3 minutes on each side until the fritters are rich brown. Work in batches and avoid overcrowding the pan. Transfer to a baking pan lined with parchment paper and keep warm in the oven until ready to serve.
Serve warm—they are excellent with an avocado salsa made from chopped avocado, tomato, fresh cilantro leaves, and lime juice.