The story behind the creation of this beautiful autoimmune paleo tuna salad comes from a connection I had with the founder of a low mercury tuna brand called "Safe Catch".
When I ran into their booth at Expo 2017, I had been craving tuna for months. At the time, due to high mercury levels in my recent blood exams, my doctor recommended me to stay away from big predator fish it and she put me on a pretty intense glutathione supplementation plan in order to boost my natural detoxification functions.
NOTE: To learn more about what types of glutathione I use and why, download my free guide on "How to Avoid Food Poisoning".
As I glimpsed at "Safe Catch" slogan: 'Low Mercury Tuna', I couldn't believe to my eyes. I immediately had to stop by and learn everything about the process they use to ensure their tuna has the lowest levels of mercury possible.
One of the founders, Sean Wittenberg,  explained to me that they hand pick premium wild tuna, test each and every one to a mercury limit that is ten times (10x) lower than the FDA action limit and only select those who pass the test.
Finding out about "Safe Catch" made me super excited. After years cherishing tuna in every single dish, from pizza to pasta sauces, from croquettes to tuna salads, I was pretty upset when I discovered that my mercury levels wouldn't allow me to continue indulging in my favorite fish snack.
(See below the mercury levels in my blood results)
And if it's true that people with autoimmune diseases have a harder time detoxifying from heavy metals and toxicity in general, it's safe to say that even for perfectly healthy individuals, environmental exposure to toxic metals and chemicals is pretty high in the world we live today (read more about the subject here). And whenever I can find brands and products that can attenuate our natural exposure to toxins and chemicals, I just have to try them!
As an added bonus, "Safe Catch" tuna is sustainably caught and packed without any additives nor fillers. And, in order to retain the most amount of Omega 3 oils and nutrients (that can get lost with precooking and machine processing), "Safe Catch" wild tuna steaks are hand packed and slow cooked to perfection.
Now, you probably understand why I used this very specific low mercury tuna in my autoimmune paleo tuna salad, filled with flavor and lots of nutritious raw veggies.
Beside offering pure, plain tuna, "Safe Catch" provides their fish also seasoned with six amazing spice blends: Garlic Herbs, Citrus Pepper, Tandoori, Cajun, Habanero Mint and Chili Lime.
My favorite flavor? It's hard to only pick one, but the Tandoori is definitely one of the most impressive. I was skeptical at the beginning, as I have always associated this taste with chicken… but, man, it was love at first bite!
As per the plain "Elite" flavor (which is totally AIP compliant as it's not seasoned with any seed based spices), I love that "Safe Catch" also provides it in soft pouches that are super easy to carry around with you.
There's no oil nor water added, and you just need to knead the pouch with your hand to reabsorb the natural fish oils before opening it. I brought a few of them with me during my recent trip to Asia and they came in super handy, especially while I was waiting for connecting flights and airport food was "questionable" to say the least.
Now, let's jump straight into the recipe for this autoimmune paleo tuna salad, where you can feel free to add any flavor of "Safe Catch" tuna you prefer. Just make sure to stick to an unflavored version if you are following the Autoimmune Protocol (AIP).
NOTE: As you see in these photos, I liked to enjoy my tuna salad over some organic corn cakes (AIP reintro). If you are still following the elimination phase of the AIP, you can substitute them for some cassava bread instead.
Print
Jaw-Dropping Autoimmune Paleo Tuna Salad (GF, DF, AIP)
Author:

Ambra Torelli

Yield:

2

1

x
Category:

Starter

Cuisine:

Italian
½

head of Broccoli

½

head of Cauliflower

½

head of Iceberg Lettuce

2

white Figs

½

organic Lemon (thinly sliced)

2

large Strawberries

10

leaves of Basil

1 ½

cans Safe Catch Tuna of choice* (I used "Citrus Pepper" and "Garlic Herb")
If you are on the AIP and/or decide to use unseasoned Safe Catch tuna, you can season it yourself with:
2 tsp

Extra Virgin Olive Oil

1/4 tsp

Turmeric

1 tsp

dried Italian Herbs

1

pinch Himalayan Salt
Instructions
Wash and cut all the veggies. Chop the lettuce and rice the broccoli and cauliflower in a food processor (if you don't have one, you can also use a blender on "low").
Thinly cut the figs, lemon and strawberry and break down the tuna in small chunks (season it, if you decide to go with the plain version).
Place the ingredients in a big glass jar like you see in the photos, creating fun layers of color, and transfer the mixture into plates when it's time to eat.
Please note that his presentation is mostly visual and I definitely recommend it if you want to impress your guests or simply have the time to do it. For a quicker version of this autoimmune paleo tuna salad, simply mix all the ingredients in a bowl, mix well and enjoiy!
Please let me know if you have any questions in a comment below! And make sure to pin the pinnable infograpich at the bottom of this post to your favorite Pinterest boards so that you can easily find it!
Big love from Italy!
Ambra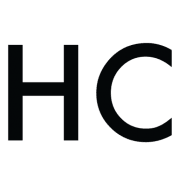 Ambra Torelli
Born and raised in Italy, Ambra is a healthy recipe developer, food and travel writer with a passion for healthy living and wellness. She is the founder of 'Little Bites of Beauty" and the author of the cookbooks "Healthy Italian Desserts Made Simple" and "The AIP Italian Cookbook". She shares her daily food & travel adventures on her Instagram @LittleBitesofBeauty