Finding Tranquility at Ristorante All'Oro in Rome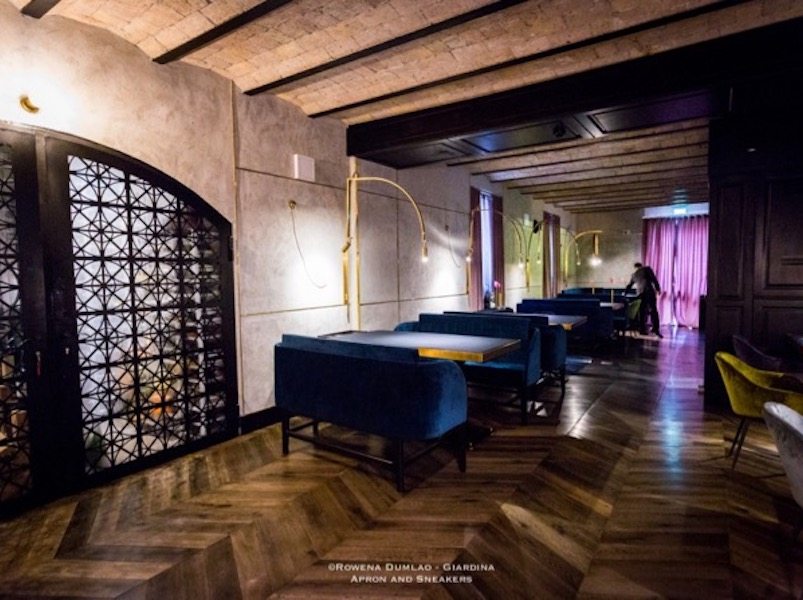 After spending time amidst the hustle and bustle of Rome, find tranquility from breakfast to dinner at Ristorante All'Oro.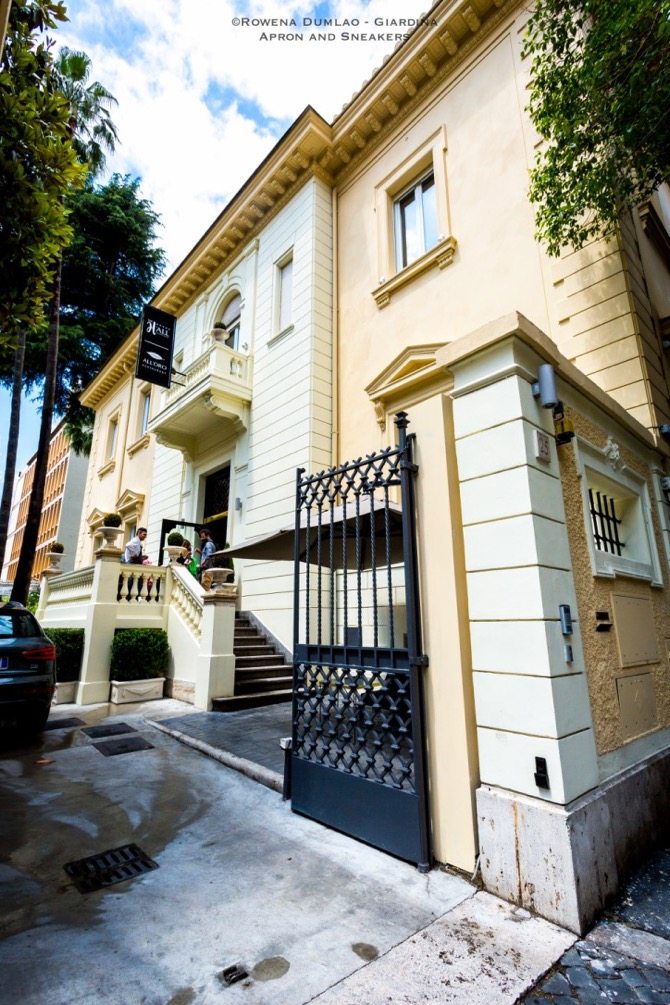 Parked just a block away, I walked along Via Pisanelli, a quiet residential road in Rome. My eyes riveted towards a light yellow building standing aristocratically amidst the other structures in the area. I quickly scanned the number outside for confirmation. I knew I was at the right place. It says 25 and on the other side of the entrance, The H'All Tailor Suite is written, along with Restaurant All'Oro and under, JRE which stands for Jeunes Restauraturs d'Europe. Being a member of JRE, two forks from Gambero Rosso, a hat from Guida Ristoranti Espresso, a medal from Touring Club, and a Michelin star, I had no doubt that my invitation to the press breakfast that morning would be a notable gastronomic experience.
After coming from another hotel in another part of Rome, Ristorante All'Oro, owned by Chef Riccardo Di Giacinto and his wife Ramona Anello just moved in last March to its new home, The H'All Tailor Suite which they also own with business partner Renzo Valeriani. This is their second joint business venture together with Renzo as Madre is another restaurant in Rome that they have opened. The five-star hotel is housed in a three-storey 20th century villa in the heart of Rome, just a few steps from Piazza del Popolo. After a full day of savoring the beauty of the capital, immersing yourself in a tranquil space is one of the best ways to conclude your day. After all, the hotel is tailor made to what every luxury traveler desires from families to couples to individuals.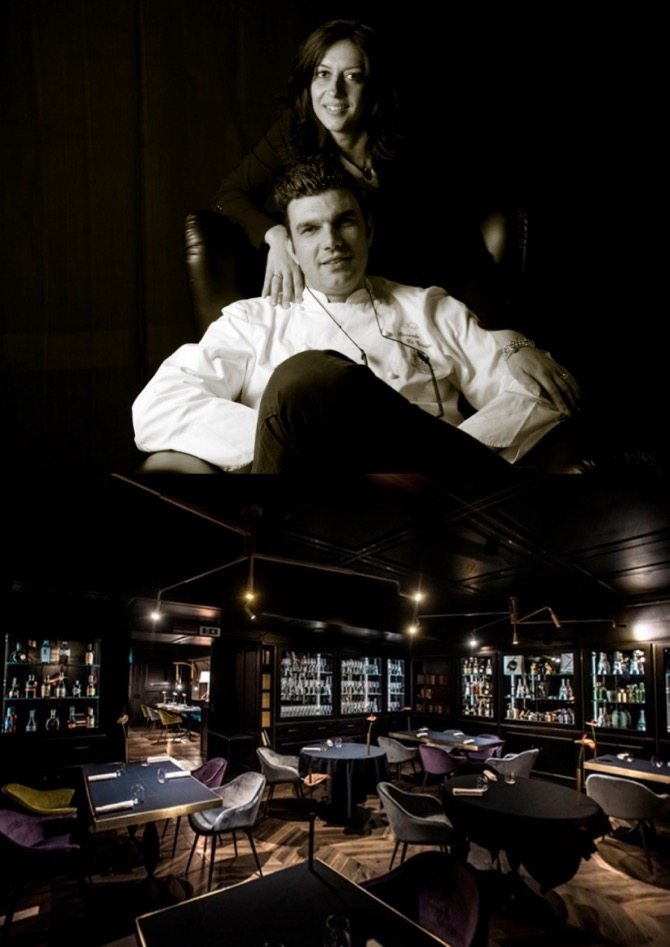 Being in an ample space of 900 square meters distributed in three floors, a luxurious complete Italian gastronomic experience can easily be attained in one stay. The 14 rooms and suites are distributed in the upper floors while the ground floor is dedicated to the hotel's famed restaurant, Ristorante All'Oro. From the first meal in the morning until dinner, Ristorante All'Oro's kitchen is working full time to give its hotel guests (also non-hotel guests are always welcome) an excellent taste of quality Italian cuisine.
Aside from new entries at the menu, Chef Riccardo Di Giacinto maintains some of his unforgettable classic dishes which are the Rocher Oxtail with Celery Gelee, Reduction of Carbonara, Salted Cod and Potato Tiramisù with Cinta Cenese Lard, Cappelletti in Dry Broth of Parmigiano and Saffron, Only Lasagna!, or Veal with Cauliflower, Licorice and Caviar.
There are also some dishes that are to be completed at the tables of the diners like the T'Agliata, sliced beef dressed in black garlic, seaweeds and capers, which is sliced at the table. There is also the Cacio e Shaker (Cheese and Shaker), a gourmet version of the classic cacio e pepe (cheese and pepper) sauce, which is mixed together by the staff at the table in a 2-litre cocktail shaker.
Some of us have different dietary needs and to meet these, Chef Riccardo has designed a special full vegan tasting menu and gourmet gluten-free dishes like macaroni with bread and vegan salami.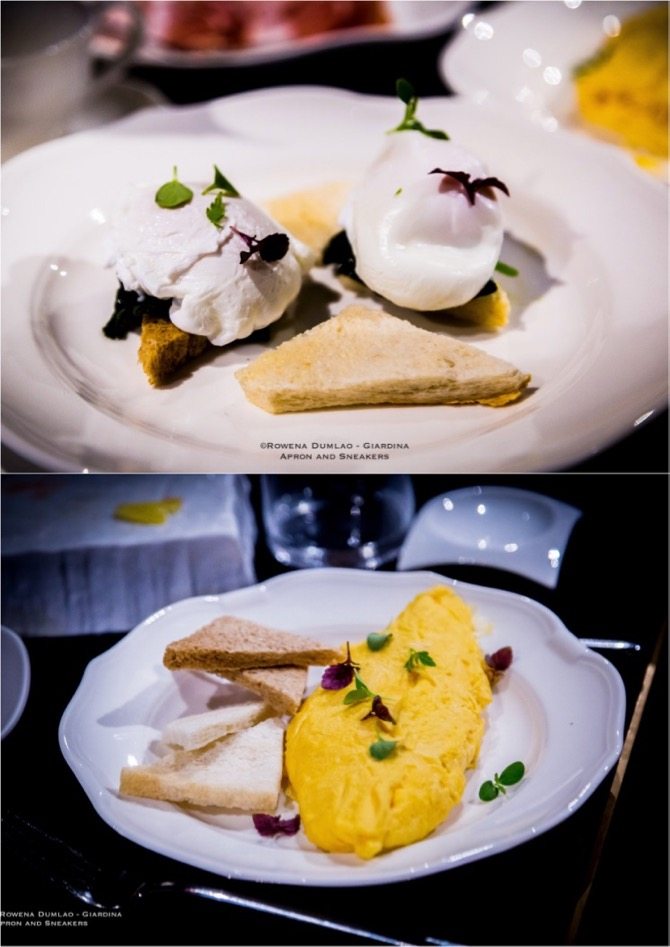 Let's talk wine. The cellar is substantially filled with 600 Italian and international labels so the dishes created by the chef can be accompanied well with the perfect wine.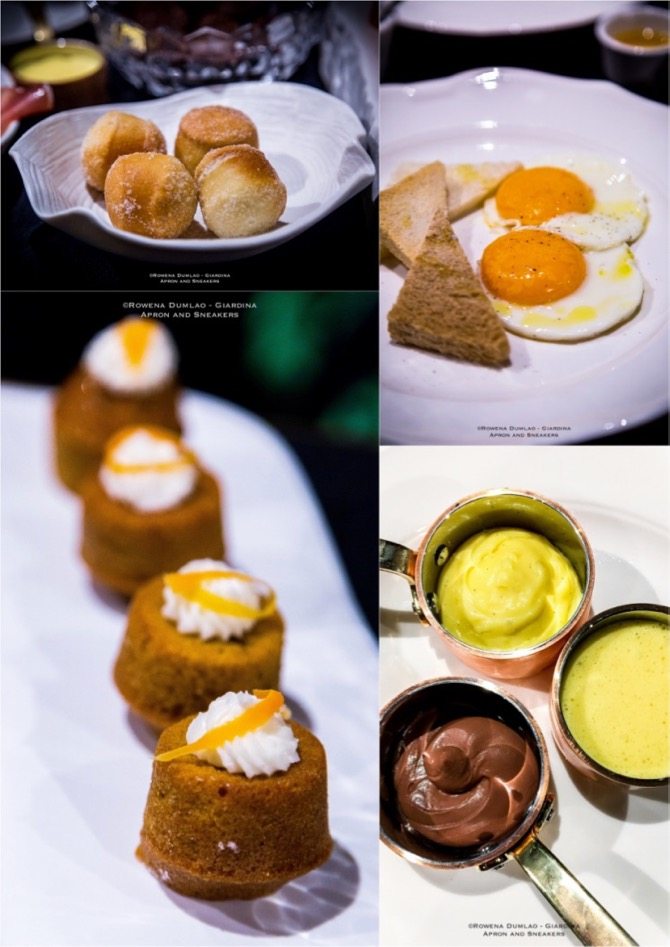 The breakfast menu has salty and sweet entries that the diners can order from the table. There is no buffet table but instead a breakfast spread that the diner can request starting with the warm egg dishes, freshly-sliced prosciutto crudo, and a range of cheese selection. The croissants, biscuits, bread, maritozzi (a must try because this is a typical Roman sweet bread filled with cream), and cakes are all freshly-baked in their kitchen. Seasonal fresh fruits, sliced or in drinks are of course, in abundance for a healthy start of the day.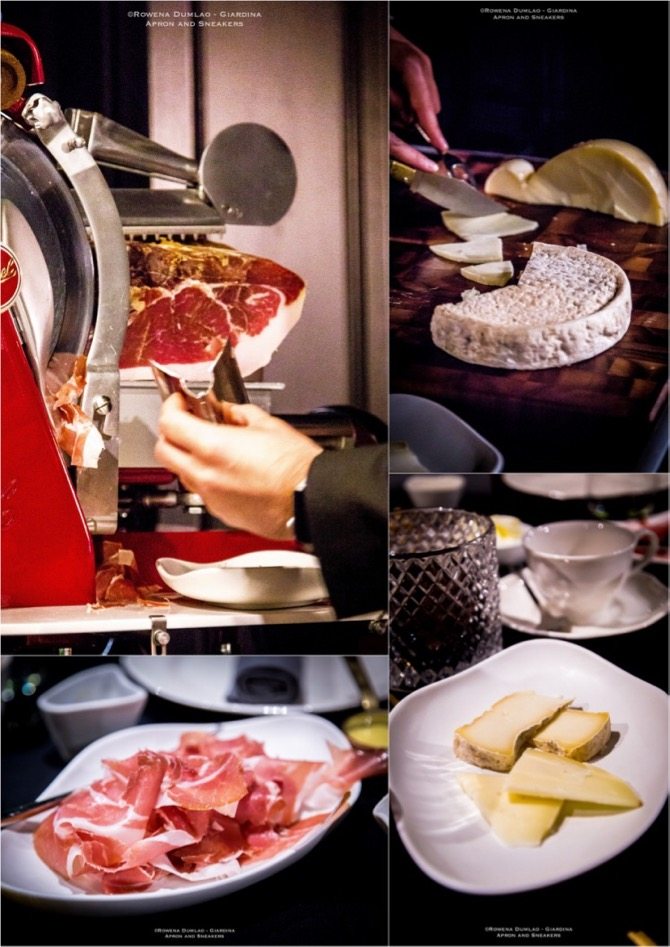 Entrance to the restaurant is a flight of stairs down from the main entrance. The gastronomy floor opens to the bar then on to the 100-meter square restaurant that is divided in two rooms, one small for the private events and the other one that's bigger. Upon entry to the main restaurant, the refrigerated cellar greets you. It's already a promise of good vibes with another star of a splendid meal – the wine.
The whole restaurant is dressed in dark wood paneling, dark wood parquet, black tablecloths positioned tightly with brass rods all lighted minimally with soft pin lights that go straight down to the table. Velour chairs of diverse deep colors of burgundy, blue and green complete the face of the restaurant. It's reminiscent of New York restaurants in the 1920s. It's dramatic and there's also a reason – because the protagonists inside the restaurant are the dishes that are created by the chef. They are the ones that give the life to every table with their vibrant natural colors.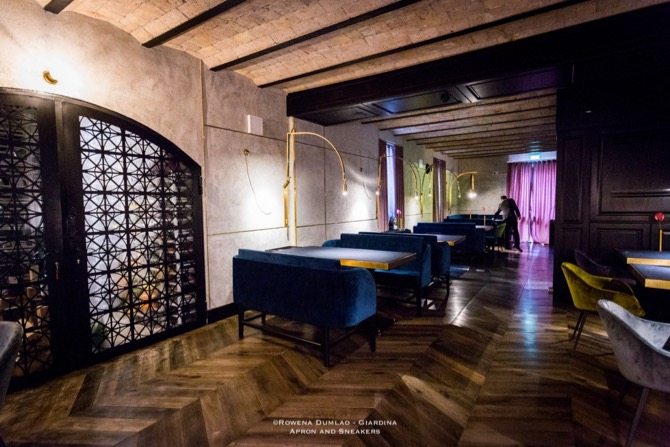 HOTEL. The furniture and accessories are crafted by Italian artisans and they harmonize with the architectural structure of the villa. The creation of the hotel was actually based on the needs and wishes of the guests and for that reason it is called Tailor Suite. The family suite is furnished with a Playstation while in another suite with a terrace, there's a collection of cigars to choose from. There is a pillow menu to choose from for a more personalized and comfortable slumber. Some bigger rooms are fitted with double-sized bath tubs in the bathrooms while the smallest room in the hotel is 25 meters square in size.
RISTORANTE ALL'ORO
Via Giuseppe Pisanelli, 25
00196 Rome, Italy
Tel: +39 0697996907
Email: booking@ristorantealloro.it
Opening times:
Dinners, daily, 19:00 to 23:00
Lunches on Saturdays and Sundays only, 13:00 to 14:45
Rowena Dumlao Giardina
Rowena Dumlao - Giardina is the author and photographer of Apron and Sneakers and The Chosen Table. Besides her blog, she's also a recipe developer and a travel writer for other food and travel sites.