These vegan flax and peanut butter bars have a cake-like texture and are perfect for a snack, breakfast or with a cup of tea.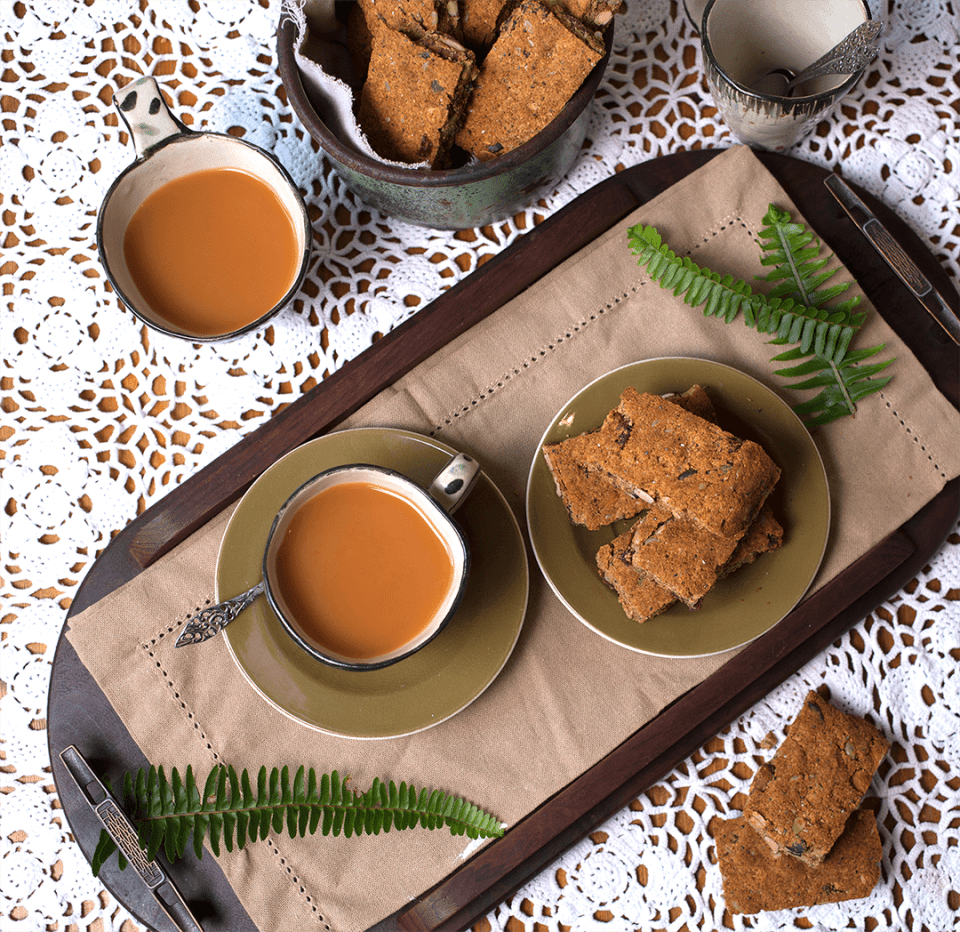 I can't even begin to describe how amazing these Vegan Nut and Seed Rusks came out! We all know how tempting a cup of sweet tea and good old rusks (or beskuit, as the Afrikaners call it) can be. This Classic All Bran rusks recipe is my favourite and so easy to make. But… I really wanted to create a version that is dairy free, gluten free and low in carbs and refined sugar.
As the cooler weather makes it appearance here in South Africa, the craving for warming and comforting meals, dishes and drinks are on the rise. I mean, that is what winter is all about right? The classic South African rusk comes in many forms and flavours, each with their own little history. To put it simply, a rusk or beskuit is a hard, dry biscuit or twice-baked bread. Since the 1960's, boerefolk would preserve bread this way, as they traveled long distances across the hectic South African terrain, without refrigeration. Usually, the dry and wet ingredients will be combined, baked, portioned and baked again in a low oven to dry these biscuits out.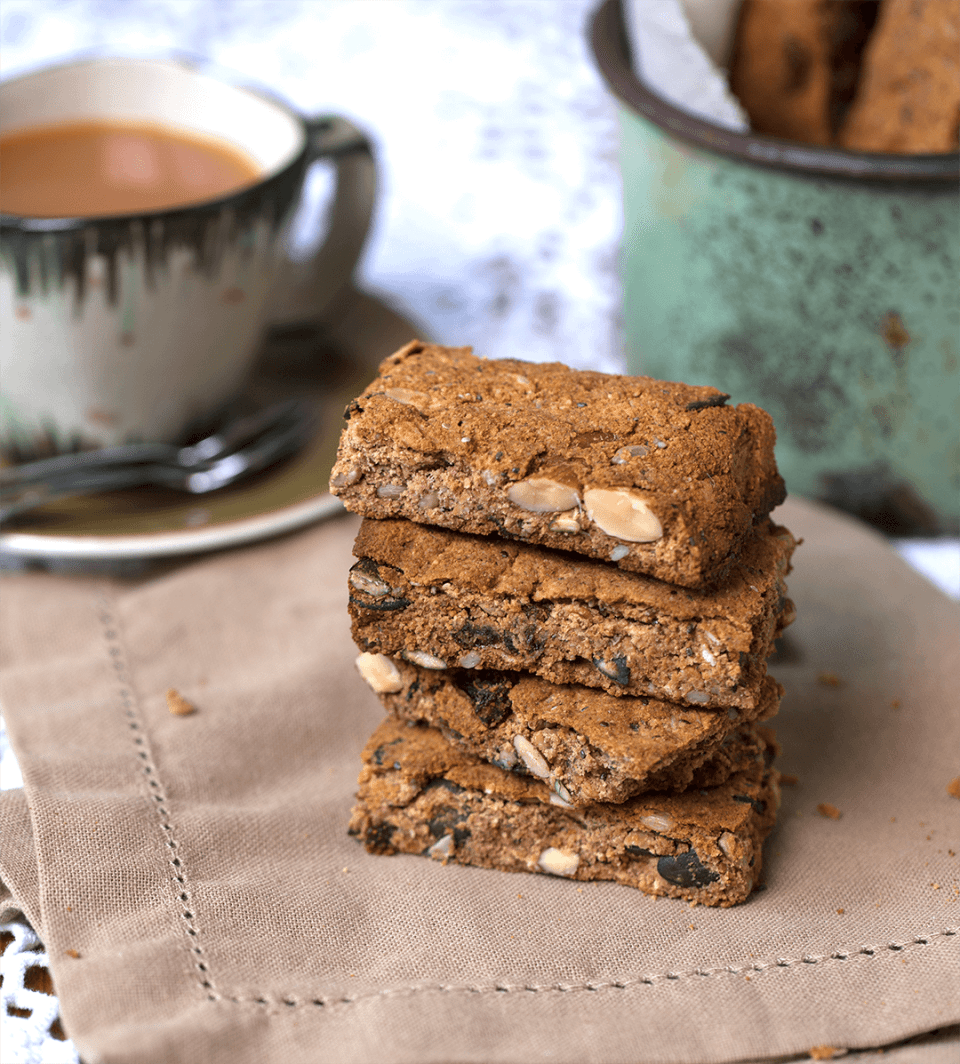 For my version, I tried to incorporate a whole lot of healthy ingredients. First off I made my rusks dairy free by adding an almond milk "buttermilk" (almond milk with apple cider vinegar) as part of the wet ingredients. These rusks are also completely vegan. The butter gets replaced with coconut oil and peanut butter, and the "flaxseed eggs" (flaxseed meal and water) replaces the egg. These rusks are also refined sugar-free, and I used maple syrup to sweeten it. The raisins I have used in the batter also ads some lovely natural sweetness.
I used gluten-free almond and coconut flour in my batter that delivers a delicious crumbly (without falling apart) low carb rusk. Almonds, sunflower seeds, pumpkin seeds and chia seeds all make an appearance and ads great nutrition to these delicious morsels. You can't go wrong by adding the deep and comforting flavours of cinnamon, nutmeg and a pinch of ginger.
See Also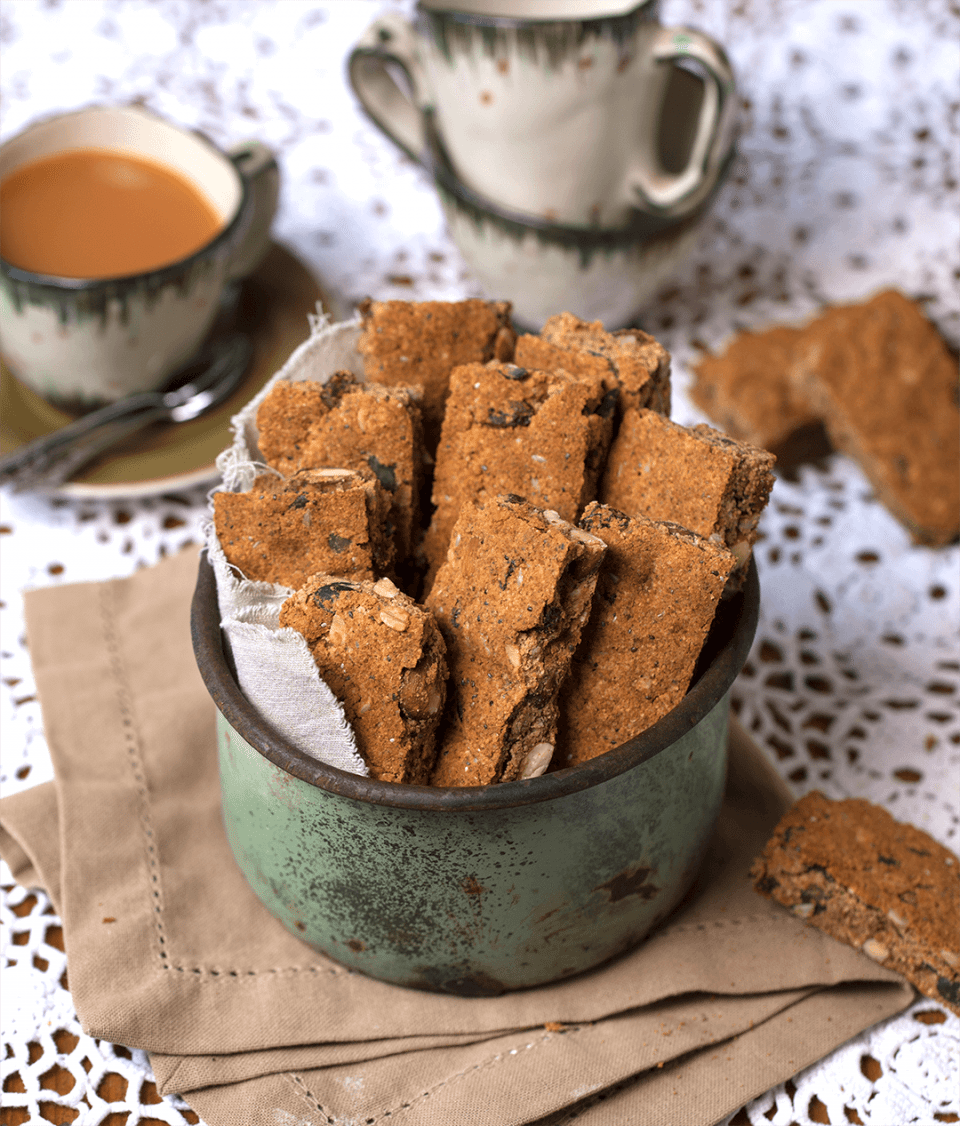 Your tea time will be transformed with these healthy, filling and delicious rusks. Best yet, they can last up to two weeks in an air safe container. These healthy rusks will make a great edible gift if you are thinking of spoiling someone special soon…
Anina Meyer
Having a dynamic, free and crazy personality, this shows in my cooking. I love sharing whole food recipes, honest food with easy accessible ingredients and mouthwatering photos. I am a recipe developer, food stylist and food photographer and owner of Aninas-recipes.com, my personal food and recipe portal.