These vegetarian portobello gyros are a delicious blend of spices, vegetables, and a homemade feta tzatziki sauce.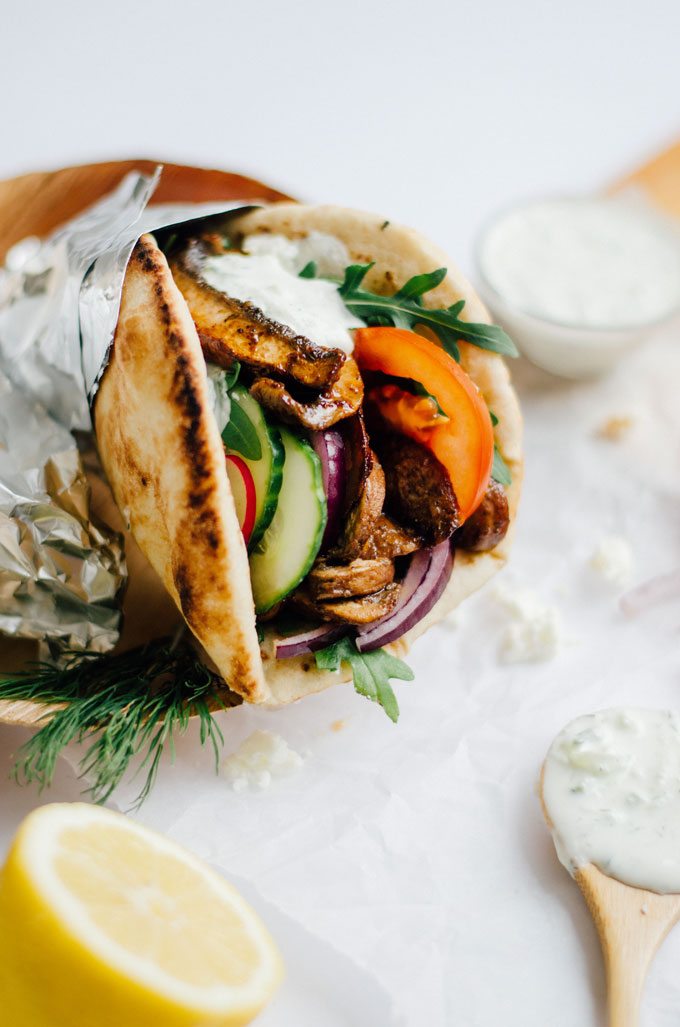 These vegetarian Portobello Mushroom Gyros are seasoned with a flavorful blend of Mediterranean spices and grilled to meaty perfection, then drizzled with a quick homemade feta tzatziki and wrapped in pillowy pita (oh, and all in under 15 minutes). A delicious contender to the spot of "family favorite dinner", right here guys!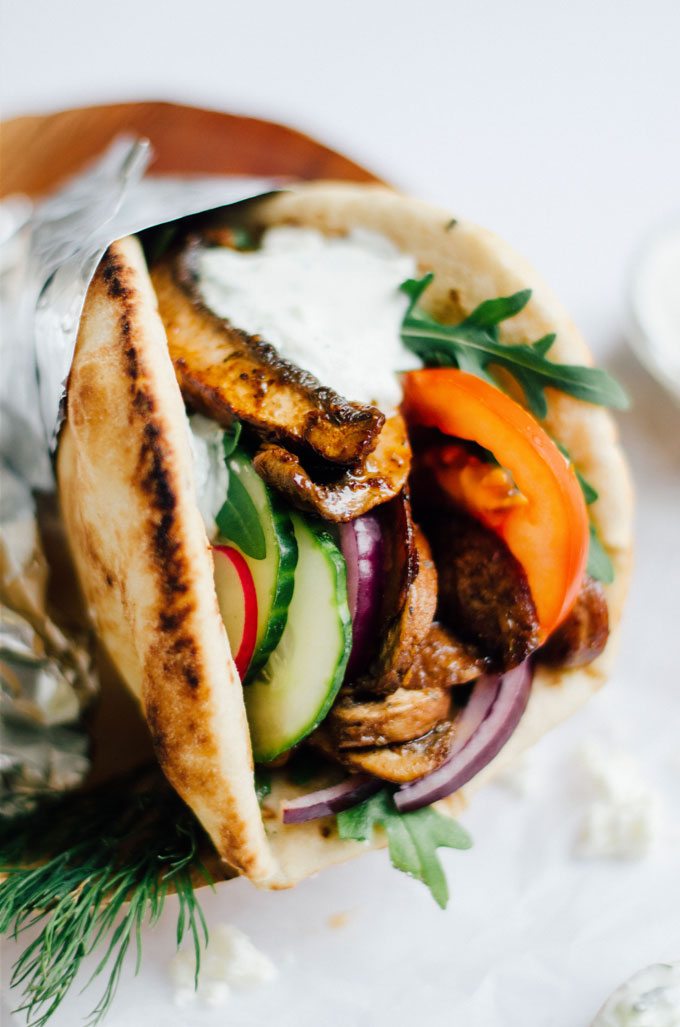 This vegetarian twist on gyros is the bee's knees. The real deal. The perfect storm of flavors and tastiness. The mushrooms give a meaty texture while soaking up all the Mediterranean spices we throw at them. Drizzled with our favorite Feta Tzatziki Sauce and wrapped in pillowy pita, they've become a star player in our weeknight dinner lineup (right up next to Roasted Chickpea Gyros) (can you tell I have a thing for gyros?)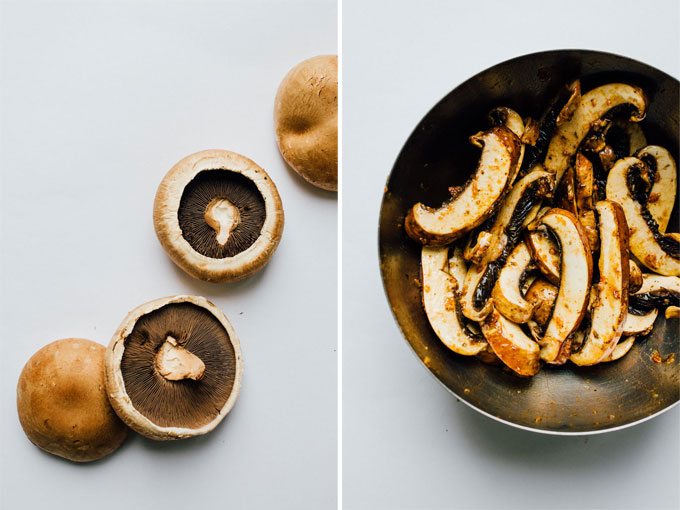 The foundation of most good portobello mushroom recipes goes something like this:
1. Clean the mushrooms with a damp paper towel (mushrooms are basically sponges, meaning soaking them in water will reduce the about of flavor they can soak up)
2. Coat in a flavorful marinade
3. Cook on the stove for just a few minutes (mushrooms will be dark brown, caramelized, but still a little firm)
We're taking these tasty principles and turning them into gyros (because Greece and Greek food are just about the best things to happen to the world, amiright?)
Sarah Bond
An Alaskan self-taught cook and nutritionist by trade, I love all things food and health. When I'm not exploring new ways to cook up healthy ingredients, I'm romping around the Netherlands, my new stomping grounds!