Warm the kitchen and yourself with this baked roll that is filled with spices, like cardamom, to ward off the winter chills.
By Sylvia Fountaine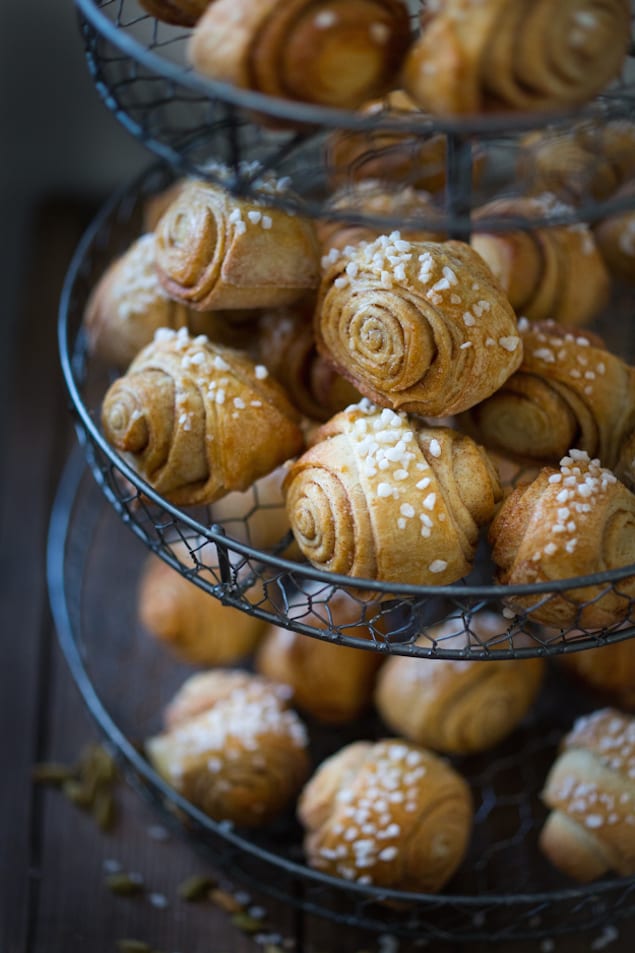 In winter when temperatures drop to bone chilling degrees, warmth can often be found in the kitchen. During the cold months, I find myself gravitating towards the warming the spices of cinnamon, nutmeg, curry, white pepper and cardamom, which generally get pushed to back of the cupboard during the summer months.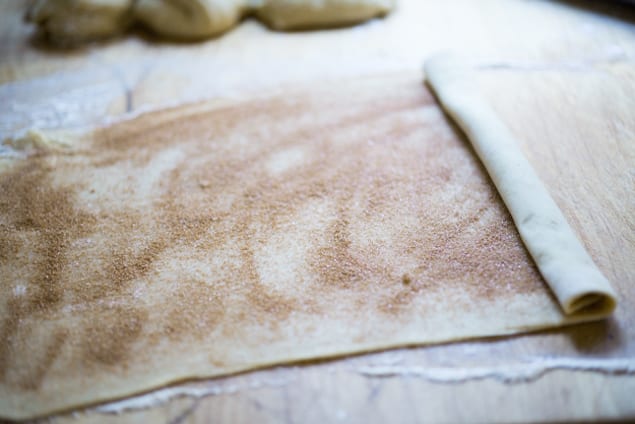 But it is cardamom that holds my heart, keeping it warm on the coldest of days, not only for its flavor, but through the memories it brings. It is one of the first spices I remember tasting as a child.
This recipe for Finnish Cardamom Rolls is similar to my mother's Finnish Pulla recipe, but instead of making a big braided loaf, the dough is rolled and cut into smaller rolls, perfect for company and easily stored away in the freezer. For the traditional braided loaf recipe, and more on my mother and her homeland, Finland, visit this post, Pulla for Lea.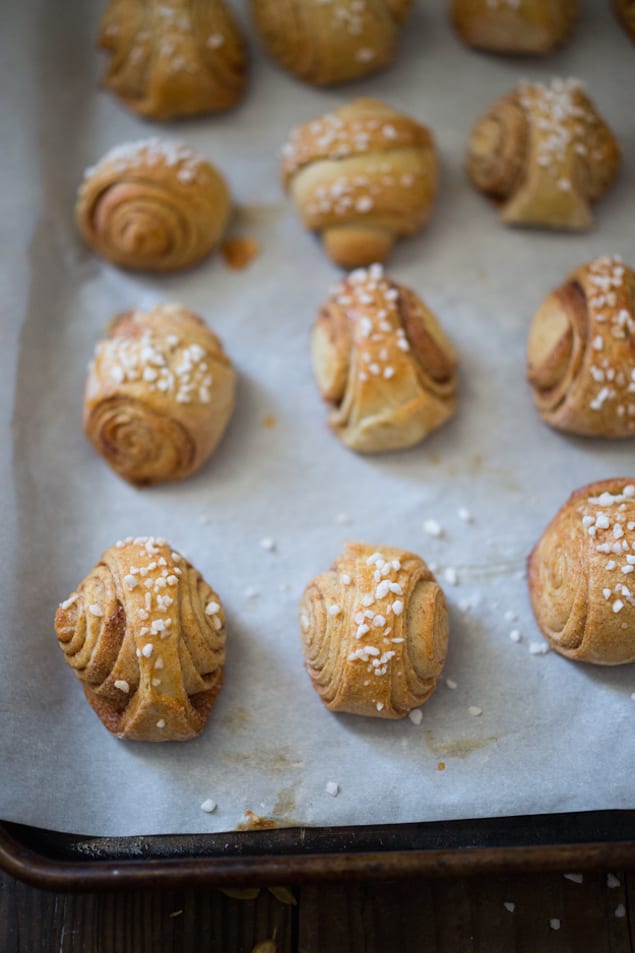 Finland's Cardamom Rolls
Warm the kitchen and yourself with this baked roll that is filled with spices, like cardamom, to ward off the winter chills.
Serves:
24-28 small rolls
Ingredients
1 cup milk or half and half, lukewarm
½ cup sugar
4 teaspoons active dry yeast
1 tablespoon cardamom seeds crushed or 1¼ tablespoons ground cardamom
½ teaspoon salt
½ Cup butter, very very soft
2 eggs
4 cups all-purpose flour
Filling
¼ cup sugar
1 teaspoon cardamom
¼ cup butter, softened
1 egg, for egg wash, whisked.
Turbinado or rock sugar, for sprinkling over the rolls, or regular sugar
Instructions
In a small bowl combine the milk, ½ cup of sugar and the yeast and stir. Let it sit for about 10 minutes until the yeast dissolves and starts to bubble.
In the bowl of your mixer add the eggs, very soft butter, cardamom, salt and with the whisk attachment, mix everything together. Add the yeast mixture and continue mixing until well combined. Change to the dough hook and add a cup of flour at a time and mix until you add all the flour. If the dough is too sticky add a bit more flour, but continue mixing until the dough separates from the bowl and forms a ball.
Cover the bowl with plastic wrap. Let the dough rise for 1½ - 2 hours until it has doubled in size.
In a small bowl combine the sugar and cardamom together for the filling. Line 2 baking sheets with parchment paper.
Add a bit of flour on your work surface. Punch the dough gently and place it on your work surface. Cut the dough in 4 equal pieces. Working with one piece at a time, cover the other rolls so that they don't dry out. Roll each piece about as thin as you can, should be about 12 inches by 18 inches. Brush some soft butter onto it. Make sure it's nicely buttered. Sprinkle some of the cardamom sugar over the entire surface, as much as you want. Roll it into a tight log starting from one of the narrow ends. With the seam side down, line up the dough log in front of you and cut it on the diagonal, alternating up and down, so that the slices are fat 'v' shapes, with the point of the 'v' about ¾ wide and the base about 2 inches wide. Place on the prepared baking sheet turn so the narrow tip of the 'v' is facing up to the ceiling. Repeat with remaining dough pieces.
Preheat oven to 350 F degrees.
Let the rolls rise again for about 30-40. Don't skip this step. Brush the rolls with egg wash and then sprinkle with course sugar. Bake for about 18- 20 minutes and check to see if its cooked through, continue baking for a few more minutes if necessary. let cool and store in air tight bags to keep them soft. To serve, heat them in the oven for just a few minutes, serve with butter.
Sylvia Fountaine
Caterer and chef of Feast Catering Co., my blog Feasting at Home is where I share wholesome, seasonal recipes we cook at home.