Düsseldorf is a small city in Western Germany known for its fashion industry and dynamic art scene. Luckily for foodies, the restaurant scene is also on the rise with cool new eateries popping up all around the city.
If you happen to have a layover or simply popping into the luxury 5-star hotel, Breidenbacher Hof, you may want a quick guide to the city. Arnhild Schumacher was my local guide – giving me tips to the city with wonderful anecdotes to make me oh and arh about what Dusseldorf is worthy of a return visit.
Here is Arnhild's Guide to Dusseldorf, Germany – Guten Appetit!
BREAKFAST – For Champions
For breakfast I have chosen «Zicke» which you will find in Carlsstadt, very close to the river Rhine, but still a little bit hidden so you n have to know it is there to find it. It is a very nice place and you will meet all ages there.
http://www.bistro-zicke.de/fruehstueck.html
COFFEE – Caffeine HIT
For coffee I have two favourite places. One is on Karlsplatz and is called "Kaffee Reich & Pure Pastry". And the coffee beans are selected from South America and East Africa. Especially the Ethiopian taste is very good. Then there is another traditional KaffeeHeinemann" which is a real must. It is located very close to the "Königsallee" – a huge luxury shopping strip
https://www.konditorei-heinemann.de/
LUNCH – Fish by the Rhine River
For lunch I would go to "Fischhaus" on Bergerstraße and eat the Lobster Cream Soup. And at lunchtime you will also get a glass of wine included in the price. The bread and dip served with the soup is delicious.
http://www.fischhaus-duesseldorf.de/index2.html
Options: Try MASH for Meat or Lido Hafen for fine-French
DINNER – Historical Music Buffs And Foodies
For dinner I would recommend Czickos. That is an Hungarian restaurant from 1950, especially famous for the very hot goulash soup. Louis Armstrong was there in the 1950´s , and when he heard the students from the Art Academy in Düsseldorf playing music, he ordered a taxi to pick up his trumpet from the hotel and he played together with them. (One of the students was Günter Grass, a famous author in Germany who also studied art.) Nice and true story.
See Also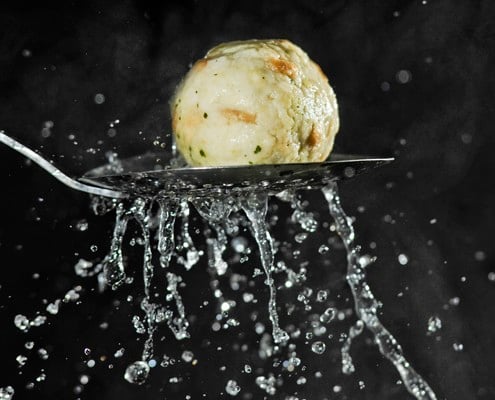 BEER – Alt-bier
But of course a dinner in one of the famous and traditional house breweries is a must. The atmosphere is amazing and it is always crowded and the decibel very high! Ürige,  is a very popular brewery where you can drink  Alt-beer", a TOP fermented craft beer.
http://www.uerige.de/gaststaette-kueche-speisen.html
Images below credit – Tourism Dusseldorf
Michelle Tchea
Michelle Tchea is a 4-time bestselling author. Her books include, Building a Perfect Meal, My Little SoHo Kitchen, Signature Dishes (Australia's Best) and Chefs Collective. Her work can be found in other leading luxury travel and food magazines including Travel+Leisure Asia, SMILE, NUVO Magazine and The Telegraph