What happens when modest ingredients of Russia are presented in a highly creative and modern way? You get the dreamy presentations of pioneer Igor Grishechkin, Russia's chef to watch.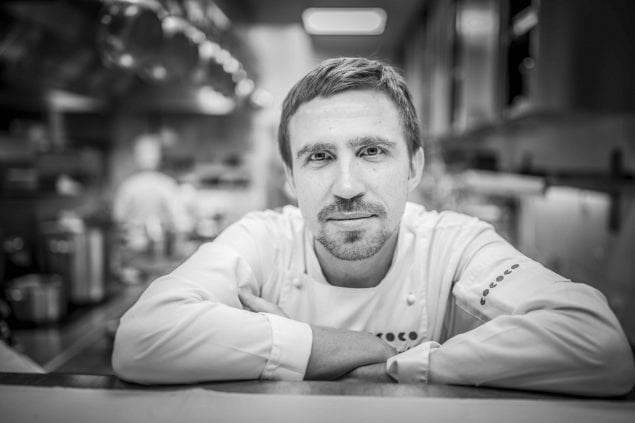 In a globalized world, we are quick to embrace the different food cultures of other countries, and trends in gastronomy change almost as quickly as they do in fashion. Walk down a busy street of any metropolitan city, you are certain to find an array of different countries represented from American burgers to Japanese sushi, Vietnamese phô to Italian pizza. Yet the world has yet to fully embrace the rich history and culture of the Russian kitchen.
This is hopefully set to change soon, as Russia has made their mark in the food sections of the international press over the last 5-6 years, with Moscow's White Rabbit and St. Petersburg's CoCoCo amongst others. Leading the culinary way of the latter is one of Russia's absolute brightest stars on the culinary scene, 37-year-old Igor Grishechkin, who was recognized among the finalists of Chef of The Year by WhereToEat in 2015.
Respecting ingredients from a young age
Before becoming the talk of the culinary town, Igor followed a different path. At university he majored in Social and Cultural Activity Management, and upon graduating he did a stint in the Russian Army. It was some tough love from a friend that steered him down the right path.
"I was constantly changing jobs and doing different kinds of manual labor just to save money. But I had an a-ha moment when one of my close friends sat me down and asked me a hard question. He asked me why I kept changing jobs constantly and what I really wanted to do with my life. This immediately put some thoughts in my head," Igor says and continues:
"It led me to pursue the thing I cherished the most in my childhood, and the memories that stood clearest in my mind. The emotions it evoked when I cooked for my family".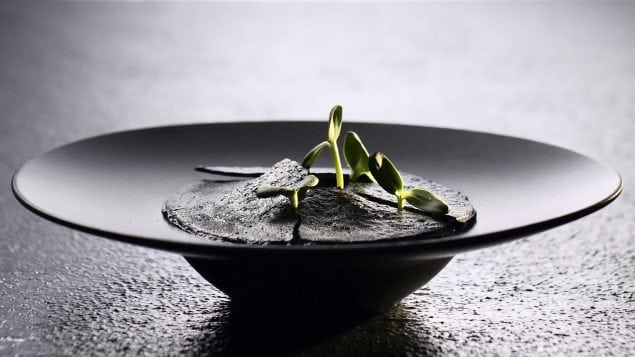 Igor spent his childhood in the countryside growing up with his grandmother. There he saw a lot of things and learned the basic techniques from her, like experiencing first hand where the produce came from, and how a whole chicken would go from a farm to the dinner table. Growing up in Russia, the ingredients sometimes were sparse, and his grandmother taught him how to get the best use out of everything. From eating every part of the chicken's meat, to making broth from it's bones.
"I was taught at a very young age to respect animals and produce. These memories stood clear as the highlights of my childhood, and pursuing a career in cooking was just following the basics of what I loved. It was a very honest way of cooking".
Helping lead the Russian culinary future
In 2006 at the age of 24, Igor left his native Smolensk to pursue a career in Moscow.
His journey took him through French cuisine and techniques at Remi, as well as Casta Diva – an Italian restaurant that was particularly interesting in the way they combined classic Italian food with molecular gastronomy. He then continued to Ragout, under head chef Ilya Shalev. A restaurant he considers was the pioneer in starting the Russian gastronomy revolution.
"In my opinion this was when the whole new restaurant wave began in Moscow. After Ragout an array of interesting food institutions began to appear with interesting food, insight to the whole gastronomic process and with reasonable prices".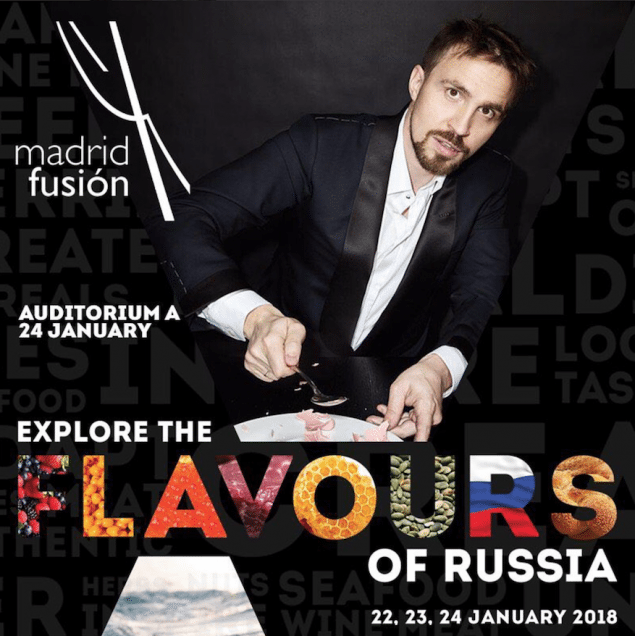 In 2011 Igor decided to leave Moscow and set sail towards St. Petersburg where another career milestone would await him, when he was introduced to LavkaLavka – a Russian farmers distribution network. Since 2009 LavkaLavka has specialized selling products from local farmers, as well as starting small shops, bistros and a restaurant where slow food produce was made available to the steadily growing socially conscious people of Russia, for a reasonable price.
"LavkaLavka was like a gastronomic living room, where I'm basically standing in the store and cooking food live, using the leftover products from what they ship out to customers. This gave people the chance to come in and talk to me about the products and the vision and mission of LavkaLavka."
The opening of CoCoCo
One of the people who stopped by LavkaLavka was Matilda Shnurov. Matilda, who was well known in Russia for being the wife of one Russia's leading rock stars, Sergey Shnurov, also had very big passion for sustainability and slow food. The pair had an immediate connection, and a future collaboration was in the works.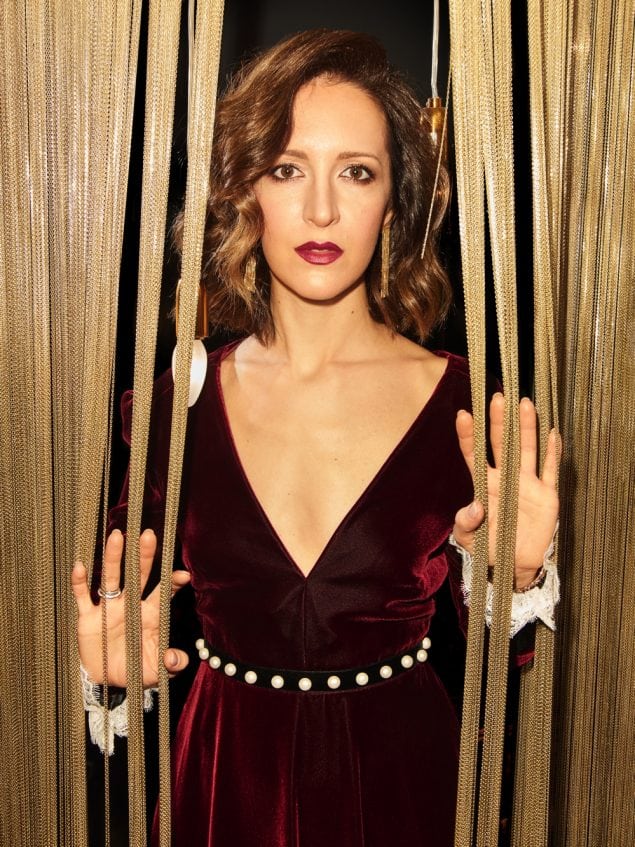 "Matilda explained her vision about a restaurant she wanted to open and how slow food and local produce was the pride of the place. It took no more than four months and CoCoCo (in English; KoKoKo) opened, and I was there from the beginning", Igor says and continues to explain the vision and mission of the place:
"There are two main pillars to explaining CoCoCo. First and foremost it's to cook and use local products from farmers in Northern Russia, and secondly to stay true to Russian cuisine. This proved to be a very big challenge for us, as the availability was limited thus resulting in expensive prices, and Russian cuisine restaurants were not popular at all".
But since opening their doors in 2012, Igor, Matilda and the rest of the team at CoCoCo has surely made a very impressive effort to attract the attention of the world press and even more to change the minds of the Russian population to try and make Russian cuisine en vogue yet again.
This feature has also been achieved by some noteworthy collaboration in Igor's kitchen. Internationally acclaimed chefs Mauro Colagreco of Mirazur in France and Gaggan Anand of Bangkok's Gaggan (rank as No. 3 and 5 respectively on The World's 50 Best Restaurants list) have both made guest appearances alongside Igor, with more to come in the future to further introduce Russian cuisine to his peers.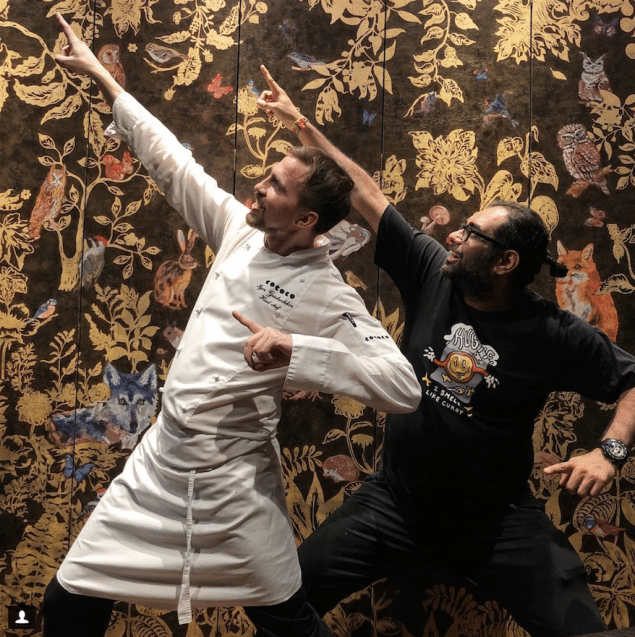 Igor explains that CoCoCo is not about reconstructing Russian recipes handed down by generations, but more about using Russian produce and traditions, giving it a contemporary twist and using modern techniques. The end result will be narrating a story for the guests by evoking Russian culture and emotions. All of which Igor creates by looking back to his own childhood memories.
"It's like a theater experience", Igor says.
A theater experience
"I use the local produce native to Russia, but tap into popular culture to give it a story. This could be by looking to other worldly kitchens, like the Japanese when I create maki-style anti-sushi pieces made of a base of dark bread topped with typical Russian ingredients like sprouts, smoked mackerel, salted heering and red caviar. All Russian and all better when washed down with a vodka", he laughs and continues:
"The other part is using references that people can relate to. One being the Fabergé egg. The Fabergé egg is an essential part of Russian history and is actually native to St. Petersburg. At CoCoCo I take that cultural feeling of luxury and serve a similar amuse-bouche, appetizer for my guests. It's an egg inside the egg, made of crispy egg white and egg yolk-based sauce, black caviar and gold. "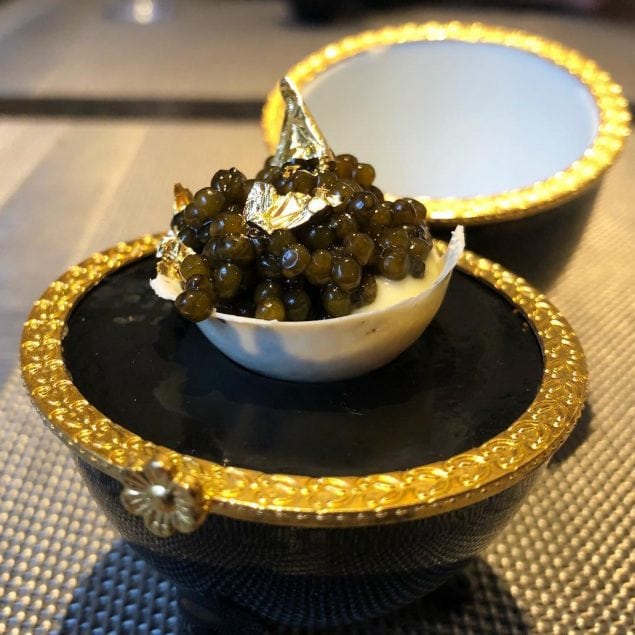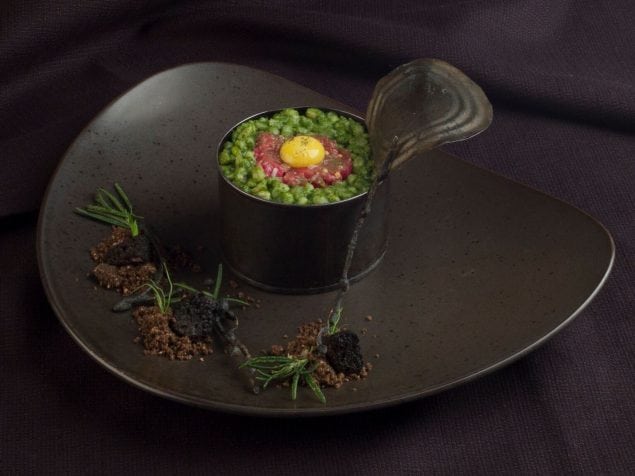 Other notable and awe-worthy presentations include the "tourists breakfast" – a modest and honest serving of pearlotto, beef tartar and raw egg yolk, creatively served in a classic tin food can that instantly gives you an 80s diner vibe, or the immensely impressive flower pot, which on top of being 100% edible, can be seen as a mix of pop art and surrealism.
"The flowerpot tells a story that we can most certainly all relate to. It's about being a kid and being mischievous. It's when you run around in your childhood house and you accidentally break a flowerpot that you know you are going to get in trouble for. This dish is a photographic recollection of this memory. A memory of your childhood almost everyone in the world can relate to", he says and explains the pot is made from dark chocolate, halva and sour cream mousse with ice cream.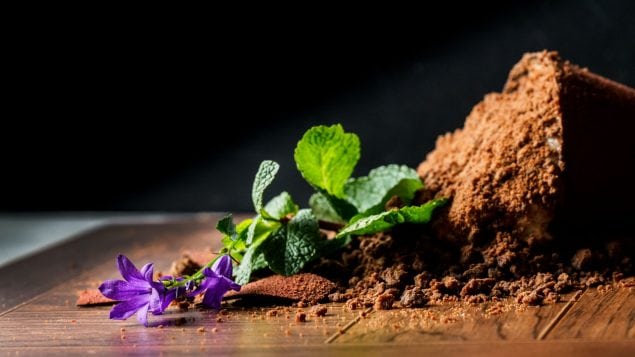 This attention to detail also shows in other aspects of CoCoCo. The name also has an interesting story.
See Also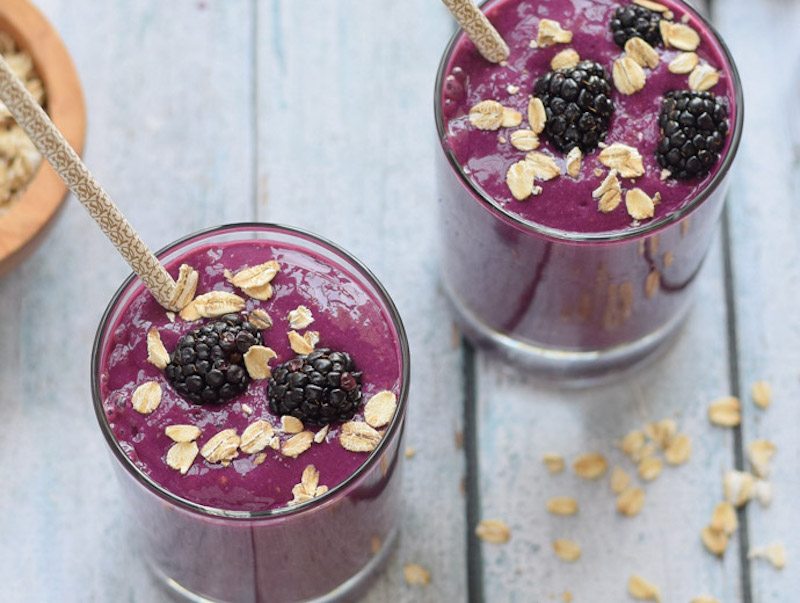 "It phonetically sounds like an utterance of different sounds without any meaning. These sounds can be interpreted in vast ways, but one of the sounds of a chicken. This is a reference both to our collaboration with farmers as well as our produce, where chicken is very evident. Secondly graphically the name and graphic identity is also very reminiscent to Pacman, whose sole journey was to wander around and eat", he says, referencing the popular 80s arcade game.
"So to understand CoCoCo as a name, the references, the visual identity and the vision should be viewed as an intertwined package. That is CoCoCo".
Like its cuisine, the restaurant's appearance reflects accordingly to the theme. The décor is irrefutably Russian, while still maintaining that dash of hip that attracts the hard-to-please younger, generation of social media-savvy millennials, golden dinner china in velvet versus wood environments, that reflects brightly in the large mirrors on the wall.
This while a beautiful pattern of black feathers symmetrically decorates the ceiling. All in all creating an alluring illusion of dining inside a jewelry or ballerina box.

A trendy Russia
While Igor and CoCoCo are doing a marvelous job of capturing the essence of Russia, it makes you wonder why, a nation as rich on culture as Russia, has yet to really make a mark on the world food scene. Igor believes the nation has a lot of potential and that we are still only looking at the tip of the iceberg.
"I think both Moscow and St. Petersburg have a lot for potential for international growth and there is a lot of blossoming talent. I think creatively the capital of the food scene is here in St. Petersburg. In Moscow it seems people are more interested in financial success rather than creative direction, whereas here in St. Petersburg the chefs and restaurateurs think more freely and creatively and have no fear experimenting with new things. Like we do here at CoCoCo".
Igor also believes that Russia stands out in various ways compared to other countries and that this can be a strength. The rich history of smoking, pickling and salting is something that Russians have done out of necessity for generations, but here it adds some Russian DNA to the final product.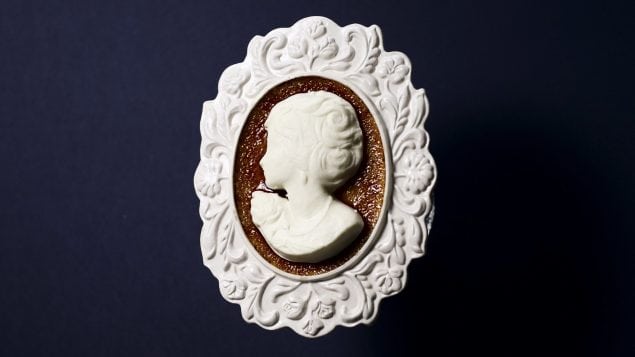 He empathies that despite the harsh climate, Northern Russian soil grows over 30 different kinds of wild mushrooms, which all have distinctive tastes that can be used to enhance flavors of more traditional, cost friendly products like green buckwheat, pearl barley and, one of the most popular Russian ingredients, beetroot.
"It sounds like such simple ingredients, but Russians have so many techniques and methods to not only cook these modest ingredients, but also to store them through the winter", he says and reveals what he thinks is the most popular food trend in Russia.
"Comfortable food with good solid ingredients is a trend that never goes away. I hope this trend will also be the next global food trend and that people will look to us. We are kind of like Scandinavians. We have spent a lot of times honing our culture and our techniques and now we are ready to serve it to the world."
Judging by the vast popularity of CoCoCo and the creative approach of Igor Grishechkin, it's safe to say that the world is ready to eat what he serves.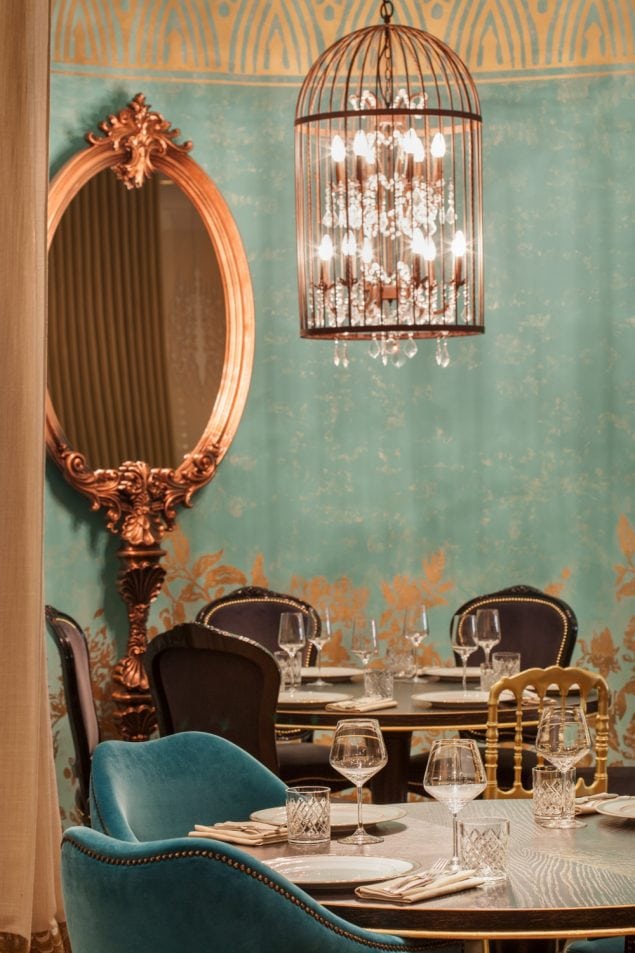 CoCoCo – Voznesensky Prospect 6, Saint Petersburg – www.kokoko.spb.ru