No matter how you spell it, check out these delicious food combinations on a stick. You'll want to throw all of these kabobs on the grill this Memorial Day weekend. The best part? These are all so easy.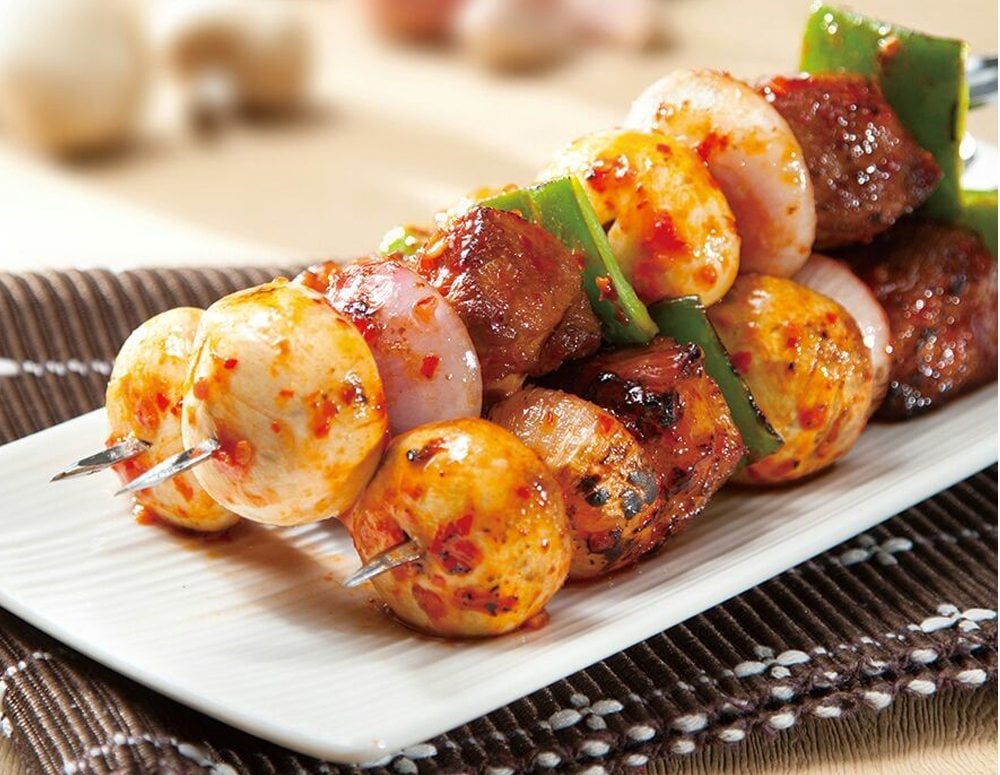 Honey Oyster BBQ Pork Skewers
Lee Kum Kee's Premium Oyster Sauce and Chili Garlic Sauce add a savory warmth to these honey-drizzled skewers for an easy meal without a ton of work. See the recipe.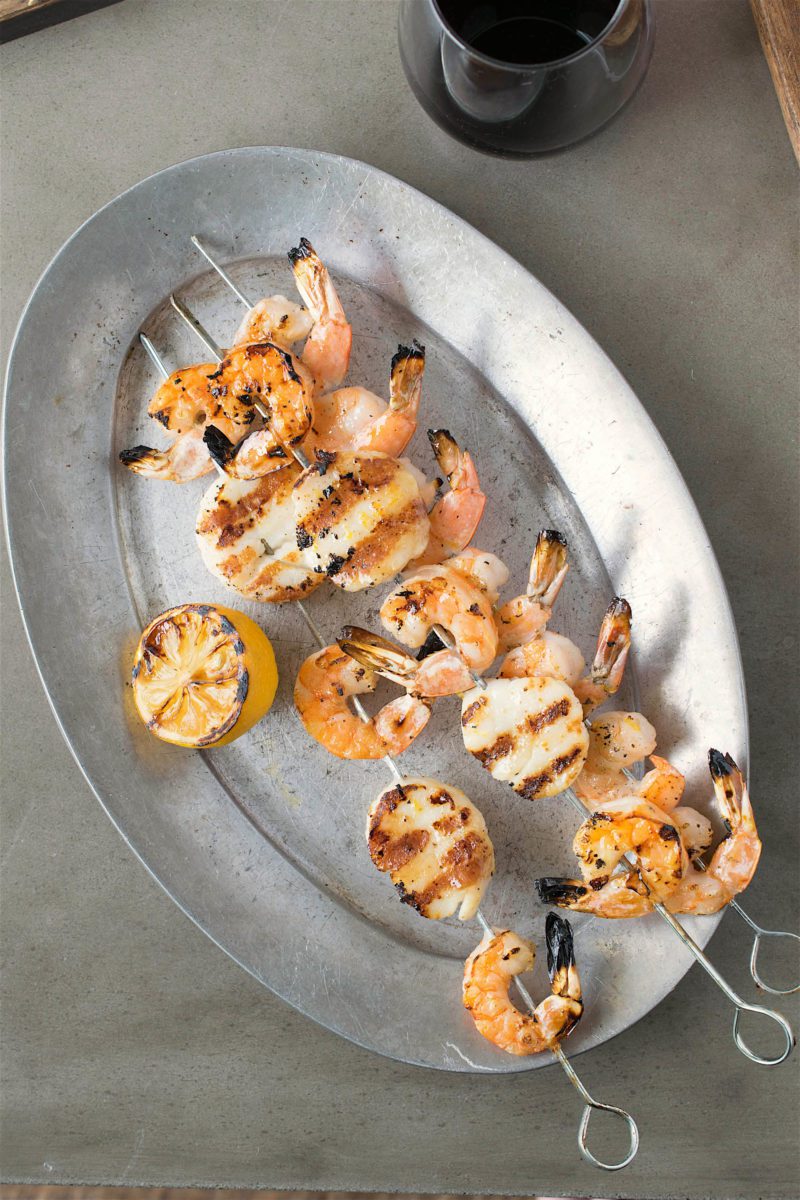 Lemon Seafood Kabobs
Keep things simple this summer and head out to the grill with fresh seafood, a lemon, some seasoning, and a bottle of wine. That really is all you need for a delicious meal. See the recipe.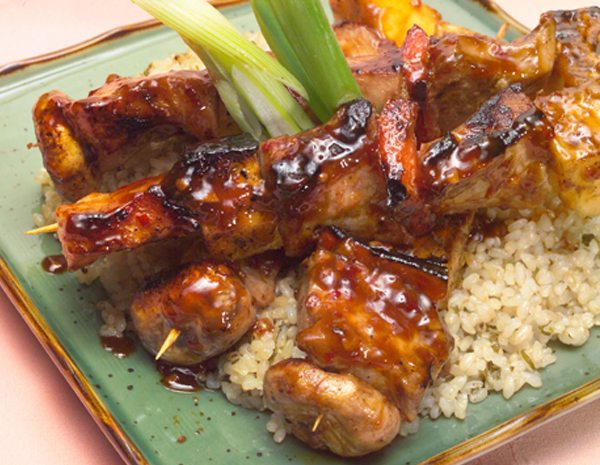 Pineapple Pork Kabobs
Pineapple and pork never tasted better together! Lee Kum Kee Oyster Sauce enhances the taste and appearance of these craveable kabobs. Serve on a bed of rice for a simple yet delicious dish. See the recipe.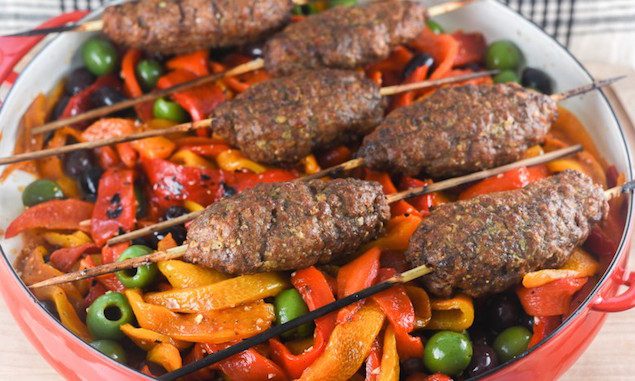 Grilled Meatball Kebabs and Roasted Pepper Salad
These giant meatballs, grilled and juicy, are influenced by the many homemade sausages and skewered meatballs of the Balkans. This version is based upon cevapi. It is great served with polenta. Remember to soak the skewers for 30 minutes before grilling. See the recipe.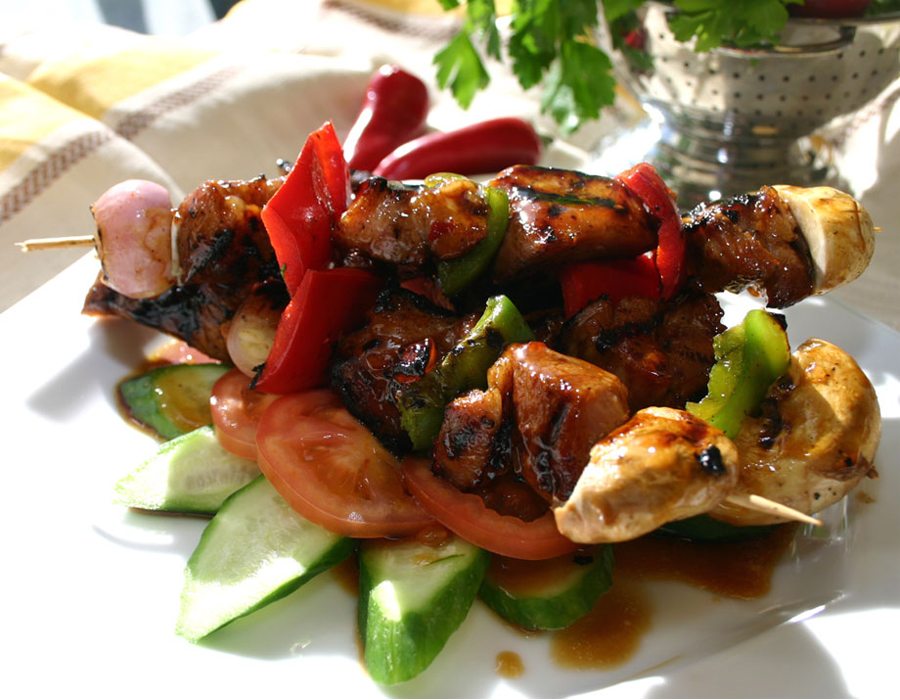 Summer Beef Kabobs and Vegetables
Marinated in an irresistibly delicious sweet Lee Kum Kee Hoisin Sauce, tender beef and colorful veggies are sure to satisfy the whole family. See the recipe.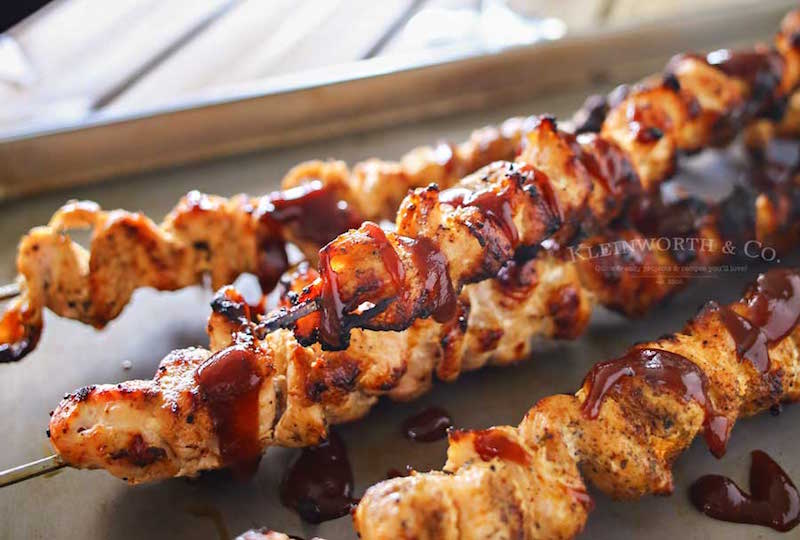 BBQ Chicken Skewers
Head outside and make these sinfully easy and delicious chicken skewers doused in spices and a simple barbecue sauce. See the recipe.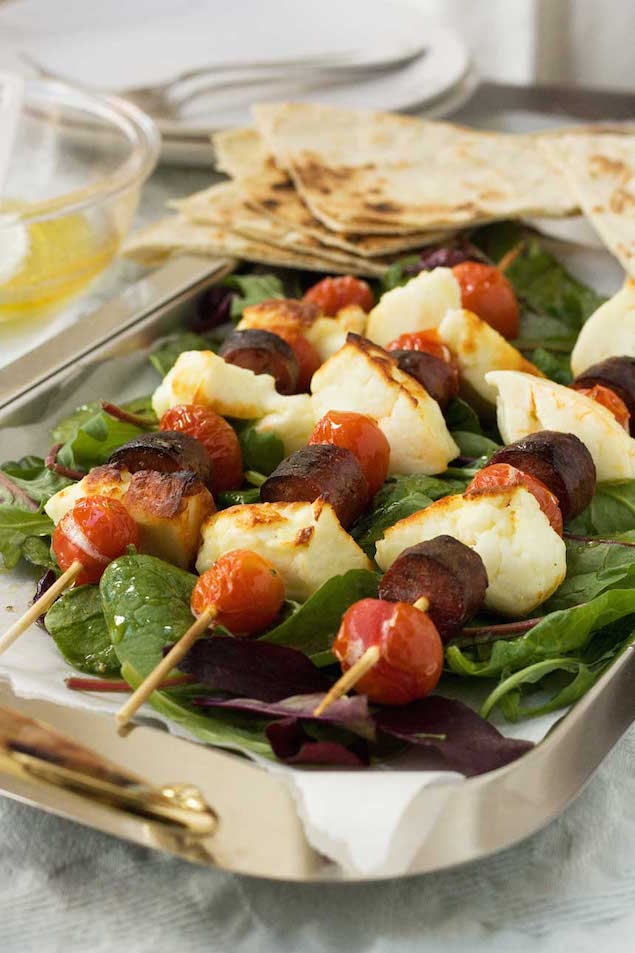 Grilled Halloumi Skewers
The salty cheese made exclusively in Cyprus is absolutely delicious when fried or grilled. This summer, thread it on skewers with chorizo, tomatoes, and drizzled with a honey-lime dressing. See the recipe.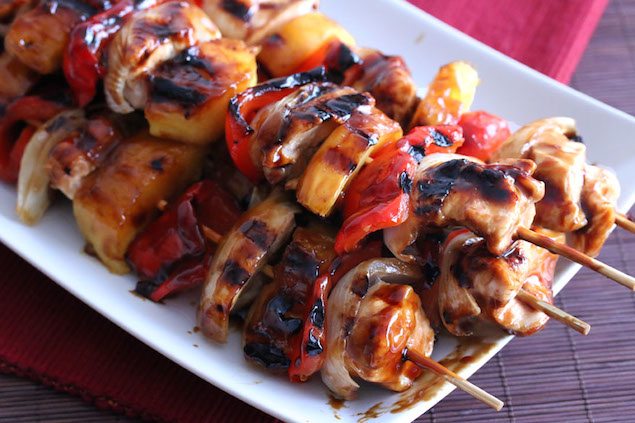 Teriyaki Pineapple Chicken Kabobs
Nothing beats a sizzling hot skewer from the grill that's slathered down with a luscious, sticky finger-lickin' sauce. These Teriyaki Pineapple Chicken Kabobs are fast and easy to make and are a guaranteed hit at your dinner table. See the recipe.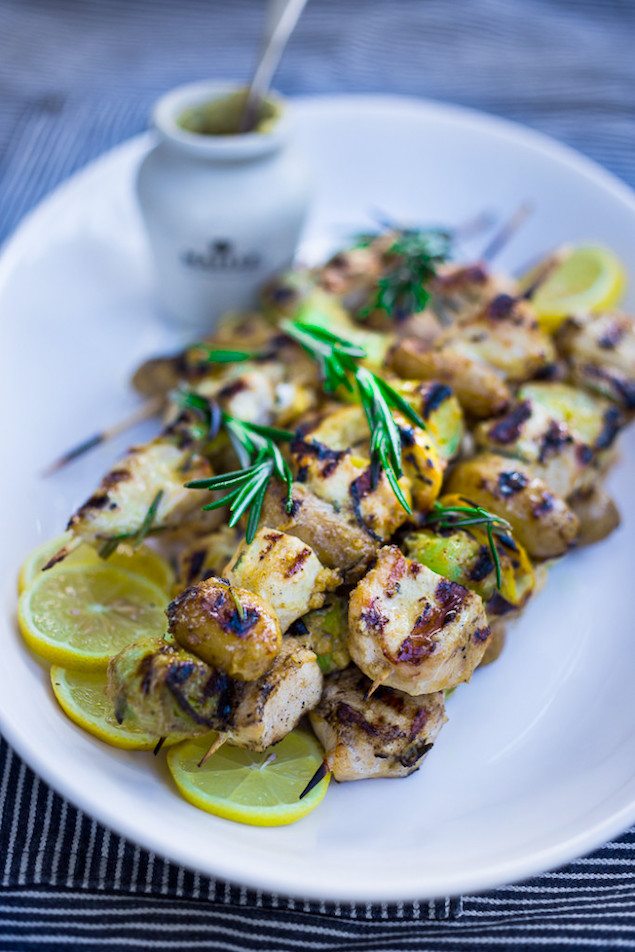 Grilled Leek, Potato and Chicken Skewers with Mustard-Rosemary Sauce
Chicken skewers on the barbecue receive a French makeover with leeks and potatoes lathered up in a Dijon Garlic Rosemary Sauce. See the recipe.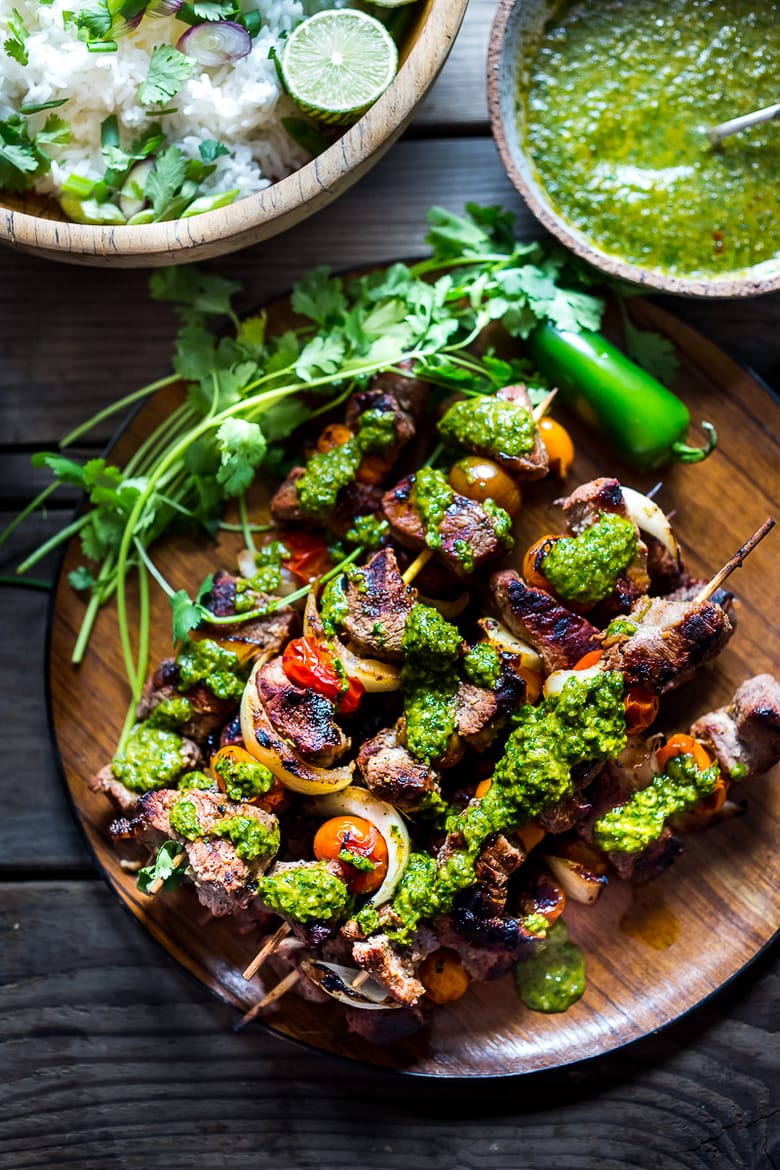 Chilean Beef Skewers with Chimmichurri
Smokey beef and a beautiful herb sauce. What could be better? See the recipe.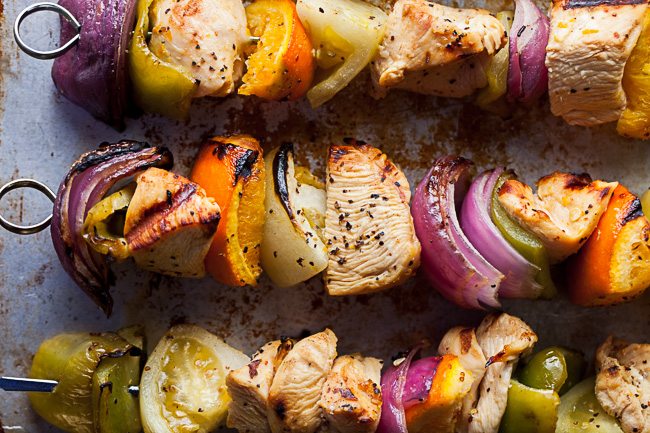 Green Tomato and Orange Chicken Kabobs
Fire up the grill and get these fresh, flavor infused kabobs going. They can be paired with rice or a salad for a full meal or served as is for a tasty appetizer. See the recipe.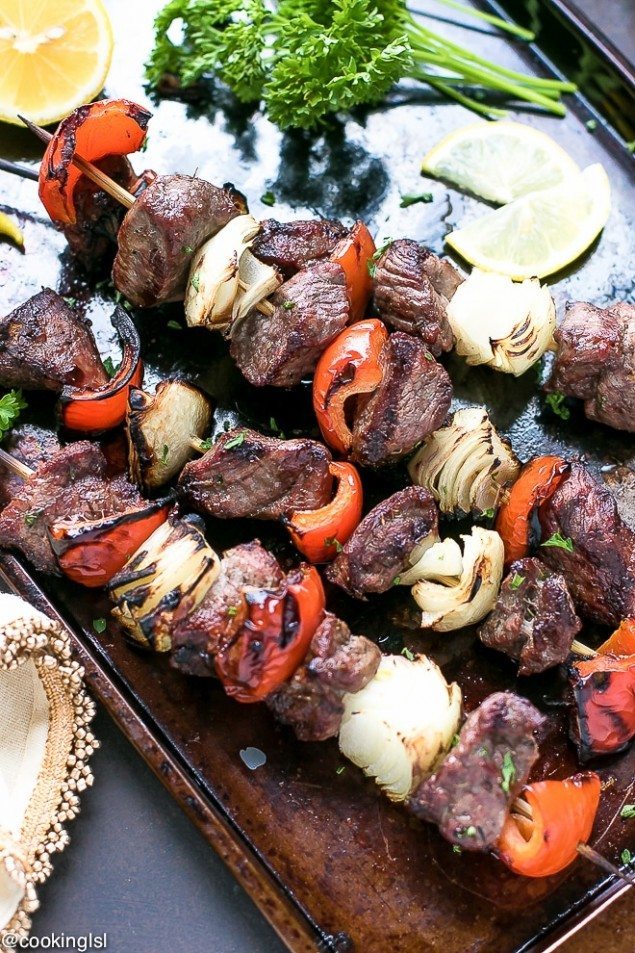 Grilled Lamb Kebabs
Marinated with simple ingredients and layered on a skewer with your favorite vegetables, these grilled lamb kebabs are nothing short of delicious. See the recipe.