Brooklyn is hip, old-school candy is trendy, taffy is delicious. What could be a better trifecta? We checked in with confectioner Marisa Wu, who is the founder of the Salty Road, just in time for National Taffy Day.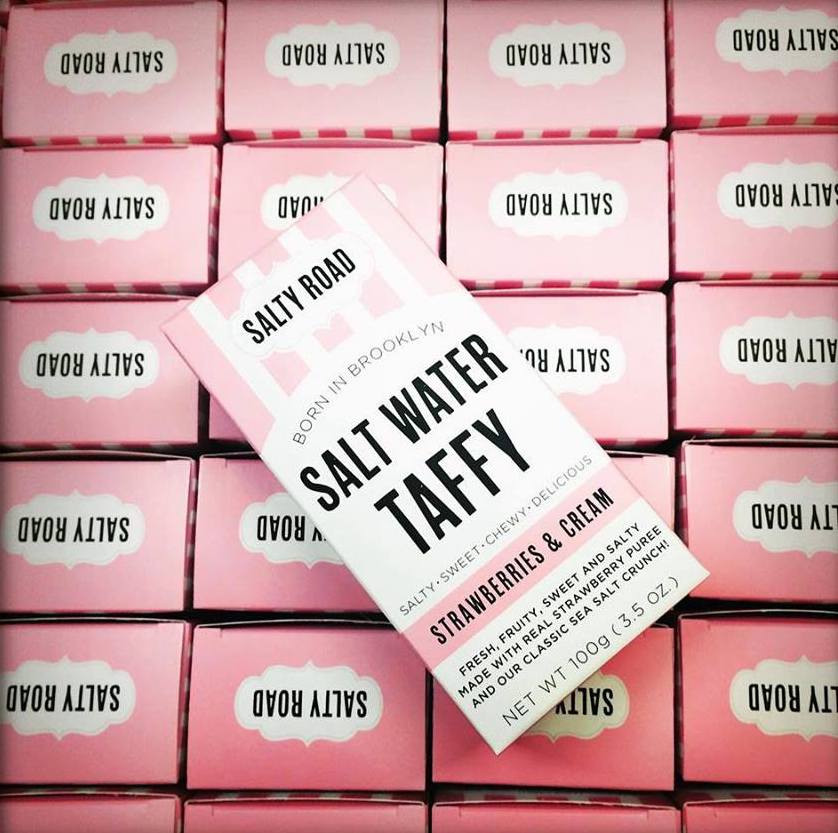 Taffy is a chewy treat that can be just about any flavor. Pop a piece onto your tongue and memories of summer days spent perusing east coast beach towns immediately float back to mind. We remember being particularly stunned with our noses pressed to the glass watching machine arms pull loops and loops of candy. It was a beautiful sight for our eyes.
To celebrate National Taffy Day, we checked in with Marisa Wu who is the founder of New York City's only locally-produced salt water taffy, Salty Road. Salty Road will be unveiling new baby boxes of taffy ($5 each) just in time for the sweet day. The taffy, which comes in flavors like Tropical Mango, Sea Salt Caramel, and Apple Pie are made with real spices, fresh fruit purée, and an extra big helping of large grain sea salt. Not close to Brooklyn or a beach town? No worries, taffy orders can be made online at thesaltyroad.com.
We had the pleasant opportunity to try some of their taffies. It immediately took us back to summers in a beach town with the family, strolling the boardwalk on our way to build castles in the sand. Combination of sucking, chewing and rolling the candy around our tongue brought burst of flavors and a coating of sweetness that was broken up once we hit a crunchy crystal of sea salt. It's a magical combination. It's hard to choose a favorite, but we especially loved the Banana (We were surprised by this, more on the flavor coming up from Marisa.) and the Caramel Sea Salt. Next chance we get, we will be trying the Salted Mango Lassi or the Salty Peanut, or any of the limited edition flavors for that matter. Marisa's all time favorite flavor is the first one she every made, vanilla with sea salt. She loves making her taffy with real ingredeints and not artificial flavors. But besides vanilla, the banana is a real game changer for her. To make their banana taffy, they literally use bananas that were speckled with brown spots mashed them up and put them in the cook. The taffy comes out tasting of caramelized banana bread and it not super sweet or artificial tasting.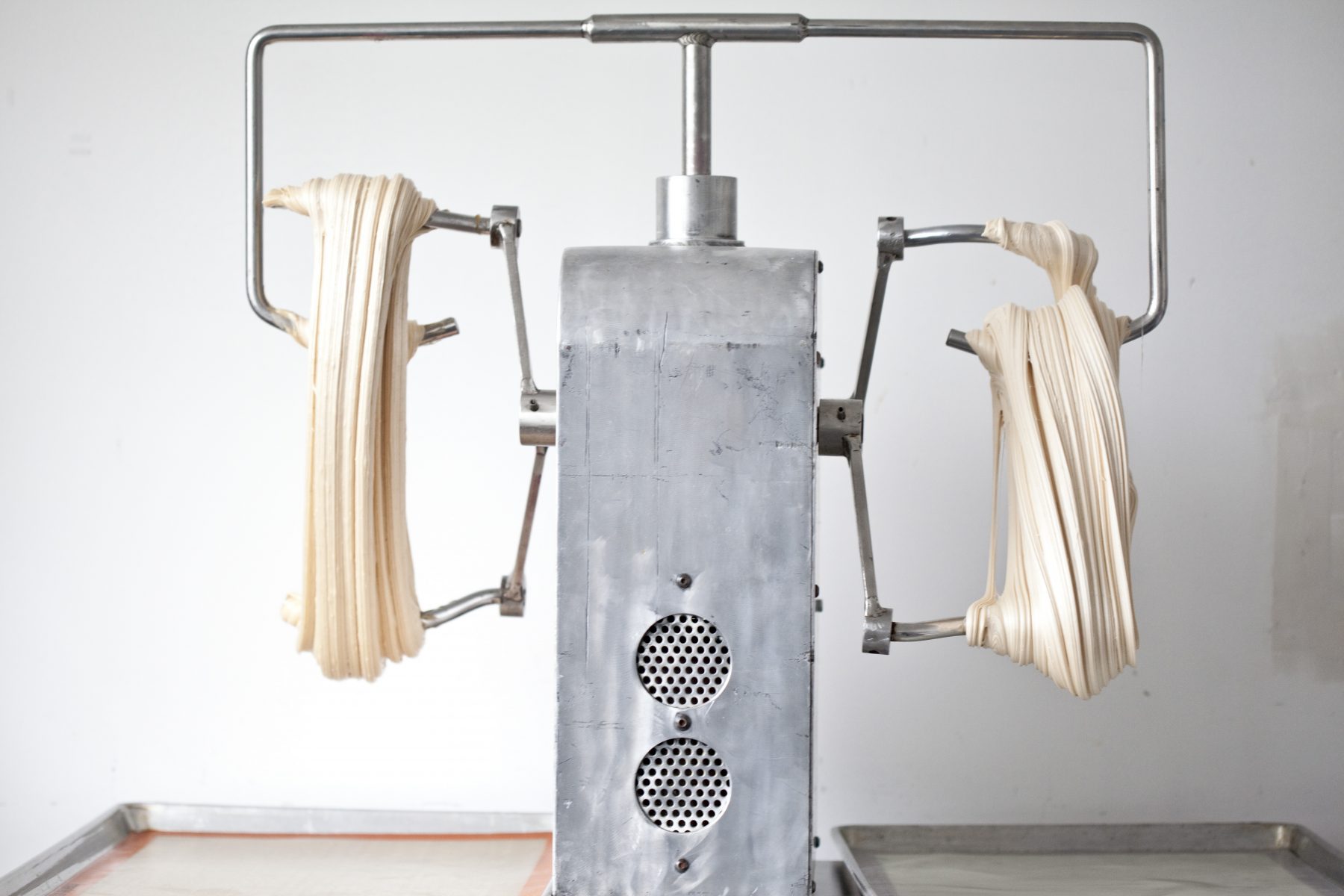 Images courtesy of www.thesaltyroad.com
Clearly we are still enamored by the tools used to make taffy, so we had to ask Marisa about hers…
Marisa: There is actually one shop that still makes confectionery machines in the US, Savage Brothers – not the most p.c. name but they make incredible candy kettles and table coolers, everything else we have is vintage. The very first taffy puller I got was bought in Florida. We named her Rosie which is a twofer – the robot maid in the Jetson's – cause she's a work horse and they actually look really similar to me and don't take crap like Rosie the Riveter.
Our cutting and wrapping machine is probably about 100 years old from a company that no longer exists in MA. It still works like a dream- most of the time. We call her Harriet and we love her – back in the day when we did everything by hand I was the fastest cutting and wrapping person I could do 2 in a minute, Harriet can do 100 in a minute. She changed my world. The one thing that I wasn't expecting when I started the company was to learn so much about old machines. It's not like I can just call any restaurant mechanic to come over and look at a machine. Or for that matter go to a restaurant supply shop and buy a new cutting and wrapper there are a very finite amount of these machines in the U.S.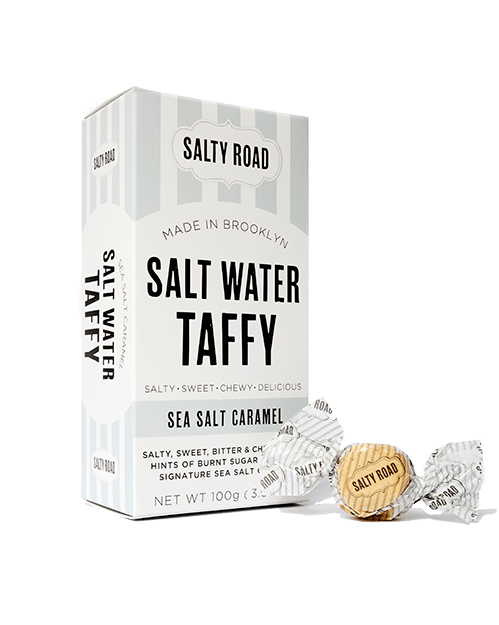 Do you ever drink something while chewing on taffy?
Marisa: Our chocolate chews and coffee in the morning is one of my very favorite things! The best way to wake up.
Any funky, weird flavors you have been experimenting with?
Marisa: We are working on a beer flavor right now. We will be launching the last week of May. It's a lighter beer flavor which makes it way more difficult. I think in the future we will do an IPA or something way stronger. We also have been talking about doing a butter corn flavor – that one we have been thinking about for a super long time. We have pages of ideas but always like to hear from people and see what they want to eat! That's why we came up with the small batch dreams so that we could do a fun new flavor every month and not have to worry about the whole packaging minimums headache.
What's a business challenge to selling taffy?
Marisa: I think the hardest part of selling taffy is dealing with people's preconceived notions that taffy just sucks, just like I thought when I started. I can't tell you how many times people tell me "oh I thought I hated taffy until I tried yours."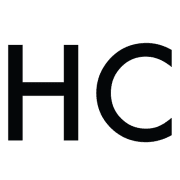 Honest Cooking
The Honest Cooking editorial team handpicks inspiring culinary stories to share with you that we think are beautiful. We strive to create an inspiring place for culinary exploration, salivating recipes, interesting personalities and stories.