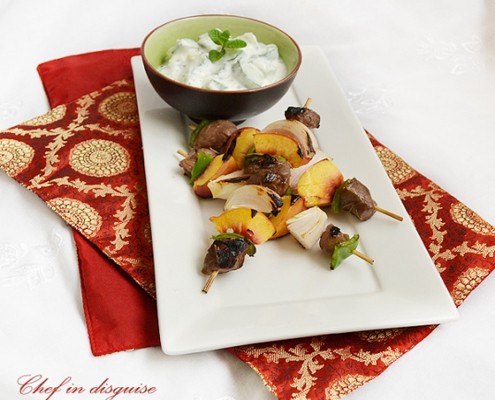 Do you like tea? How about thinking outside the cup? Tea is good for so much more than drinking.
By Sawsan Abu Farha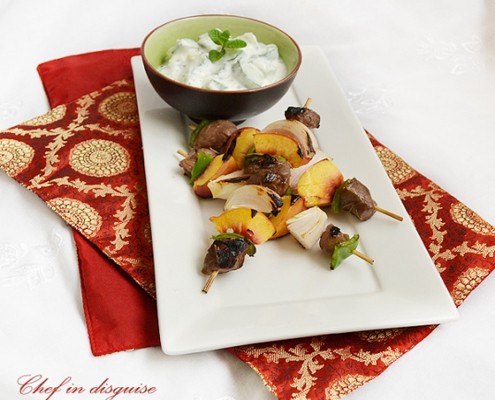 I love tea, I have at least 5-6 types of tea on hand at all times. I have used it to marinate dried fruits for baking bread but I never thought of using it in cooking before! This challenge was truly an eye opener and I can't thank Sarah enough for hosting it.
Apparently brewed tea makes an excellent spice if you simply grind tea leaves in a pepper mill and combine with white pepper.you can use it as a rub for steak or chicken.
Tea makes a wonderful marinade instead of throwing out the extra tea left in the teapot at the end of teatime, try adding it to your favorite marinade for chicken breasts  of kabob
Tea is an efficient tenderizer. Rooibos "Red" tea has been shown to have similar results and may add yet another unique nuance for your culinary delights.
Tea can also be used as an aromatic: Try using Jasmine tea to make rice and transform it from an every day dish to a true treat
I personally used it to marinate meat for kabob, they turned out phenomenal. The meat was tender and juicy with a hint of tea flavor
Do you like tea?How about thinking outside the cup? Tea is good for so much more than drinking
Ingredients
1 cup(200ml) water
4 tea bags Earl Grey
juice from 1 lemon
1 tbsp. (18 grams) honey
salt and pepper
1 tablespoon (15 grams)rosemary
1 teaspoon (5 grams)mustard
1 pound beef or chicken cut into kebab chunks
1 medium onion
1 green pepper
2 nectarines
shish kebab skewers
Instructions
Bring water to a boil and pour over tea bags in a mug for 5 minutes remove tea bags.
Stir in remaining ingredients and cool to room temperature.
Add the meat, toss to coat and marinate for 1 hour.
Assemble skewers, alternating meat, fruit and vegetables.
Barbecue or cook in oven, turning skewers and frequently until they reach the desired level of done.
Sawsan Abu Farha
Passionate food explorer Sawsan Abu Farha lives in Jordan and enjoys mixing east and west in her kitchen aiming to get the best of both worlds.Juggling work, motherhood, blogging and a passion for food and food photography, she shares her journey in her blog "Chef in disguise".