A semi-melting dessert to freshen you up comes from Kalle Bergman today. Elderflower cordial sorbet.
By Kalle Bergman – Photo By Mads Damgaard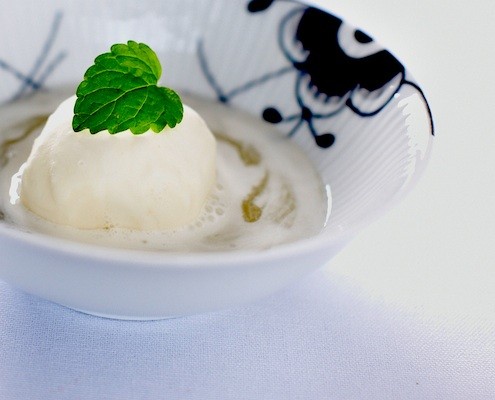 The elderflower can perhaps not be exclusively considered a quintessential Scandinavian produce, as it is actually to be found in nearly all corners of the globe. But most Scandinavians are probably likely to claim that the classic elderflower cordial originated in the Nordic region – and the sight and smell of this amazing flower is certainly something that reminds me of childhood summers in Scandinavia.
See Also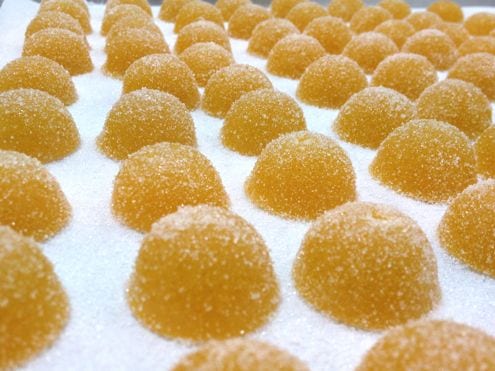 Normally I'll enjoy the cordial mixed with ice cold water, but it is also an excellent dessert ingredient. Like here for instance, served as a sorbet, floating and melting in a sea of it's own juices.
Melting Elderflower Cordial Sorbet
A deliciously refreshing dessert with Scandinavian flavors.
Ingredients
1 Pint (0,5l) of concentrated elderflower cordial
1 Lemon
1 Cup (2,5dl) of water
2 Egg whites from free range eggs
4 Tablespoons of sugar
Instructions
Heat the water and sugar until the sugar has disolved. Leave to cool for 15 minutes.
Mix ¾ of the cordial with the juice from lemon and the sugar water.
Whisk the egg whites into a stiff foam. Gently fold into the cordial mix.
Place in ice cream maker and run until smooth. Serve immediately.
Mix the rest of the cordial with the amount of water the label dictates. Chill in the freezer for 5-10 minutes before serving.
When serving, place one ball of sorbet in the middle of a deep plate.  Pour a couple of tablespoons of the chilled elderflower juice over the sorbet so it starts melting slightly. Garnish with a mint leaf.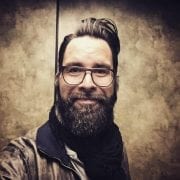 Kalle Bergman
Kalle Bergman is a food writer and media entrepreneur who is the founder of Honest Cooking. As a food writer, his writing has been regularly featured in publications like Gourmet, Los Angeles Times, Huffington Post and Serious Eats. He is obsessed with simple food, more often than not from his native Scandinavia.