Nachos are a great way to sneak in veggies for the little ones. Try this colorful nacho recipe and watch the little fingers eat it all up!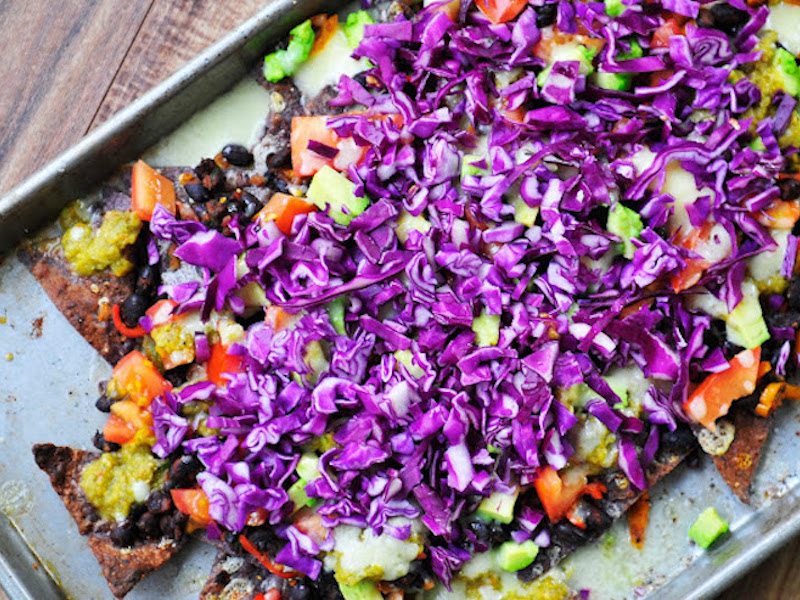 Nachos are quickly becoming a staple on my menu of easy recipes. The key for me is finding new and creative ways to reinvent an oldie but goodie. I know I sound like a broken record but we have slowly been cutting back on our meat consumption and replacing our decision with more beans, rice and vegetables.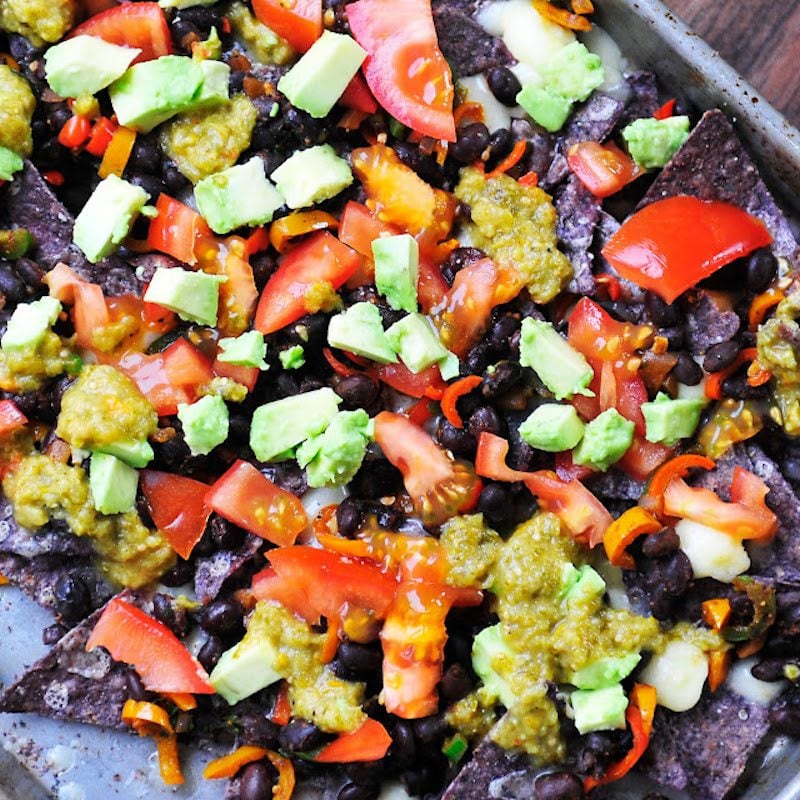 I can say that most of my recipes are kid tested and approved. I am always trying to figure out new and creative ways of sneaking healthy food into a kid's diet.
Cabbage on nachos might sound crazy, and well, maybe it is. I think it's refreshing and adds so much color to an already bright dish.
Try it–you may just like it!

Colorful Black Bean Nachos
Ingredients
½ bag of your favorite tortilla chips
1 fresh tomato, diced small
1 ripe avocado, diced small
2-4 tiny bell peppers, orange and red, sliced in rings
2-3 cups of shredded purple cabbage
2 cups of shredded white cheddar (use Vegan cheese if this is your eating style)
Salsa Verde
Black Beans (Use can if that is all you have)
Instructions
Spread chips all over a cookie sheet. Sprinkle cheese. Broil until melted.
Add the remaining ingredients. NOTE: You can warm the black beans up in the microwave so they are not cold from the can or fridge.