Cinnamon Crispies are baked treats with a cinnamon and sugar filling. And with a blend of regular and brown sugar, they're a real treat.
By Prathima Rao
It's that favorite time of year again – houses lit up, the smell of sweet treats being baked in the air, malls filled with exciting shoppers, Christmas carols being sung by little kids. And these are enough to get one into the spirit of Christmas. Friends and family drop by to visit to us and exchange their Christmas stories. And what better way to treat them than with a plateful of freshly baked cookies or cakes. Giving, sharing…is all part of Christmas..right??!
I was hunting for a recipe to get myself warmed up for the Christmas preparations planned for next week and these Cinnamon-y treats met the criterion to the ' T '.
Cinnamon Crispies are baked treats with a cinnamon and sugar filling. And with a blend of regular and brown sugar, no wonder these can be quite a treat..Baked a batch of these last evening and they tasted yummm..The outsides are bit crispy & crusty and the center slightly soft which reminded me of a muffin or maybe a bread even.. But not that soft of course. Maybe flattening then a little more will make the centers even more crispier, if you prefer it that way.
Some traditional recipes I came across even require yeast to make these. The one I tried out makes use of baking powder and baking soda. Very little sugar is added and these have just a hint of sweetness.
These make wonderful breakfast treats or for brunch or with afternoon tea or late evening snack or a mid night snack!! Yes, basically good for anytime of the day but even more heavenly with a cup of hot tea or coffee..
I wanted the outsides a still more crispier and baked the second batch today morning. Go through my notes to see how I baked them to get a crispier outside.
Cinnamon Crispies for Christmas
Cinnamon flavored baked treats - they have a cookie texture and crunch on the outside but slightly soft on the insides.
Ingredients
All Purpose Flour/ Maida – 1 cup
Baking Powder – ½ tsp
Baking Soda – ½ tsp
Powdered or Castor Sugar – 2 tbsp
Brown Sugar – 1 tbsp
Cinnamon Powder – ½ tsp
Vanilla Custard Powder – 1 tsp (for crispness)
Butter (cold/ slightly soft) – 2-3 tbsp
Chilled water or milk ( to knead into a dough ) – ¼ cup (add or less)
For the Topping
A pinch of Brown Sugar over each piece
Instructions
In a mixing bowl put the flour, baking powder and baking soda. Mix thoroughly with a wooden spatula.
Add in the castor/ powdered sugar, brown sugar, cinnamon powder, custard powder. Mix again.
Add the butter (I added only 2 tbsp) and mix with the wooden spatula till the flour is slightly crumbly.
Now add the chilled milk OR water (I added water) and mix with hands to form a semi-soft dough (not too stiff and neither too soft). Add the milk/ water a spoonful at a time as required. Do NOT over knead the dough but knead gently to a dough of required texture.
You may refrigerate the dough for 15 to 30 mins if butter melts and the dough is a bit difficult to handle. Refrigerating will firm the dough.
Preheat the oven at 200 C for 10 mins. Grease a baking tray or muffin tray (see notes) lightly.
Shape the dough into small balls and flatten slightly. Arrange on the prepared baking tray.
Sprinkle a pinch of brown sugar over each piece. Bake in the preheated oven at 200 C for 10 to 15 mins (see notes below). They are done when the bottom is crisp and brown and tops are lightly browned in some places.
Cool and store in airtight container. These stay good for 15 days.
Notes
1)The first time I made these, I got 10 crispies. The second time around about 16 for the same measurements! 2) Mine took 15 mins to get baked. The first 13 mins I baked with the tray on the middle rack and for the last 2 mins kept the tray on the top rack so that the tops turn bit more crispier. 3)If you make a batter like dough, you can pipe the mixture onto the baking tray with a piping bag and a star nozzle attached. You may pipe as rosettes or even like fingers..Or maybe even drop spoonfuls of the wet dough onto baking tray and bake. 4)If you make a hard dough, roll it out and cut into desired shapes with a cookies cutter and bake. 5) These crispies are baked in a muffin tray sometimes so that they do not flatten out completely when baking. Baking in a baking tray will yield more crispier ones.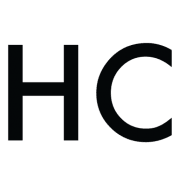 Prathima Rao
Born and brought up in South India amongst hard core food enthusiasts. Cooking and food has always been a part of Prathima's growing years with every family gathering accompanied by a scrumptious and elaborate meal. Now, traditional vegetarian food of her community has paved way to contemporary and quicker dishes.