Caramel and Pear Winter Crepes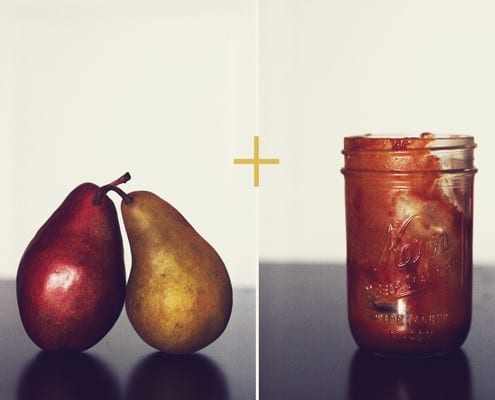 Crepes are sold as winter street food in many parts of the world, but they're also easy to make at home. Even without a crepe pan, a shallow skillet and some clever wrist action will do you good.
By Sarah Suksiri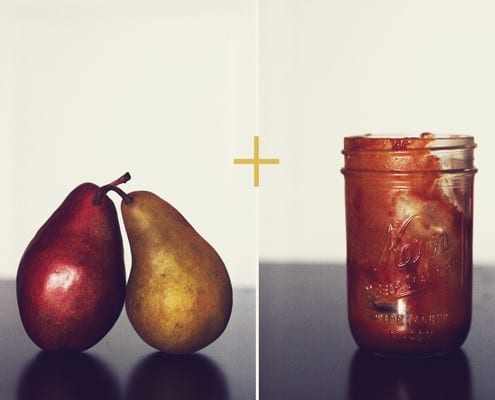 There's nothing like walking down a cold street holding a hot treat – especially if that treat is a crepe, and that crepe is filled with warm pears and caramel.
Crepes are sold as street food in many parts of the world, but they're also easy to make at home.  Even without a crepe pan, a shallow skillet and some clever wrist action will do you good.  Make a dozen or so for your family brunch, and then let everyone get creative with the season's different combinations of toppings and fillings.  In the winter, I like to fill my crepe with pears sauteed in butter and cinnamon, topping it off with some homemade caramel sauce and a sprinkle of orange zest.
Caramel and Pear Winter Crepes
Try this warm pear and caramel filling: it's like Christmas in your mouth.
Ingredients
Crepes
1 cup (110 g) all-purpose flour
1 cup (237 ml) milk
½ cup (118 ml) lukewarm water
4 large eggs
¼ cup (57 g) butter, melted
½ tsp (2.5 ml) salt
Filling
2 large not-quite-ripe pears, thinly sliced
2 tbsp (28 g) butter
1 tsp (5 ml) cinnamon
caramel sauce, to taste
orange zest)
Instructions
For the crepes: (from The Joy of Cooking)
Using a blender or whisk, combine flour, milk, water, eggs,buter, and salt in a bowl. The batter should be very smooth.
Cover batter with plastic wrap and let stand for 30 minutes, or refrigerate up to 2 days.
Heat skillet over medium heat with butter to grease the pan.
Lift the pan off the heat and slowly pour in enough batter to cover the entire bottom with a very thin coating. Quickly tilt and rotate the pan to cover, then return to heat.
Cook 1 to 2 minutes, until the bottom is lightly browned. Gently flip the crepe over, browning the other side for 1 minute or less.
Remove crepe to plate. Repeat process with the remaining batter.
For the filling:
Heat butter in a pan over medium-low heat. When the butter is melted, add pears and cinnamon. Sautee 5-7 minutes, until pears are soft.
Fold a large spoonful of the cooked pears into one of the finished crepes. Drizzle with warm caramel sauce and garnish with orange zest, as desired.