These sweet treats are naturally gluten free and bursting with flavor – the perfect party bites.
By Sarah Platanitis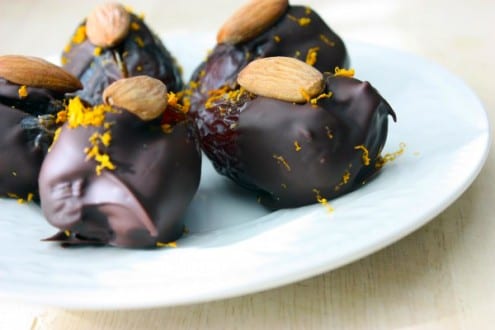 Chocolate-Covered Almond-Stuffed Dates
These sweet treats are naturally gluten free and bursting with flavor - the perfect party bites.
Ingredients
12 Medjool dates
36 salted roasted almonds
¾ c. bittersweet chocolate chips
2 tsp finely grated orange peel
1 tsp honey
½ tsp ground cinnamon
¼ tsp ground allspice
Instructions
Toss 24 almonds with orange peel, honey, and spices in a small bowl.
Remove pits and insert two spice-coated almonds inside each date. Set aside.
Line baking sheet with parchment paper.
Melt chocolate in microwave-safe bowl until stirrable. Dip each date into melted chocolate and shake excess. Place on paper. Repeat until done. Sprinkle remaining orange peel over chocolate-dipped dates.
Dip plain almond halfway into chocolate and place atop each date. Chill until chocolate sets, about 30 minutes.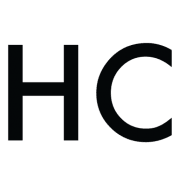 Sarah Platanitis
Sarah grew up a "restaurant kid" and spent most of her childhood pretending to be Julia Child. Her blog (sarahinthekitchen.com) is a place for kitchen musings and her food writing, photography and illustrations.