Cherry and Peach Oatmeal Smoothie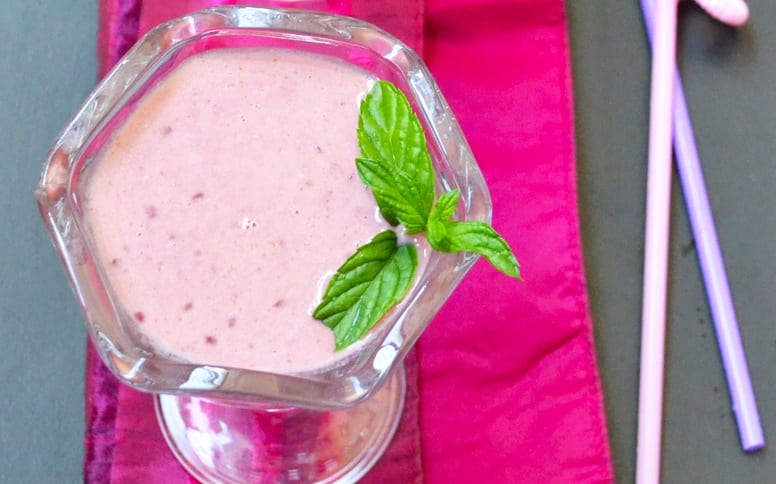 Make-ahead oatmeal smoothies is everything you love about oatmeal in a jar but in liquid form, which makes them the perfect breakfast on the go.
By Sawsan Abu Farha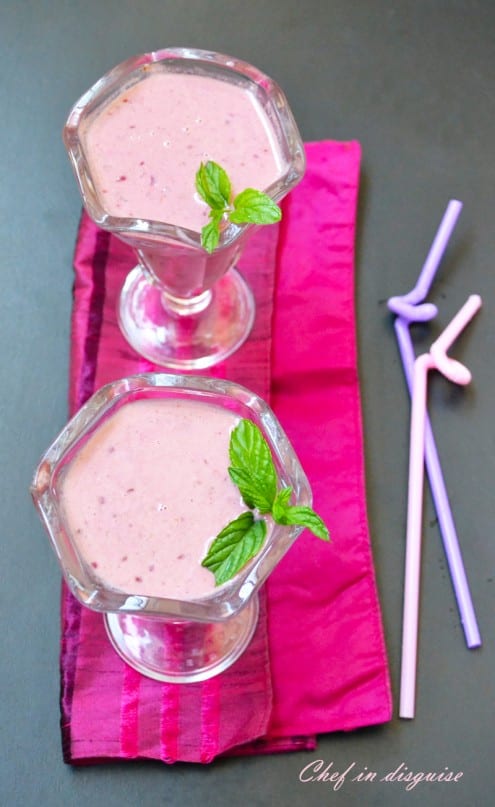 Making these oatmeal smoothies is a snap too, no steam, no heat, no cooking. Just 5 minutes the night before will ensure that you have a wonderful breakfast ready the next morning with no effort what so ever.
Cherry and Peach Oatmeal Smoothie
Make-ahead oatmeal smoothies is everything you love about oatmeal in a jar but in liquid form, which makes them the perfect breakfast on the go.
Ingredients
½ cup uncooked old fashioned rolled oats
1-1/2 teaspoons dried chia seeds
1 cup milk (you can use non-dairy milk or juice)
1 cup greek yogurt
1 cup fruit (I used cherries and peaches but for other options see notes)
2 tablespoons honey (you can use your favorite sweetener like maple syrup, agave syrup, or sugar)
⅛ teaspoon cinnamon (optional)
Instructions
Add oats and chia seeds to blender; blend on high until texture of flour.
Add the milk, yogurt, fruit, sweetener and cinnamon if using.Blend on high until desired smoothness.
Taste and adjust sweetness, if needed.
Transfer to a jar and refrigerate overnight, the time is needed to allow the oatmeal to soften and the chia seeds to absorb water.
The next morning check the consistency. If it is too thick, add a little milk or juice to the jar and give it a good shake
Notes:
For the fruit you can use any fruit you like , fresh, frozen (unthawed preferably to give your smoothie a thicker consistency), or canned (drained)
To intensify the fruit flavor, consider adding a tablespoon or two of jam or preserves to replace the sweetner. This way you will get the sweetness and the fruit flavor.
You can also play around with spices. I added some cinnamon but you can play around with different spice/fruit combinations
Sawsan Abu Farha
Passionate food explorer Sawsan Abu Farha lives in Jordan and enjoys mixing east and west in her kitchen aiming to get the best of both worlds.Juggling work, motherhood, blogging and a passion for food and food photography, she shares her journey in her blog "Chef in disguise".