Buttermilk, sugar, egg, and butter replace the typical cornstarch pie glue to make almost a cheesecake-like base.
By Serge Lescouarnec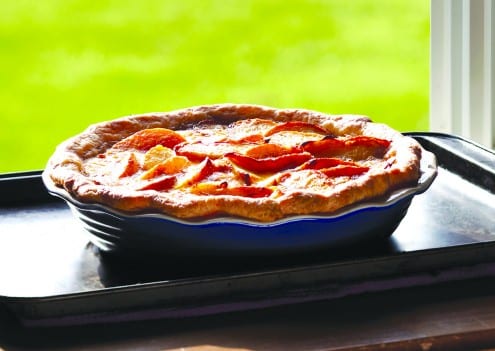 Deep Dish Buttermilk Peach Pie
Buttermilk, sugar, egg, and butter replace the typical cornstarch pie glue to make almost a cheesecake-like base.
Author:
Serge Lescouarnec, adapted from he Animal Farm Buttermilk Cookbook by Diane St. Clair
Ingredients
6 ripe, juicy peaches
1 Buttermilk Piecrust arranged in a 9-inch pie pan
3?4 cup sugar
2 tablespoons unbleached all-purpose flour
2 eggs
1?3 cup buttermilk
4 tablespoons unsalted butter, melted
1 teaspoon vanilla extract
1?4 teaspoon almond extract
1?8 teaspoon freshly grated nutmeg
Instructions
Preheat the oven to 350°F. Bring a large saucepan of water to a boil and drop in the peaches. After 2 to 3 minutes, when the skins split, lift them out and place them in a bowl of cold water.
Slip off the skins and slice up the peaches directly into the crust, and set the crust on a rimmed baking sheet. (If you line the baking sheet with aluminum foil, it makes cleanup even easier later.)
In a medium bowl, whisk together the sugar and flour. Beat in the eggs, then add the buttermilk, butter, vanilla and almond extracts, and the nutmeg, and whisk until smooth. Pour over the peaches in the piecrust and set the baking sheet in the oven.
Bake for 50 minutes, or until the center is just set. If the pie is not yet set, cover with aluminum foil and continue baking for an additional 10 to 15 minutes, until the pie is puffed and set. Let cool completely before serving.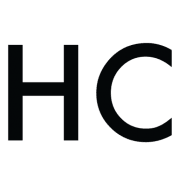 Serge Lescouarnec
Also known as Serge The Concierge, food and wine are essential parts of the DNA of New Jersey based Serge Lesouarnec. His French roots guarantee strong opinions on food, wine and travel, topics he has been writing about since 2005.