PARTNER POST – Get inspired with creatively crafted Castello Blue Cheese as we celebrate a Summer of Blue with #BluesdayTuesday.
This quick green bean side is made rich with brown butter, crunchy pine nuts, and sweet cranberries for gourmet flavor. The final touch is crumbled blue cheese for creamy delight with tang.
By Manali Singh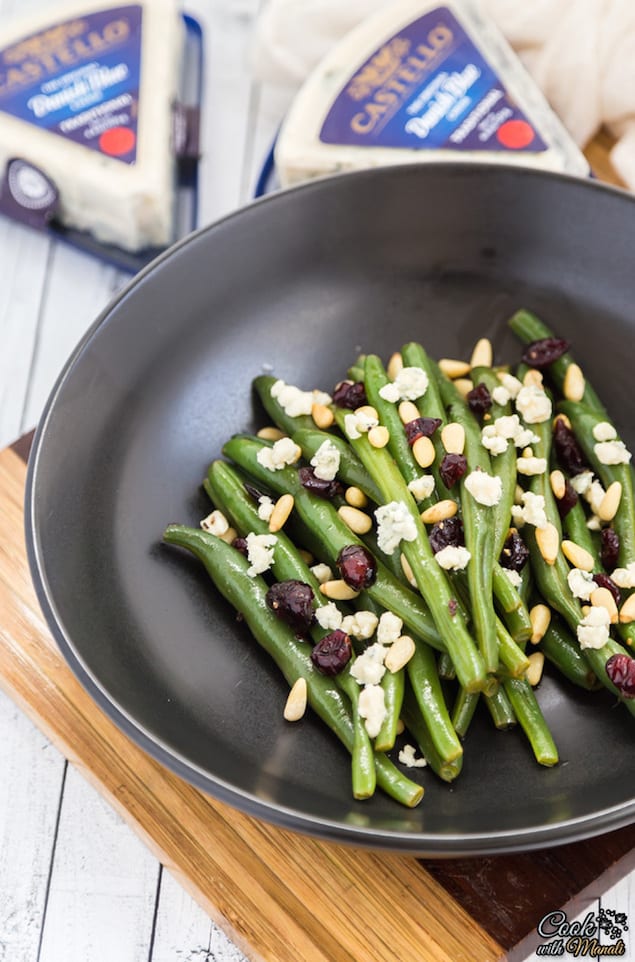 I think this world cannot have enough of cheese.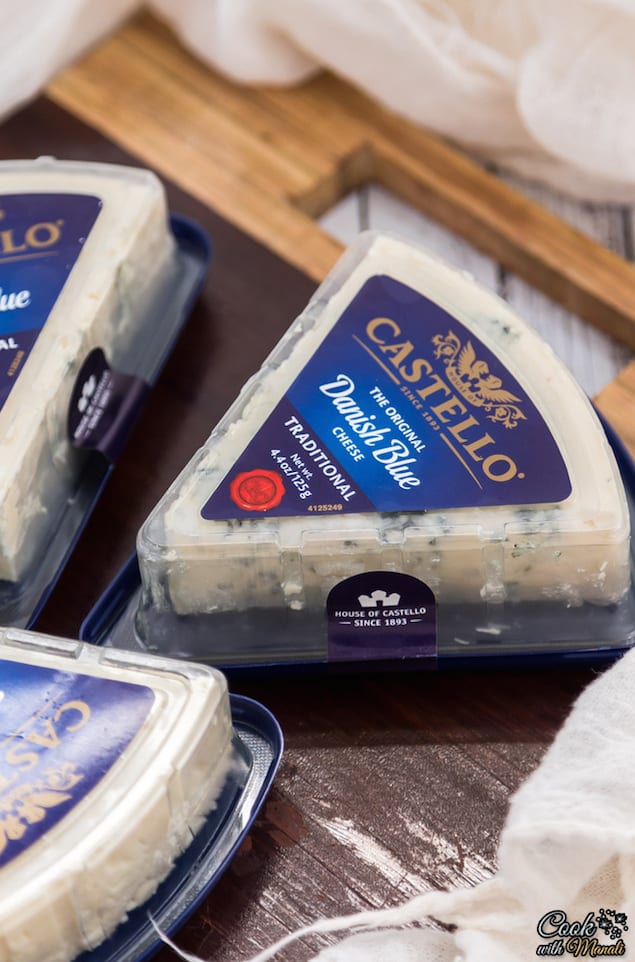 It's amazing the different variety of cheese that is available in the market in US. In India, we never really knew about different types of cheese, the only one that we got there was mozzarella. But now I can't have enough of the different flavors and one of my top favorites is blue cheese. People love blue cheese with meat but the fact is that is tastes equally good with veggies as well. And this recipe for green beans just proves that! I used my favorite Castello Blue Cheese for this recipe of brown butter green beans. What I like about Castello Blue Cheese is that the tangy characteristics are balanced with delicious sweet and salty flavors that are ideal to top a grilled burger or make a salad dressing or add flavors to summer vegetables like in this recipe of green beans. Castello has a wide range of unique blue cheeses. Check out Castello's website for more information on their cheeses.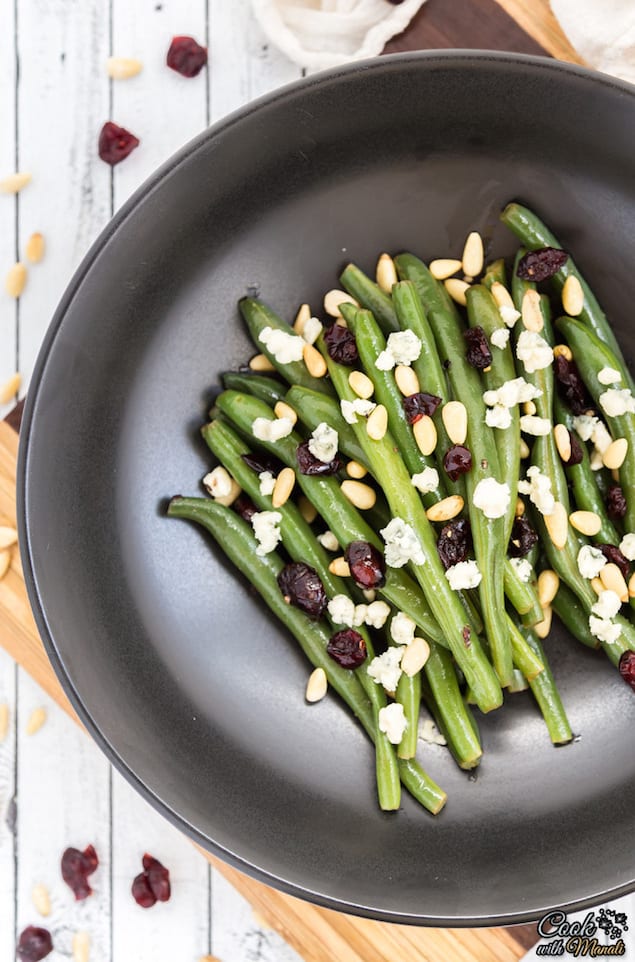 I have recently become obsessed with brown butter, it adds so much flavor to any dish. This easy side dish of brown butter green beans with blue cheese comes together so quickly. All you need to do is boil the beans but make sure they remain crispy. And then make some brown butter and toss the beans into it. Pine nuts add the required crunch and cranberries a lot of flavors. This vegetarian side dish will be perfect for all the your summer parties!
Castello Summer of Blue — Brown Butter Beans with Blue Cheese
A quick green bean side made rich with brown butter, crunchy pine nuts, cranberries and crumbled blue cheese for gourmet flavor.
Ingredients
1 lb green beans, washed & trimmed
⅓ cup pine nuts, roasted
2 teaspoons fresh lemon juice
2 tablespoons salted butter
2 tablespoons dried cranberries
2 oz Castello Blue Cheese, crumbled
salt & black pepper, to taste
Instructions
Start by roasting the pine nuts in a pan. Add pint nuts to a pan and roast till fragrant, around 4-5 minutes.
Wash and trim the green beans. Pat dry and set aside.
In a pan bring some water to boil. Add green beans and cook for 4-5 minutes. Remove from water and drain.
You want beans to be crispy, so do not over-boil them.
In a pan, add unsalted butter. Let it melt and swirl around till it turns amber in color. This will take around
-6 minutes.
Add the cooked beans. Sauté for a minute till it's well coated with the butter.
Add cranberries, roasted pine nuts, salt and pepper and mix. Also add the lemon juice.
Transfer to serving plate and sprinkle crumbled Castello Blue Cheese on top. Serve immediately.
Manali Singh
Food lover, recipe developer, food photographer and a big time baking addict. I live in Seattle with my husband and share simple and delicious vegetarian recipes on my blog Cook With Manali.