This carrot ginger soup is a perfectly easy comfort food suitable for any eater, even paleo, and is creamy without any dairy.

Sometimes all you want is to fix a quick and easy soup for dinner without spending too much time in the kitchen, right?
…Well, if this it's one of those times, you ended up on the right page! This Carrot & Ginger Soup is the perfect easy comfort food, and the best thing is: it's suitable for everybody as it's absolutely dairy free and can be enjoyed also by people who are on a paleo or AIP diet.
What I love about it is that, even though it's super light (carrots have basically no calories), this soup tastes super indulgent thanks to the creaminess added by the yam and the coconut milk that keeps it dairy free… and that kick of ginger at the end adds just the perfect contrast to its sweetness!
Another good thing about this paleo carrot & ginger soup recipe is that it's very low in FODMAPs (those "Fermentable, Oligo-, Di-, Mono-saccharides and Polyols" I discussed in my last post), and if you just replace the yam with more carrots, the soup has no FODMAP s at all!
I make this anytime I feel like soup but I want to stay light and I don't want to spend too much time in the kitchen. And what's great about it is that you can even keep it in the refrigerator for a couple of days, reheat it and it's still tastes amazing as if it were just made!
Print
15

Carrots

1

large Yam

2 tbsp

Ginger Juice

1/2 cup

Coconut Milk

1 tsp

Turmeric

1 cup

of Water
Instructions
Peel the carrots and the yam, cut them in pieces and put them in a large pot. Cover the vegetables with water and boil them for 30 to 40 minutes, until soft.
Strain the carrots and yam with a slotted spoon and transfer them in a blender (according to the size of your blender's carafe you might need to do this in 2 times).
Add in the remaining ingredients and blend until smooth.
Enjoy!
See Also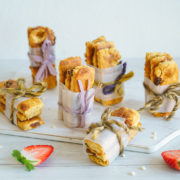 I hope you liked my Carrot & Ginger Soup, and if you have any suggestions for AIP, paleo or dairy free recipes that you would like to see on the blog, just leave a comment below or get in touch on my social media.I always look forward to creating new allergy free recipes!
Un bacione…. and I will catch you next time!!
Ambra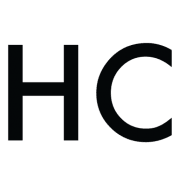 Ambra Torelli
Born and raised in Italy, Ambra is a healthy recipe developer, food and travel writer with a passion for healthy living and wellness. She is the founder of 'Little Bites of Beauty" and the author of the cookbooks "Healthy Italian Desserts Made Simple" and "The AIP Italian Cookbook". She shares her daily food & travel adventures on her Instagram @LittleBitesofBeauty