It's asparagus season! In homage to the springtime gems, here are crowd-pleasing recipes starring the favorite vegetable.
This article has been posted with permission and originally appeared as 10 Easy Asparagus Recipes (and 10 More Reasons to Love Spring) on Relish.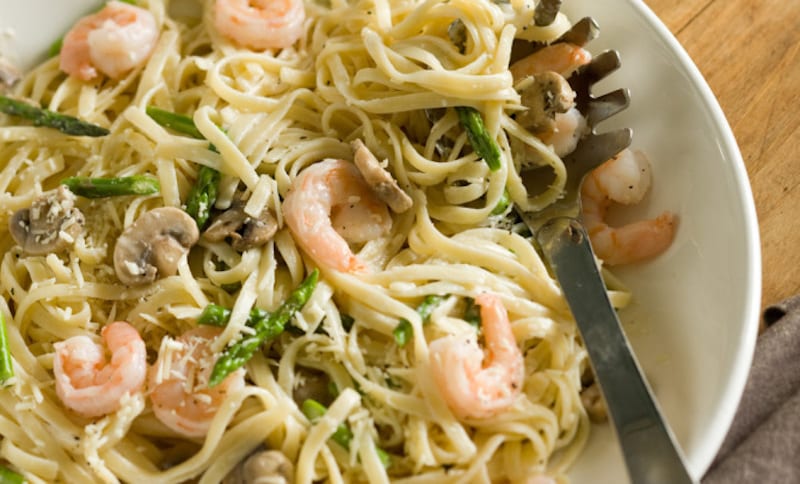 Mark Boughton
Fettuccine Alfredo with Shrimp, Asparagus and Mushrooms
Blanched asparagus adds just the right amount of green to this rich combination of shrimp, fettuccine, and mushrooms in cream sauce. See the recipe.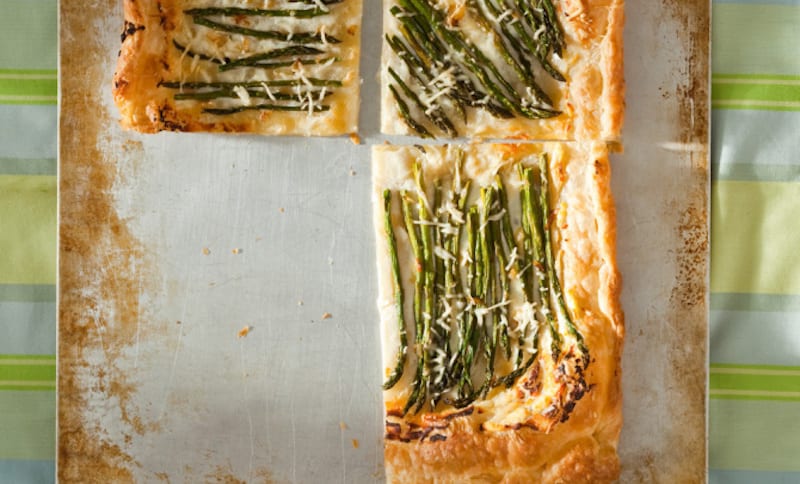 Mark Boughton Photography / styling by Teresa Blackburn
Asparagus and Parmesan Tart
This light appetizer pairs well with mixed spring greens or fresh fruit. See the recipe.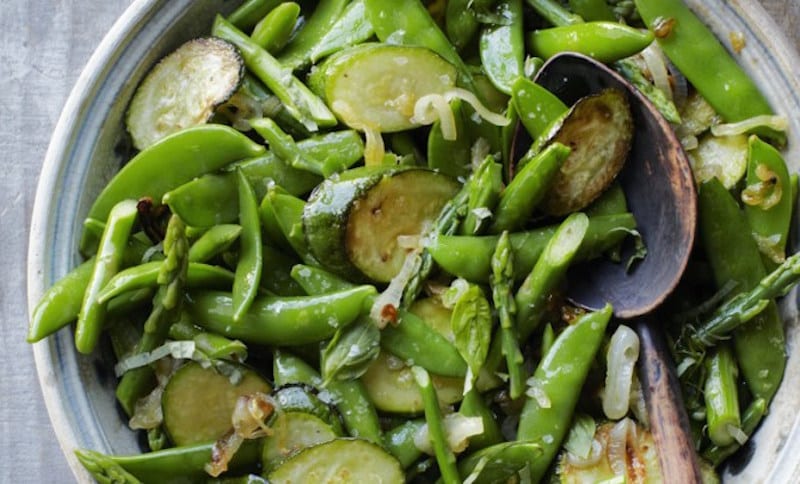 Sara Remington
Snap Peas, Asparagus and Zucchini Sauté
Basil and lemon juice add bright flavor to this simple warm-weather vegetable sauté. See the recipe.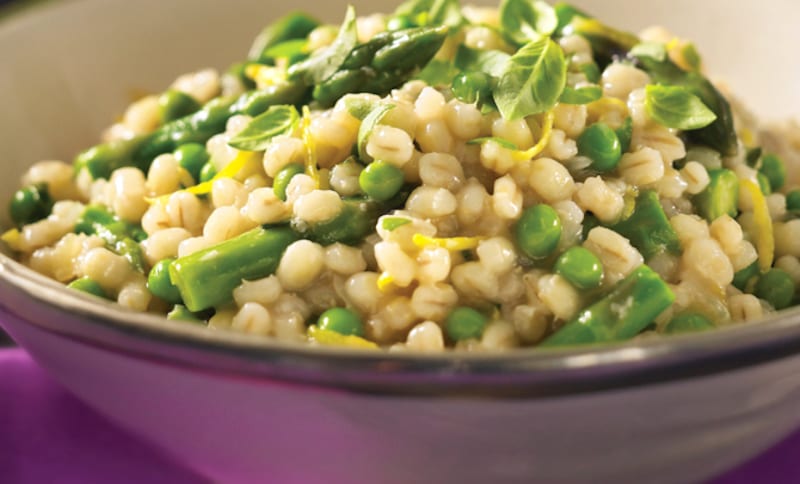 Colin Erricson/www.robertrose.ca
Barley Risotto with Asparagus and Lemon
This recipe features pearl barley simmered in white wine and mixed with asparagus, peas, and fresh lemon zest. See the recipe.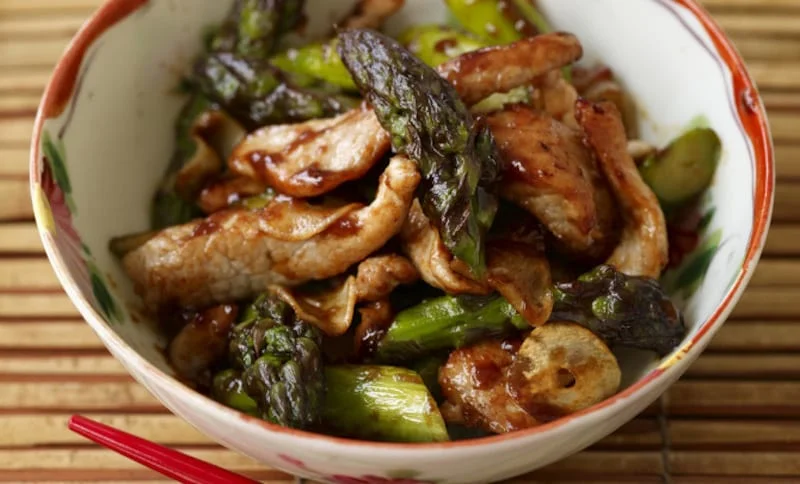 Mark Boughton
Stir-Fried Pork with Asparagus
Whip up this simple stir-fry for a flavorful-yet-healthy weeknight dinner. See the recipe.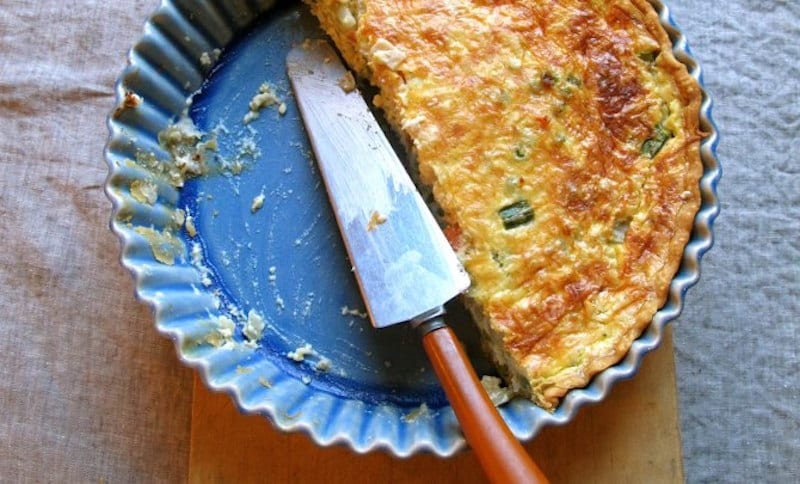 Teresa Blackburn
Primavera Quiche
Asparagus and other seasonal vegetables—fennel, spring onion, and carrots—are the stars of this quiche. We can't think of a better springtime brunch main. See the recipe.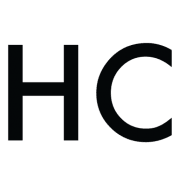 Relish
Offering more than 14,000 recipes plus features and DIYs on cooking, dining and entertaining, Relish celebrates America's love of food. Relish is about honoring cooking traditions while exploring new trends and ideas, which is why millions of people turn to both Relish.com and Relish Magazine for special occasion recipes, quick and easy weeknight suppers and culinary adventures.