Granola is very popular breakfast and snack food which is also super easy to make. In fact, making homemade granola is healthier and tastier than store-bought version. In addition to a healthy breakfast and snack option, granola is very popular food choice to carry on treks/trails and camping since it's so lightweight yet nutritious and filling.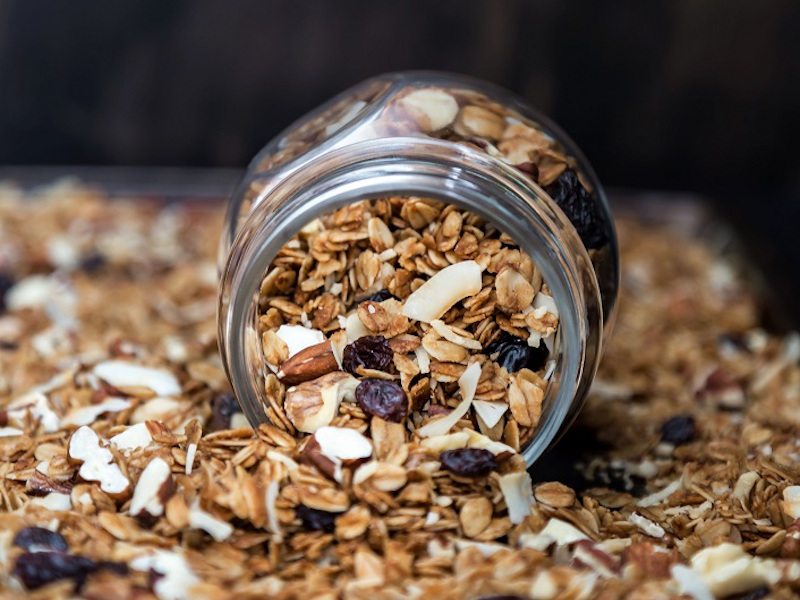 So what exactly is Granola?? It's basically an oven roasted dry crunchy mixture consisting of oats, nuts, dry fruits, fats, some flavoring/spices and off course sweetener. These are the basic categories and you customize your Granola the way you and your family likes.
This Coconut Cardamom Granola is my current favorite. Just loving coconut flavor this summer be it Granola, Cookies, or simply coconut yogurt. Add coconut and cardamom in combination and its makes it even more yummmmm!!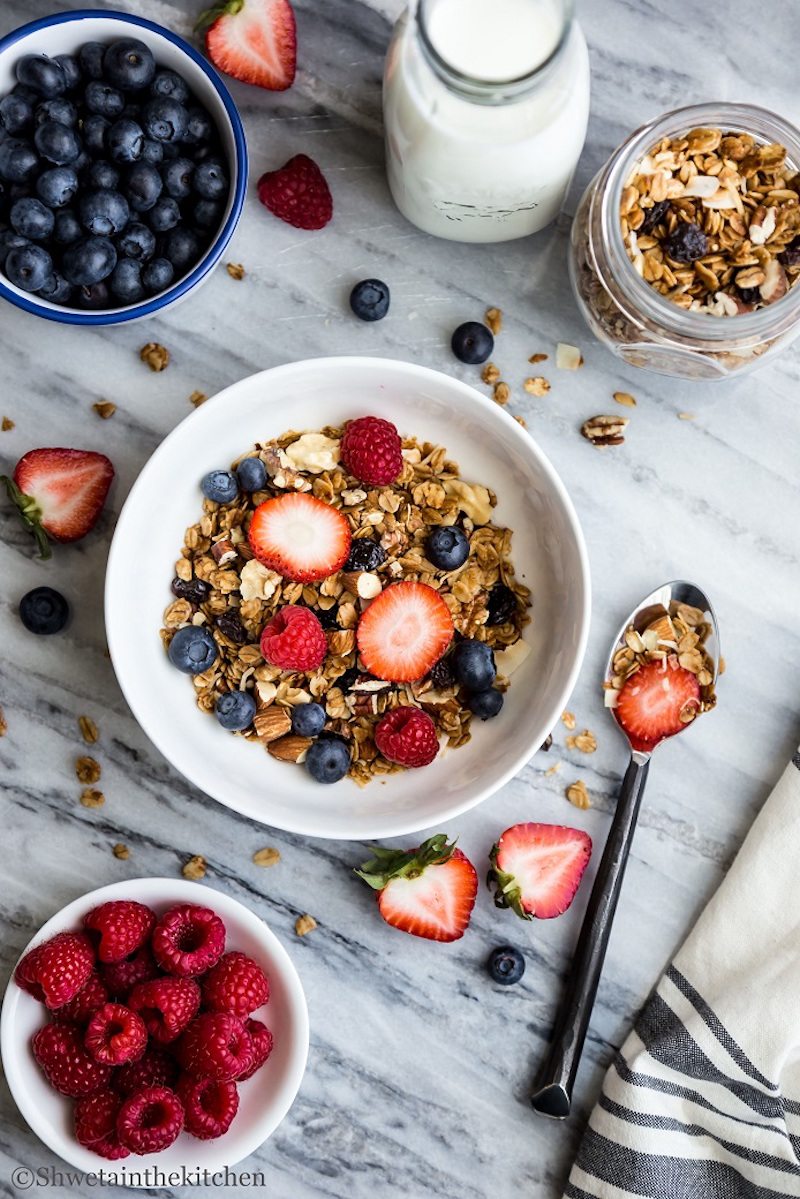 This version of Granola is the non-clumpy version more like cereals. It's really easy to make and you can make a big batch too and store in air tight container, stays good for a couple of weeks at room temperature. You can serve this over yogurt or milk with some fruits of choice and drizzle of honey (optional). It's the perfect breakfast/snack that keeps you full and going till your next meal.
See Also
Now to the recipe…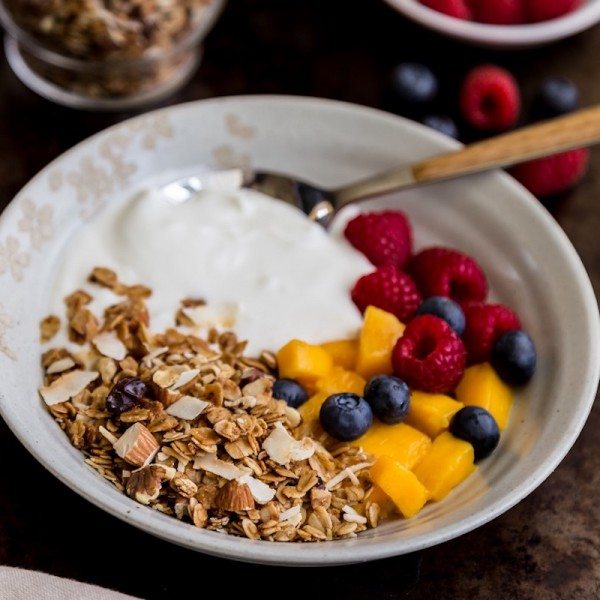 Shweta Arora
Ingredients
2

cups

rolled oats

1/4

tsp

cinnamon powder

1/2

tsp

cardamom powder

1/4

tsp

salt

1

cup

chopped nuts

using mix of almonds, walnuts and pecans

1/4

cup

flaked coconut

1/4

cup

sweetened shredded coconut

1/4

cup

raisins

1/4

cup

coconut oil

1/4

cup

honey
Instructions
Pre-heat the oven to 325F.

In a microwave safe bowl - heat the coconut oil and honey for 30 secs, remove and stir until completely melted and liquid. In another mixing bowl add the oats, salt, cinnamon and cardamom powder and mix. Now add the wet mixture of coconut oil and honey into the oats and mix until well combined.

Now pour this mixture onto a rimmed baking sheet. Distribute evenly and bake for 15 mins, stir then bake for another 10 mins. Remove from the oven and now add the nuts and coconut (flaked and shredded). Toss and distribute evenly once again. Put it in the oven to bake for another 15 mins or until the oats and nice and golden brown and the coconut looks toasted. If you feel the oats are browning too quickly - lower the heat to 300F

Remove, stir again and then let it cool in the pan. When slightly warm add the raisins and once completely cool transfer into a airtight container.
Shweta Arora
Author,photographer and editor for my Food Blog - ShwetaintheKitchen. Follow me on my journey to create delicious homemade recipes from various cuisines. Bon appétit!