Topped with pine nuts and almond butter, this gluten free apple cake is so soft and additive.
By Ambra Torelli
If you are anything like me, when there's a cake in the house, you just can't leave it alone. Especially when it's a gluten free apple cake. One of my all time favorites!
I cut myself a slice (or two..) and I put it away. Not long after 5 minutes go by, I am already back at it, checking if that last slice was actually cut straight or if it needs a little adjustment ;)
I cut one more slice. And then another one for the husband (to whom I later beg for a piece) so I have the illusion that I can share my sense of guilt.
Since I know myself, baking a big cake when it's just the two of us, is not a wise choice. And because I know I won't give it a break until the cake it's finished, I learned to bake in smaller cake pans.
Smart huh?! ;)
Not sure why, but there's just more pleasure when you can actually eat the whole cake. Do you feel like that too?
If you are a cake addict like me, get yourself a 5 inch pan and use the measurements below to limit the damage. If instead you are more disciplined, simply double the doses and go for a traditional full size pan!
In any event, the good thing about this healthy gluten free recipe is that is very low in sugar, has barley any fat and, like always, it's gluten free!
Print
Gluten Free Apple Cake
Author:

Ambra Torelli

Category:

Dessert

Cuisine:

Italian
20

gr 0.7 ounces Honey

2

Yolks

40

gr 1.4 ounces Rice Flour

30

gr 1 ounce Cassava Flour

30

gr 1 ounce Rice Starch

50

gr 1.7 ounces Orange Juice, freshly squeezed

1 tsp

Vanilla Extract

10

gr 0.35 ounces Coconut Oil

10

gr 0.35 ounces Dessert Wine

1 1/2 tsp

Baking Powder (replaceable with

1 tsp

Cream of Tartar and

1 tsp

Sodium Bicarbonate)
For the toppings:
1/2

Apple (thinly sliced)

1

tbps Pine Nuts

1 tbsp

Almond Butter (optional)
Instructions
Preheat the oven to 350 F.
In a medium bowl, whip the yolks with the honey until creamy and fluffy.
Add in the flours and the melted coconut oil and mix well with a spoon.
Add the other liquid ingredients, mix well and lastly add in the baking powder.
Pour the batter in a small but tall baking pan (the one I use has a 5 inch diameter) lined with parchment paper.
Slice the apple with a mandolin and use the slices to decorate your cake.
Sprinkle some pine nuts on top and bake for 30 minutes.
Enjoy lukewarm and if you like it, drizzle some almond butter on top to give it a extra rich flavor!
This quick and easy gluten free recipe is perfect to prepare after dinner for a movie night.
I love it because you only have to dirty one bowl, it takes 5 minutes to whip up and, while it bakes, you have just the right amount of time to get cozy and enjoy your gluten free apple cake with no guilt!!
Love and lots of healthy cakes!
Ambra
P.S. If you like this kind of healthy desserts, you should definitely check out my EBook "How To Indulge While Eating Clean" where I share all te secrets I have learned about sugar and gluten free baking and where you can find over 75 healthy gluten free recipes to make guilt free desserts!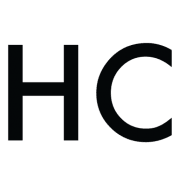 Ambra Torelli
Born and raised in Italy, Ambra is a healthy recipe developer, food and travel writer with a passion for healthy living and wellness. She is the founder of 'Little Bites of Beauty" and the author of the cookbooks "Healthy Italian Desserts Made Simple" and "The AIP Italian Cookbook". She shares her daily food & travel adventures on her Instagram @LittleBitesofBeauty