A sweet, spicy, tangy sauce that is ideal with any dishes that are great with hot sauces such or even samosas.
By Sukanya Ghosh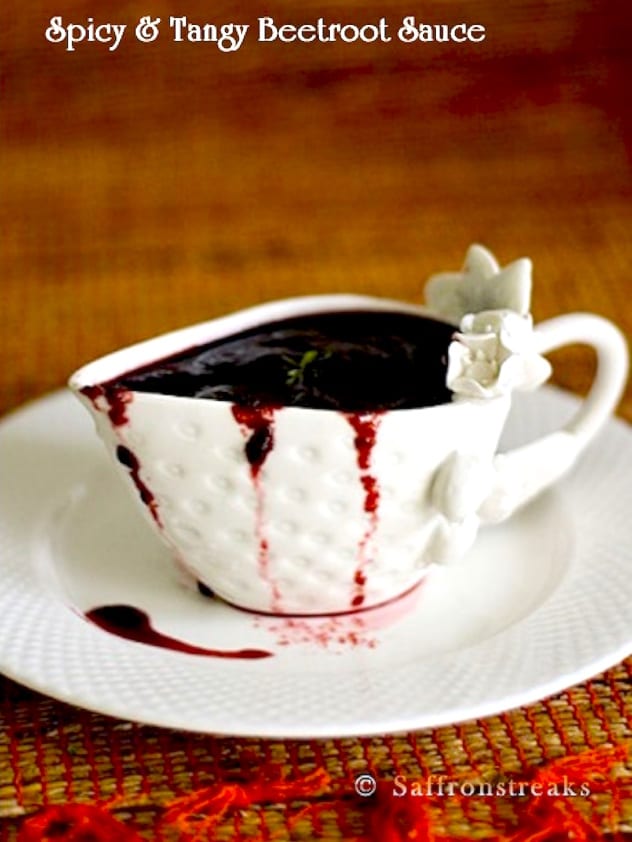 At a restaurant I recently tried, beetroot sauce was served with banana blossoms cutlet and my whole attention was focussed on analyzing its taste profile. Earlier, if I had liked something in the restaurant I had shamelessly asked for the recipe, some had revealed the secret to me and at other times they had dashed my hopes with just a polite smile. This time I had decided to analyze it all by myself, and believe me it was so much fun decoding the taste profiles. I may be wrong or I may have missed some key ingredient, but after a week when I had tried it at home, it was almost a close replica.
See Also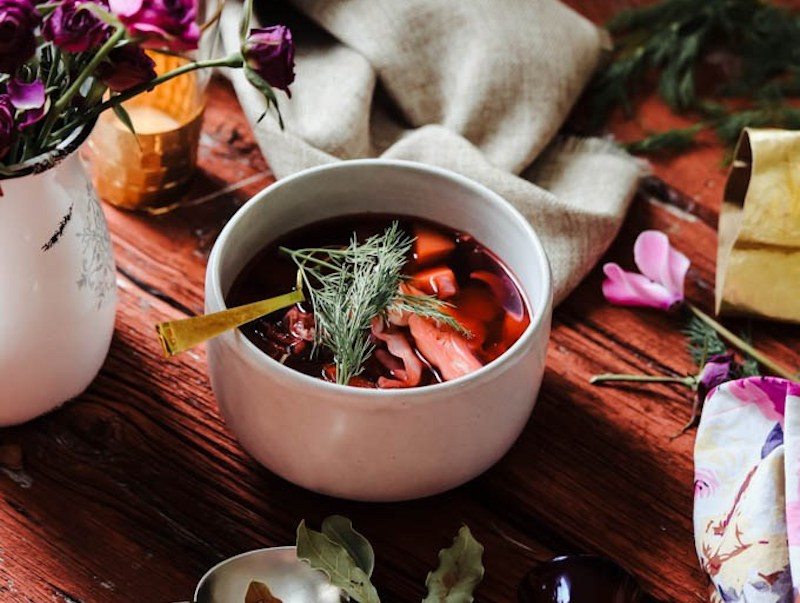 So, while the beetroot is still in season I had prepared the sauce with roasted spices and a generous helping of sweet and sour tamarind to balance the sweetness of the beets. You can roast the beets too before grating it to enhance its earthy flavour and once you puree it, you can strain it to get the even consistency. I Had tried both the versions and found that it is easy to store the strained version, devoid of any fibers. Under refrigeration this sauce will stay good for two weeks or may be more. Mine was finished before that.

Better Than Ketchup, Tangy Beet Sauce
A sweet, spicy, tangy sauce that is ideal with any dishes that are great with hot sauces such or even samosas.
Recipe Type:
Condiment, Side
Cuisine:
Indian Influenced
Ingredients
Beetroots : 2-3 medium
Garlic cloves : 3-4
Ginger minced : 1 tsp
Fennel seed : 1 tsp
Cumin seed : 1 tsp
Coriander seed : ½ tsp
Black pepper corns: ½ tsp
Dried red chillies (deseeded) : 2-3
Black salt or sea salt as per taste
Tamarind pulp : 1 tbsp
Vinegar white : 1 tbsp +
Instructions
Wash, peel and grate the beetroots.
Dry roast each of the spices listed above including chillies separately and then grind them together in a spice grinder to a fine powder.
In a blender add the beetroots, ginger, garlic and blend it to a fine paste.
Heat the sauce in the pan, add the spice powders, tamarind pulp, salt and vinegar.
Let the sauce thicken a bit. This will take some time.
Once it is thicken enough, check for the seasonings.
Sauce will have sweet, spicy and sour taste. Adjust the seasonings as per your taste.
Cool it and if you are using it right away, then store it in a bottle.
Sukanya Ghosh
Sukanya writes the blog Saffronstreaks, a food and travel blog where she experiments in the kitchen spiced up with interesting food stories and gourmet travelogues. She loves to cook with fresh produce, enjoy both spicy and sweet and her many dining out experiences become cherished memories. Sukanya is from India but now lives in North Carolina, USA.