Baked pears are filled with creamy, tangy Chevrot French goat cheese, topped with sweet honey, sprigs of fresh rosemary and pecans for an easy snack or elegant appetizer.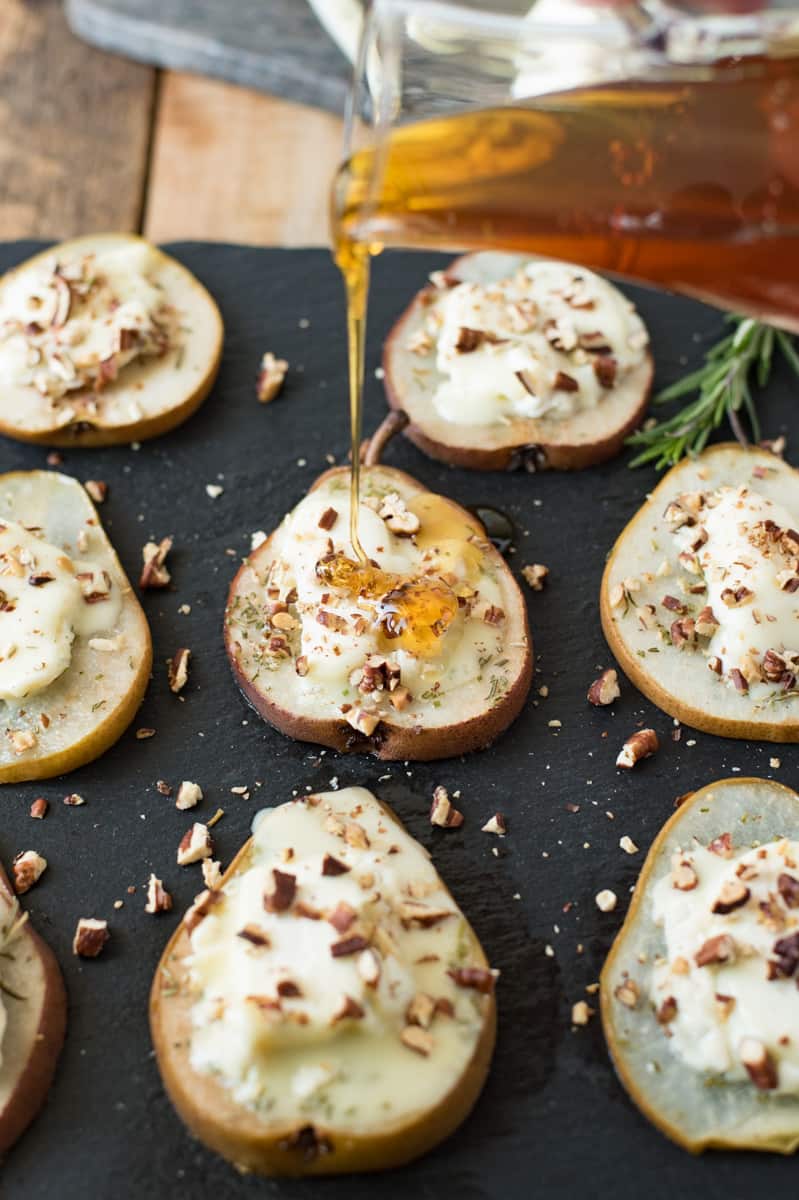 This goat cheese, Le Chevrot from Poitou-Charentes, has a distinct, wrinkled rind with a soft, lemony and earthy center for a sweet and clean tasty finish. The originally Chèvre (French for goat) has been passed down from French goat milk farmers for generations. There are 6,000 producers of goat milk around France, of which 3,000 produce their own goat cheese with 60 dairies that produce goat cheese.
Deriving from the beautiful Loire Valley where the climate, geography and geology form the goats diets provide flavor profiles unique to the regions of Centre-Val de Loire, Burgundy, Rhone-Alps, Provence-Alpes-Côte d'Azur, Occitanie, Nouvelle Aquitaine, Pays de la Loire.
To pair with this delicious and strong flavored Le Chevrot goat cheese, a sweet fruit is a must and since pear season will soon be upon us, pear was the natural choice. Perfect as a light snack or elegant enough to serve when entertaining, the addition of sweet honey and the nuttiness of toasted pecans along with the piney flavor of fresh rosemary, round out the flavors of this dish that all complement each other perfectly.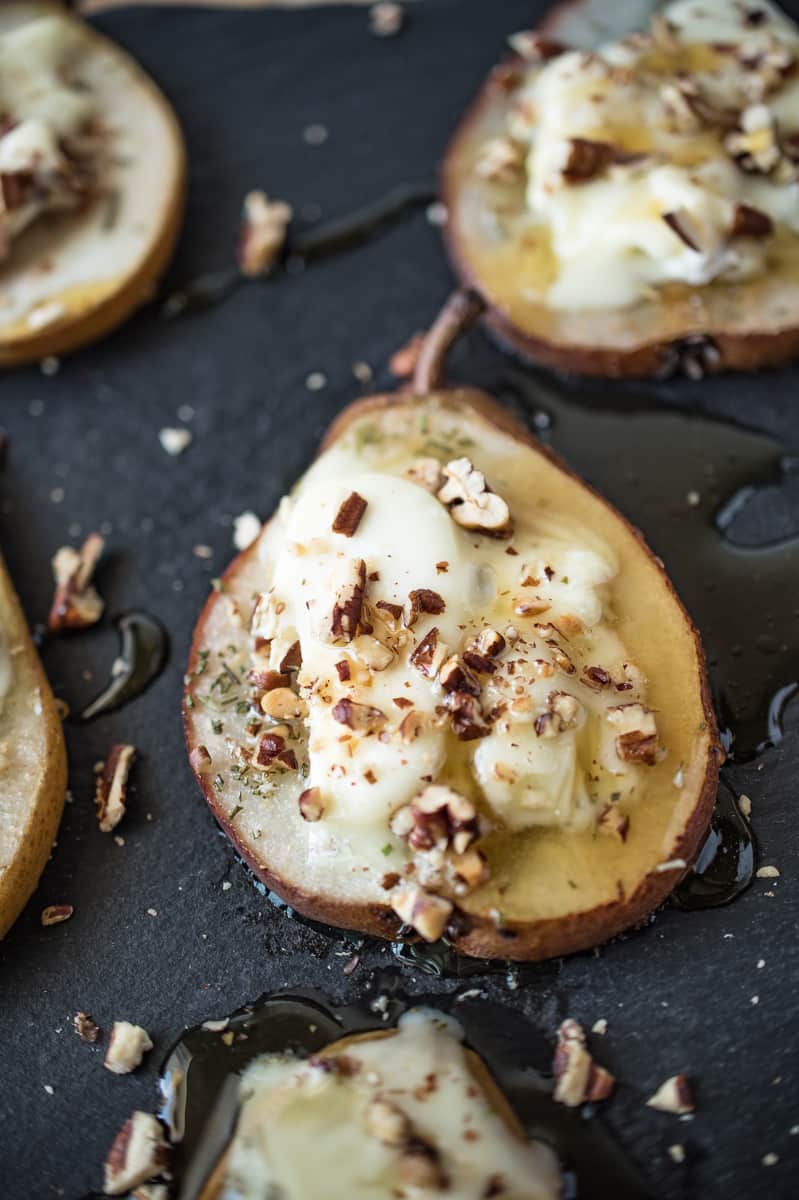 Instead of using the pears raw, I roasted them for a few minutes to soften and bring out their natural sweetness. This is why I used Anjou pears which are the firm variety and can stand up to baking. This entire recipe takes around 10 minutes from start to finish.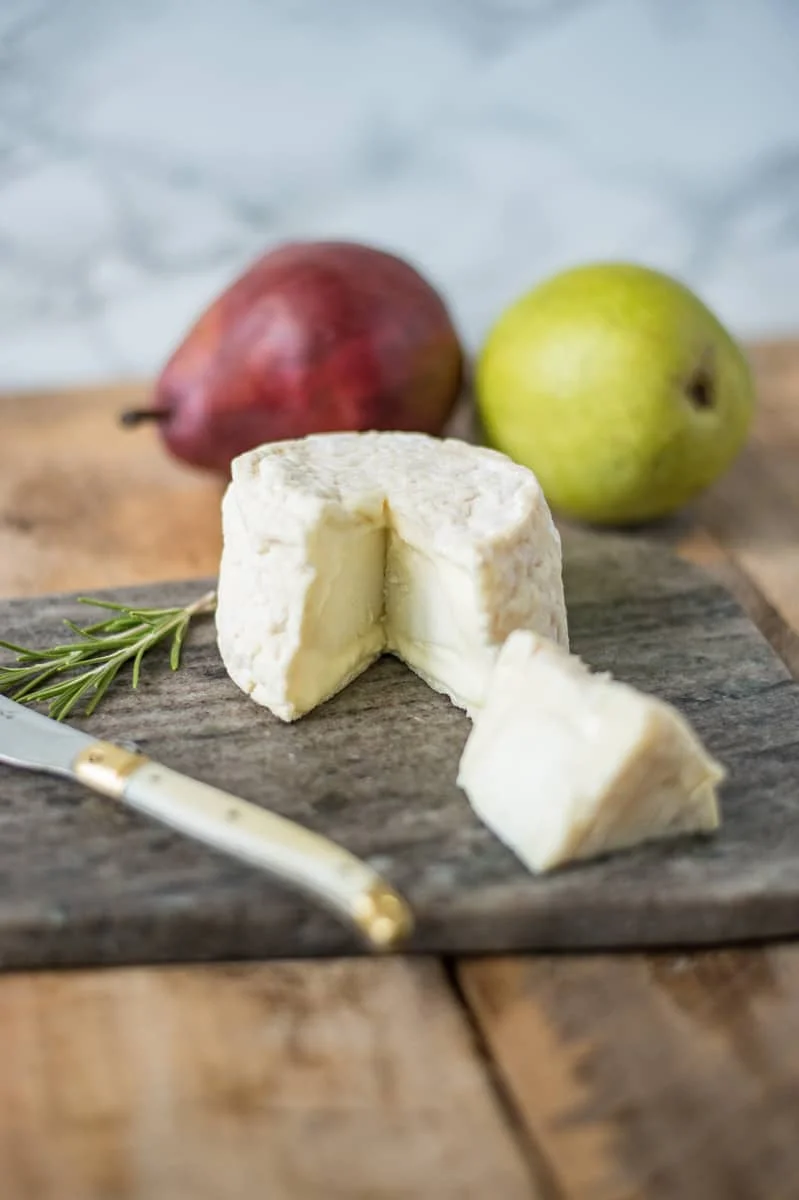 Baked Honey and Goat Cheese Pears
Ingredients
4 Anjou pears, cut into ¼ inch thick slices
1 tablespoon unsalted butter, melted
1 teaspoon fresh rosemary, finely chopped
1 Le Chevrot French goat cheese, sliced
Good honey
¼ cup toasted pecans, chopped
Instructions
Preheat oven to 425°F. Line a baking sheet with parchment paper.
Spread the pear slices evenly on the baking sheet. Brush with melted butter, then sprinkle evenly with the rosemary. Baked for 8 minutes.
Remove the pears from the pan and allow to cool slightly.
Transfer the slices to a serving platter and top with slices of goat cheese, drizzle with honey and top with pecans.