Gluten free pancakes made with avocado are stacked with rocket, sour cream, parmesan, capers, lemon and topped with a fried egg.
By Rebecca Thexton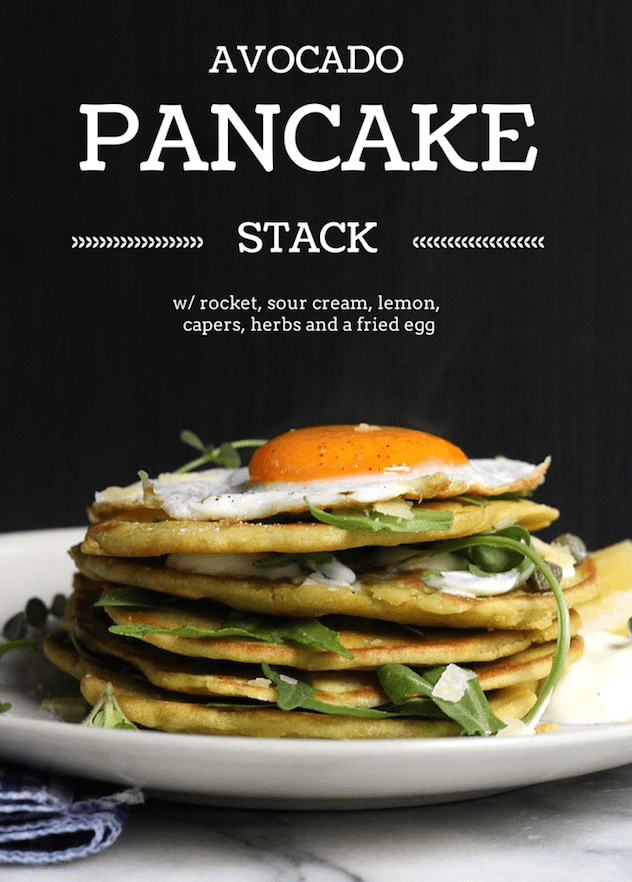 Sunday brunch at home can be as tasty and cheaper then going out and with no rush to finish.
I bought an abundance of avocadoes because they were cheap (got to get in while you can) so I decided to make gluten free avocado pancake stack with rocket, parmesan, capers and topped with a fried egg and sour cream. This was a great decision.
The pancakes had a green tinge to them with an avocado flavour which went perfectly with the spicy rocket, sour cream and sharp parmesan. I added some capers and lemon thyme to garnish as I love to garnish with lots of condiments.
See Also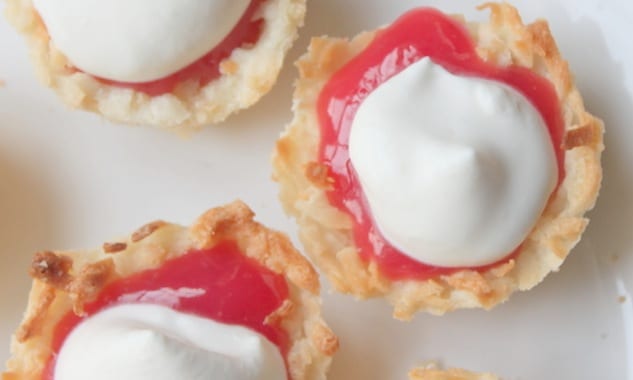 Packed with protein, good fats and greens this brunch is a great way to start your day (unless you're a breakfast for dinner kind of person, in which case we need to be friends immediately).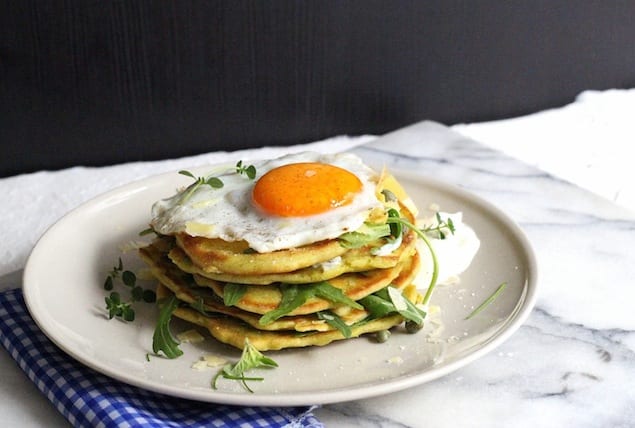 Avocado Pancakes with Lemon, Herbs, and Sour Cream
Gluten free pancakes made with avocado are stacked with rocket, sour cream, parmesan, capers, lemon and topped with a fried egg.
Recipe Type:
Breakfast, Side
Ingredients
Pancakes
1 cup millet flour/spelt flour (any gluten free flour) or just plain flour
1 avocado, mashed
1 egg
½ cup milk
½ teaspoon baking soda
1 pinch salt
1 tbsp water
For the stack
2 eggs (to fry)
Large handful rocket leaves
¼ cup shaved parmesan cheese
100 grams sour cream
Pinch of lemon thyme or basil
½ a lemon, wedged to serve
Capers (if desired)
Instructions
Pancakes
Mix all ingredients in a large bowl and beat until it forms a batter.
In a non stick fry pan, heat 1 tbsp olive oil/butter and dollop the mixture into the pan 1cm thick (channel your inner pancake skills)
Fry for 3-4 minutes on each side or until browned and cooked. Remove and set on a paper towel to rest
For the stack
Fry your eggs in a fry pan until cooked.
Create your pancake stack whilst eggs are cooking.
Layer a pancake, some rocket, a dollop of sour cream, sprinkle of parmesan and then another pancake on top.
Once eggs have cooked, remove and top the stack with a fried egg
Garnish with the shaved parmesan, cheek of lemon and dollop of sour cream on the side. Sprinkle with the basil/lemon thyme and enjoy!
Notes
The batter mixture makes 7-8 pancakes about the size of a fried egg. This is enough for 2 people. If you require more, double recipe.
Rebecca Thexton
Hi! I'm Bec, I live in Melbourne, Australia. I'm obsessed with breakfast foods. I love to cook for people I care about. I am business minded but have a creative heart. My blog, Dancing Through Sunday is about enjoying the little things in life, like a Sunday brunch.