A crowd-pleasing recipe can become the ultimate dish at a gathering. Try this awesome appetizer or side with olive oil, balsamic, and herbs. What could be better than flaky pastry and cheese?
By Tania Cusack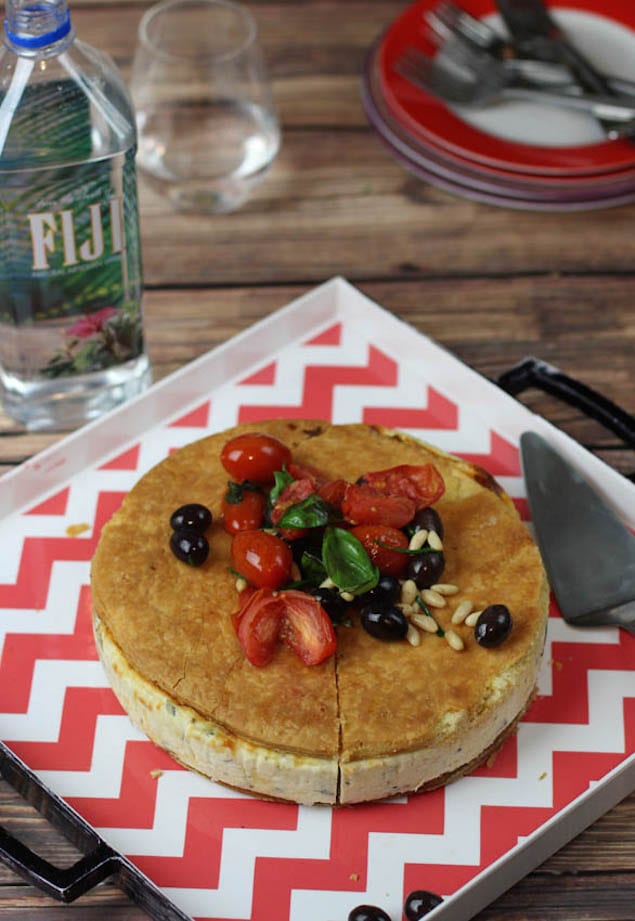 It looks completely delicious doesn't it?
Well it actually is as good as it looks. Each time I've made it has been better than the first. It's a two-part recipe that takes a little bit of time. I can't always make things that are quick , sometimes things need to take a little time because …good things do take time just like the old saying goes!.
I've been making baked ricotta for a long while and it's always such a crowd pleaser. I decided it would be so much better if I sandwiched it in flakey, rough puff pastry, kind of like a savoury vanilla slice. Turns out it is good. It keeps very well too. Bake both parts and assemble when you need it or construct it and wrap and leave overnight. Flakey pastry takes a little time but I really think it's something that should be in every bodies kitchen repertoire. It's just so good . It can be frozen to use on pies when the weather turns ugly, the layered rich crunch just CAN NOT be replicated with frozen sheets. No need to get all worried about eating it either beacause I am not suggesting you eat it everyday. I am just suggesting you should know how to make it..stat!
When I was in Fiji this year, I was surprised at the untouched beauty. Although I know that Fiji is pretty much Australia's local holiday island I hadn't really imagined how beautiful it was. There are remote untouched mountains and people still living a life with nature. Everyone is friendly and you find yourself waving and saying Bulla ( the local greeting morning, noon and night) to everyone you meet. Time seems to stand still, it doesn't matter, it takes a lot of minutes to make a lot of smiles to fill it. Fiji time is legendary.
See Also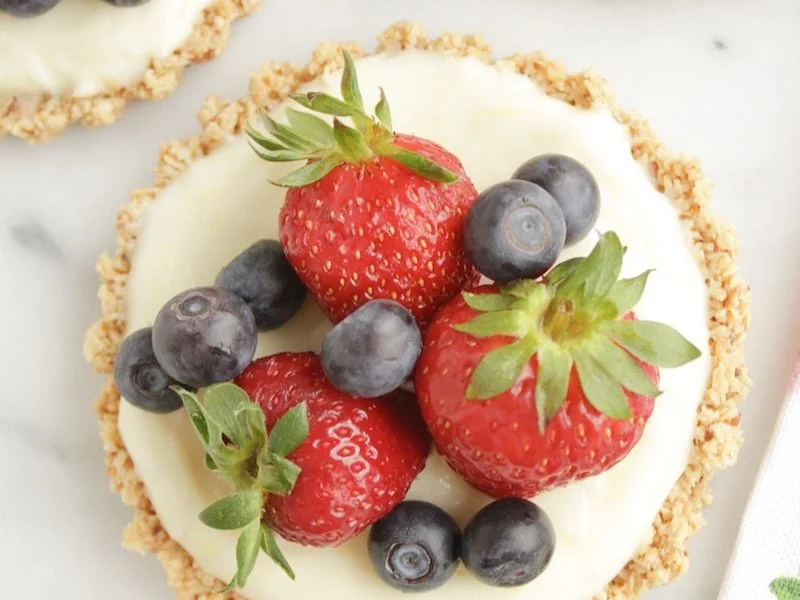 The heat is also legendary and I may not have survived the heat had I not had access to unlimited supplies of water. I wouldn't dream of drinking water from the tap when I travel and I didn't in Fiji either. I discovered that I really liked Fiji water, not the Fiji water from the tap but the real remote mountain water that is bottled in Fiji. Rain water trickles down through the layers of volcanic rock in the mountains that dominate the landscape . It is almost exclusively available all over Fiji and although I had seen it before I didn't realize it is a real mineral water that actually takes hundreds of years to make. It's bottled straight from the source bringing with it the minerals and electrolytes that make it so refreshing. Fijians are justifiably proud of this smooth tasting naturally made water that has probably been filtering in this land of smiles since the beginning of time.
Get the full recipe and many other Perfection Takes Time Recipes on fijiwater.com
This post is part of "Perfection Takes Time", a partnership between Honest Cooking and FIJI Water
Tania Cusack
After completing Culinary School in Sydney, Tania travelled the world working as a Chef in restaurants, doing catering and cooking on road for a travel company in Europe and the US. Once back at home, the birth of her son meant a change, and during his small years, she enjoyed jobs in wholesale food, buying Artisan food products, testing and recipe writing as sales and educational tools. Tania is now back to what she loves, working as an in house Chef for a large retailer, conducting Cooking Classes and writing recipes for her blog.