PARTNER POST: Discover how delicious dairy-free sweet and savory cooking can be with DREAM Ultimate Almond.
Fresh blueberries, coconut yogurt, and almonds make these easy overnight oats a delicious force to be reckoned with.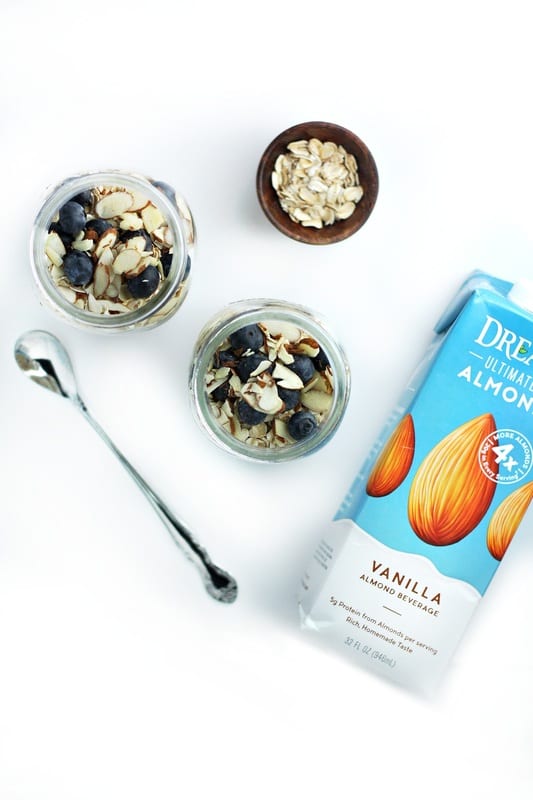 I may have eaten some oatmeal for late night snack time one time.
I adore overnight oatmeal. It's simply oats soaked overnight in almond milk and yogurt topped with things like fruit and nuts. It's so easy to throw together and requires no baking, plus you can customize it with whatever toppings you like.
Creamy things are my world. I'm only semi-ashamed to admit that I eat cream cheese off a knife. And crumbled goat cheese by the spoonful. Aaaaand I refuse to eat a taco/burrito/quesadilla without a giant glob of sour cream.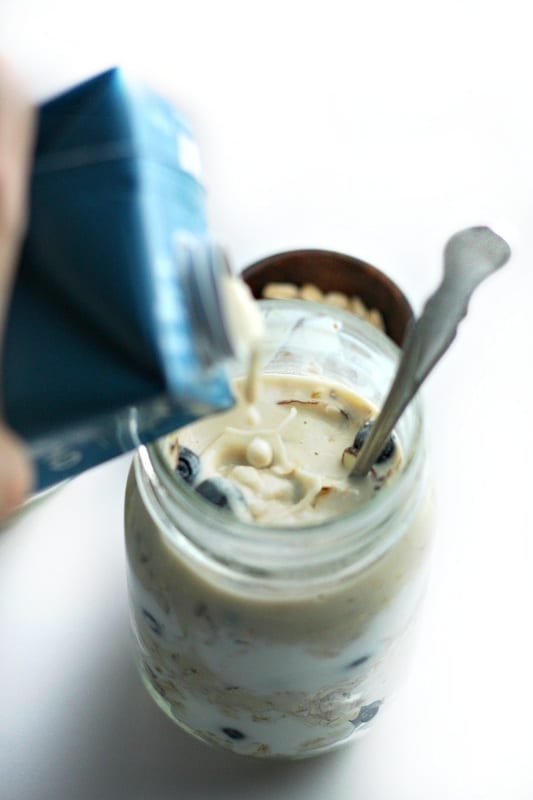 Overnight oats have the best texture. The oats stay more intact when you don't cook them and are less "gummy" than regular baked oatmeal. I like to add a little extra liquid before eating too which again improves the texture.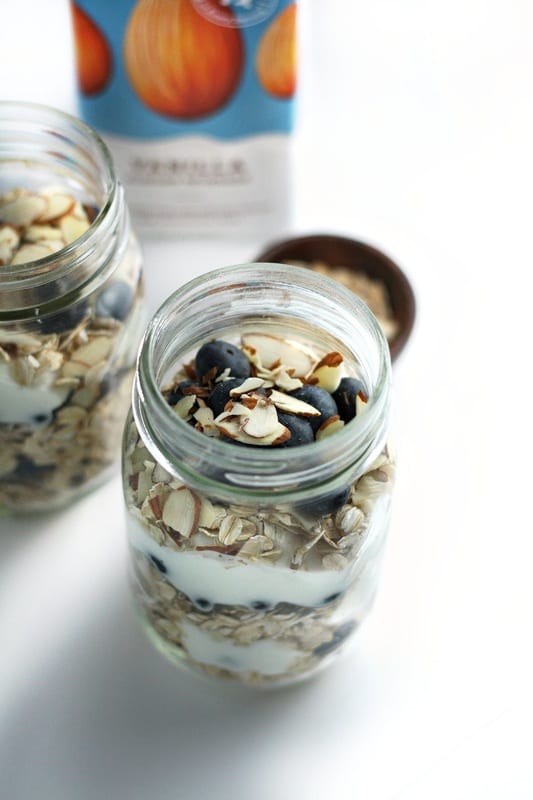 Here, we're doing a super simple blueberry-coconut-almond combo. I used fresh blueberries, coconut yogurt and then both slivered almonds and my favorite Dream Ultimate Almond. Most almond beverages just sort of taste like almonds, but this stuff is full-fledged almond. It's made with four times more almonds (which gives it 5g of protein/cup) and you can seriously taste it. (Plus it's creamy. Let me die happy).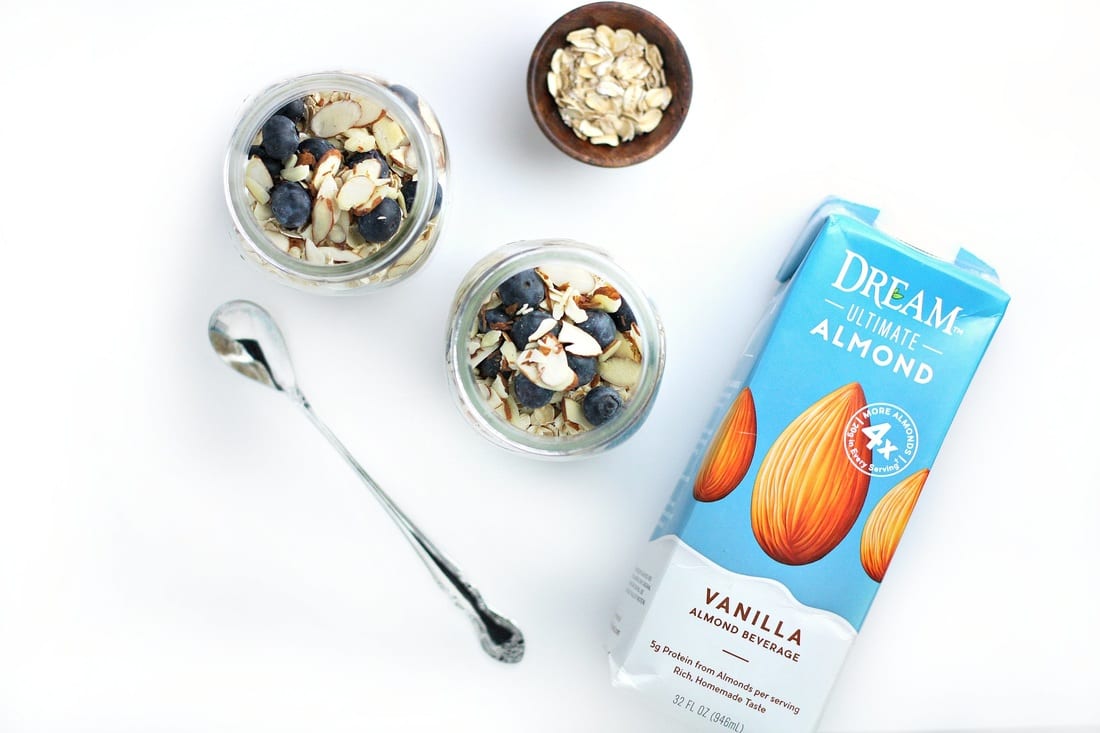 See Also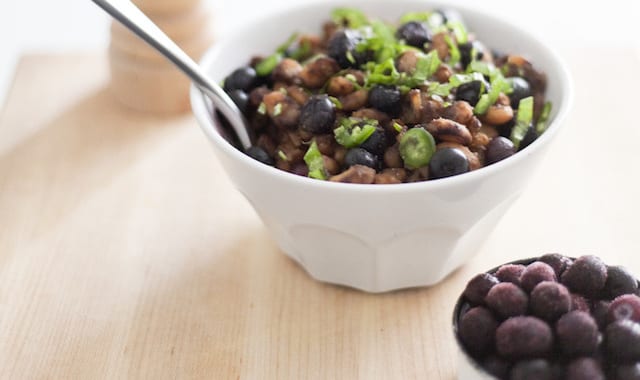 The new DREAM Ultimate Almond beverage can be found now at Whole Foods and soon at your local Sprouts. Click here for a coupon.
For more inspiration, check out this easy ice cream, no dairy or churning needed!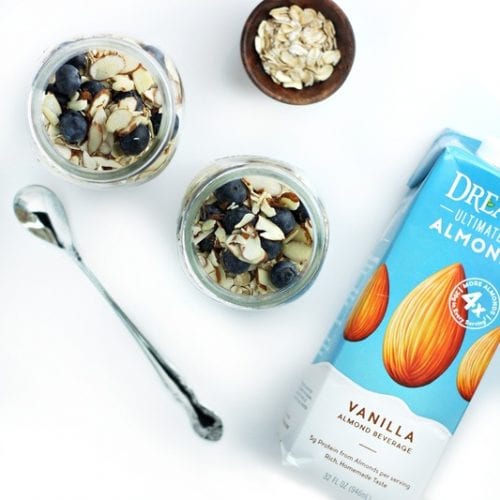 Sarah Prince
Ingredients
1

cups

old fashioned oats

1/2

cup

coconut yogurt

1/2

cup

fresh blueberries

1/4

cup

slivered almonds

1

cup

Dream Ultimate Almond
Instructions
In a mason jar, layer 1/2 cup oats, 1/4 cup yogurt, 1/4 cup blueberries and 2 tablespoons almonds. Repeat until all ingredients are used. Pour 1 cup Dream Ultimate Almond over the top (stirring a little to help it absorb. The milk should fill to the top of the jar, so adjust accordingly).

Refrigerate overnight. Pour into a bowl to serve or eat directly from the jar. Serve cold.