Utilizing a Swiss Transfer Ticket,  approximately three hours south of Zurich, resides a Mediterranean-esque region of Switzerland. Ascona is the picture perfect lake town, tagged by Vogue as the St.Tropez of Switzerland. In 72 hours embark on another Swiss adventure with the help Hotel Eden Roc to explore the dolce vita of the Switzerland.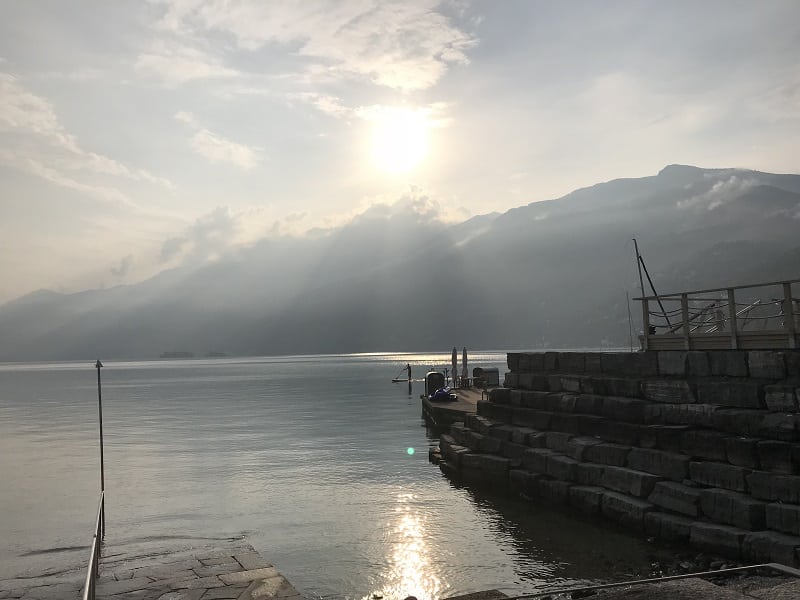 Identical to the hidden Italian gem Ischia, Switzerland's hidden jewel Ascona is where the Swiss folk venture for their getaways. A small village lining Lake Maggiore, Ascona hones its own unique southern charm. A municipality of Locarno located in the region of Ticino,  it is a village where Riva boats adorn the clear lake waters, colorful pastel houses decorate the land and breathtaking lake and mountain views are visible from any angle.
Before embarking on the dolce vita vacation, finding the right accommodations are essential. The five-star resort Hotel Eden Roc, has this covered. A short drive away from the main train station, Eden Roc is not only an accessible destination but an unrivaled one with excellent services and amenities for every vacationer. Managed by the Tschuggen Group, the hotel has 95 rooms, a full-service spa, 4 restaurants, a bar, rentals for bikes and boats, golfing, a gym and direct access to Lake Magiorre! Certainly, a recommended destination if travelers are pressed for time but want to have a genuine experience of Southern Switzerland.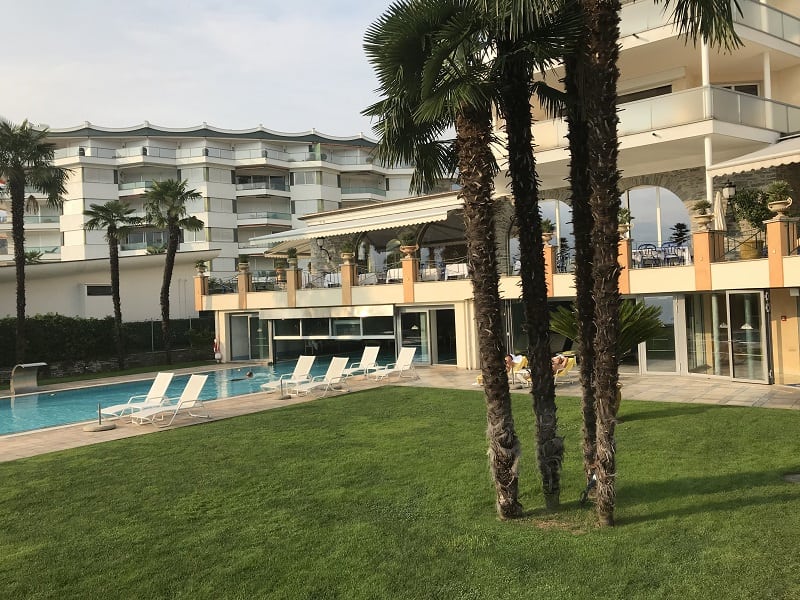 Day One – Take a dip, explore Piazza Grande and dine at Eden Roc's La Casetta.
Among others residing in Tiscino, Hotel Eden Roc is the only hotel with direct access to the lake. For those who declare themselves as "water babies" Lake Maggioro is a dream. Swimming, paddling, water skiing and sailing are some of the water activities available at Eden Roc. P.S any second guesses about jumping into the lake? Well it is ranked 2nd cleanest lake in Switzerland so there is nothing to worry about.  An alternative to the lake is to take a dip in Eden Roc's four heated pools, including a shared pool with Tschuggen Group's hotel Marina. Unlike the highbrow vibe Eden Roc exudes, Marina is more informal but still maintains the Swiss class. The aquatic themed hotel has 16 guest rooms and a restaurant Marina, opened to all guests and visitors.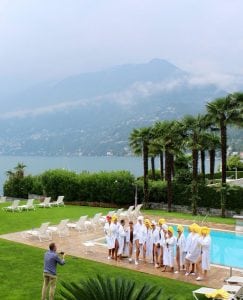 Post the water activities head to the picture-perfect lakeside restaurant La Casetta located in Eden Roc. Perched out on the lake enjoy homemade pasta dishes, a plethora of antipasti options and fantastic fresh seafood. It is an ideal location for small gatherings, and special events such as hosting a bachelorette party. La Casetta has everything you need; charm, a small number of tables, exquisite food, attentive staff and a view to die for.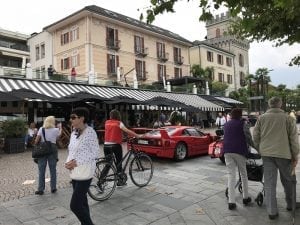 Solo excursions are perfect opportunities to fully immerse into a new culture and lifestyle, which applies to Ascona – Locarno too. Listen to the sounds of the soothing lake waters rippling, smell the mountain breeze streaming and glance at the ethereal sun beaming downwards at the locals sipping on their aperol spritz.  Depending on the time you're working with, one to two hours gives ample time to immerse into the Mediterranean lifestyle of Ascona. Steps away from Eden Roc is the Piazza Grande, an ideal destination for individual strolling/exploring. Throughout the year the Piazza hosts several festivals including a classic car show and the infamous jazz festival, JazzAscona with more than 200 free concerts along the lakefront. Walking around the town you can expect to see many restaurants, bakeries, cafes, boutiques and souvenir shops. Important to note, like Ascona, Eden Roc is not limited to the summer months, it is open all year round. Giving more opportunities to experience the intriguing mix of Swiss and Mediterranean culture.
Day Two – Boat to the The Brissago Islands , Spa and Eat.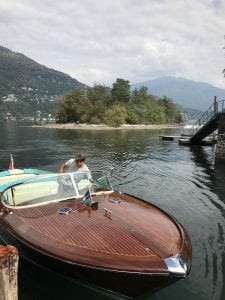 Channeling Audrey Hepburn charter a Riva boat and sail to the Brissago Islands- Botanical Garden. Over-sized sunglasses and a headscarf on a Riva boat isn't a bad look to travel to the garden. On the way there, be sure to glance up into the sky for an ethereal view of the sun beaming on the lake waters. A unique experience, the island-based garden has over 1700 different species of flowers and plants. Originating from Australia, Asia, South America, Africa and North America. An all in one destination, travel through the bamboos of Asia to the Cypress tree of Mississippi without the hassle of going through airport security.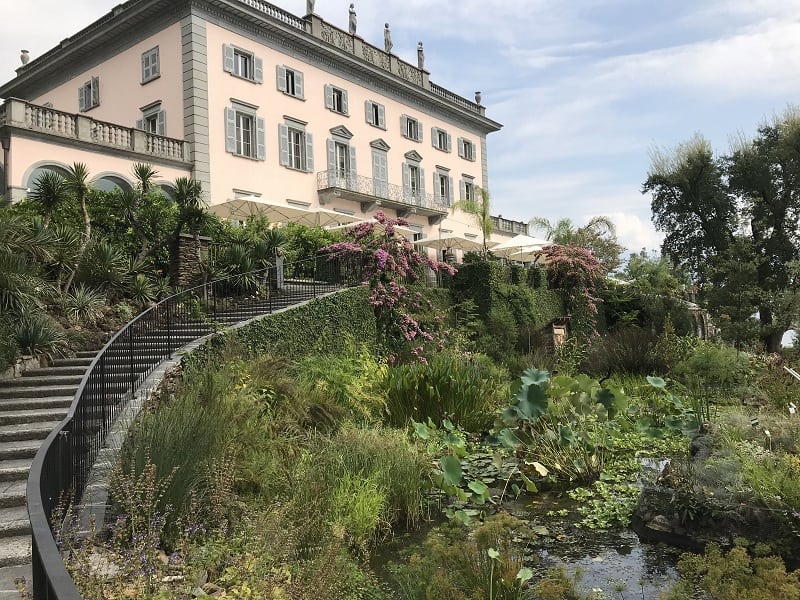 Spa time! Head back to Eden Roc for a spa treatment. Choices include full body massages, facials, use of the saunas and steam baths, and more. Take a deep breath, let go and treat yo' self.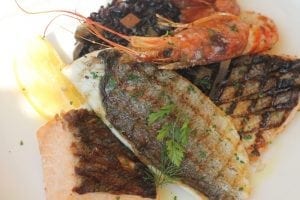 Refreshed and ready to eat. Part of the Tschuggen Group family, Ristorante Carcani located on the Piazza Grande– embodies the fusion of Mediterranean and Italian culture. Carcani serves flavorful Italian pasta dishes from Ticino, fresh seafood platters, salads and more with great views of Lake Maggiore. For a refreshing creative play on Mediterranean cuisine dine at La Brezza. Head chef Marco re-interprets Sicilian cuisine, presenting dishes in an artistic form. From an egg filled with spinach cream, prawns served on a stick, or a decadent risotto. La Brezza skillfully combines traditional and modern cooking of Ascona.
Day Three – Hike for Polenta at Stallone and dine at the Marina.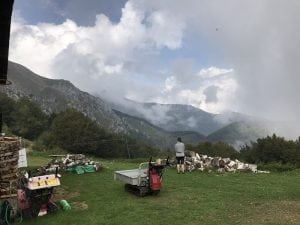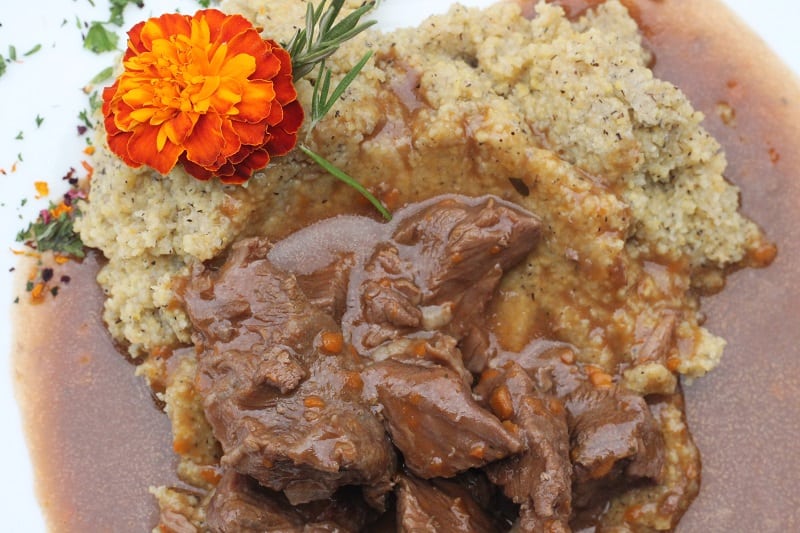 There are approximately 172 hiking trails within the region of Ascona-Locarno . From high intensity to a comfortable round hike on the Cardada Alp, where every trail leads you to beautiful forests and views of the region. Enjoy the beauty of silence and the sounds of nature, exploring more of Ascona's dolce vita.  It is natural to feel very hungry after a hike, look no further for a well-deserved meal at "La Stallone". A must for replenishing fuel post hiking, the restaurant specializes in polenta. Unlike the American polenta, this is grittier since the Swiss corn has a different texture. Beef stew, egg and cheese or simply cheese are the different polenta types to choose from. Pair the dish with the Swiss drink Rivella and soak up the magnificent scenery and air. Hint after the polenta either extend the hike upwards or head downwards to walk off lunch and make room for gelato and dinner!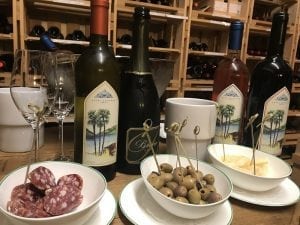 Dinner at  Ristorante Marina of the 5-star Eden Roc Hotel in Ascona consists of classic Mediterranean dishes like baked pike perch, roasted octopus, squid ink tortellini paired with recommended wines.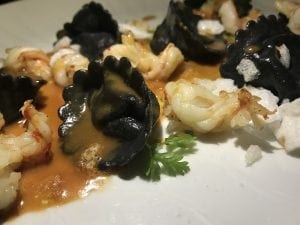 Think 'good wine' and
Switzerland is far from your mind, but think again. Due to its mild climate Tiscino is in fact great destination for producing wine. The hills around Lake Lugano and Lake Maggiore are home to many vineyards producing local wines for restaurants like Eden Roc, Marina and Brezza to offer guests. Eighty percent of the region produces merlot but includes sparking, white, and brivio. Intrigued to learn more about Swiss wine? Walter the wine connoisseur at Eden Roc can help.
The Swiss takes pride in their cleanliness, hospitality and local creations. Whether it be swatch watches, or merlot-based wines sold only in local Swiss regions. The country promotes what the land and the hands of the Swiss can offer.