Enjoy the crave-able flavors of matcha tea in the form of sweet ice cream with chocolate chunks.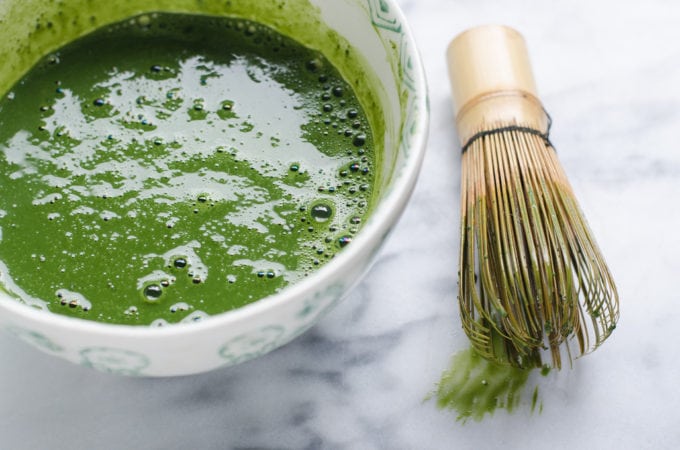 I'm ashamed to say that I've been meaning to share it with you for months. But I just haven't gotten around to it!
I was eager to post the recipe because: it's delicious! It kind of tastes like cookie dough flavored ice cream with matcha mixed in. It's a very good combo.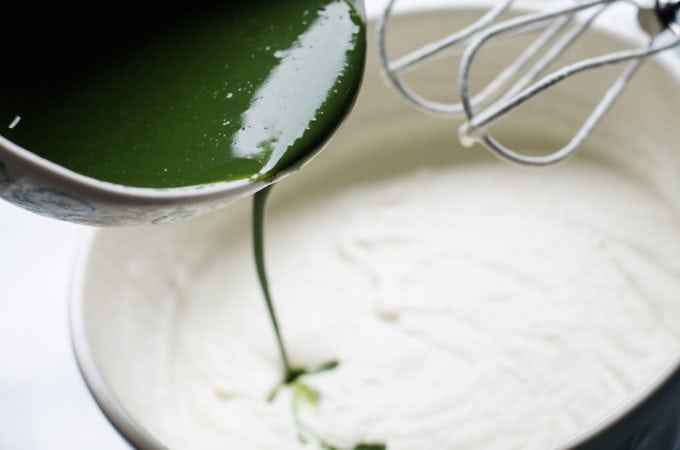 We start with the matcha: mix it with warm milk and put it in the fridge to chill.
By the way, you guys know that I love Encha Matcha. I've used both their culinary and latte grade matchas in this recipe. Of course the latte grade is my favorite, but the culinary is very good as well.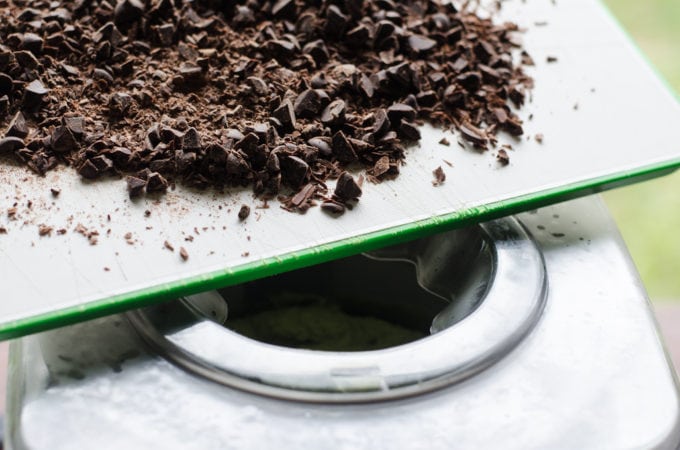 Next, make the ice cream base:
Beat cream, vanilla, and honey together until the cream just starts to thicken. You don't want it to be able to hold peaks. It should still be pourable, about the consistency of custard before it sets.
If you over-beat the cream, it will start to turn to butter while you churn it. Not the correct mouthfeel for ice cream!
Now gradually add the chilled matcha mixture to the ice cream base and gently beat it together.
Pour into your ice cream maker and churn according to the manufacturer's instructions. It takes mine about 20 minutes!
When the ice cream is almost done churning, add some chopped dark chocolate.
I like a 70% chocolate myself, but you might like yours lighter or darker. It's up to you!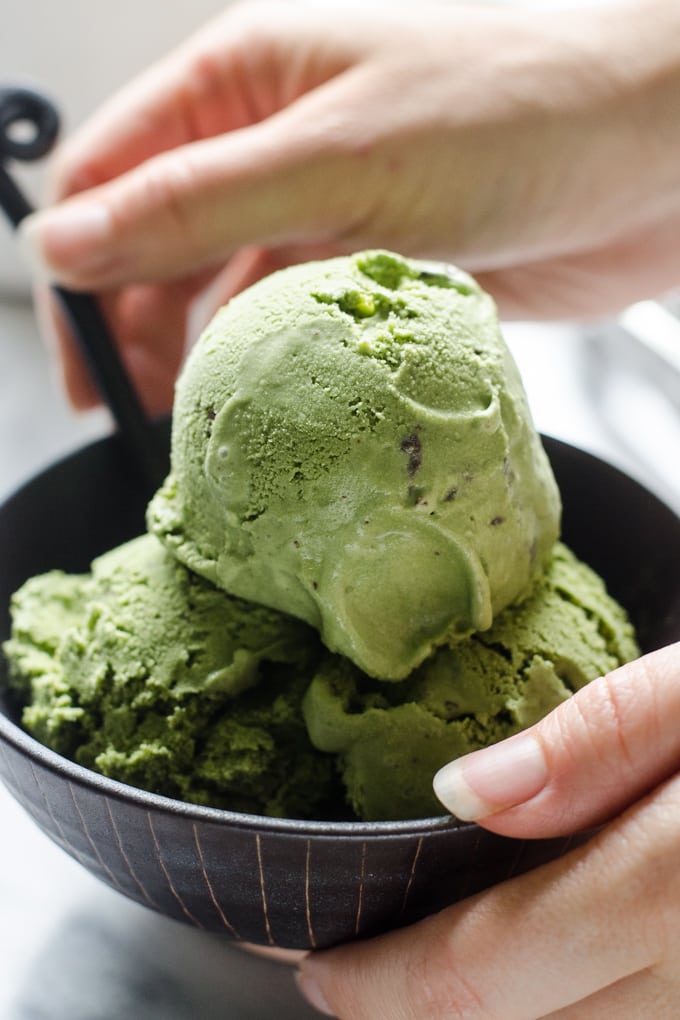 Finish churning the ice cream and scoop it into a freezer-safe container. Freeze the matcha ice cream until firm, about 2-3 hours.
You can make a no-churn version of this ice cream: simply freeze the ice cream base for about 3 hours, or until it's firm but still able to be stirred. Then fold in the chocolate chunks and freeze until solid, a few more hours. Boom. No-Church Matcha Chocolate Chunk Ice Cream. That's a mouthful!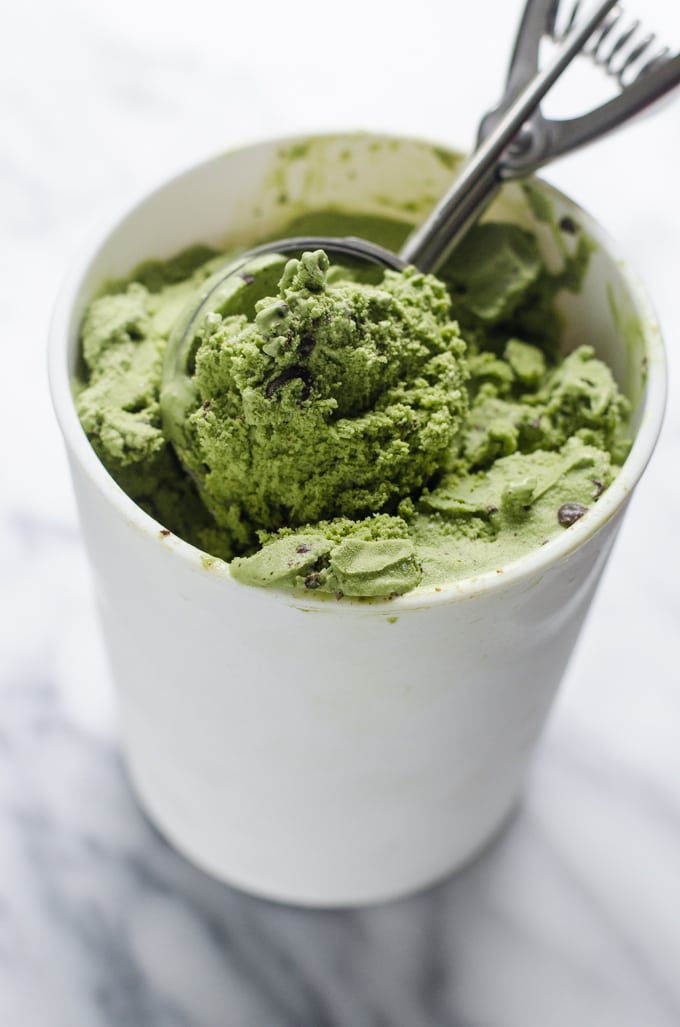 I've included 2 amounts of matcha in the recipe. So if you use the smaller amount, this ice cream tastes kind of like cookie dough. If you use the higher amount, you get more of that matcha flavor. Can you guess which one I prefer?
Erica Kastner
Hello! I'm Erica Lea. I'm a 20-something Christian living in northern Minnesota with a desire to cook quality food for my husband, Reuben, my little girl, Helen, and (eventually) my little boy, James. On Buttered Side Up I share recipes I have tried & modified (to be a tad healthier) and found to be delicious. My main focus is recipes with a healthy touch.